SMOK - RPM 40 KIT ( PET GREEN CAMOUFLAGE )
Dhs. 104.77 Dhs. 120.00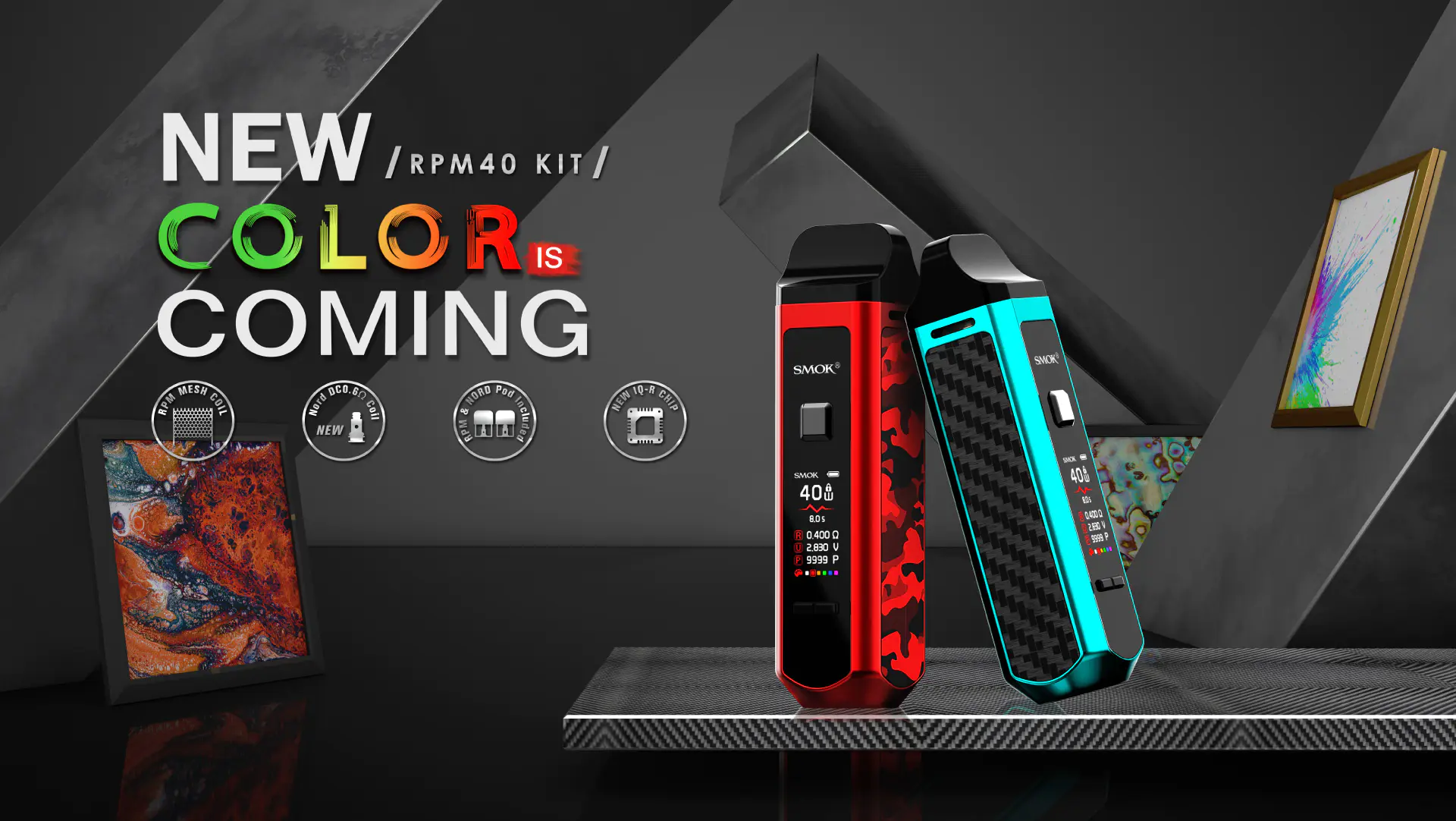 Have you ever imagined a special vape device combining the advantages of both pod devices and box mods? Now 
the RPM40 appears as you required! It is small in size but has a battery capacity of 1500mAh and a power range of 
1W-40W for you to adjust. The internal IQ-R chip is a new one, shortening the firing time to 0.001S, and charging
time to two hours. Besides, the newly designed RPM Mesh 0.4Ω Coil is designed for the best flavor and excellent
vapor production. Innovation keeps changing the vaping experience!
17 COLORS AVAILABLE
1 NEW COLOR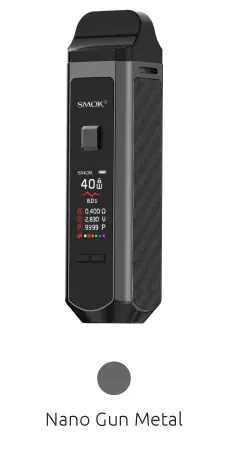 16 EXISTING COLORS



THE KIT INCLUDES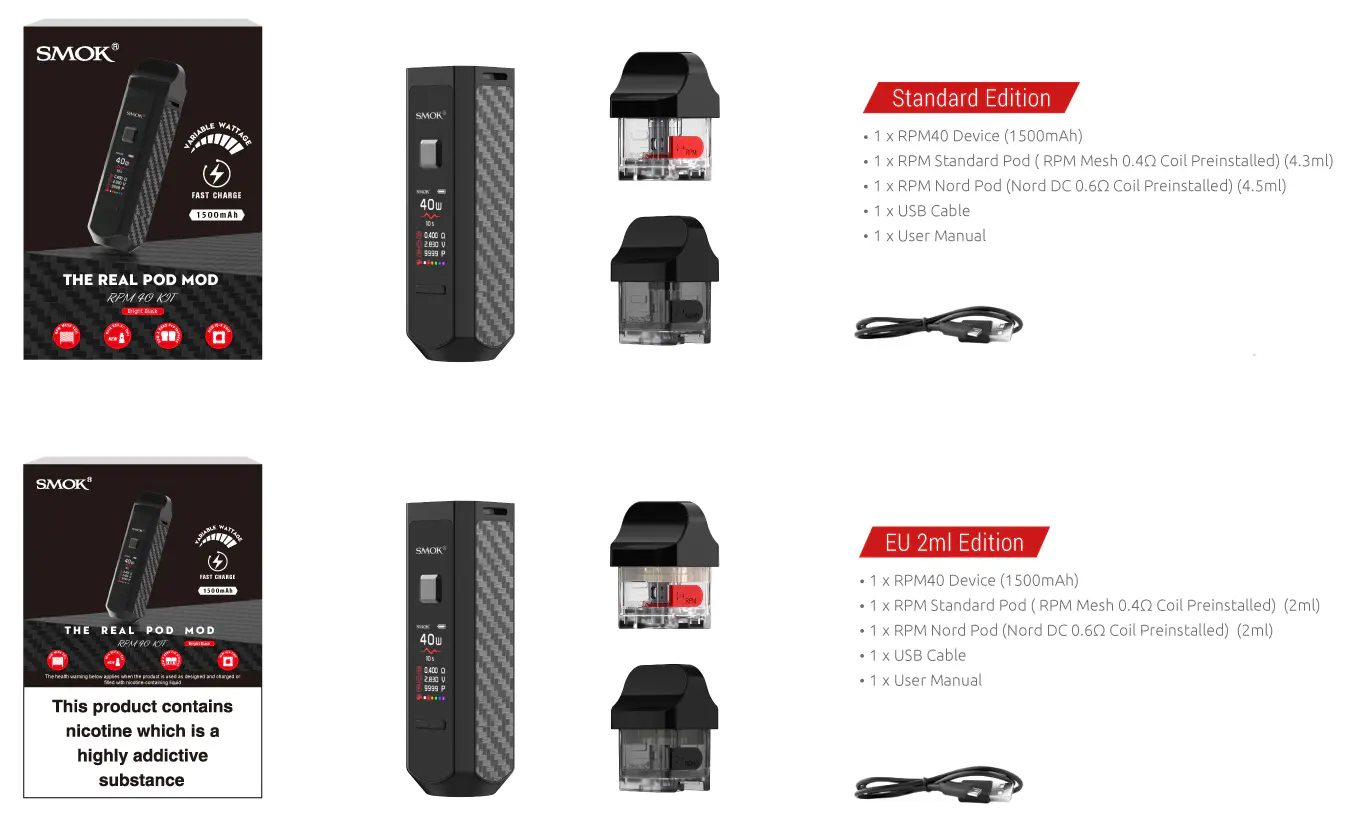 MODERN & SLEEK
RPM40 is an ultra portable pod mod that shapes like a cuboid,
and is covered with glossy finish and characteristic material, making the whole device look fancy and stylish.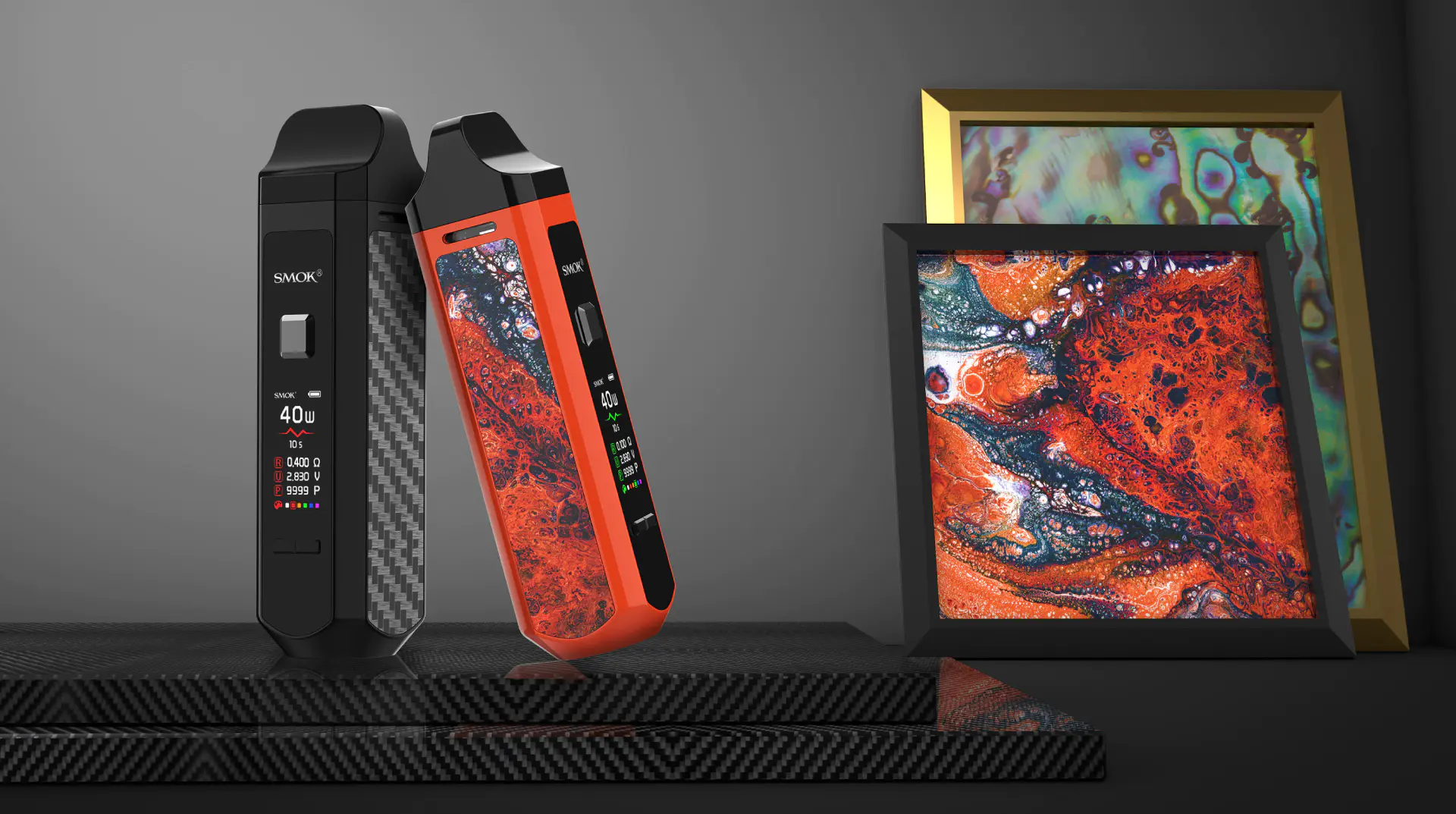 SPECIFICATIONS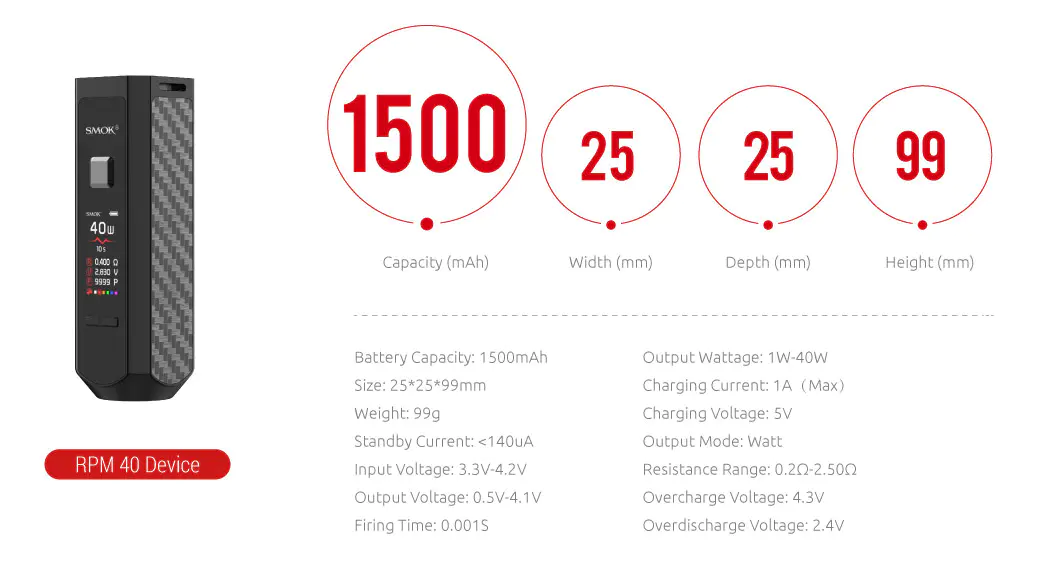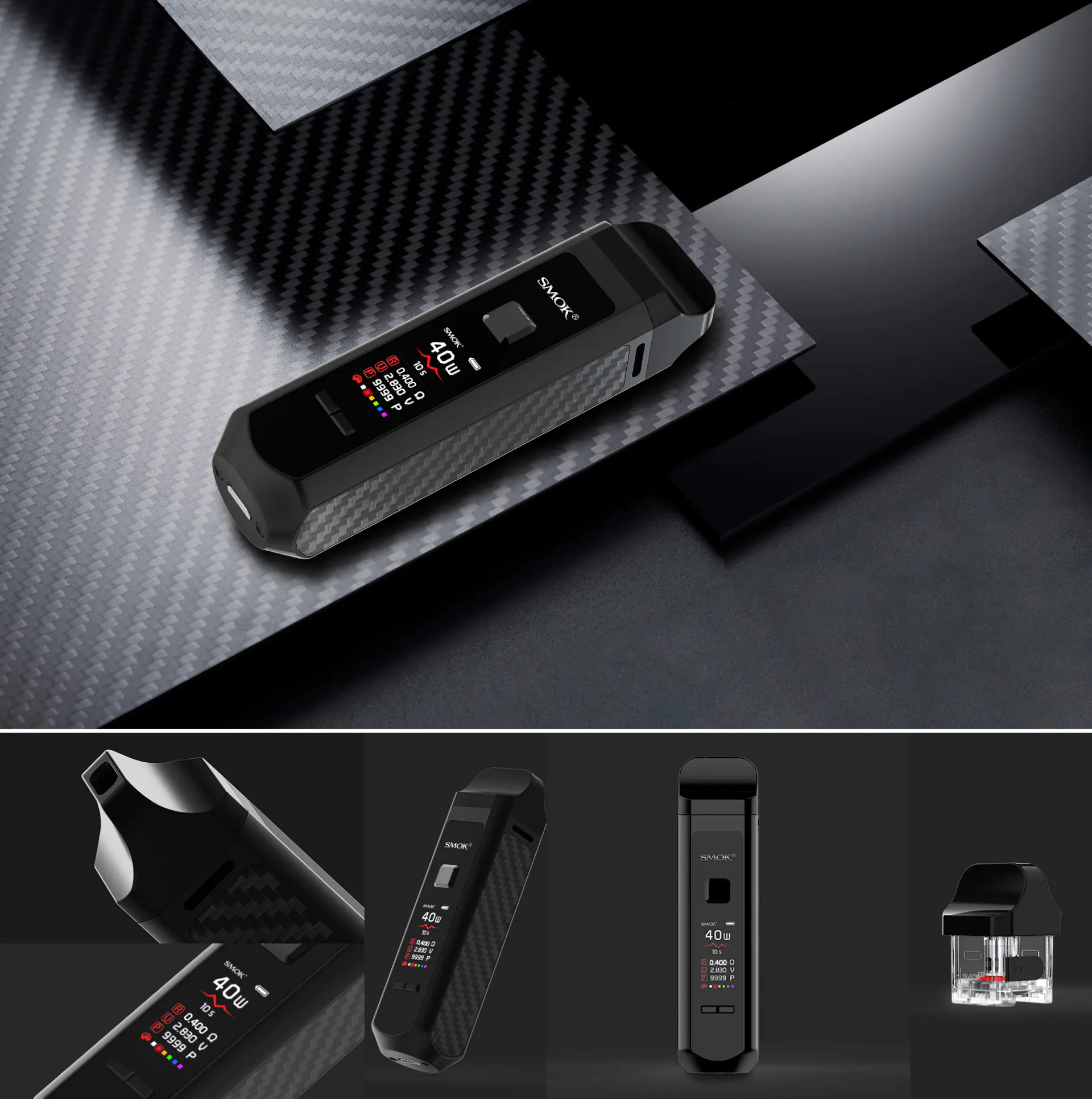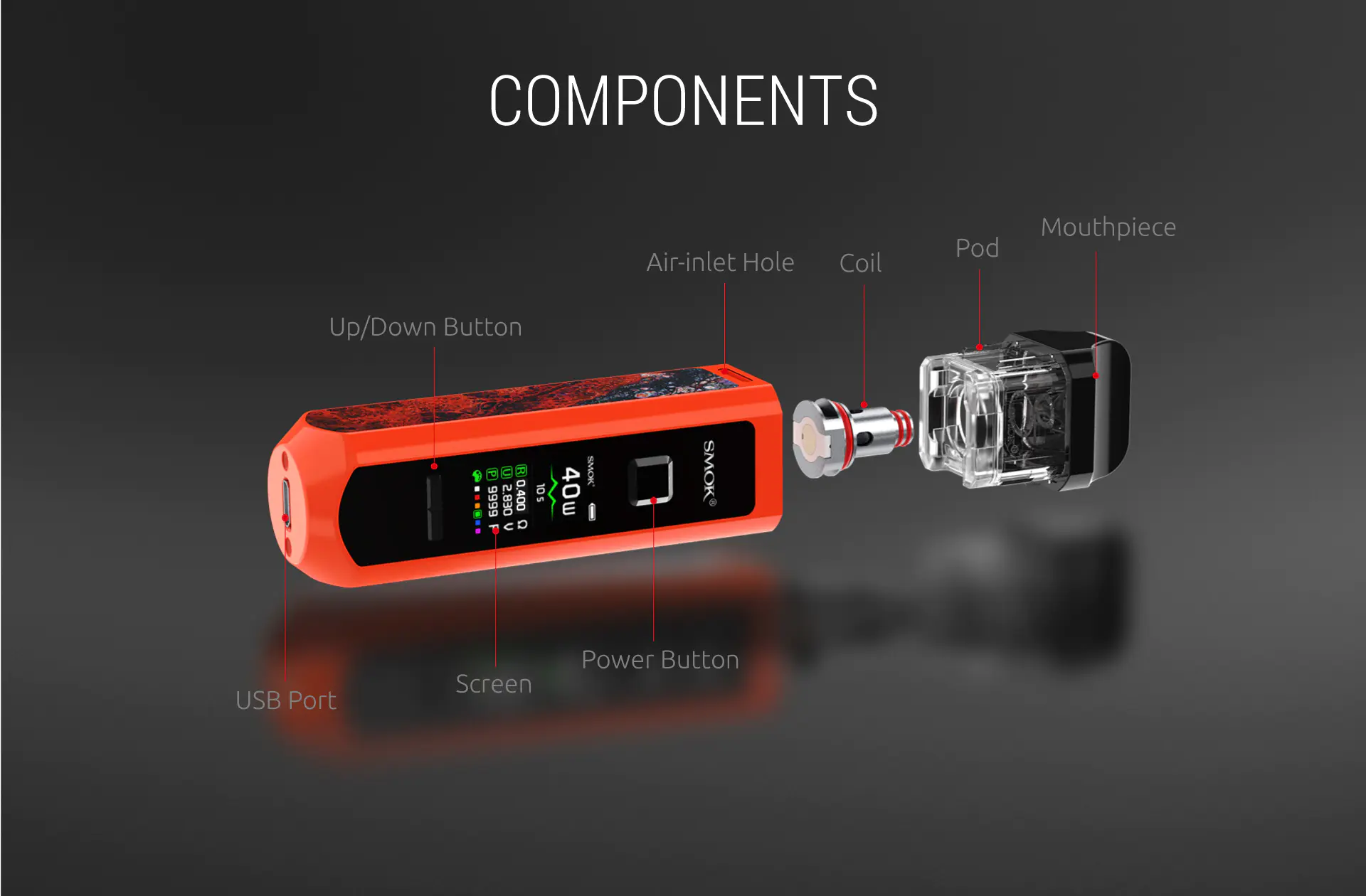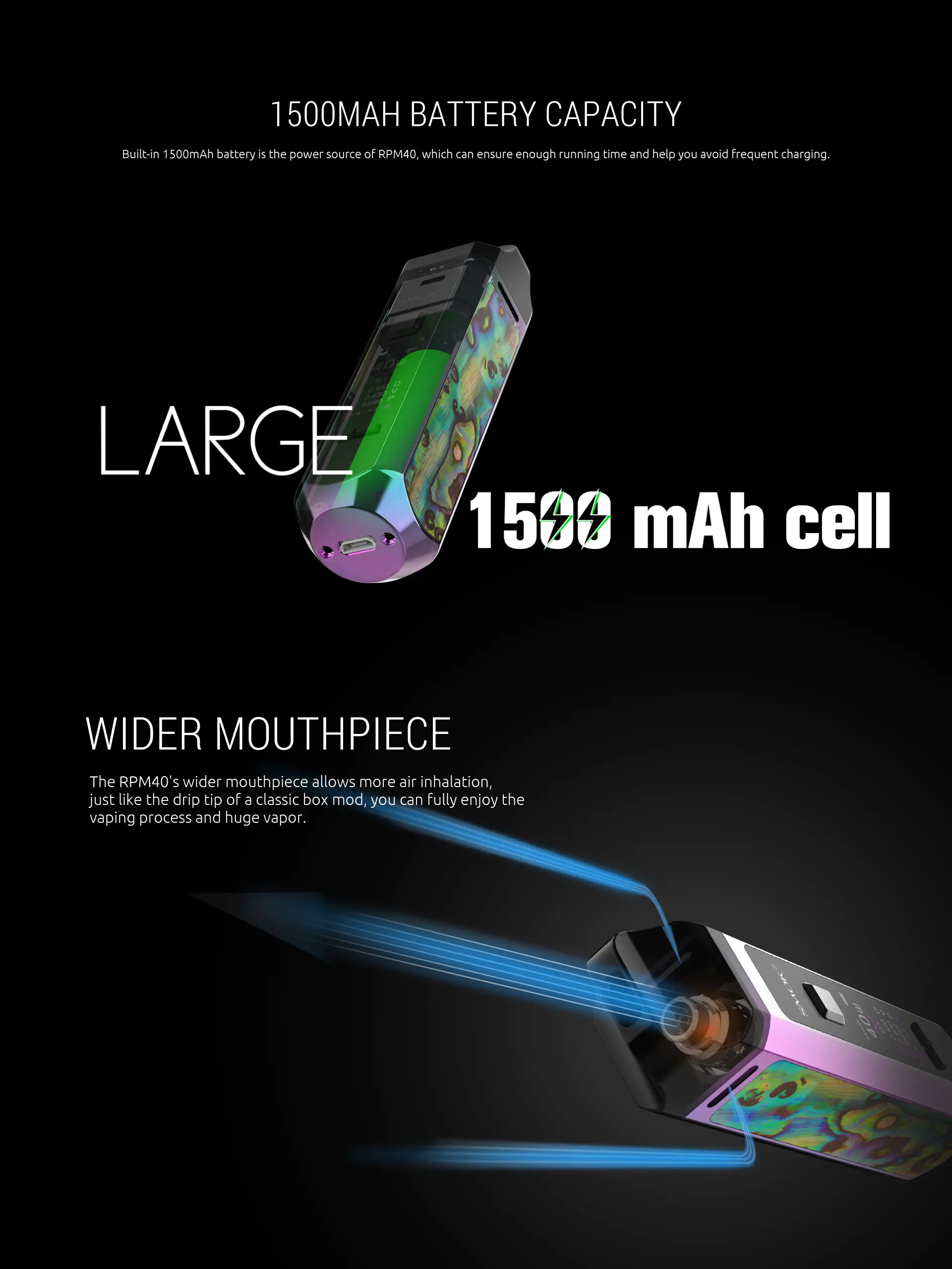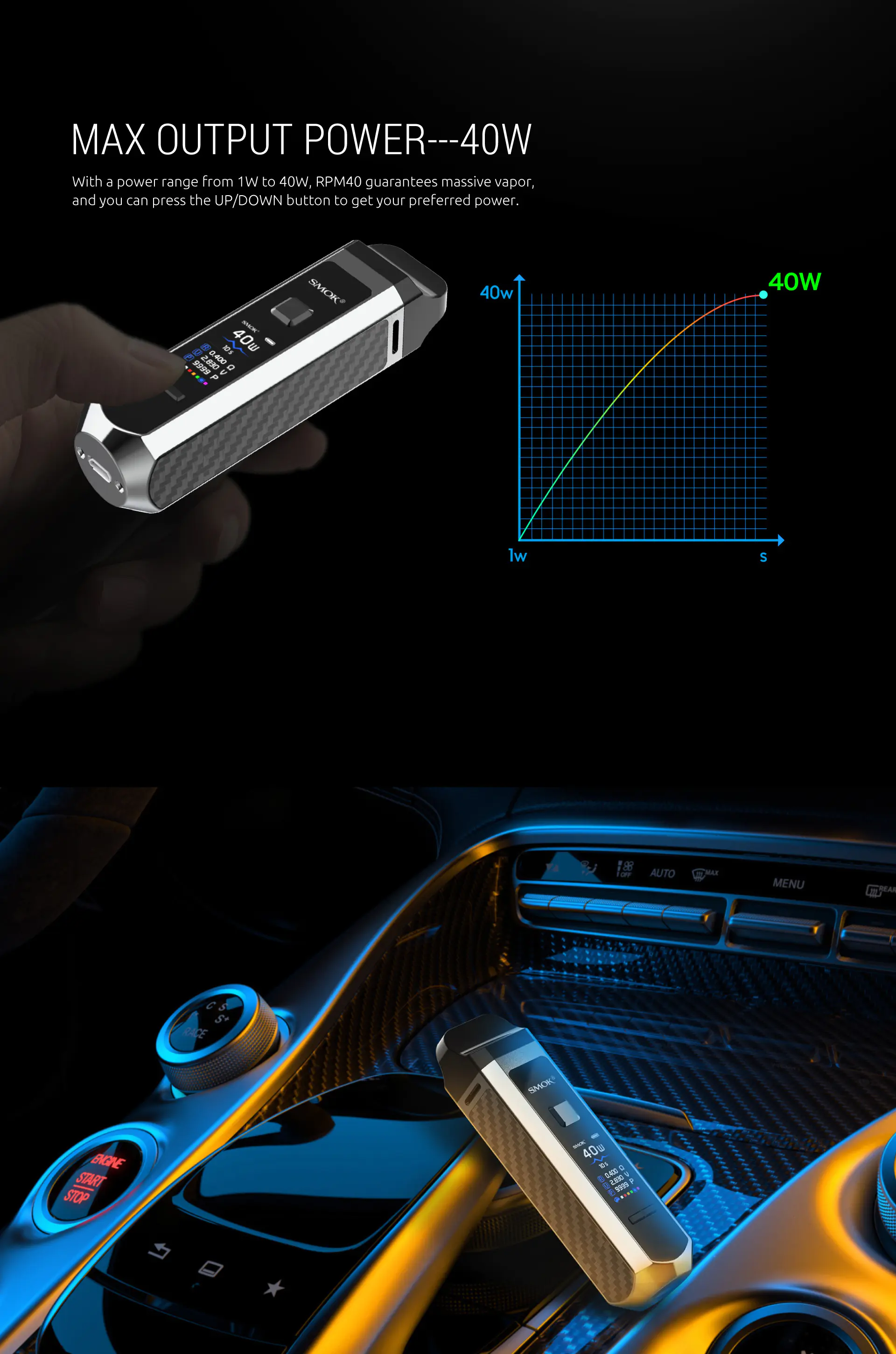 TFT SCREEN
Different from normal tiny and slim pod devices, RPM40 is designed with a 0.96 inch screen,
with which, detailed vaping data is clearly presented, like the wattage, resistance, voltage, screen color, puff number and battery level.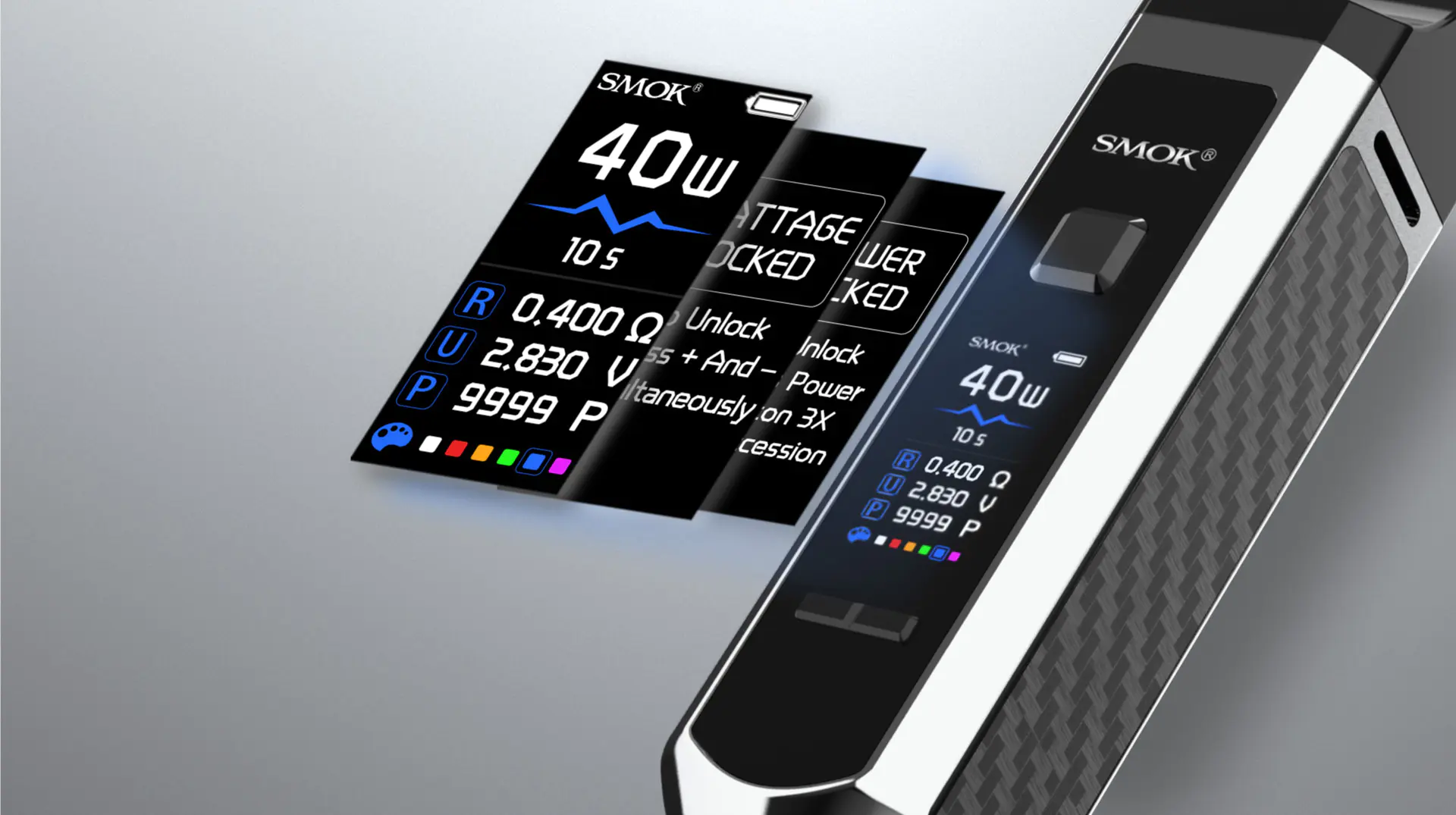 MORE COIL OPTIONS FOR RPM POD
The kit includes two RPM pods that are compatible with the coils of RPM series and Nord series respectively.
They can be distinguished by the rubber plug color (Red/Black) and the corresponding text ("RPM"/"NORD") on the rubber plug.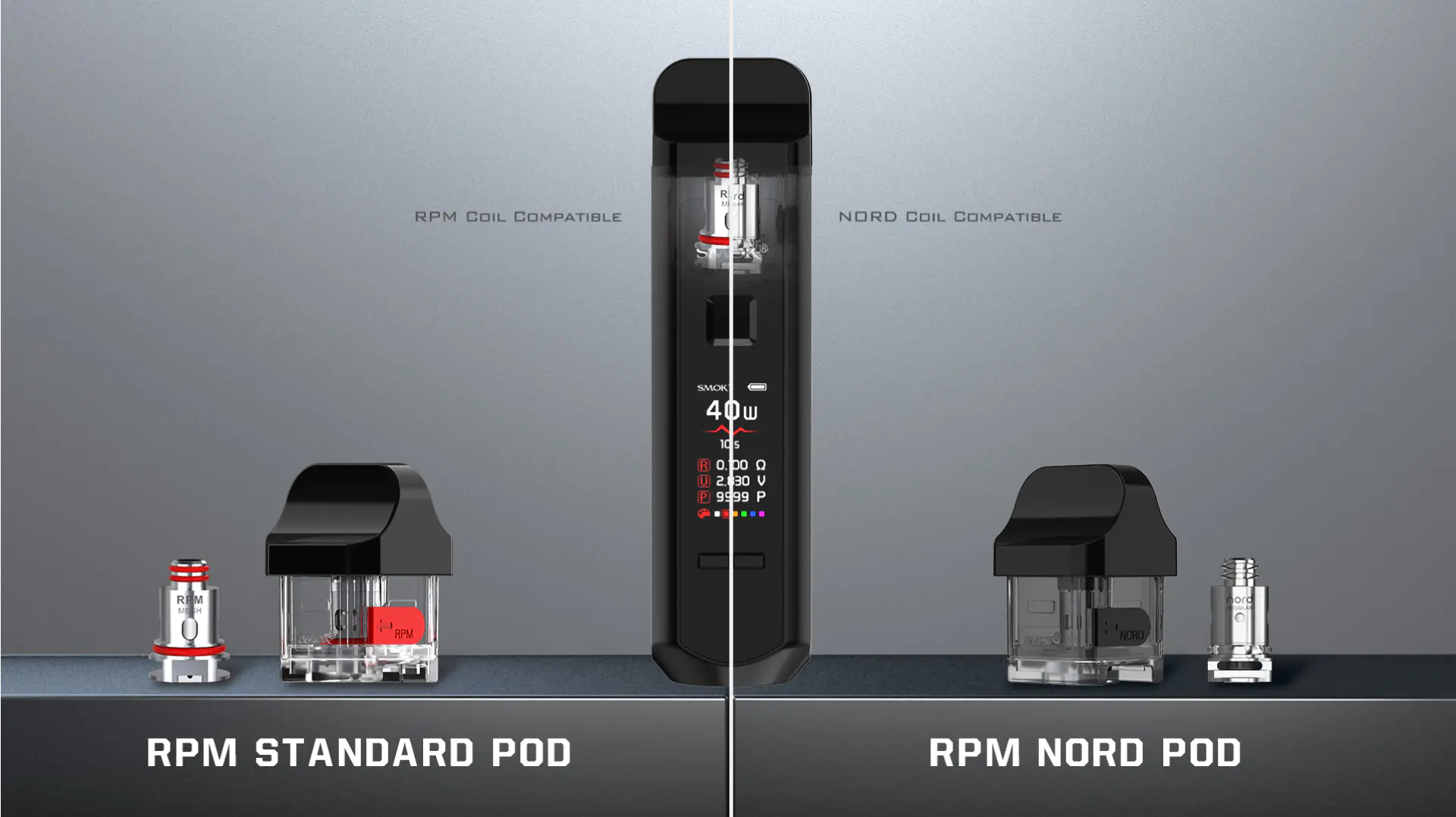 LARGE E-LIQUID CAPACITY
The included pod has 4.3ml e-liquid capacity when RPM Mesh 0.4Ω Coil is installed,and 4.5ml when Nord DC 0.6Ω Coil is installed, 
whichever coil you installed, you can enjoy long and relaxing vaping.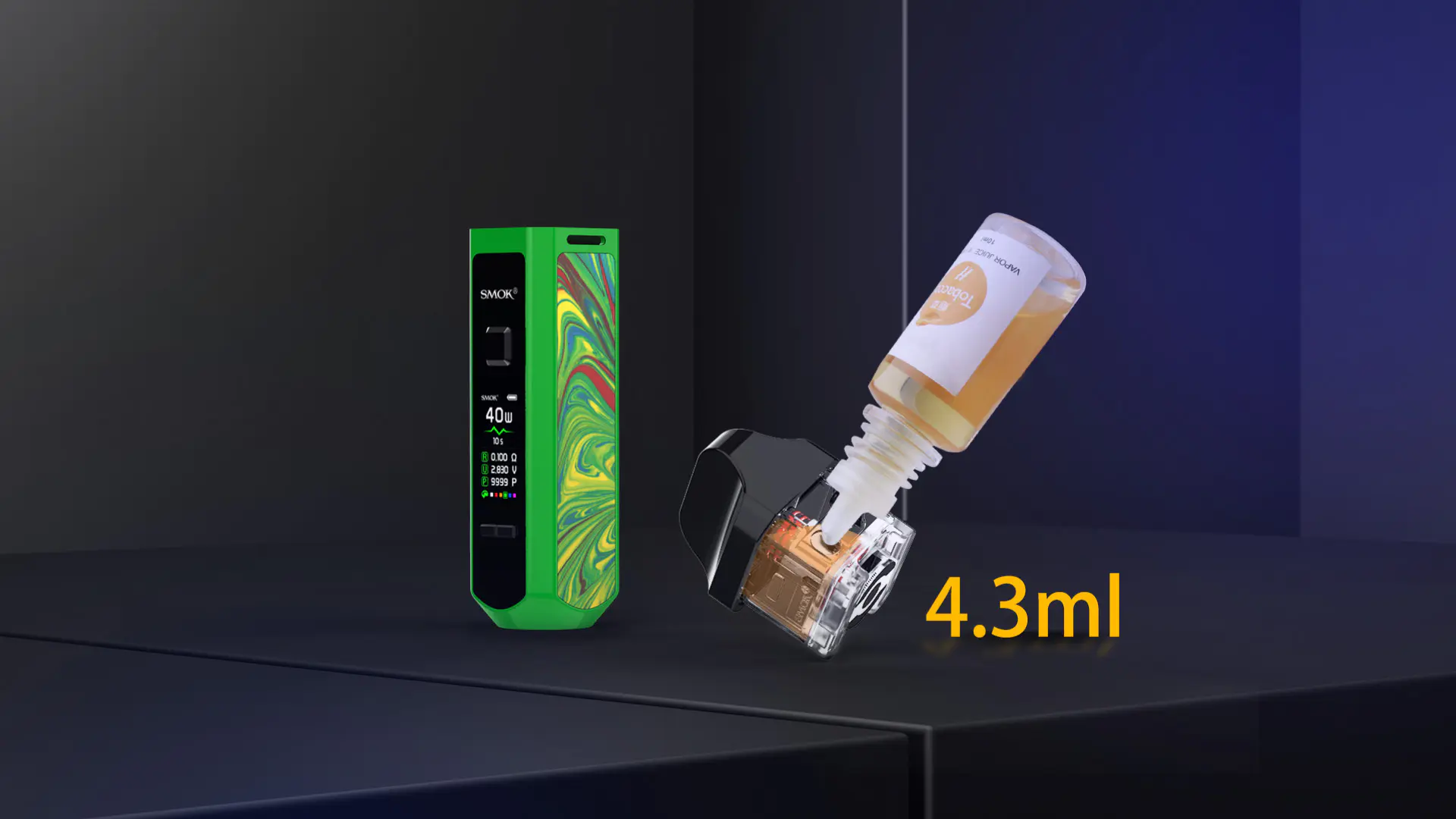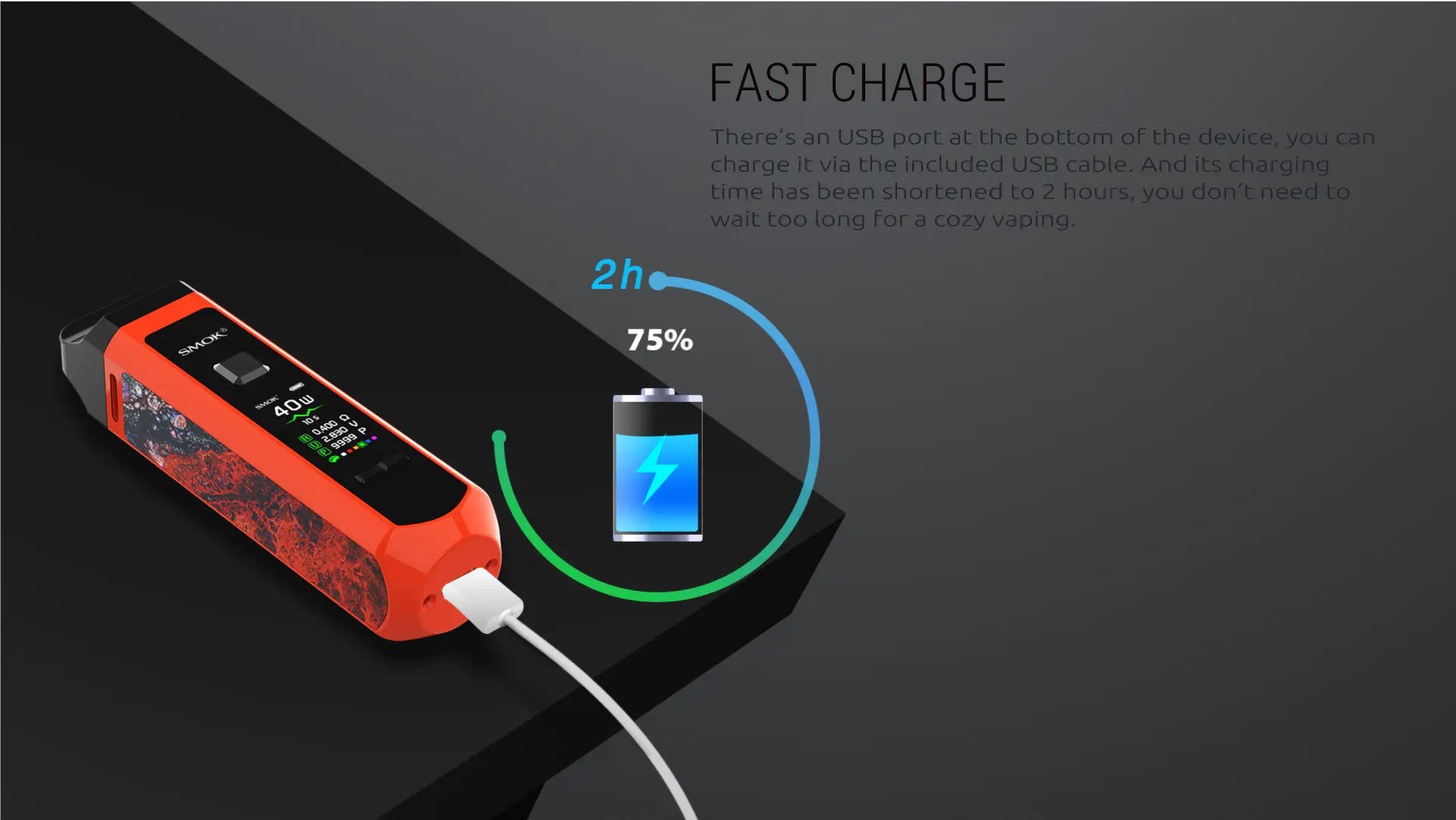 MULTIPLE PROTECTIONS
RPM40 provides multiple protections to avoid potential risks.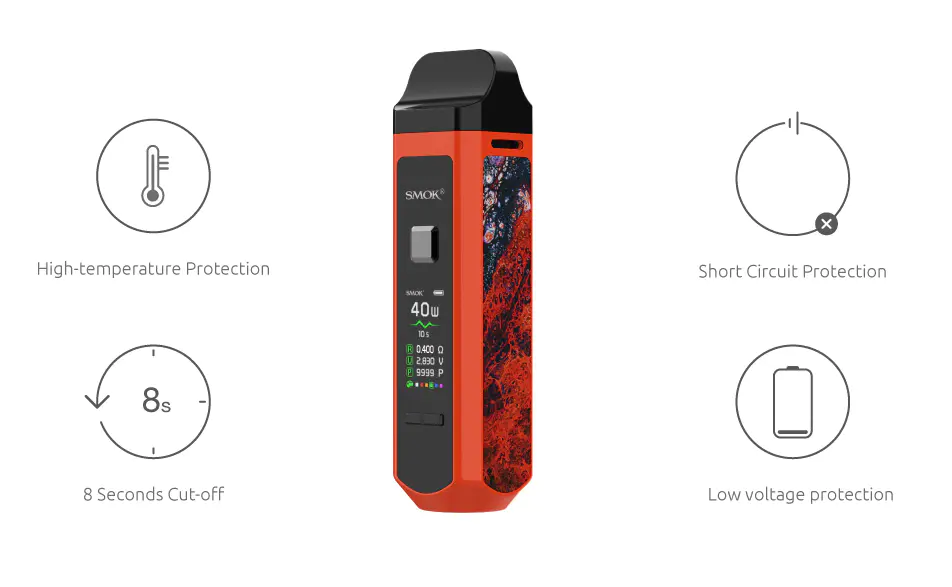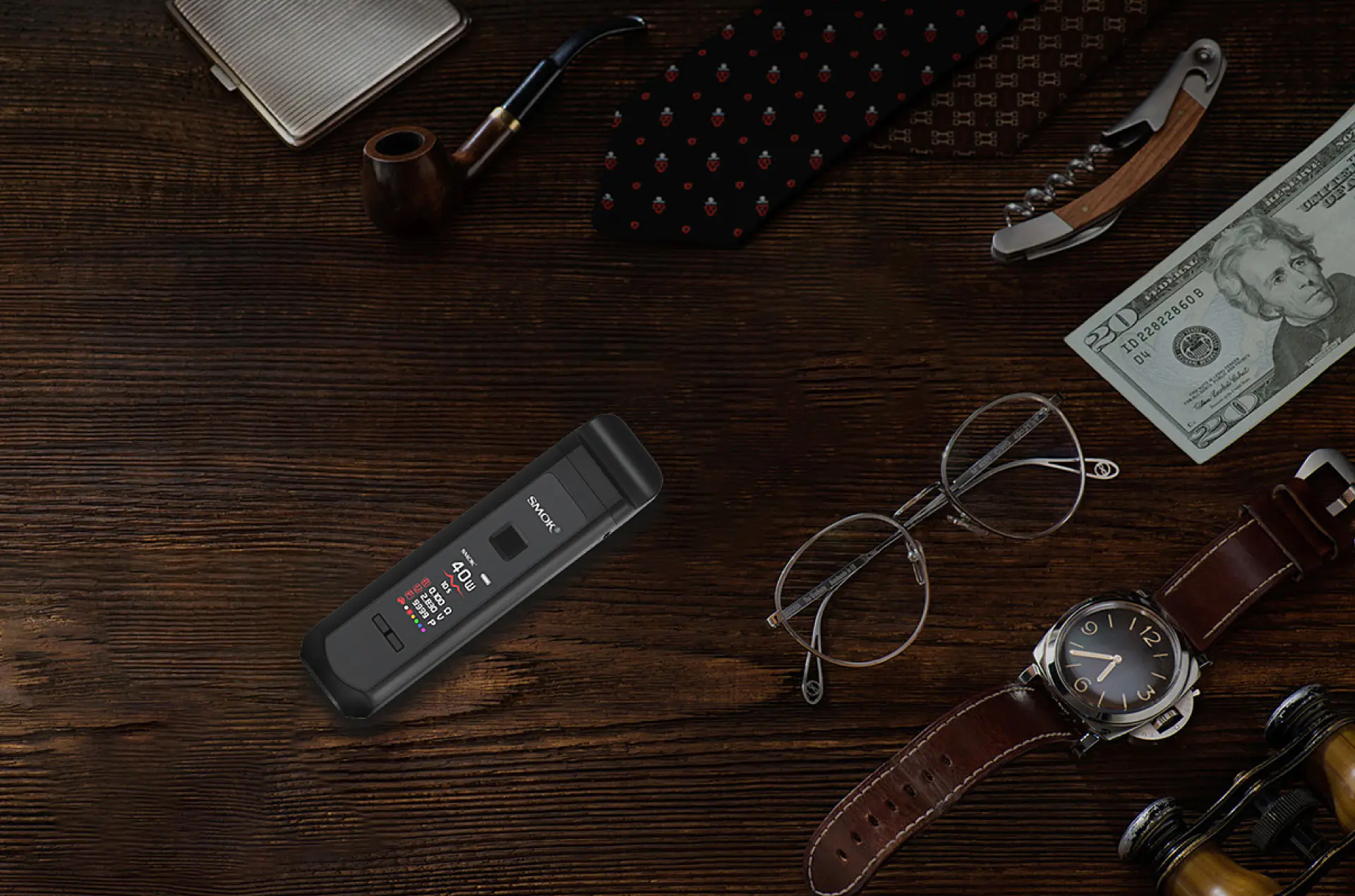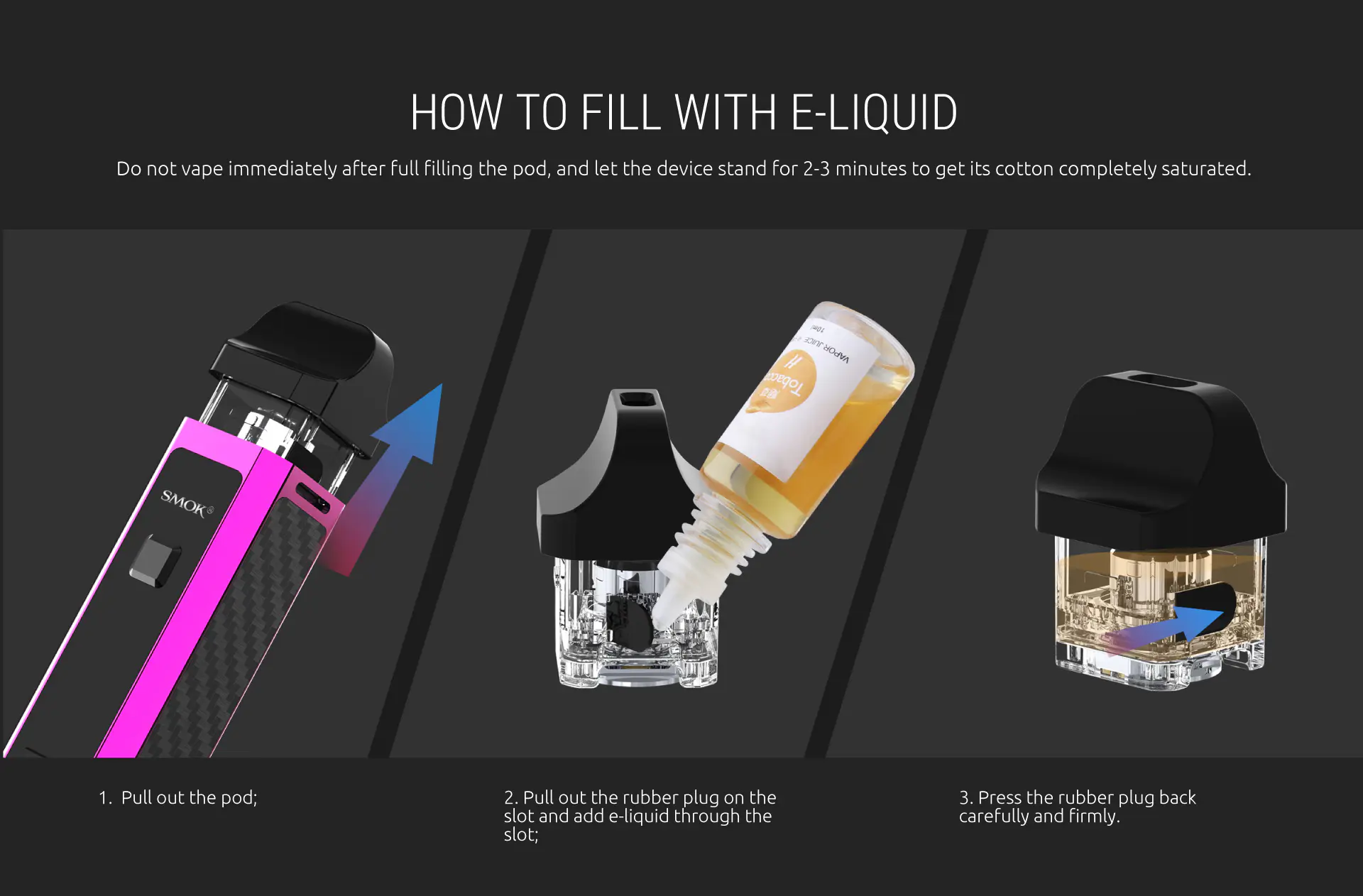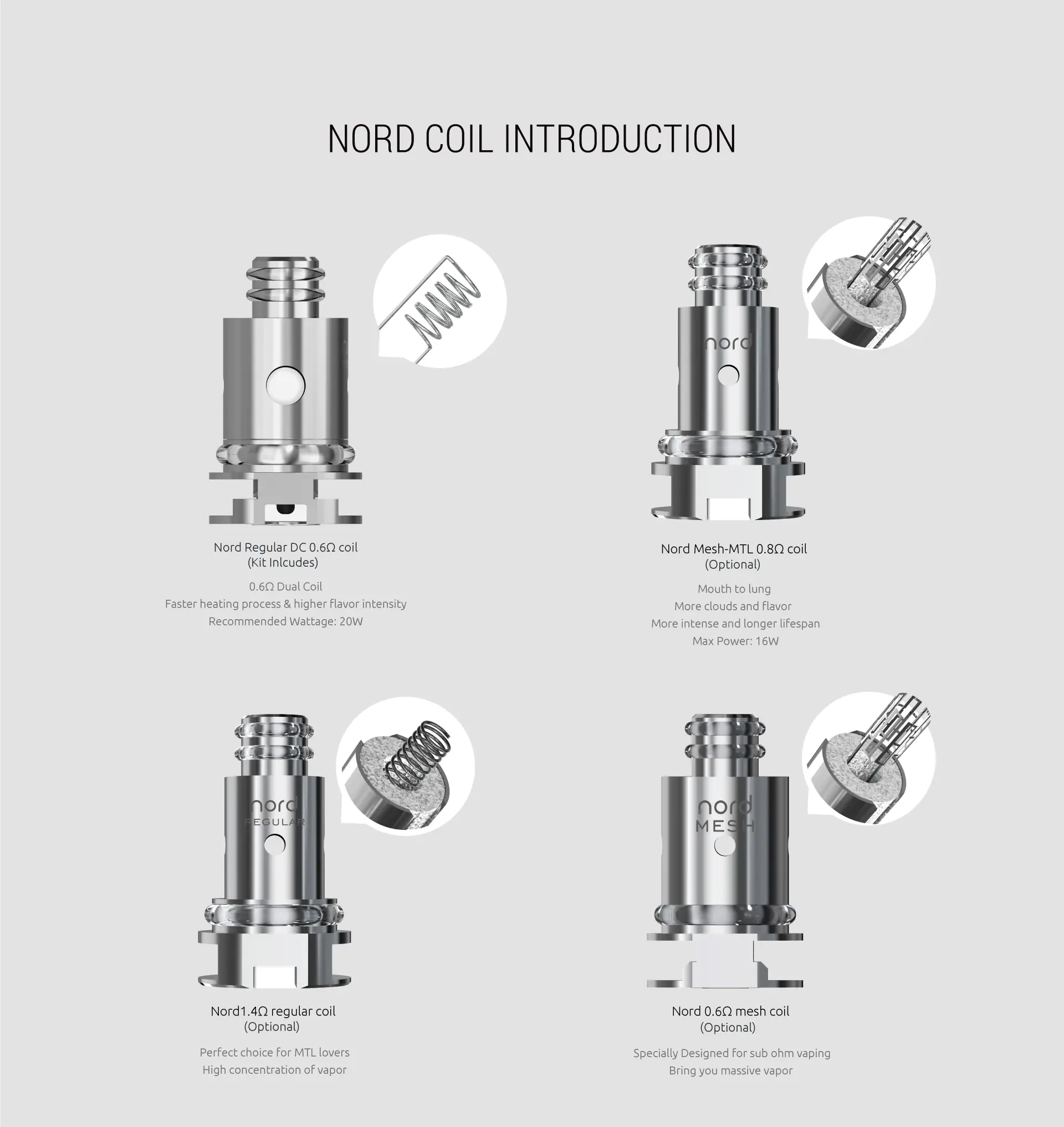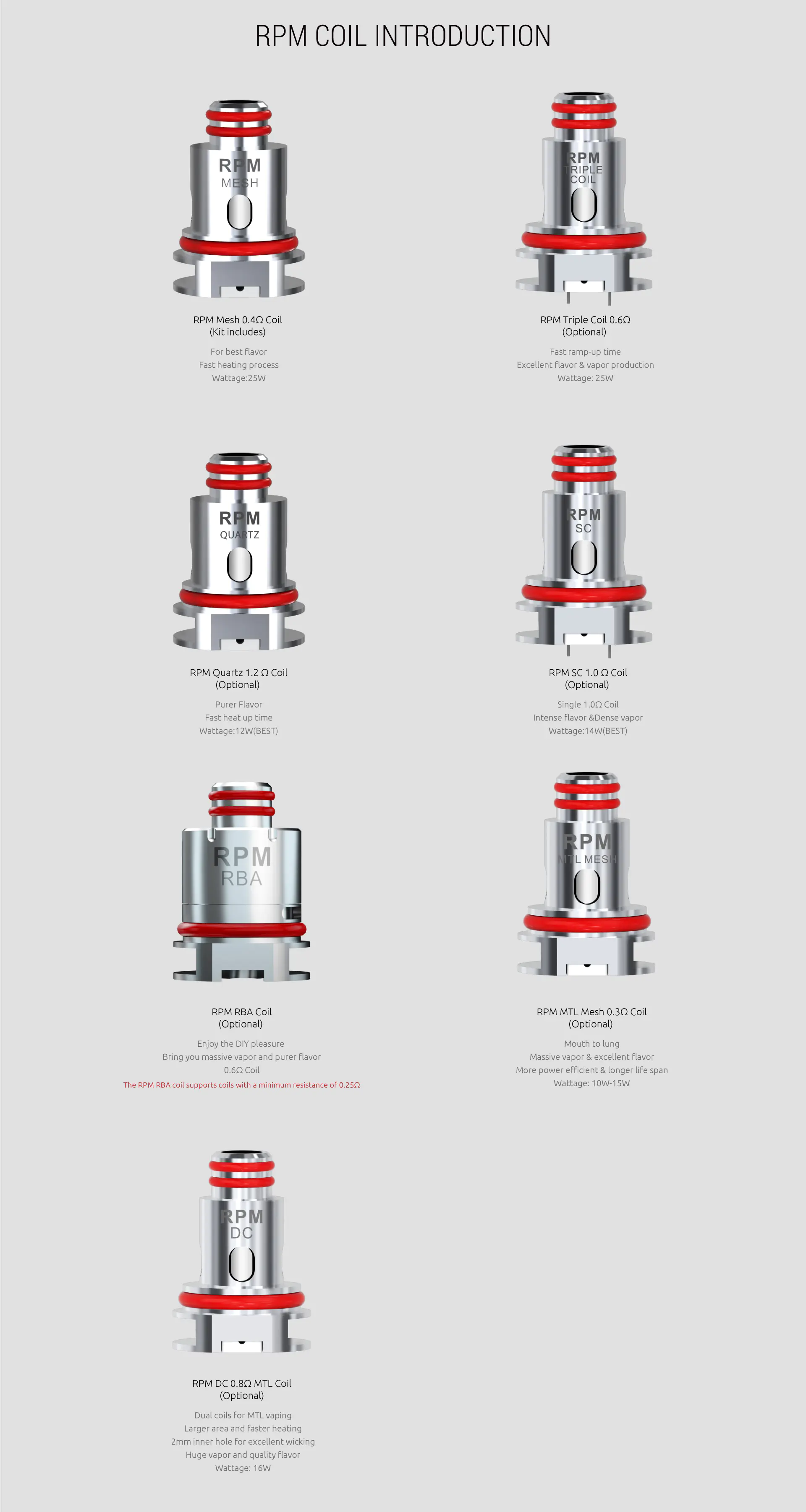 SPECIAL RPM RBA UNIQUE VAPING PLEASURE
RPM RBA Coil is specially designed by SMOK engineers to help you find your individual vaping style. 
In addition, a screwdriver is included to make it easy and convenient to rebuild the coil.