SMOK - NOVO X KIT ( BLACK COBRA )
Dhs. 104.77 Dhs. 120.00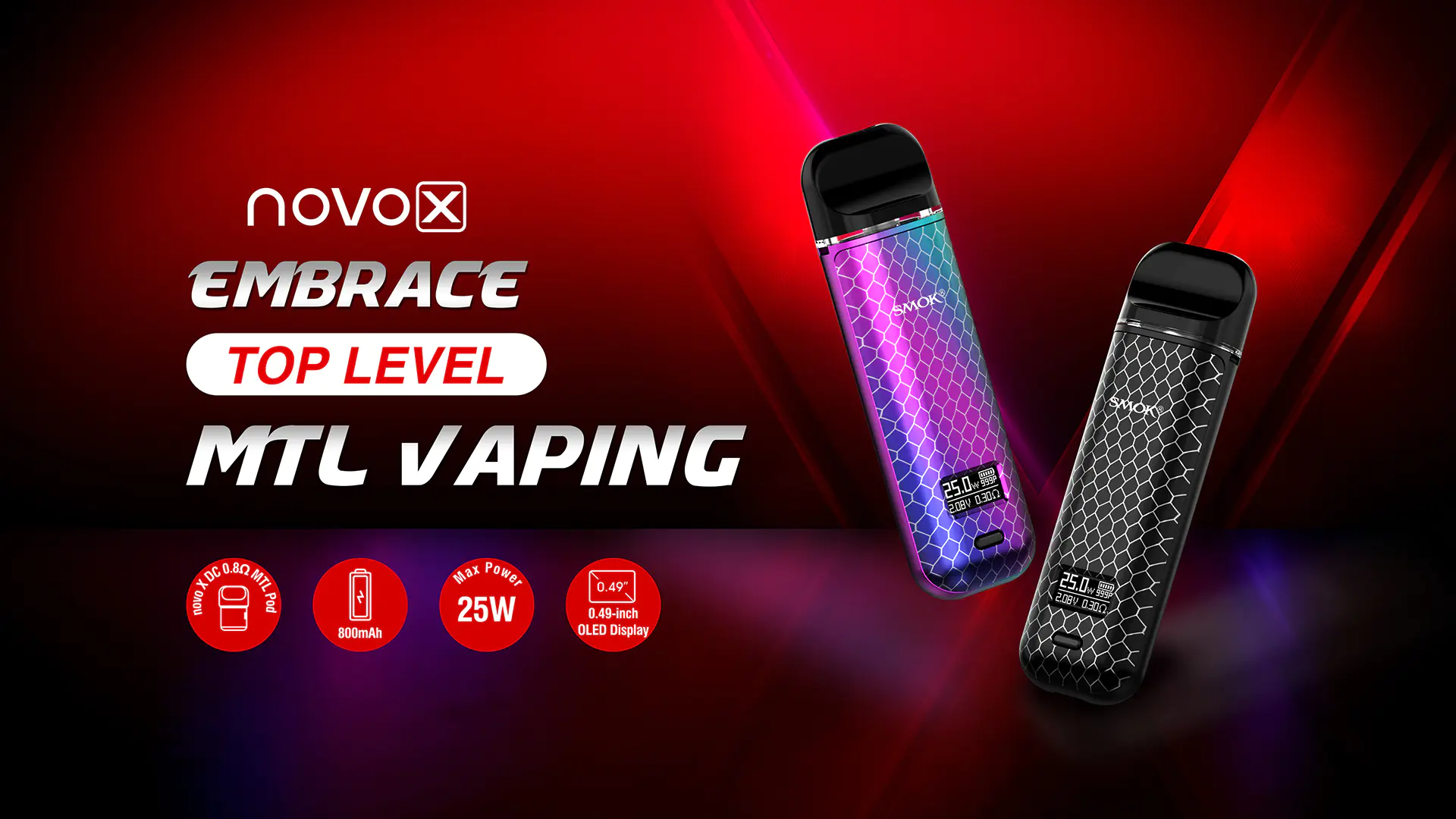 The full-fledged novo series ushers in another new member, the novo X, which is a stylish and ergonomic pod
system powered by an 800mAh battery. It has an adjustable power range of 1-25 watts and uses two 2ml 0.8-ohm
MTL pods, allowing you to enjoy the top level MTL vaping with satisfying throat hit. The novo X adopts a small
power button and OLED display to present a fresh look and offer more possibilities worth exploring. Innovation
keeps changing the vaping experience.

8 COLORS AVAILABLE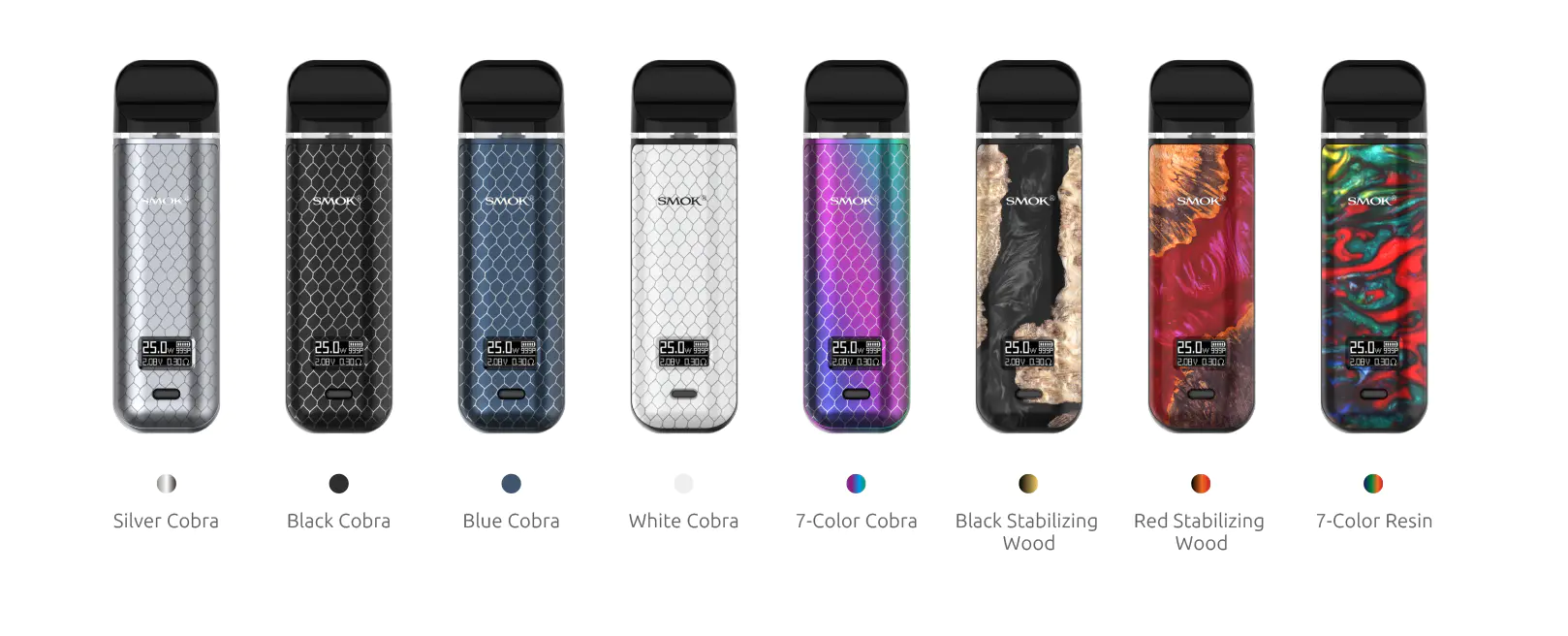 THE KIT INCLUDES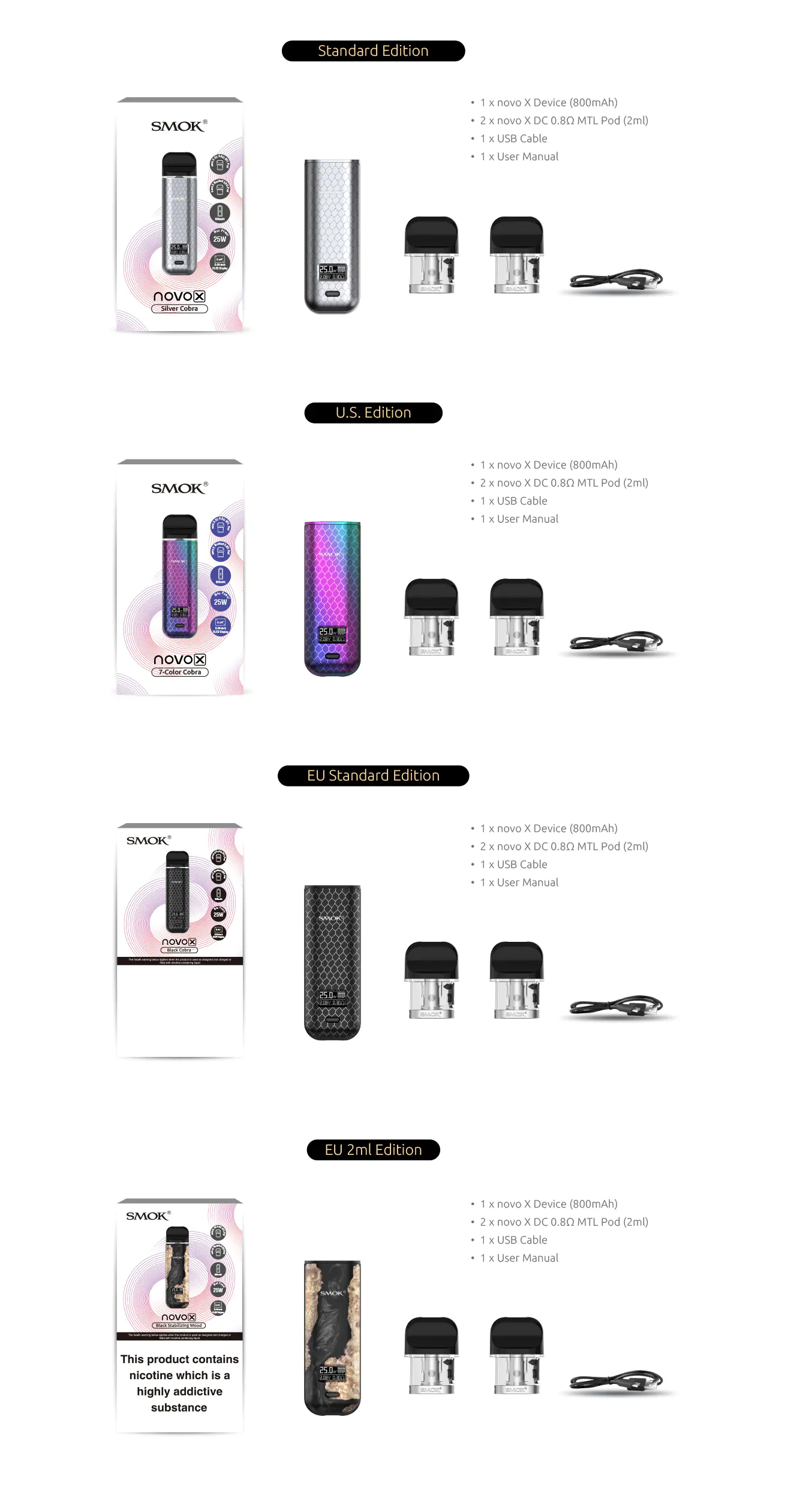 EXPLORING THE POTENTIAL
novo X, the successor to the novo series, once again redefines the pod system with newly developed features.
Adopt novo's classic exterior design to maintain the integrity of the series. Provide a variety of protective functions to ensure that you vape more safely.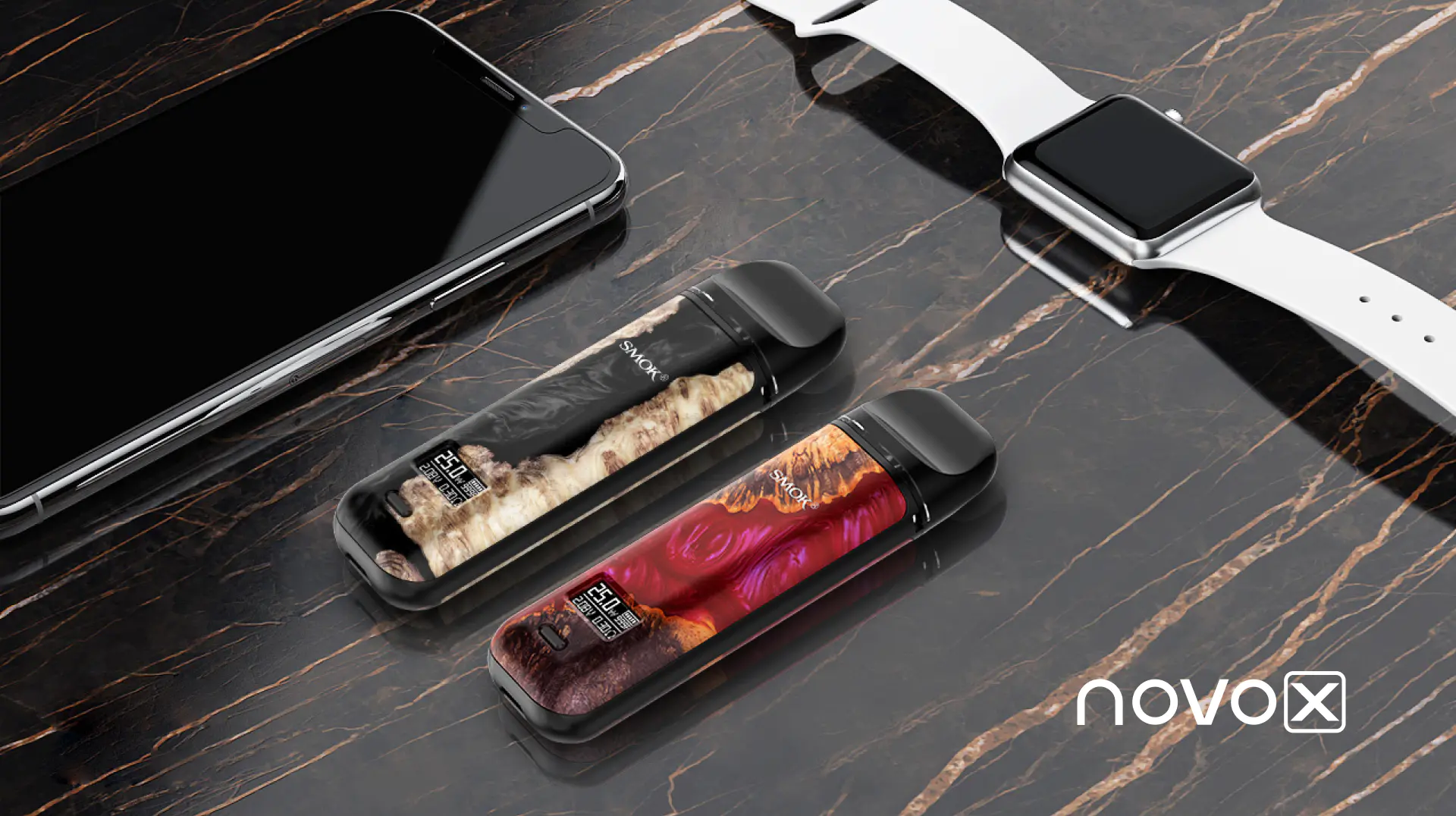 COMPONENTS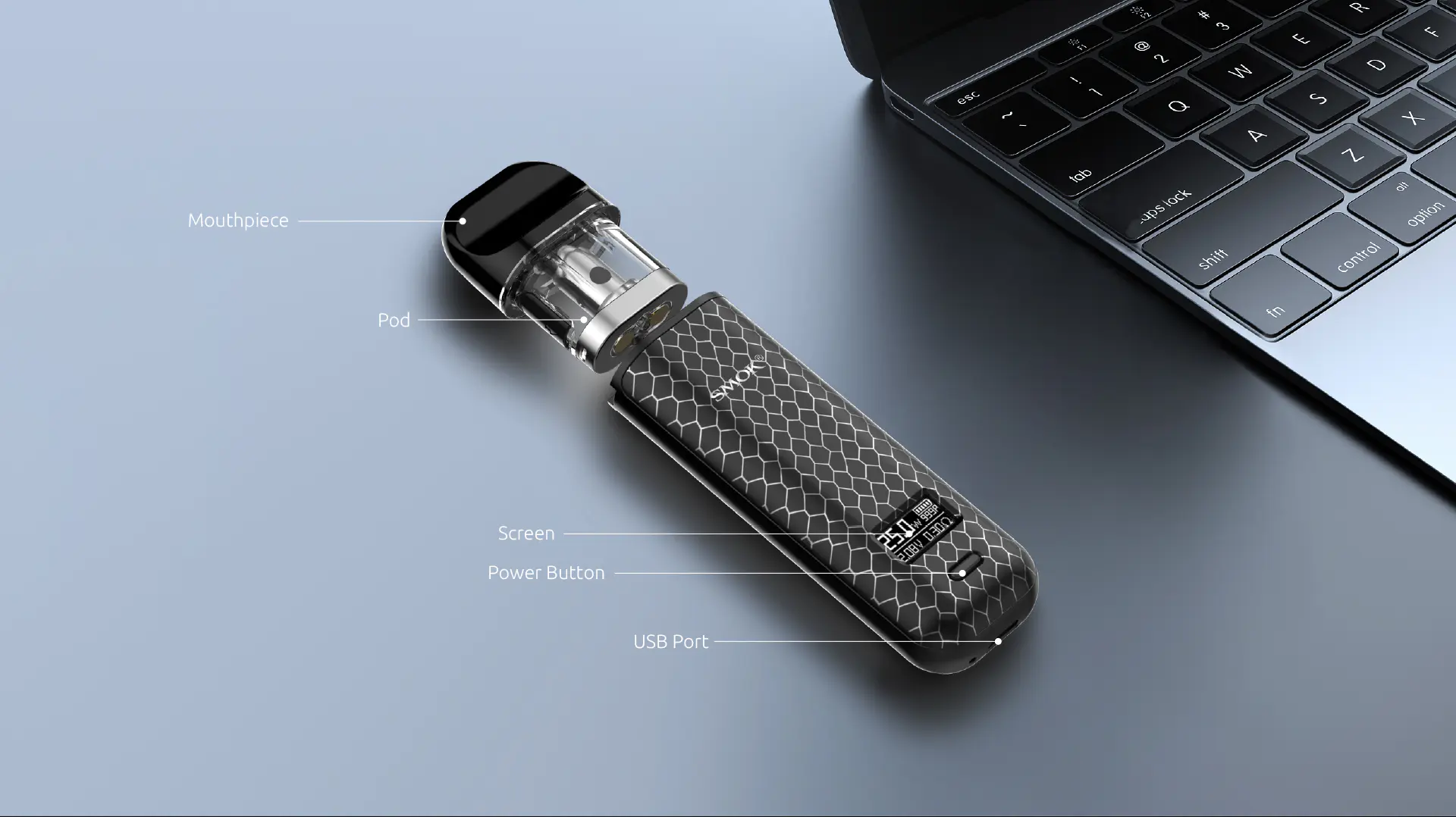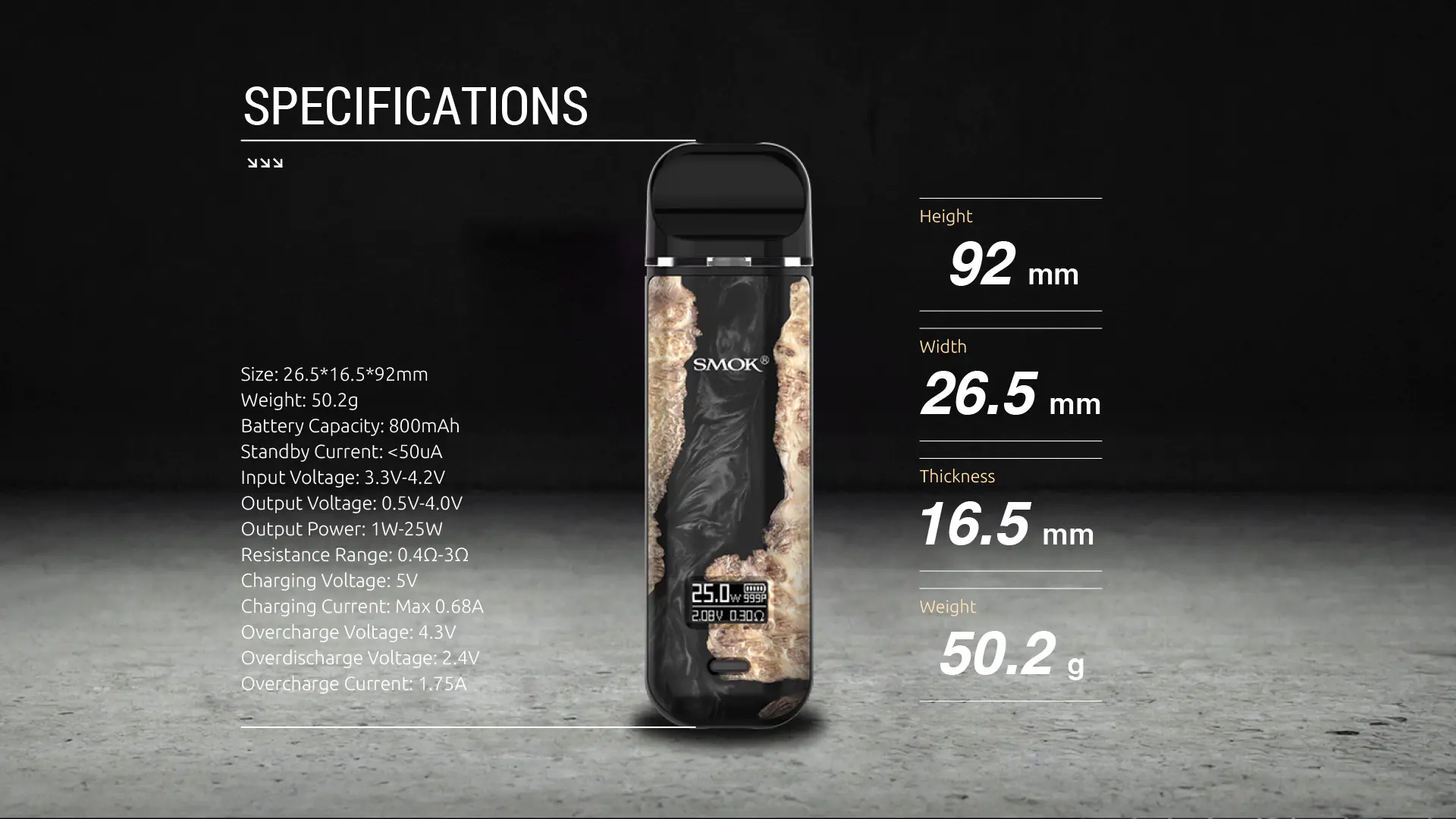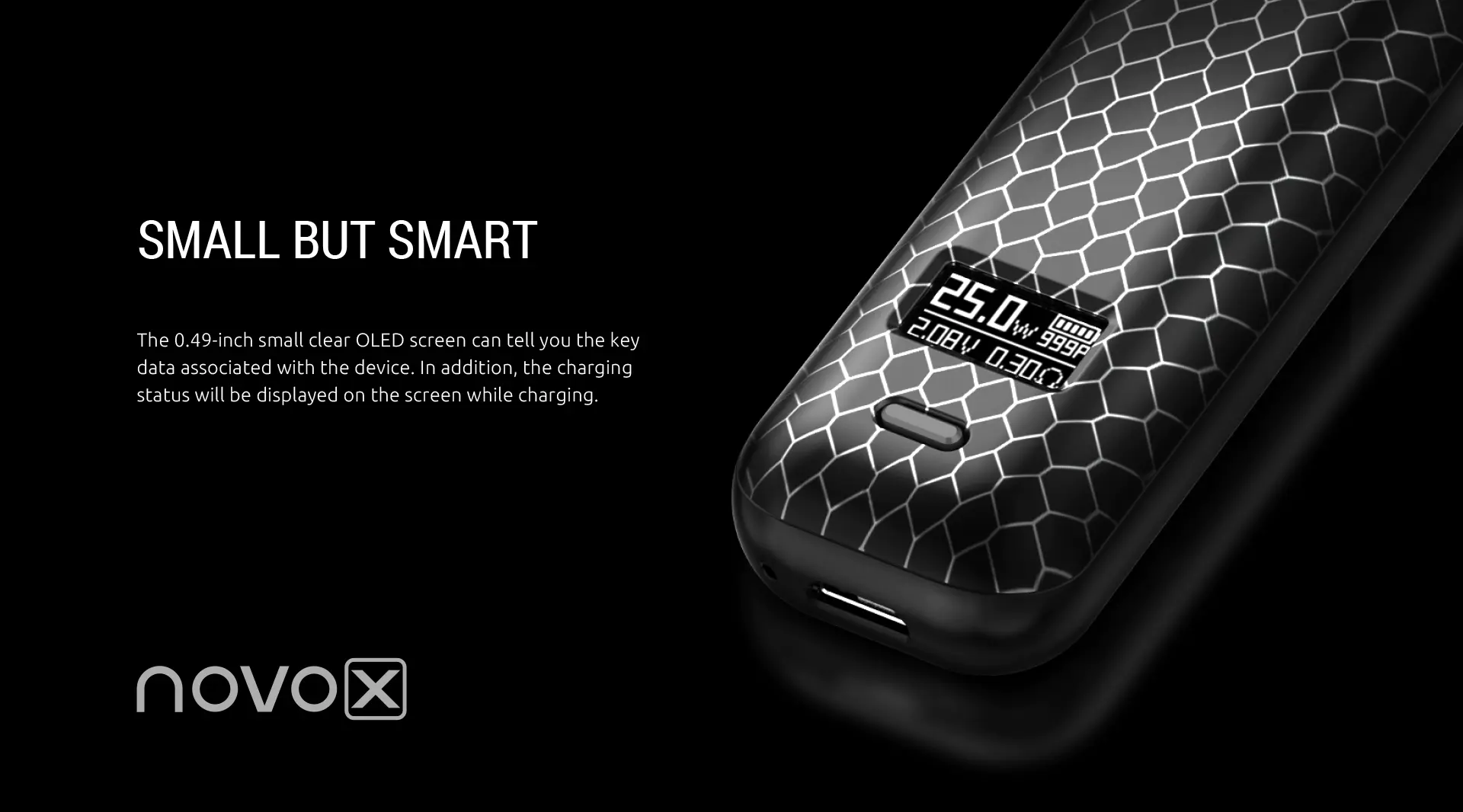 AIR-DRIVEN POD SYSTEM. YOUR PORTABLE MATE.
A classical pod vape that's also portable. The elegant metallic body with fine CNC cutting and plating/painting
finish is 16.5mm thin and weighs only 50.2 grams. By inhaling through the mouthpiece to start your fresh vaping,
novo X will provide you with style and comfort.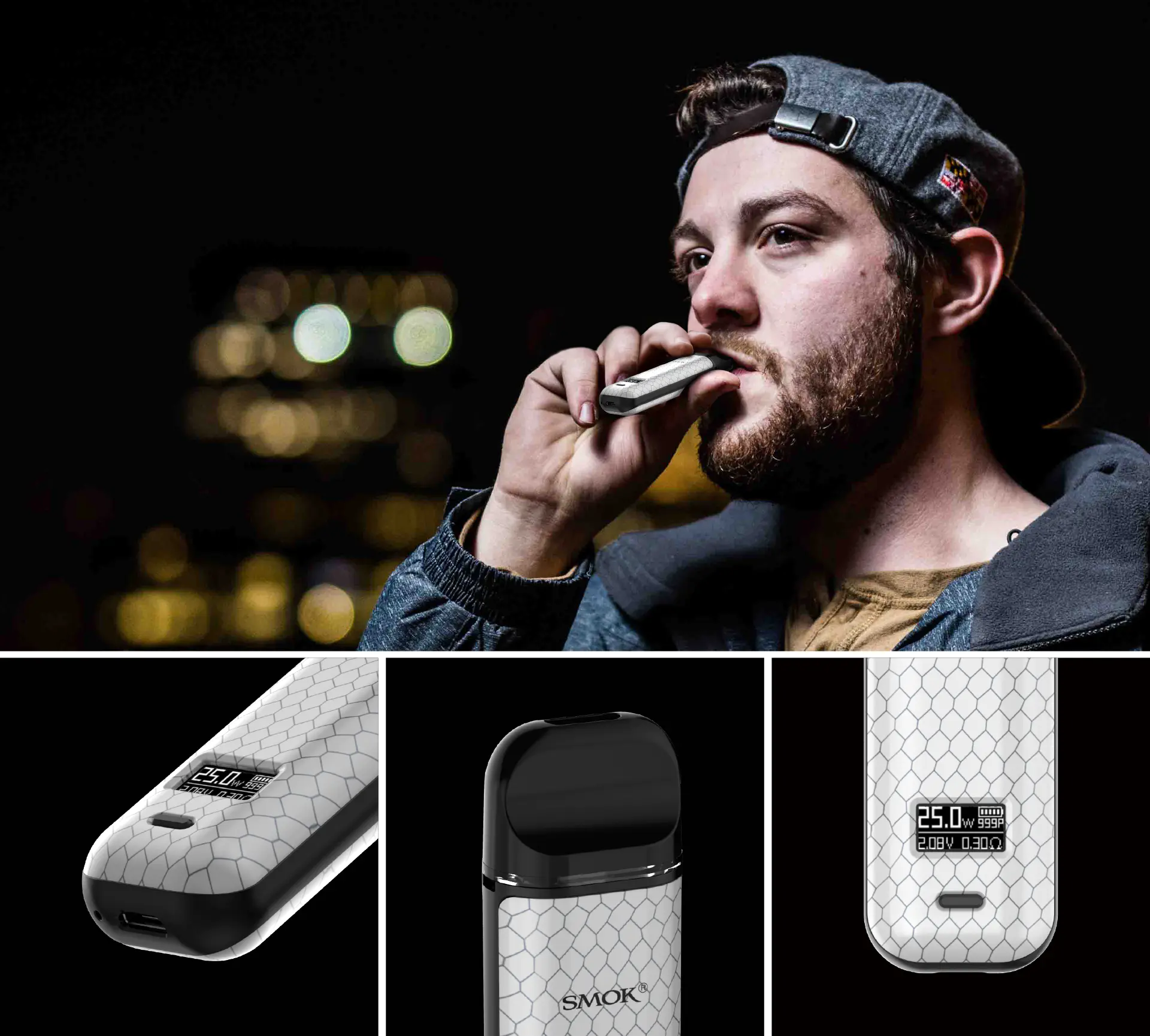 LOW-PROFILE BUTTON
Operated by a delicate power button, the device uses a trigger system enabling users to easily power it on,
power it off and adjust the power.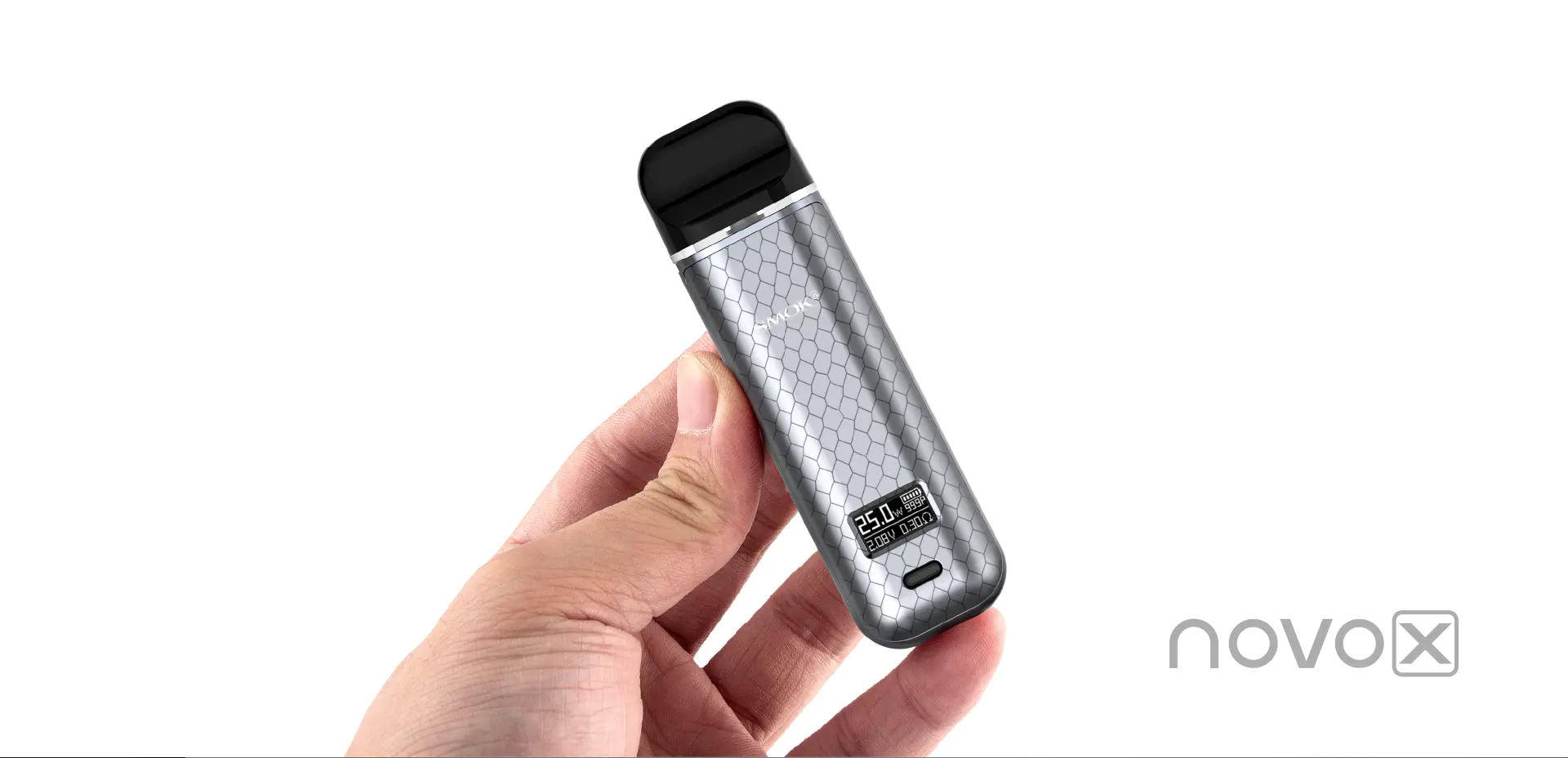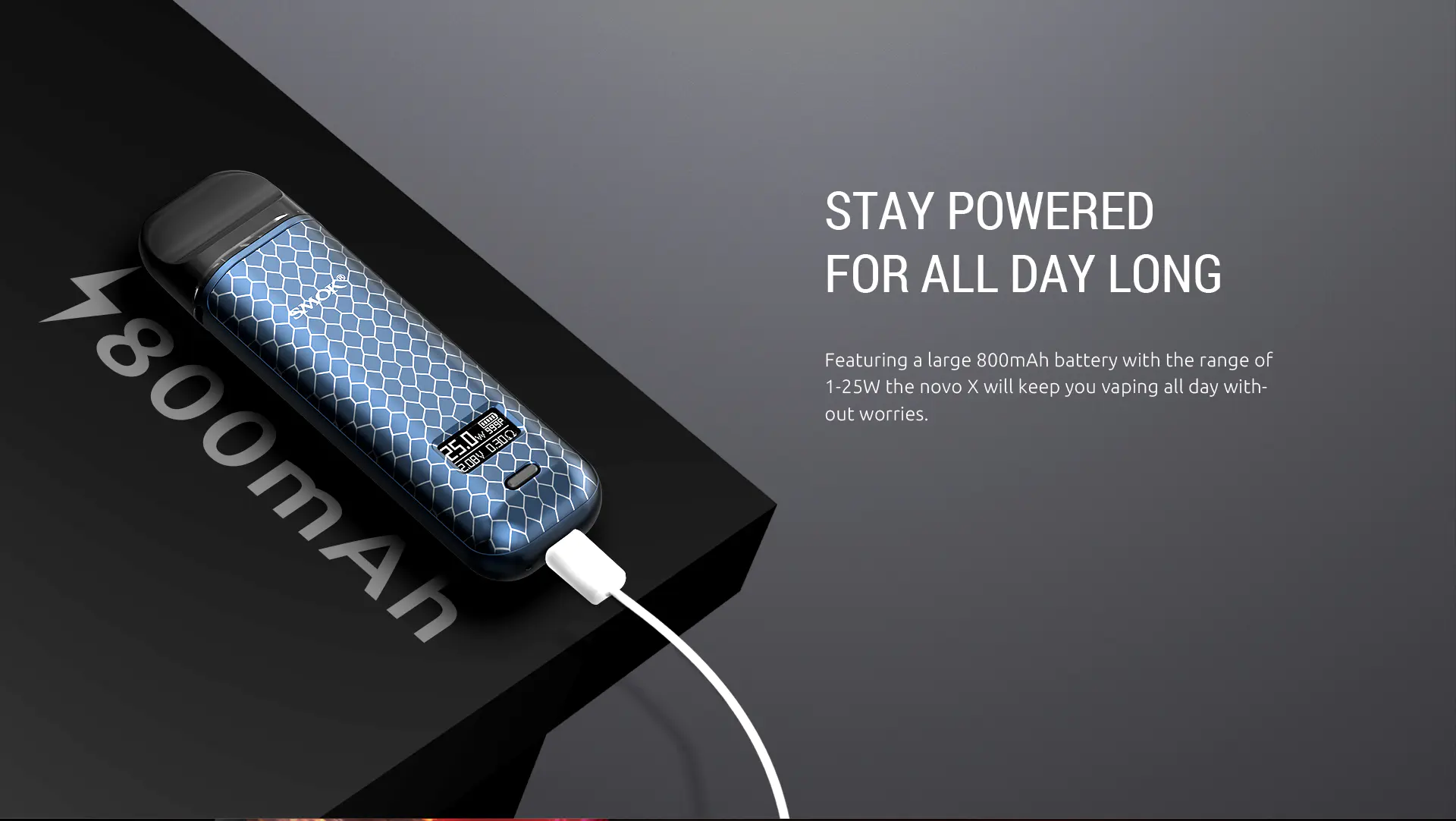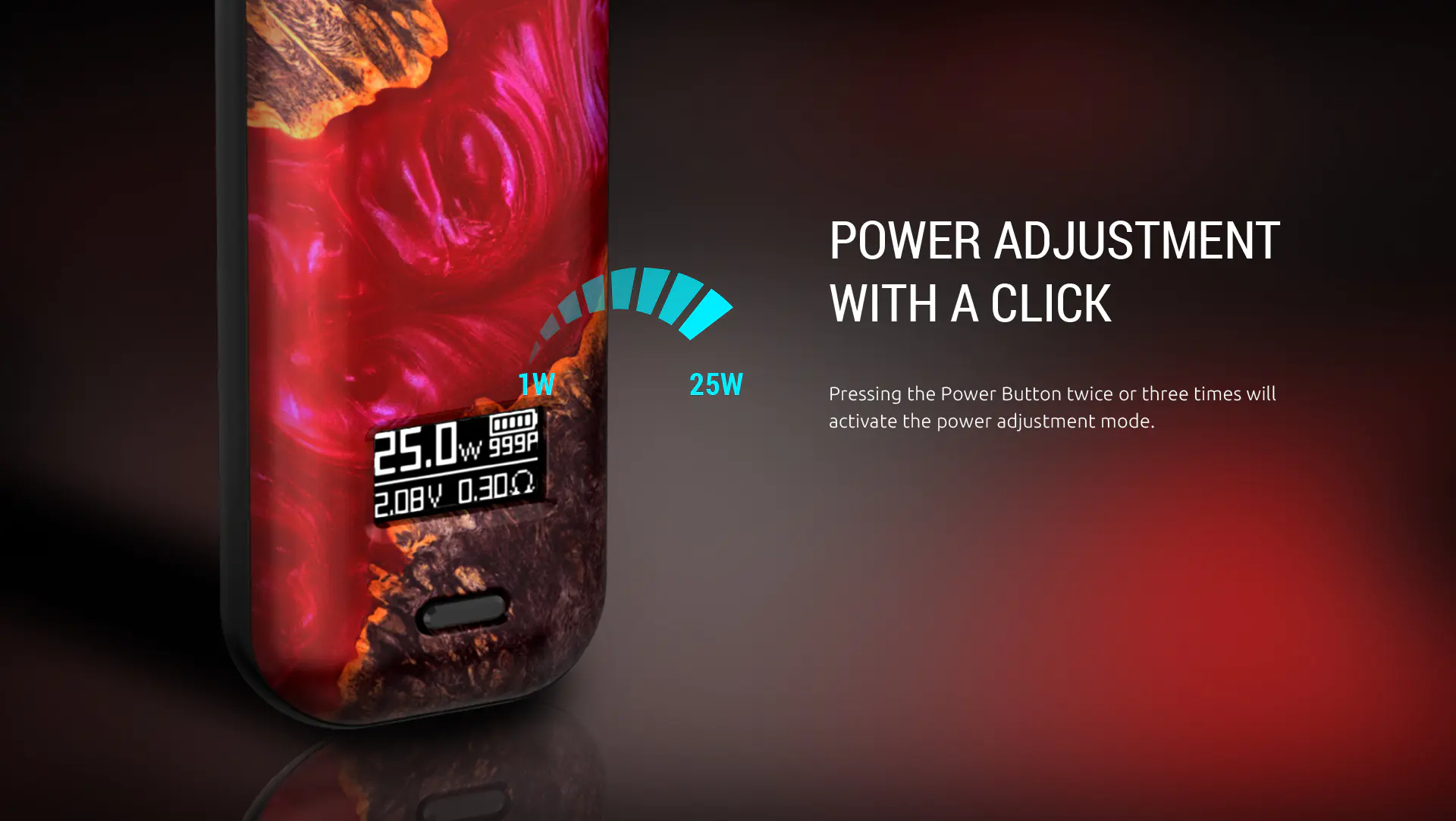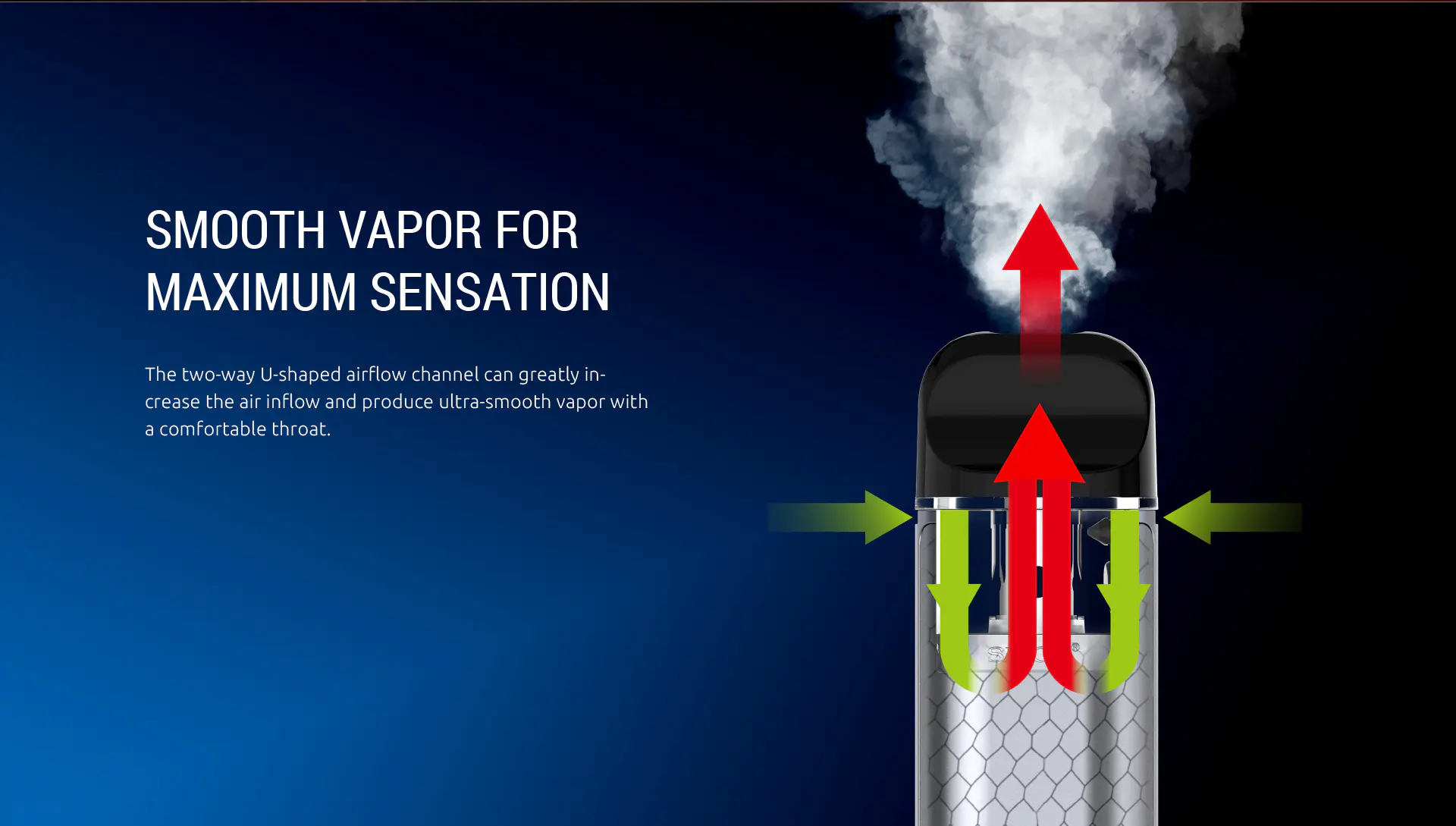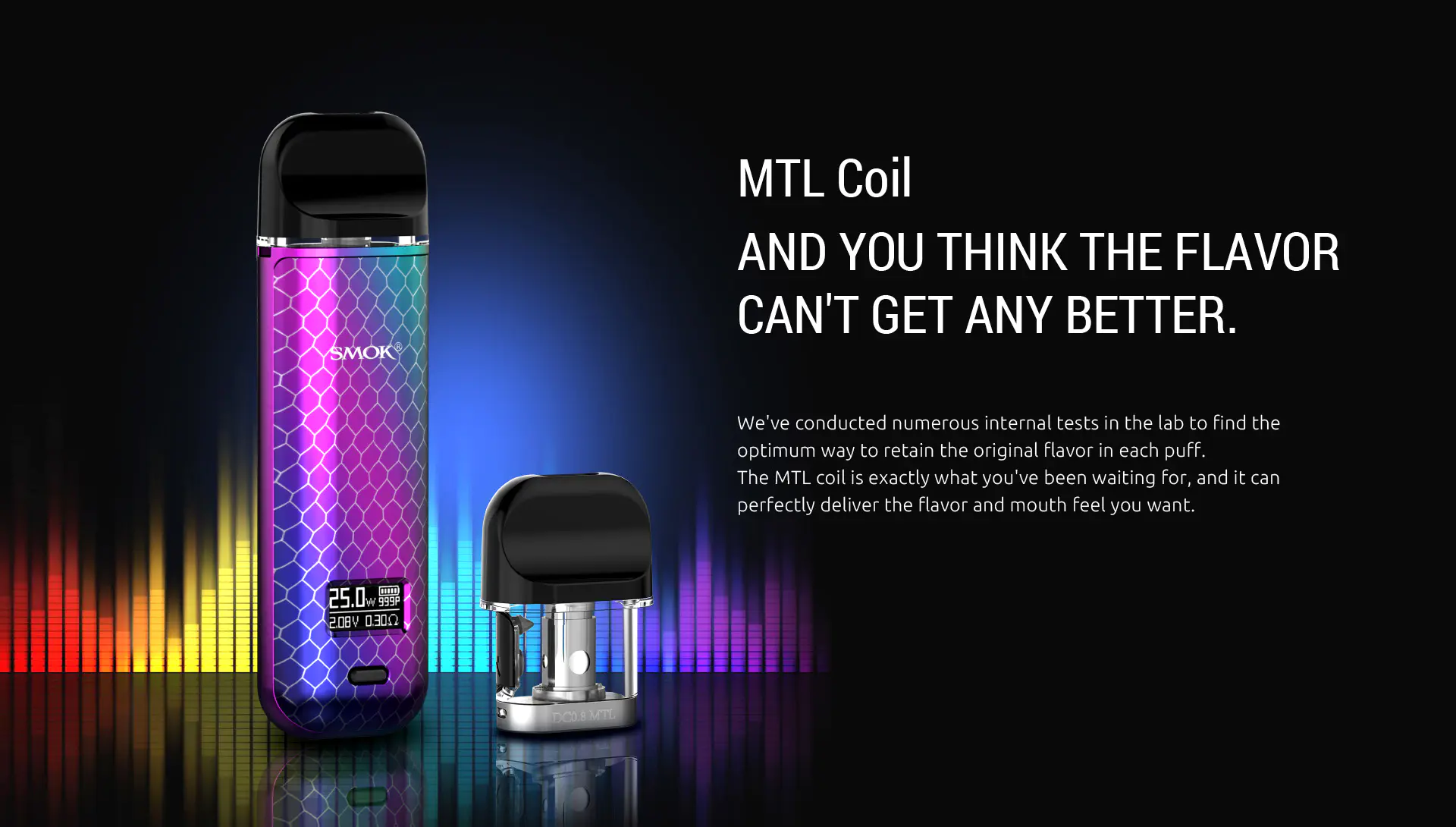 SAFETY IS ALWAYS OUR FIRST CONCERN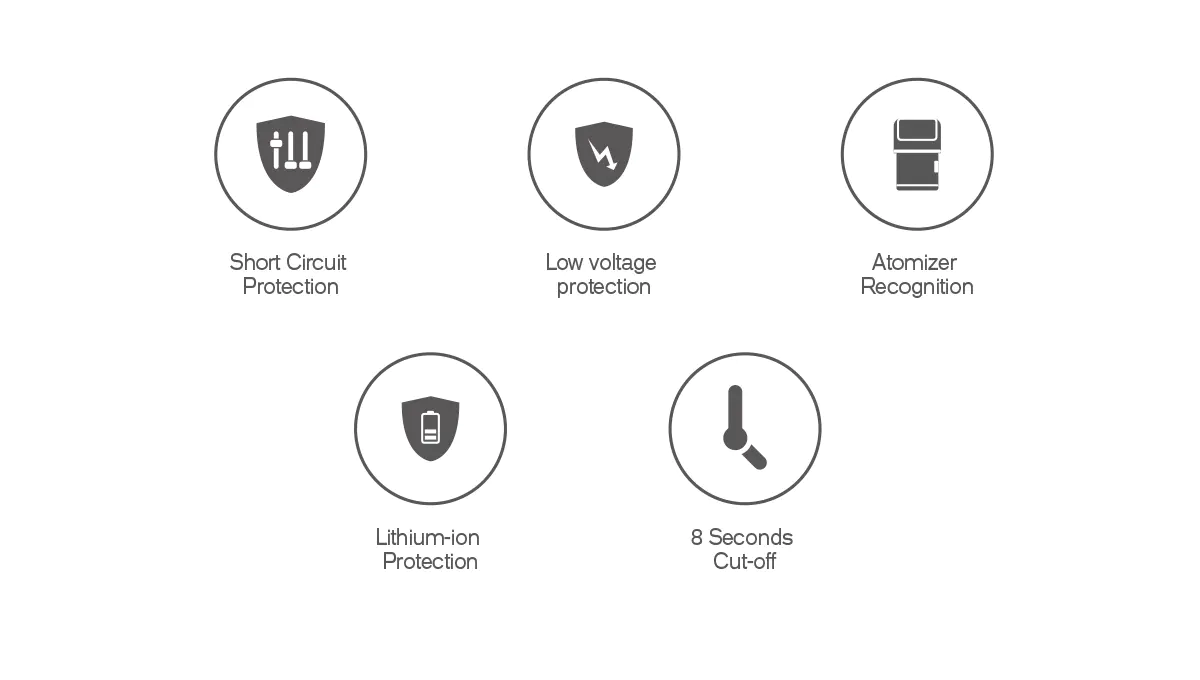 2ML E-LIQUID CAPACITY
The pod has a capacity of 2ml and boasts a versatile design that suits all preferences.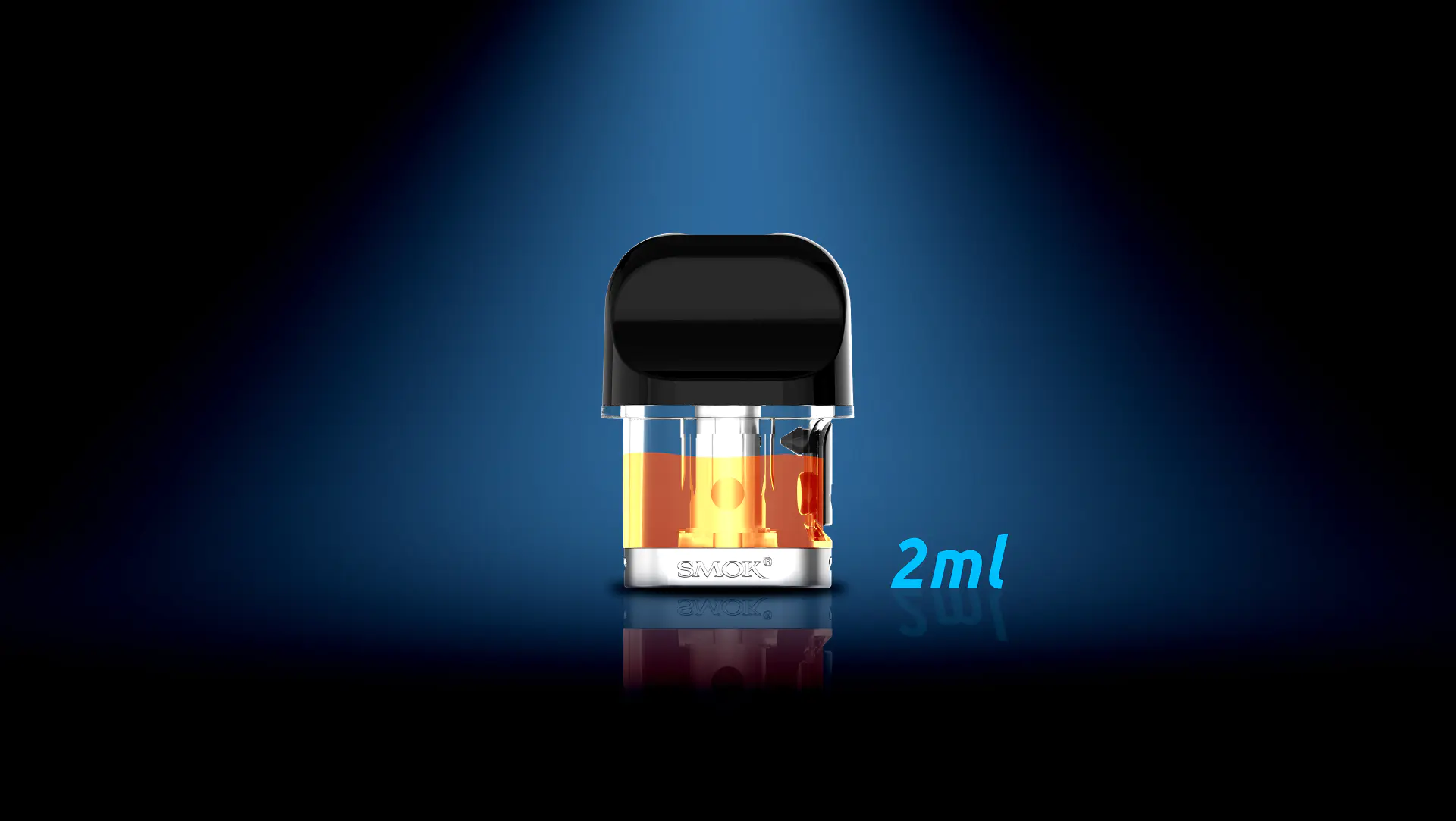 NOVO X POD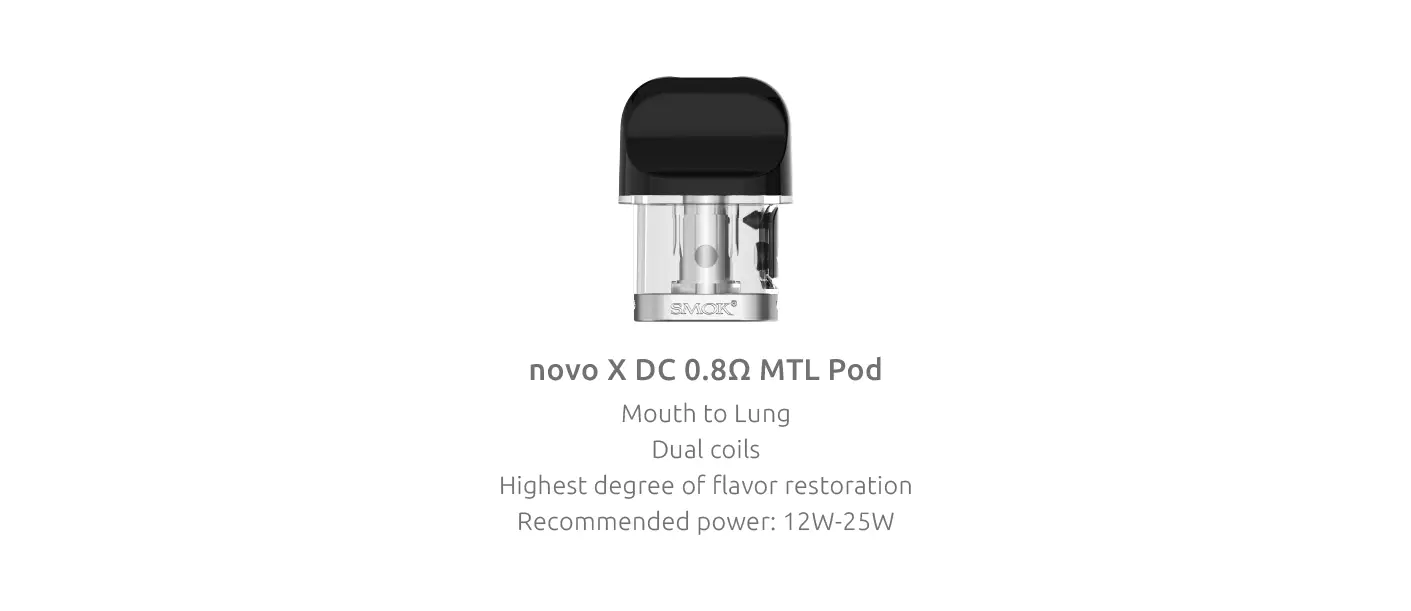 HOW TO FILL WITH E-LIQUID