SMOK - NORD X ( WHITE COBRA )
Dhs. 114.29 Dhs. 140.00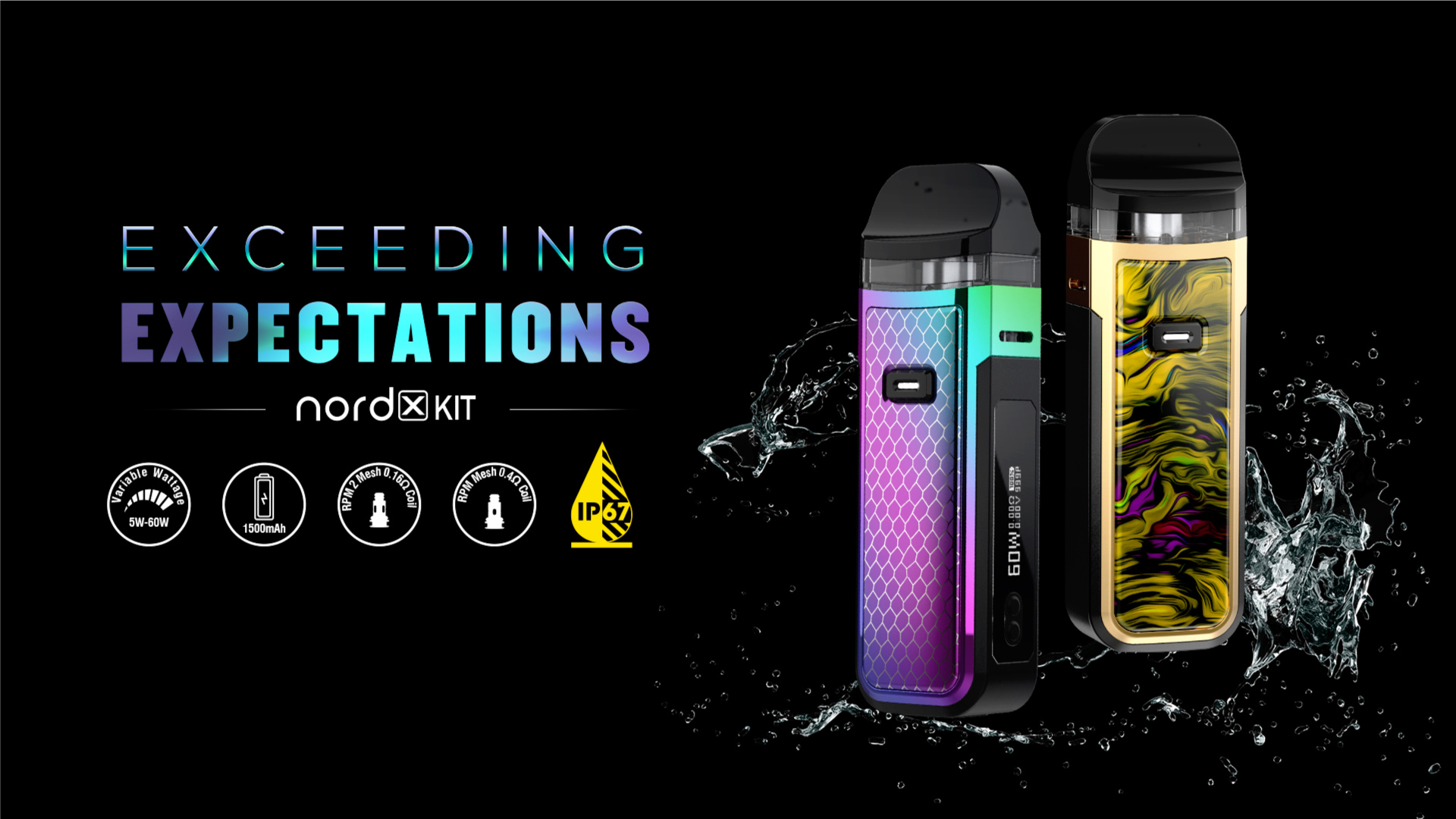 Never stop exploring life and creating wonders. The nord series ushers in a new addition, nord X, which has given new meanings
to the entire collection. It's a tri-proof pod system featuring a built-in 1500mAh battery that can provide up to 60 watts of power.
The two matching pods are equipped with RPM 2 Mesh 0.16Ω coil and RPM Mesh 0.4Ω coil, which can hold 6ml of e-liquid to
ensure long-lasting vaping and reduce frequent filling. Give it a try and see how the nord X exceeds your expectations with all
these stunning features. Innovation keeps changing the vaping experience.
 8 COLORS AVAILABLE

THE KIT INCLUDES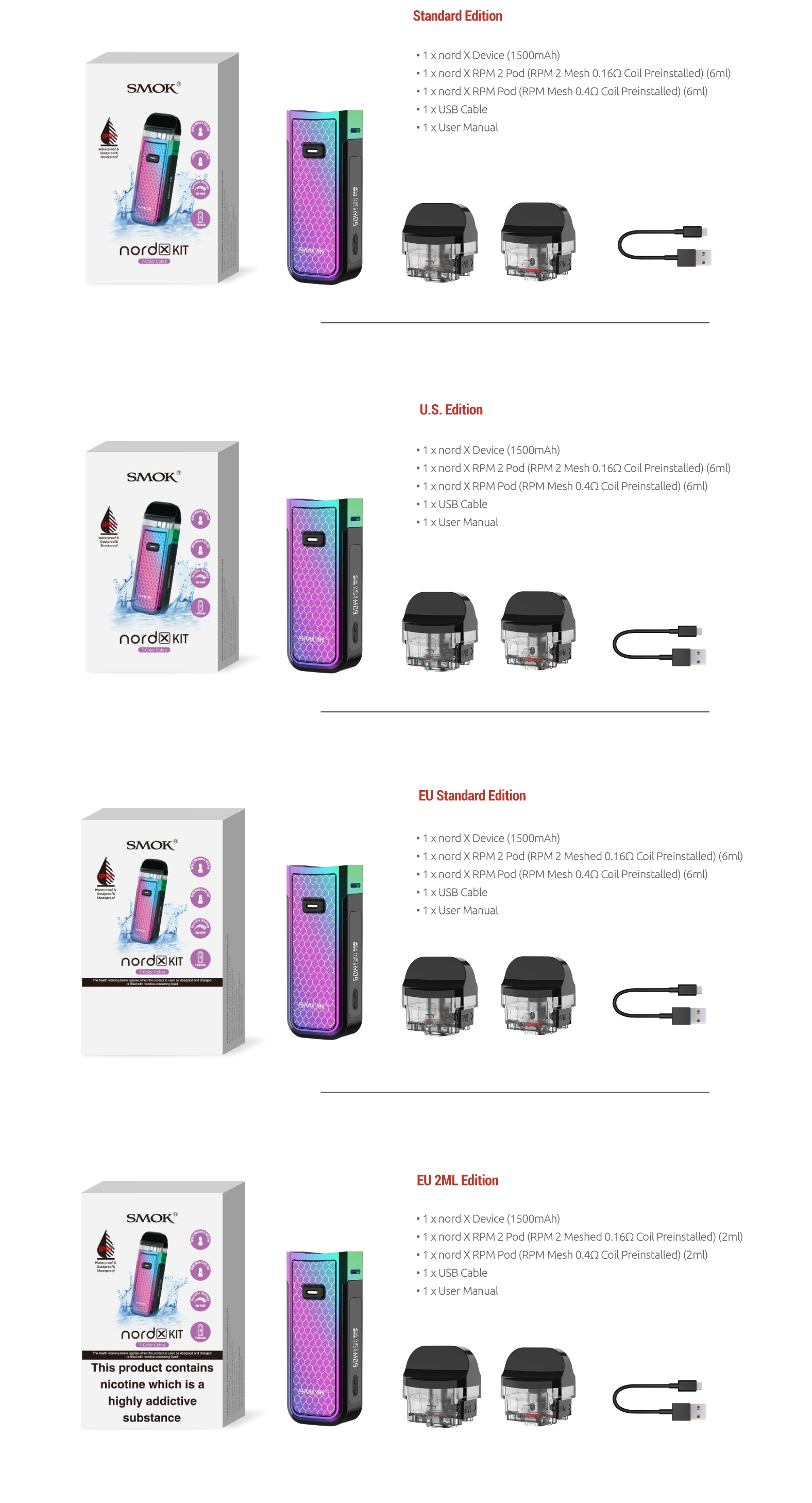 NEW POSSIBILITIES MULTIPLIED
The "X" stands for infinite, perfect and more possibilities, which are the new portrait of the nord X,
while its color scheme and texture follow the style of predecessors to convey its original intention.
Compact and smart as always, nord X is your ideal partner for any occasion.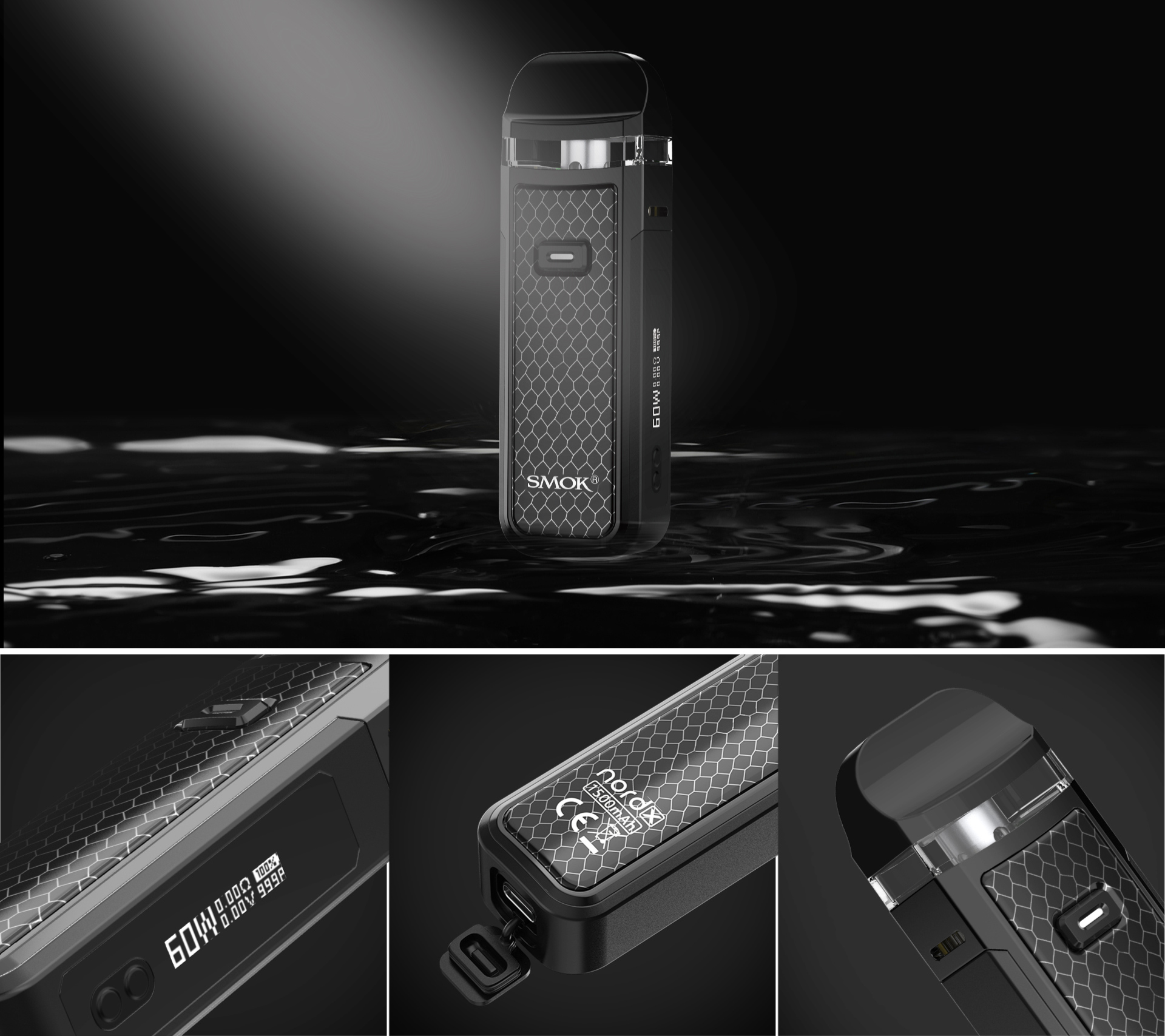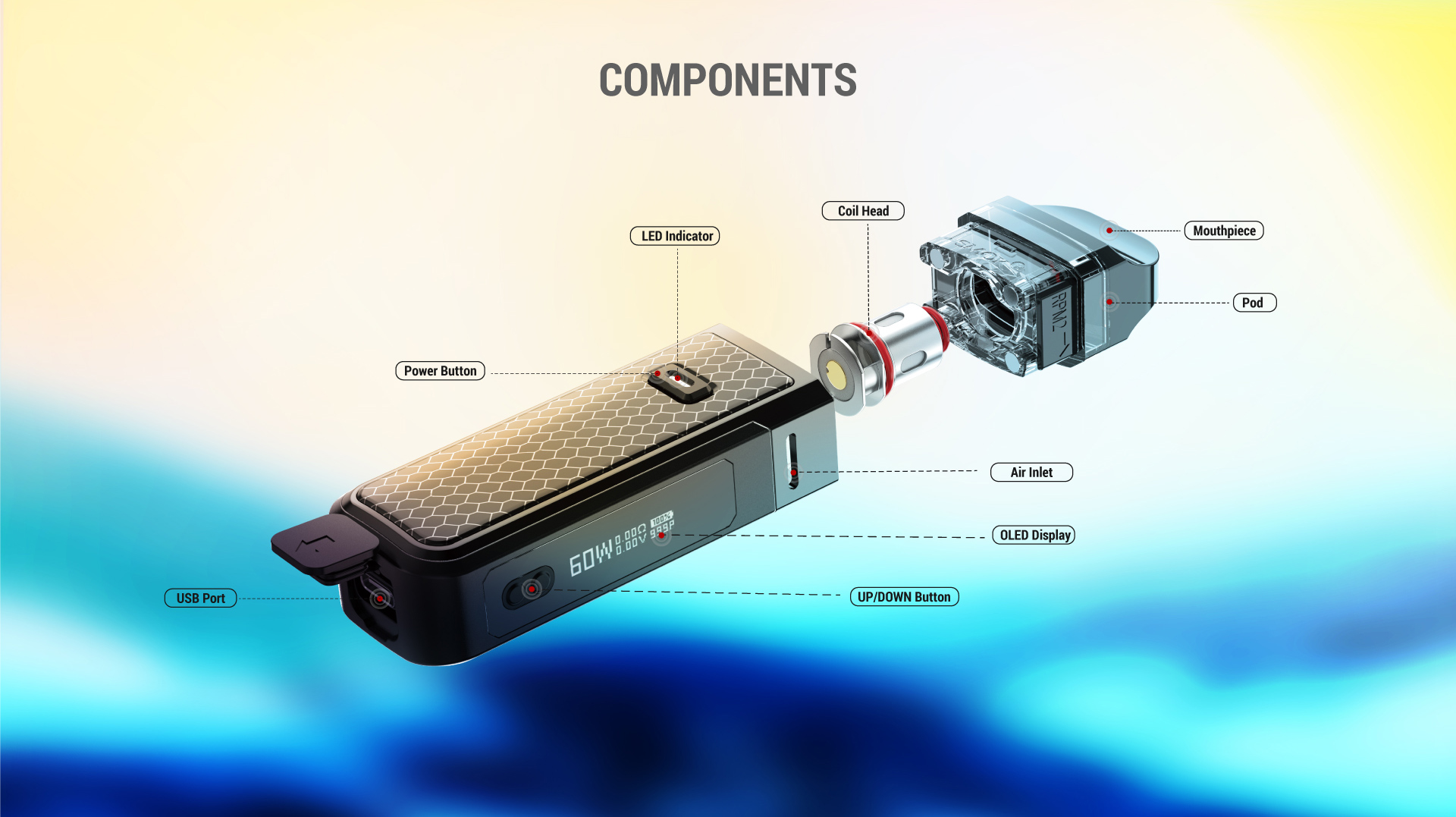 IP67 RATING. THE OPTIMAL OUTDOOR CHOICE.
nord X has developed multiple features that you've long wanted.
The IP67-rated device can withstand water immersion between 15 cm and 1 meter for 30 minutes.
And it is also dustproof (IP67) and shockproof to prevent dust ingress and accidental drop.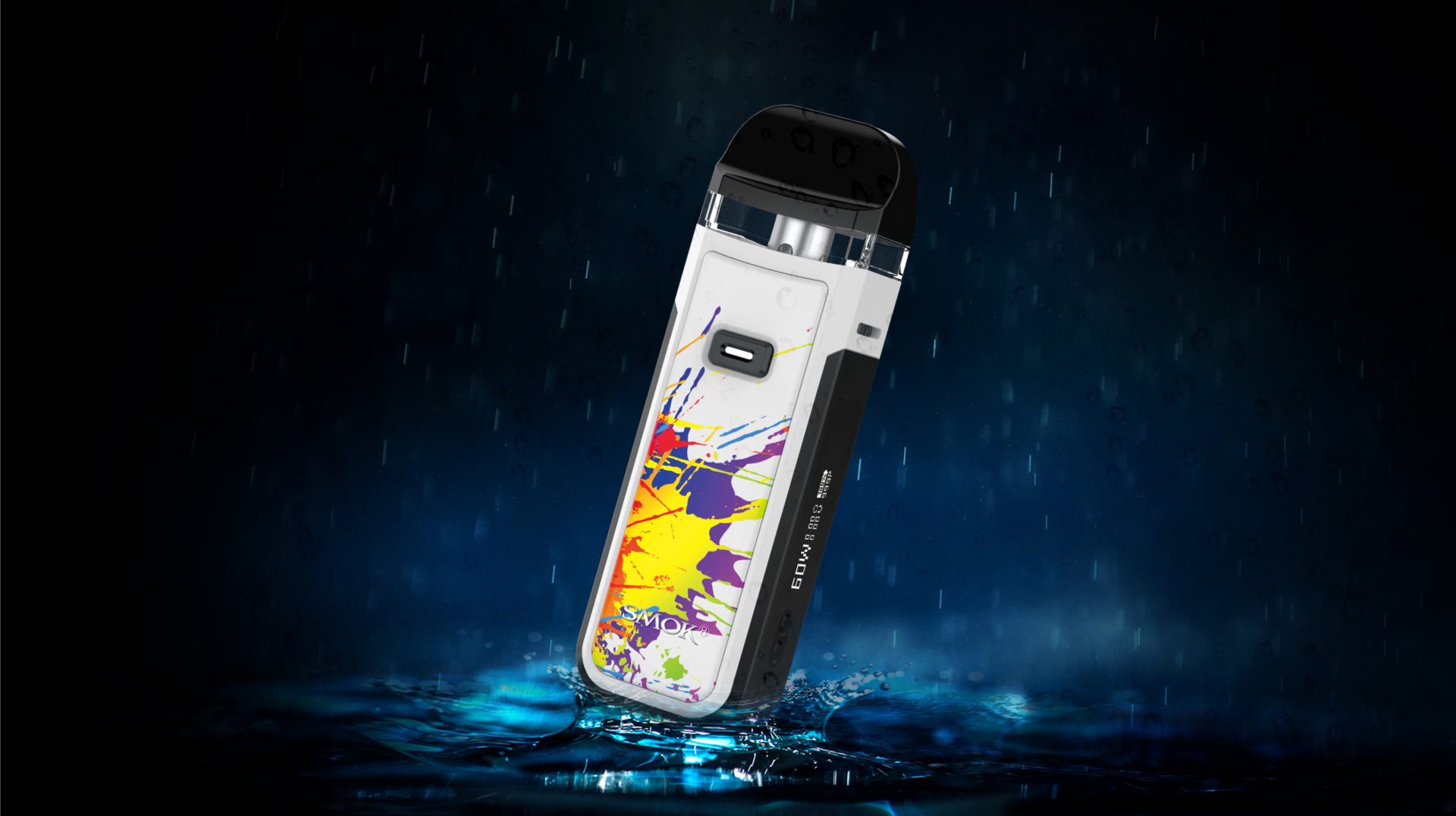 COMPARISON BETWEEN NORD 2 & NORD X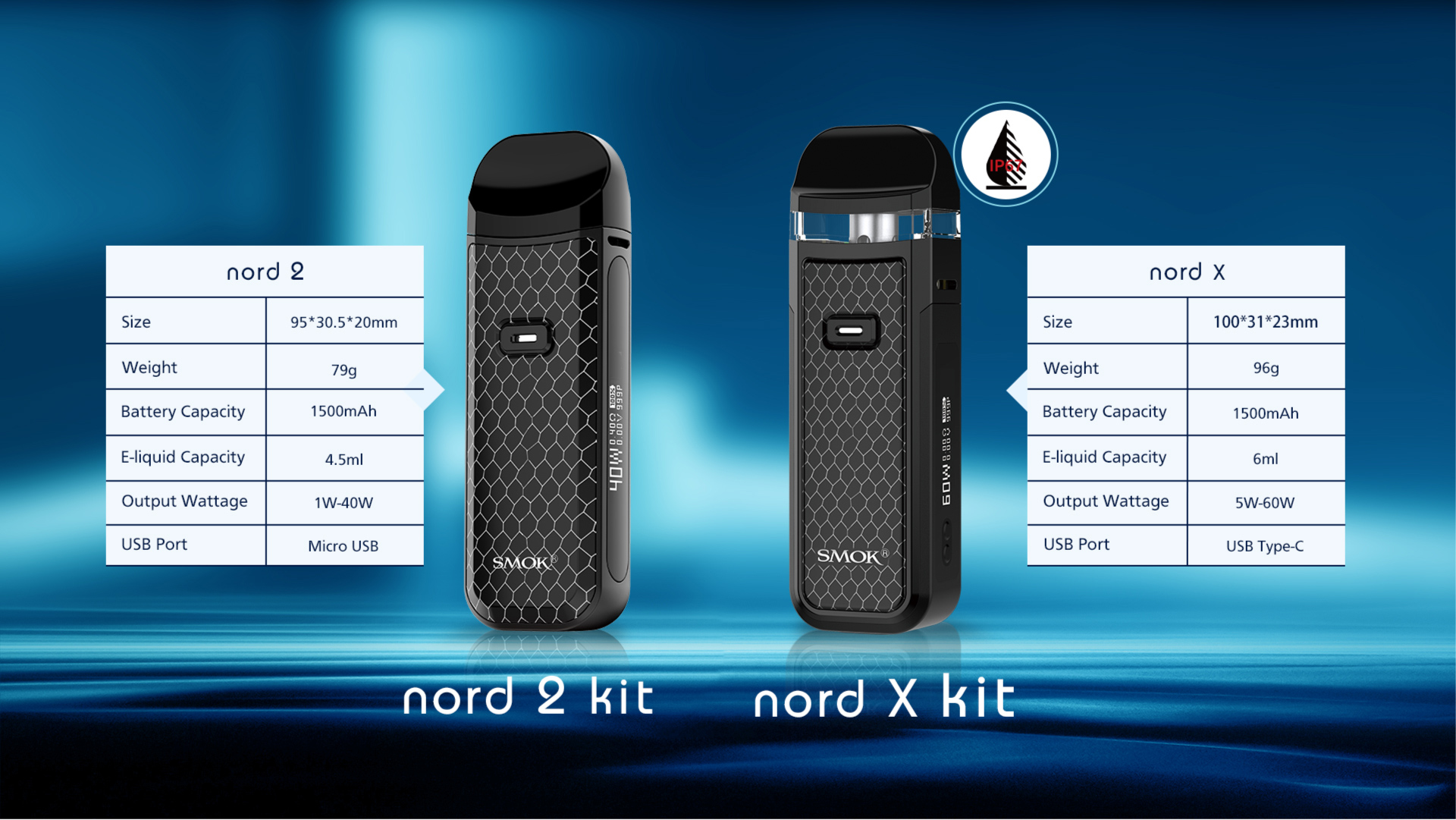 SPECIFICATIONS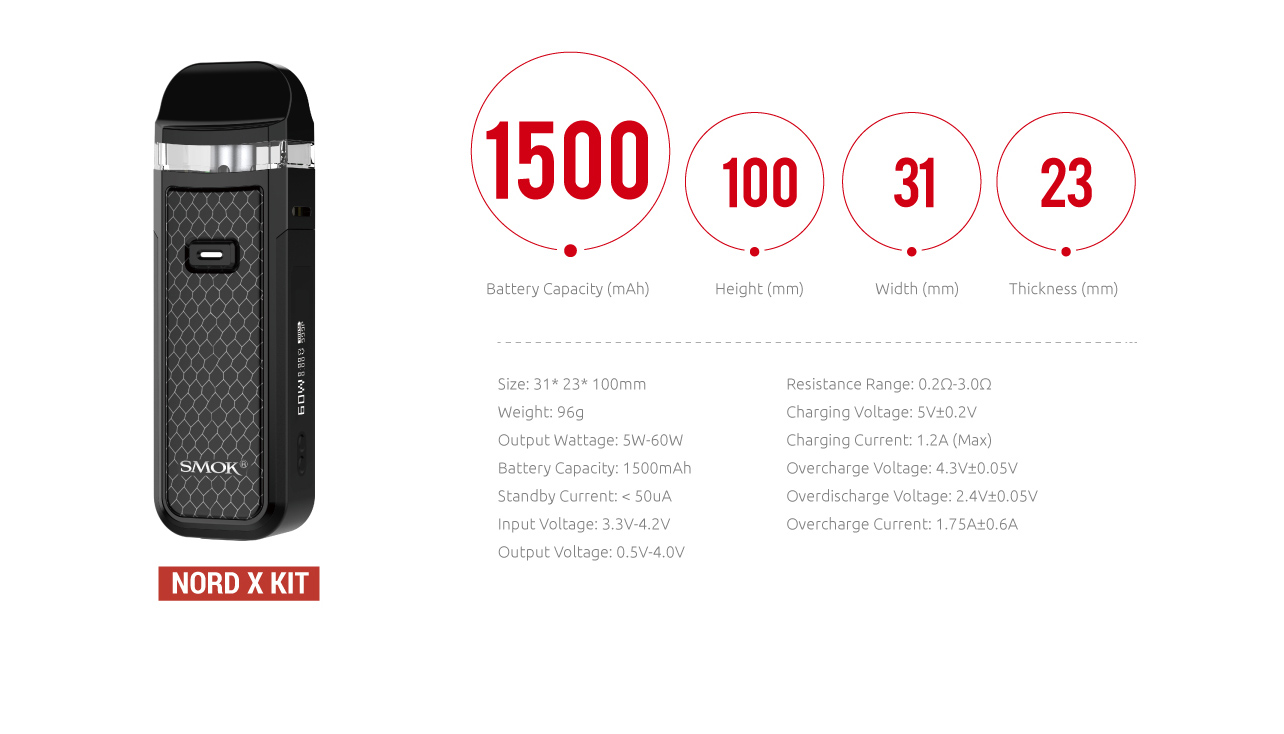 MAX 60W POWER
With the power range of 5W-60W, the nord X will keep you vaping all
day without worries. And the maximum 60W is a breakthrough of the nord series.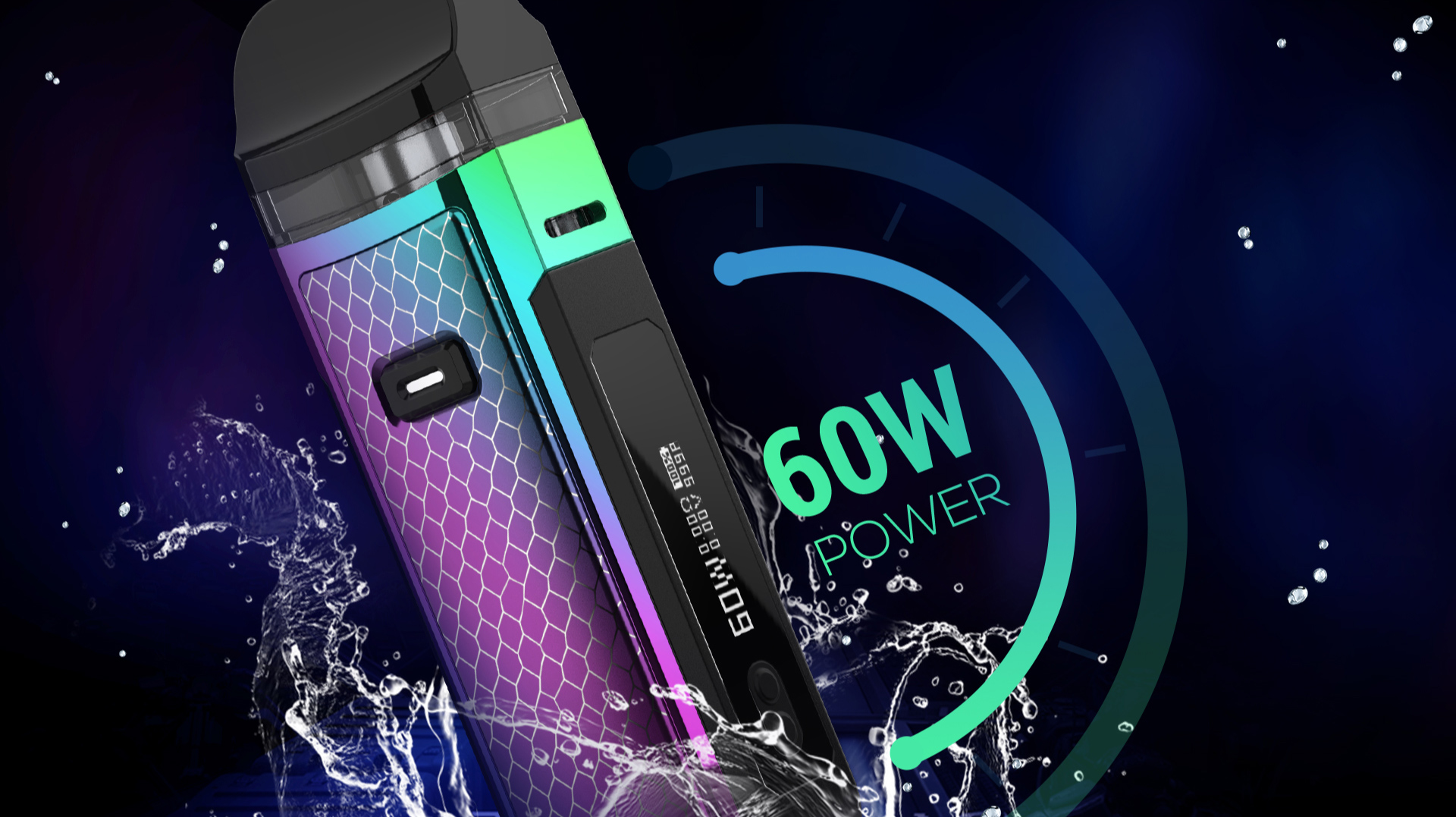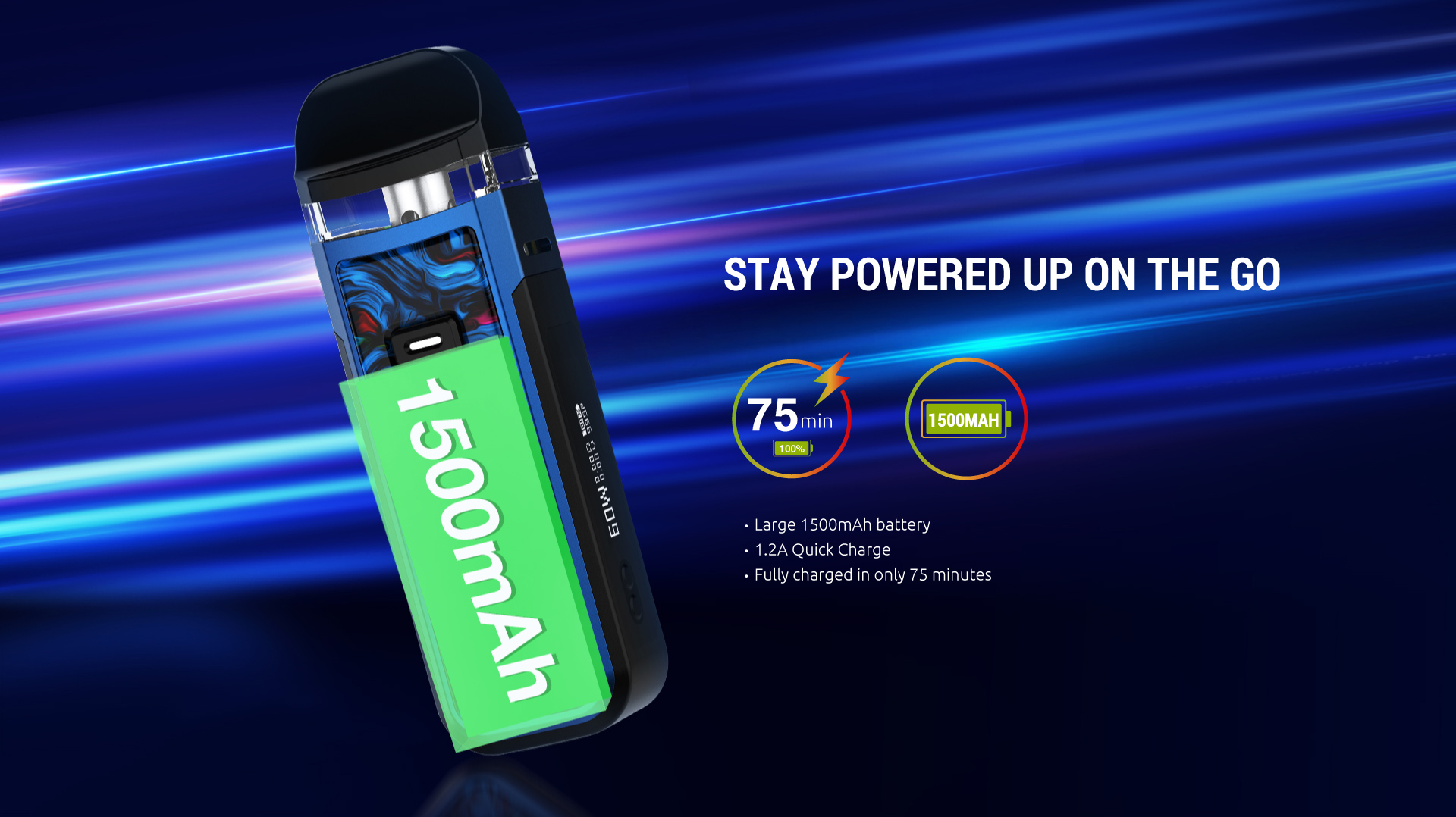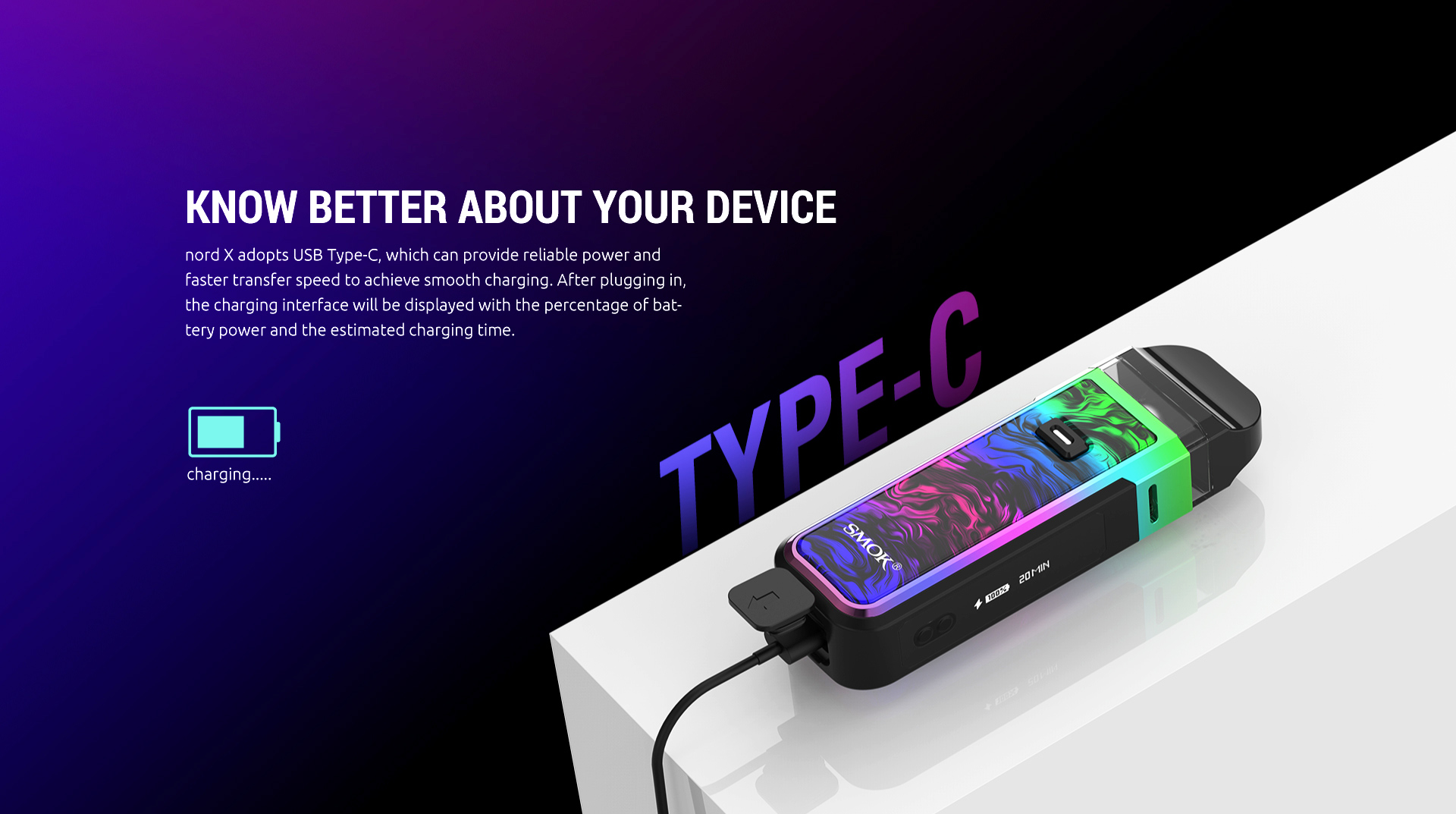 CAPACITY THAT GET NOTICED
With an unprecedented 6ml e-liquid capacity, the pod system can make a big difference.
It is designed with a transparent area through which you can clearly see the e-liquid level for better viewing the consumption of e-liquid.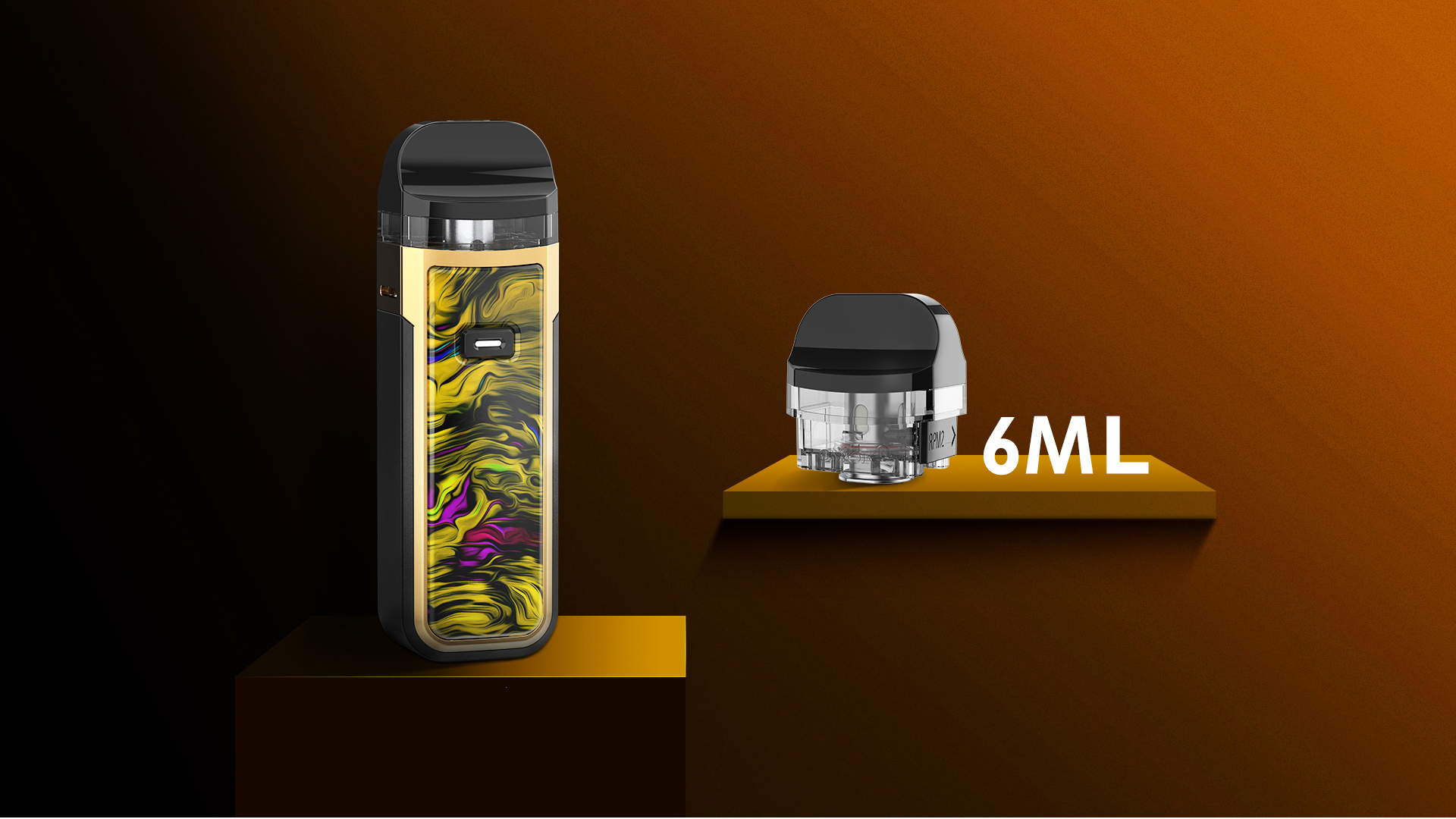 FREELY SWITCH BETWEEN DL & MTL VAPING STYLES
nord X comes with two pods: the nord X RPM 2 pod which is compatible with
all RPM 2 coils and the nord X RPM pod that is suitable for all RPM coils.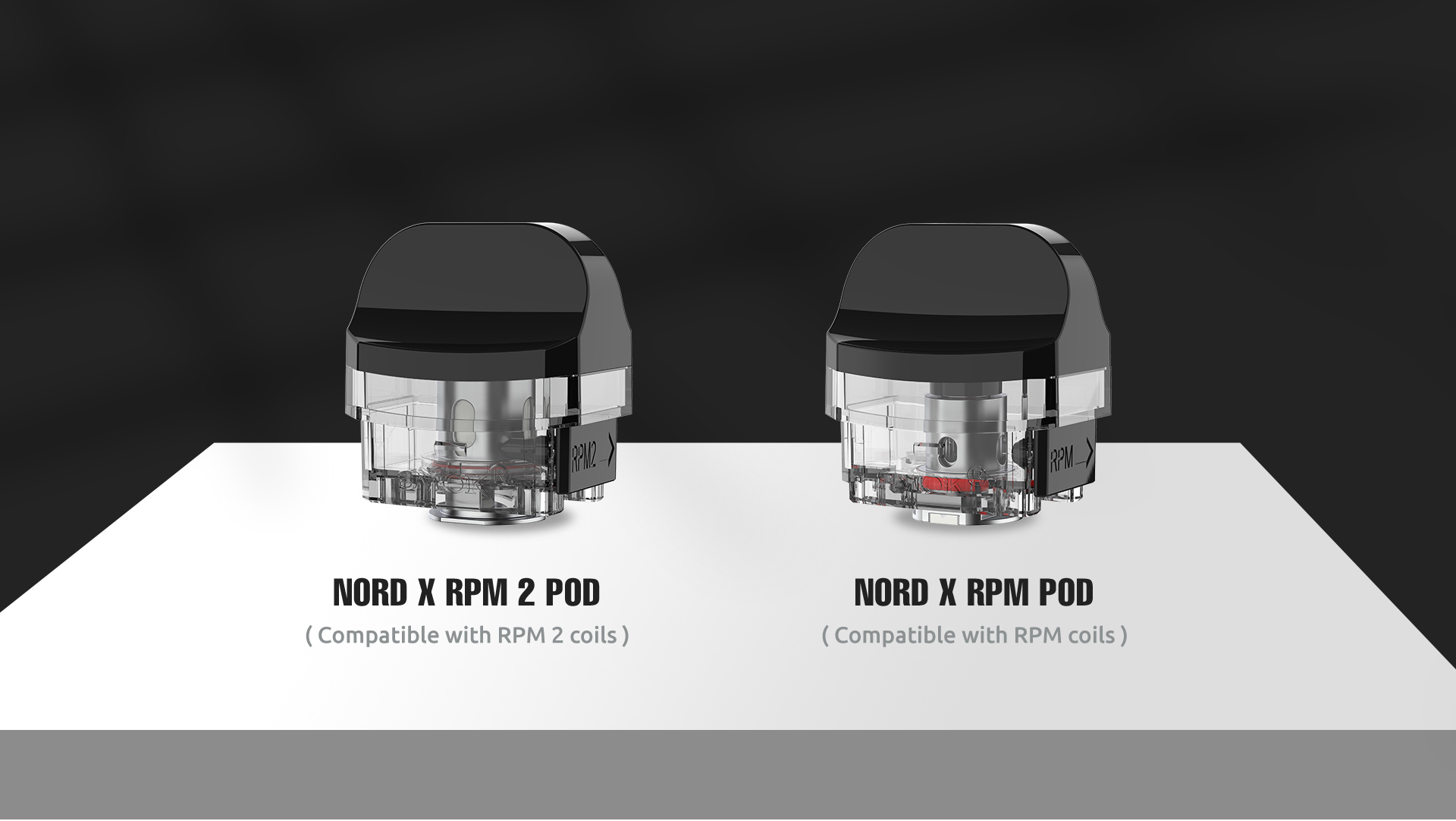 SAFETY IS ALWAYS OUR FIRST CONCERN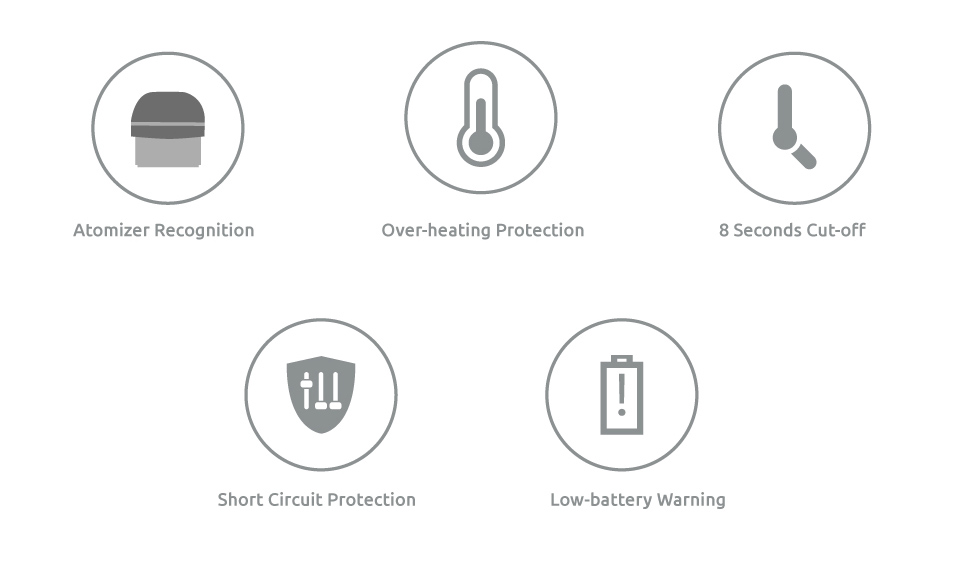 HOW TO FILL WITH E-LIQUID
Do not vape immediately after full filling the pod, and let the device stand for 2-3 minutes to get its cotton completely saturated.