SMOK - NFIX KIT ( BLACK )
Dhs. 95.24 Dhs. 120.00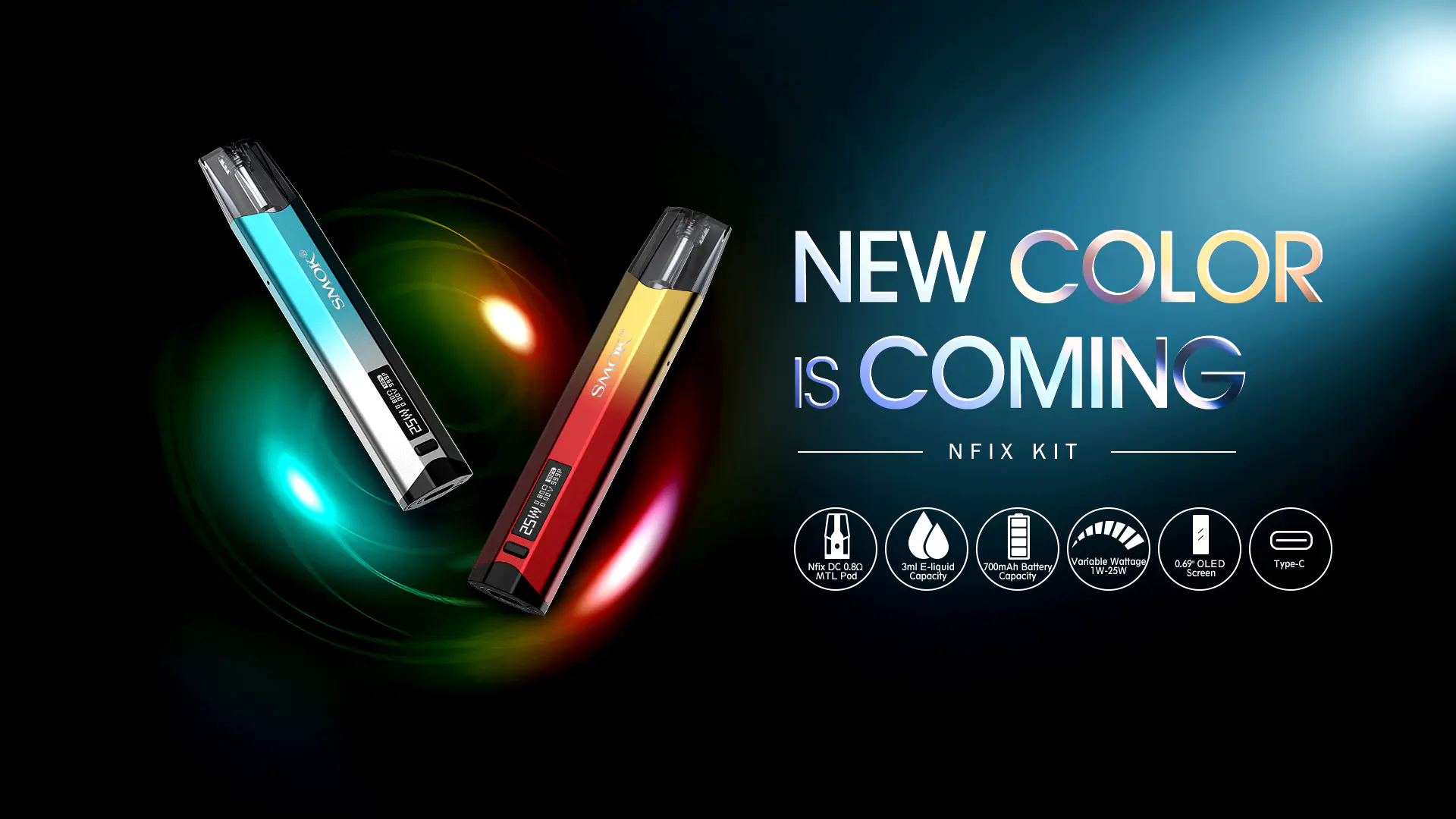 With its stylish design and smart display, Nfix is the perfect portable all-in-one pod vape. It follows a minimalist approach to
highlight the best use of each part. Weighing just 32g, the sleek Nfix fits comfortably in the palm of your hand. It is powered by a
700mAh built-in battery with max 25W output, and comes standard with two dual-coil 0.8Ω MTL pods, designed to deliver the
best flavor for the MTL vaping style. In addition, Nfix allows you to access all basic vaping data through a 0.69-inch OLED screen.
Innovation keeps changing the vaping experience.

4 NEW  COLORS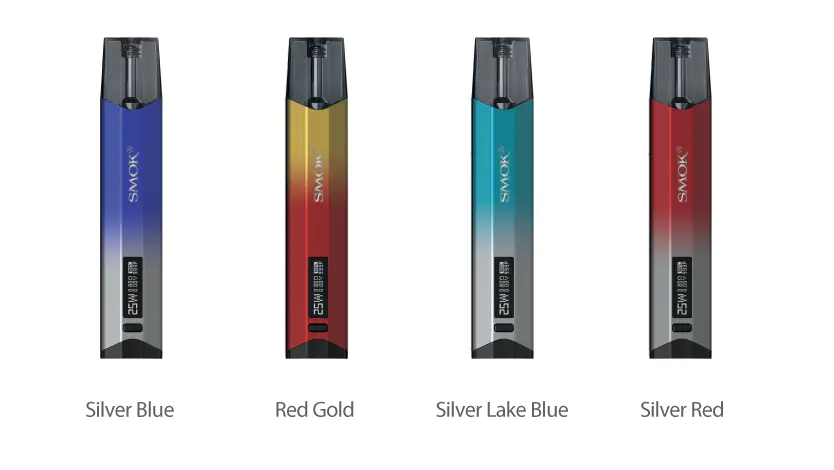 8  EXISTING COLORS

THE KIT INCLUDES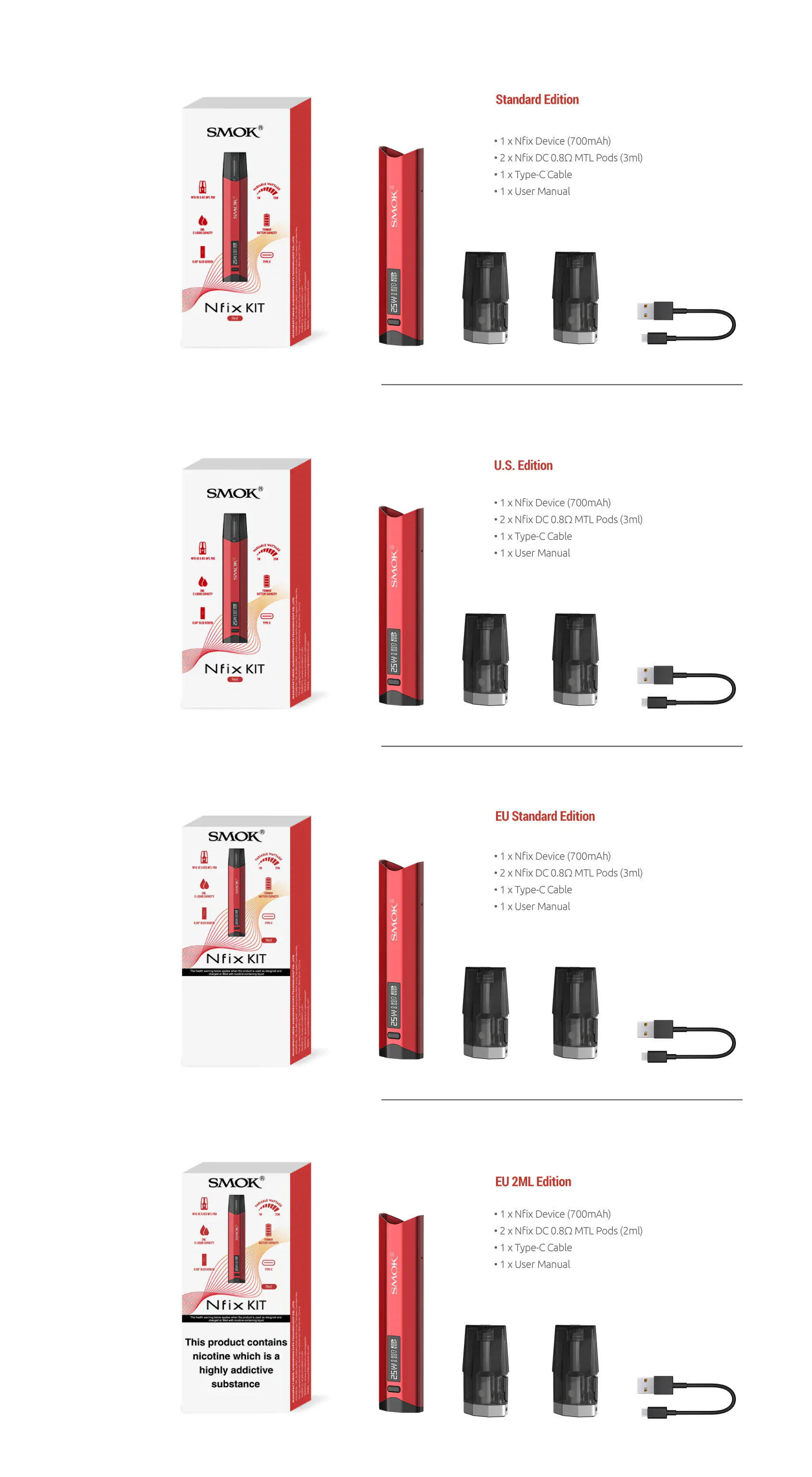 SPECIFICATIONS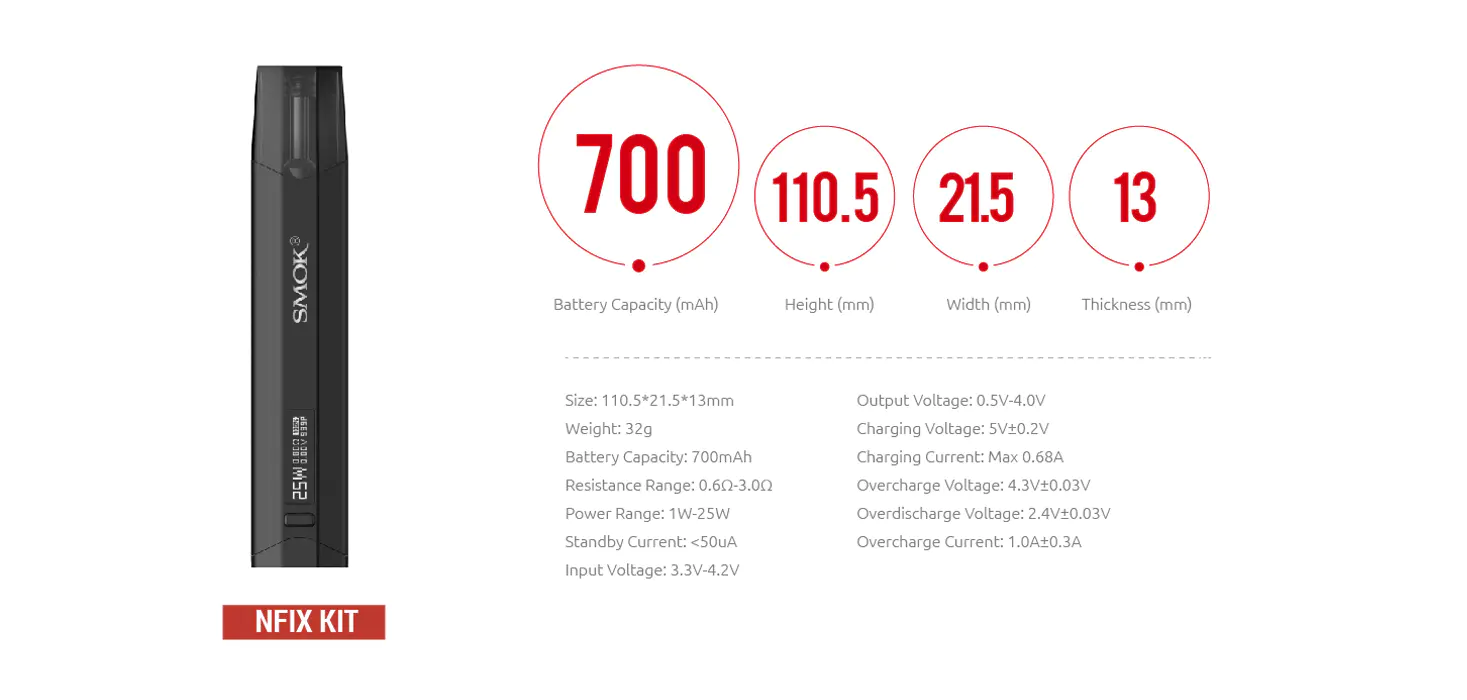 SIMPLE, BUT NOT SIMPLISTIC
Nfix packs our new chipset into the most concise structure to convey the core meaning of minimalism while maintaining a unique personality.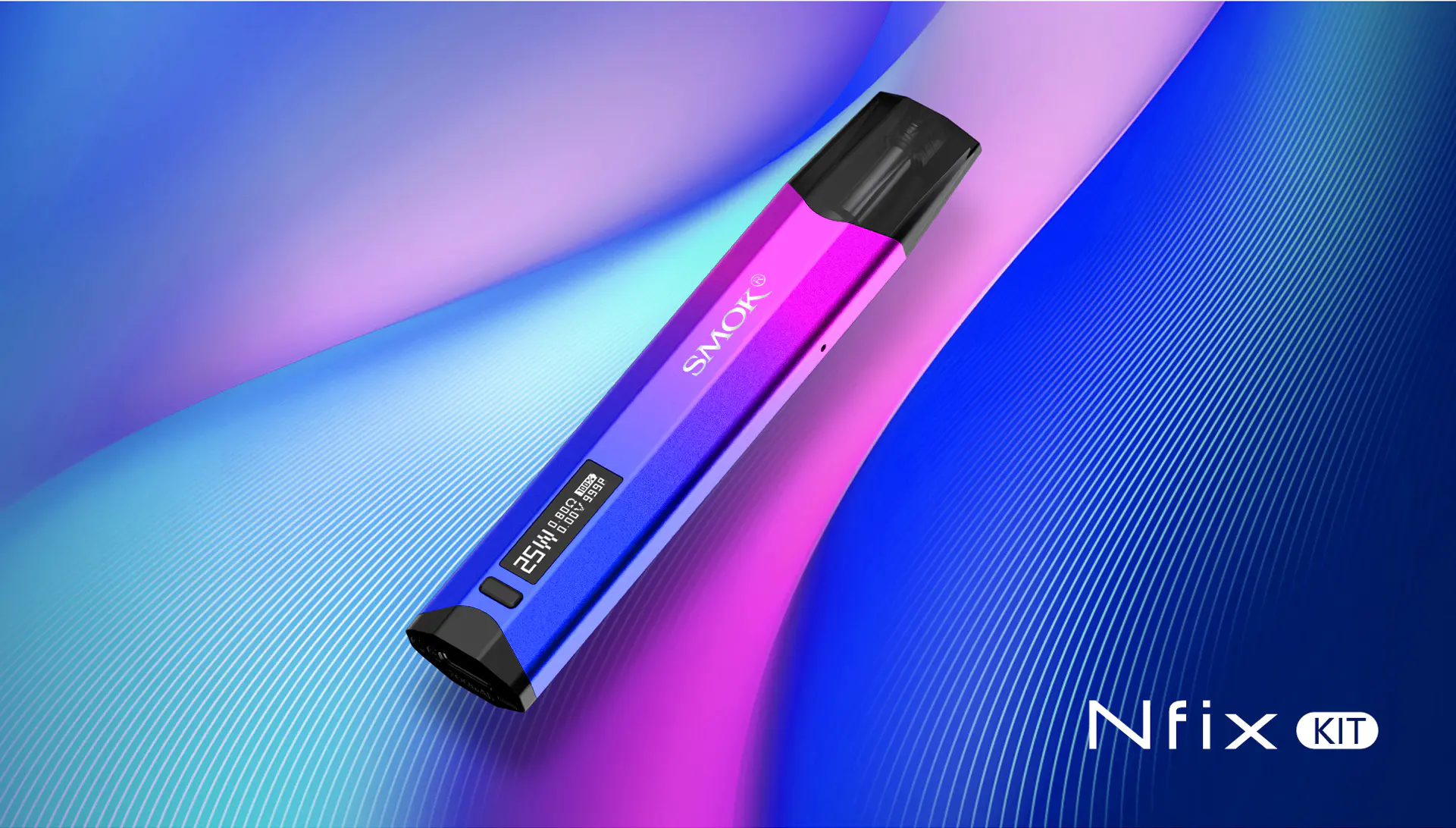 ERGONOMIC DESIGN. CLASSY STYLE
It is just 13mm thin and weighs only 32g, comfortable to take anywhere.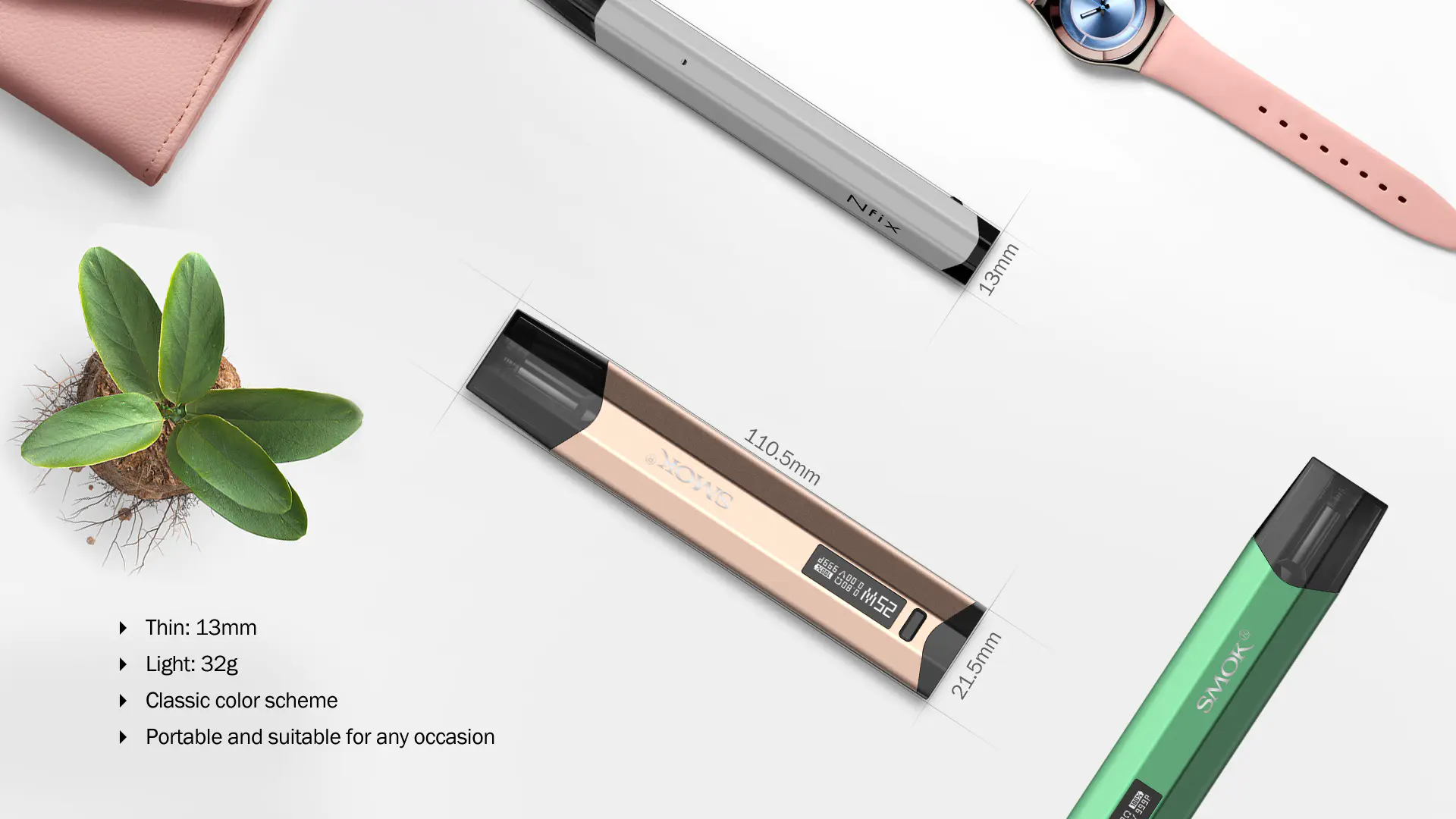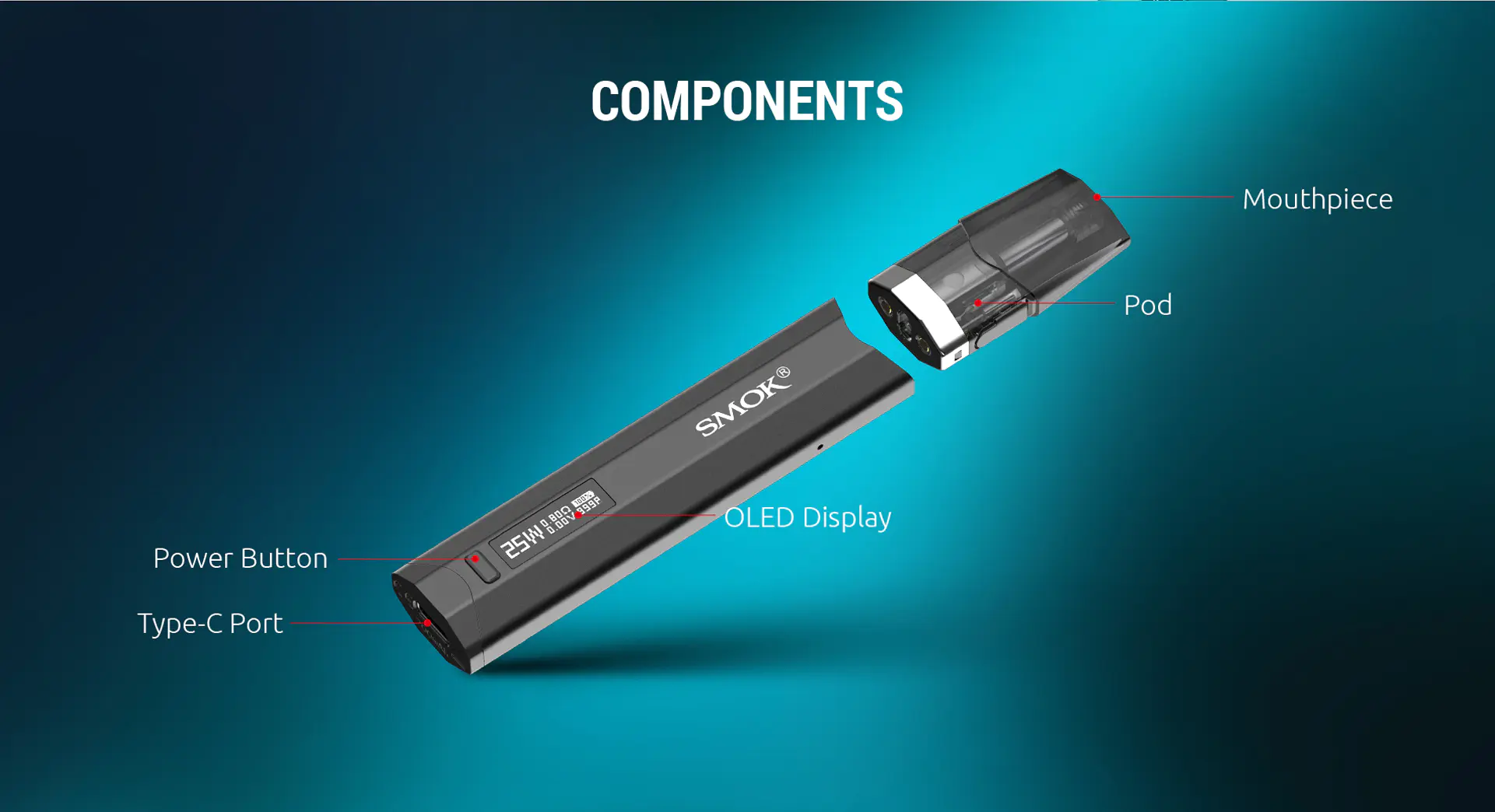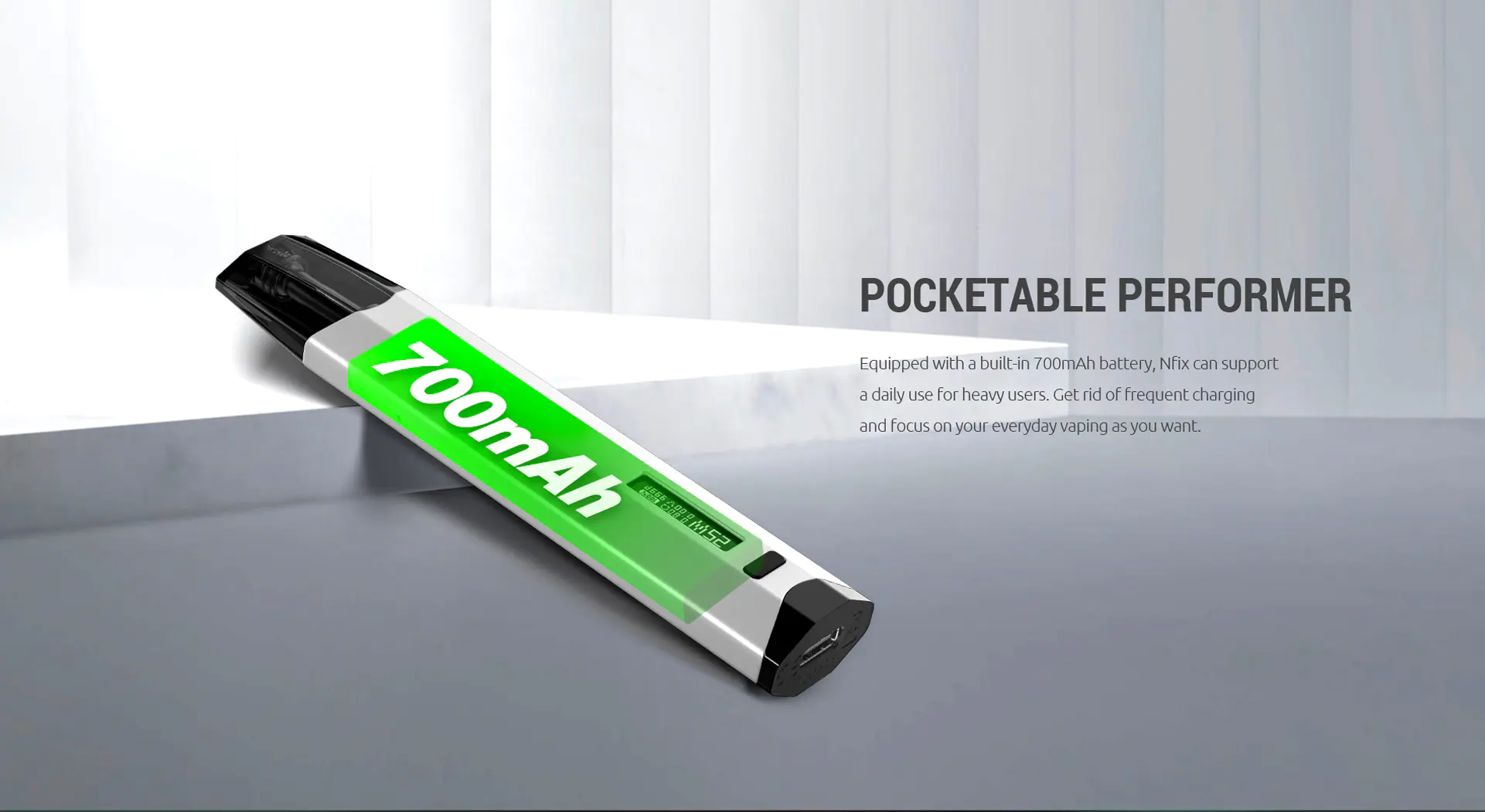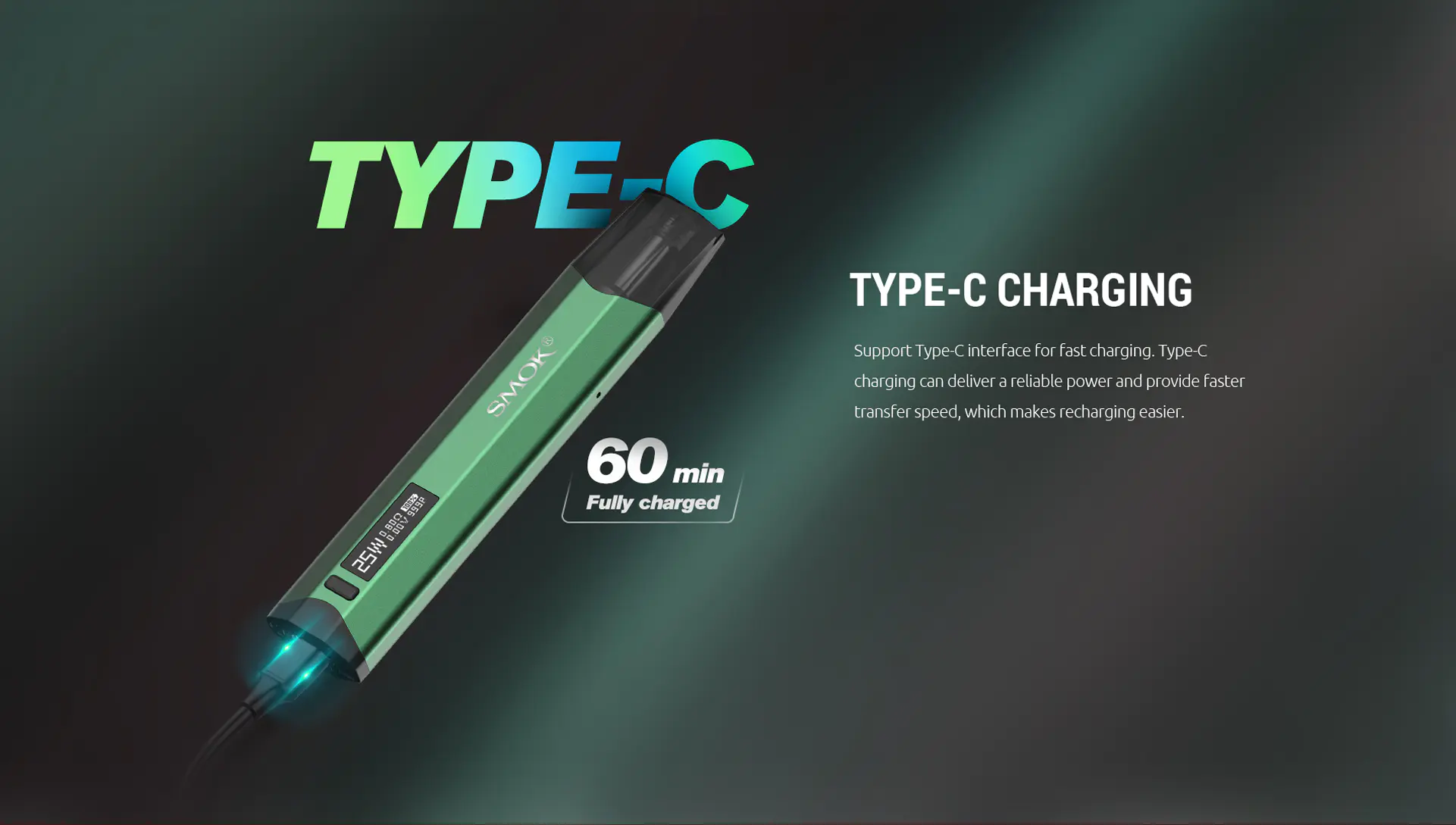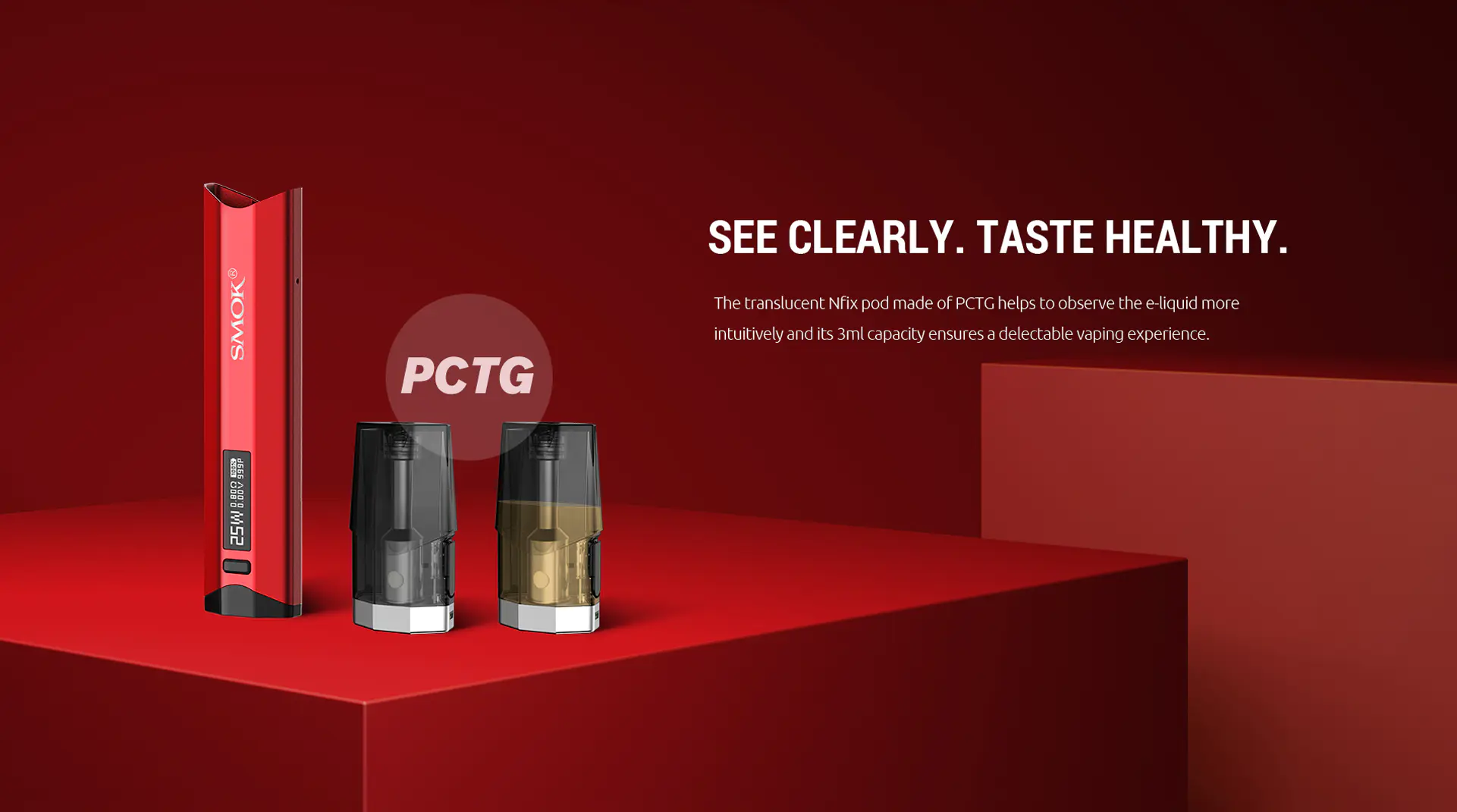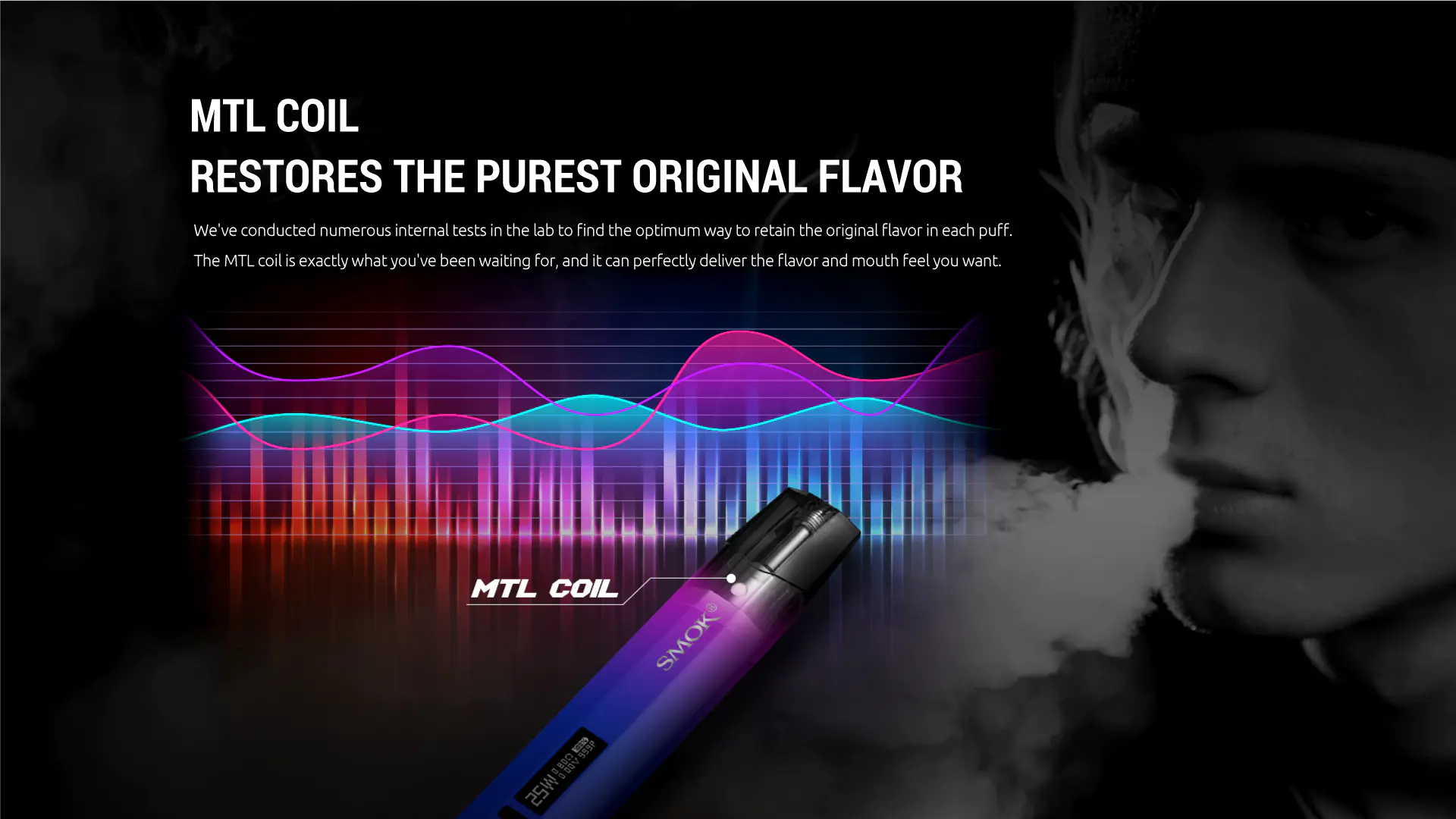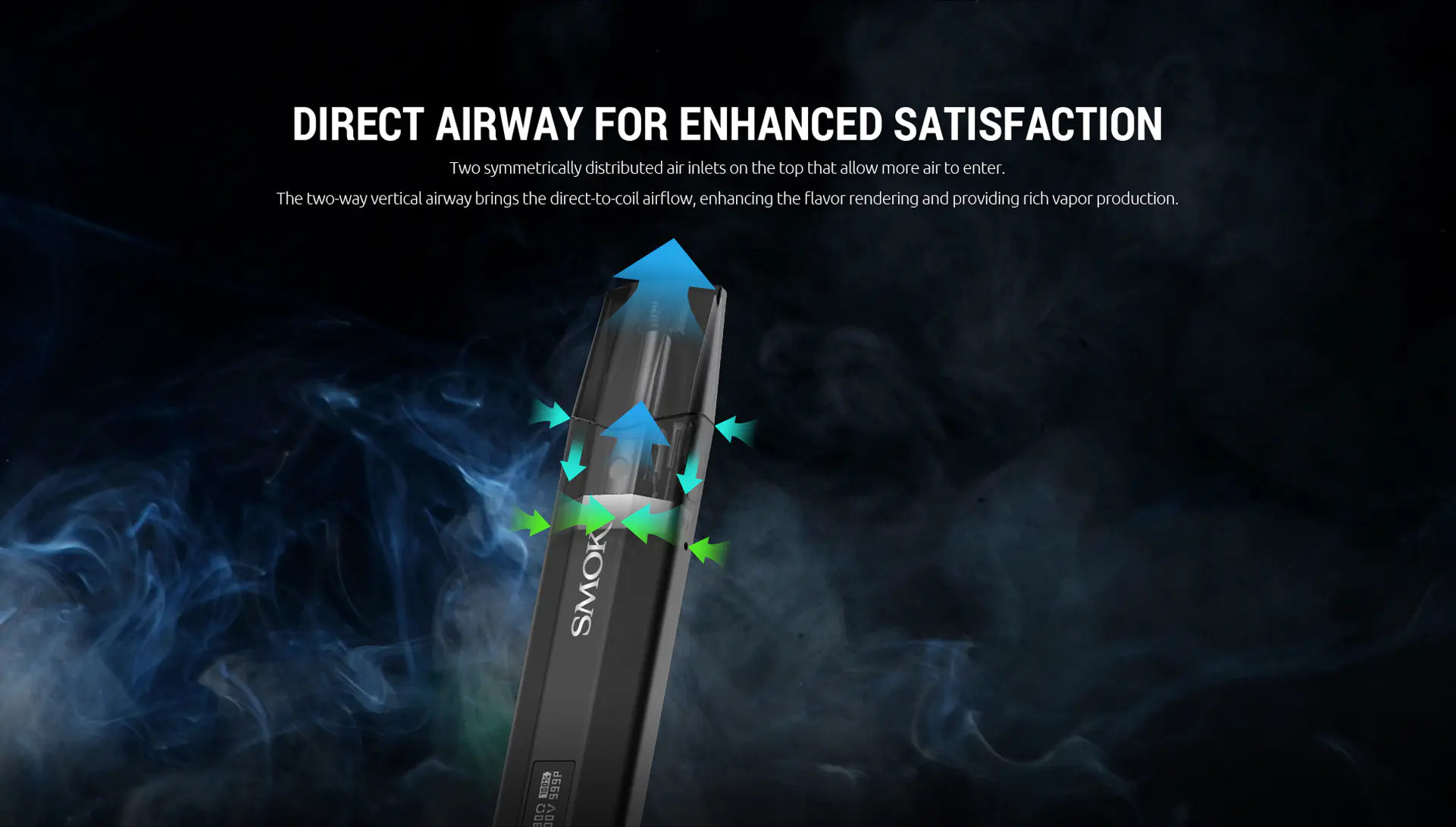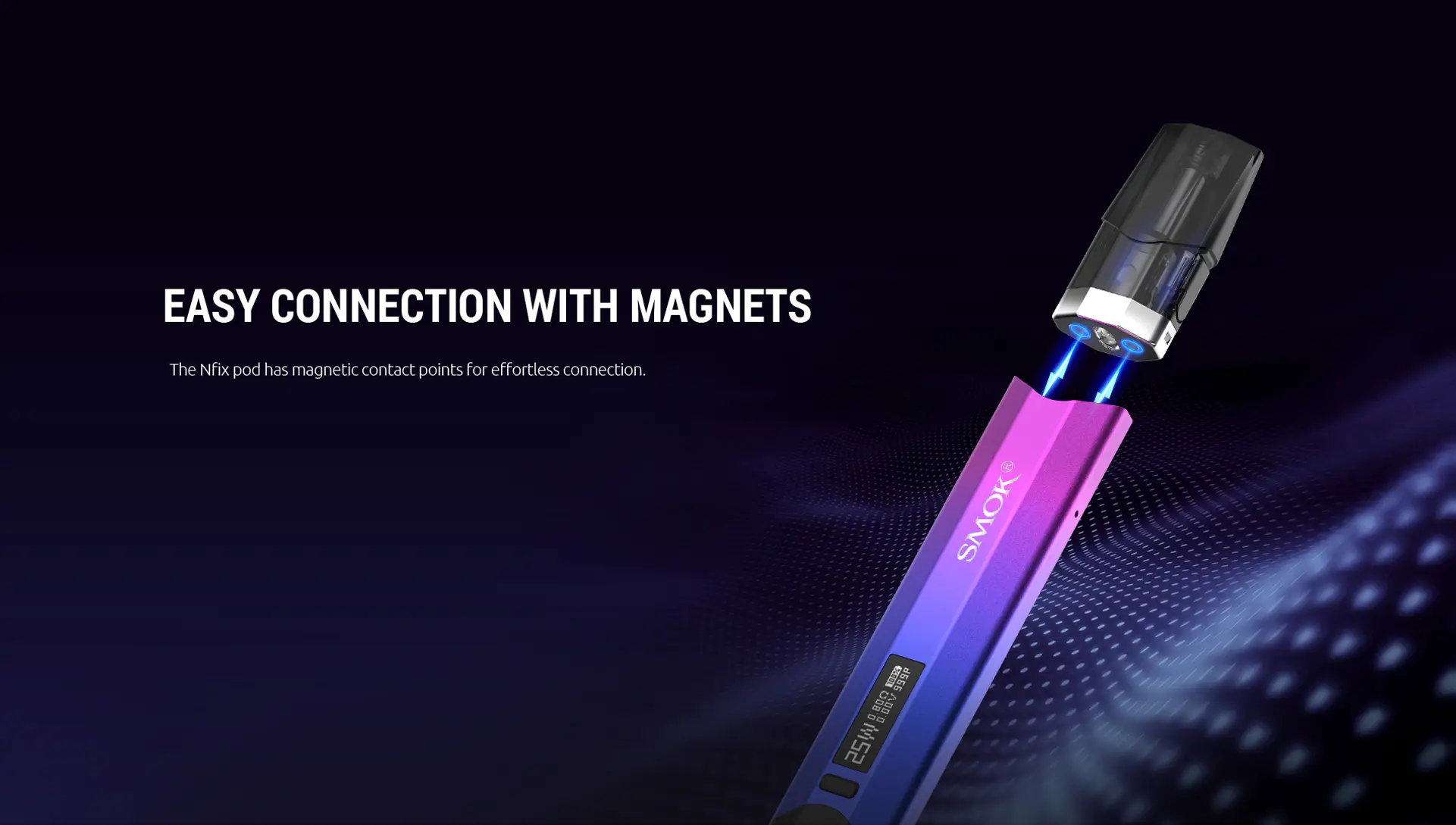 INTELLIGENT DETECTION
Smart detection helps to better understand the device status.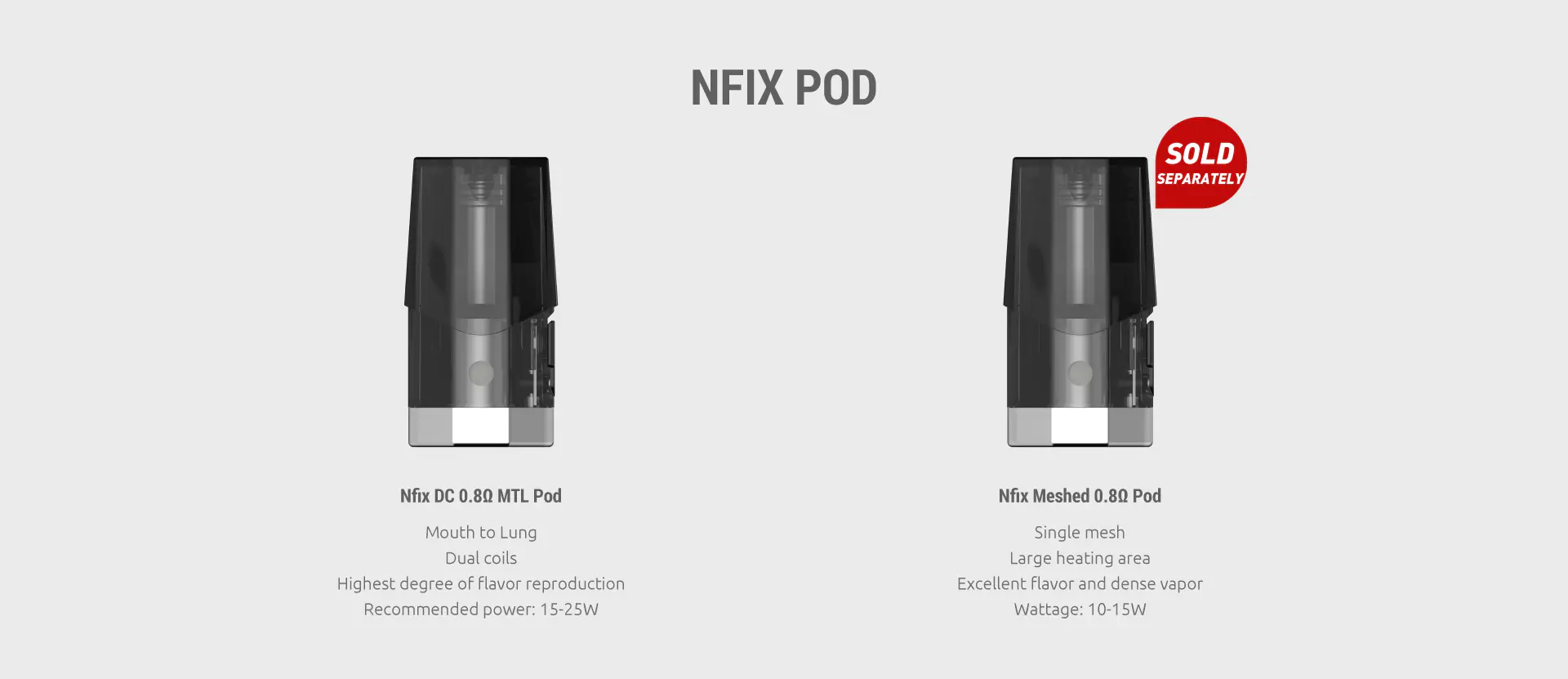 SIMPLE & SAFE REFILLING
Do not vape immediately after full filling the pod, and let the device stand for 2-3 minutes to get its cotton completely saturated.