SMOK - MAG POD KIT ( MATTE BLUE )
Dhs. 95.24 Dhs. 120.00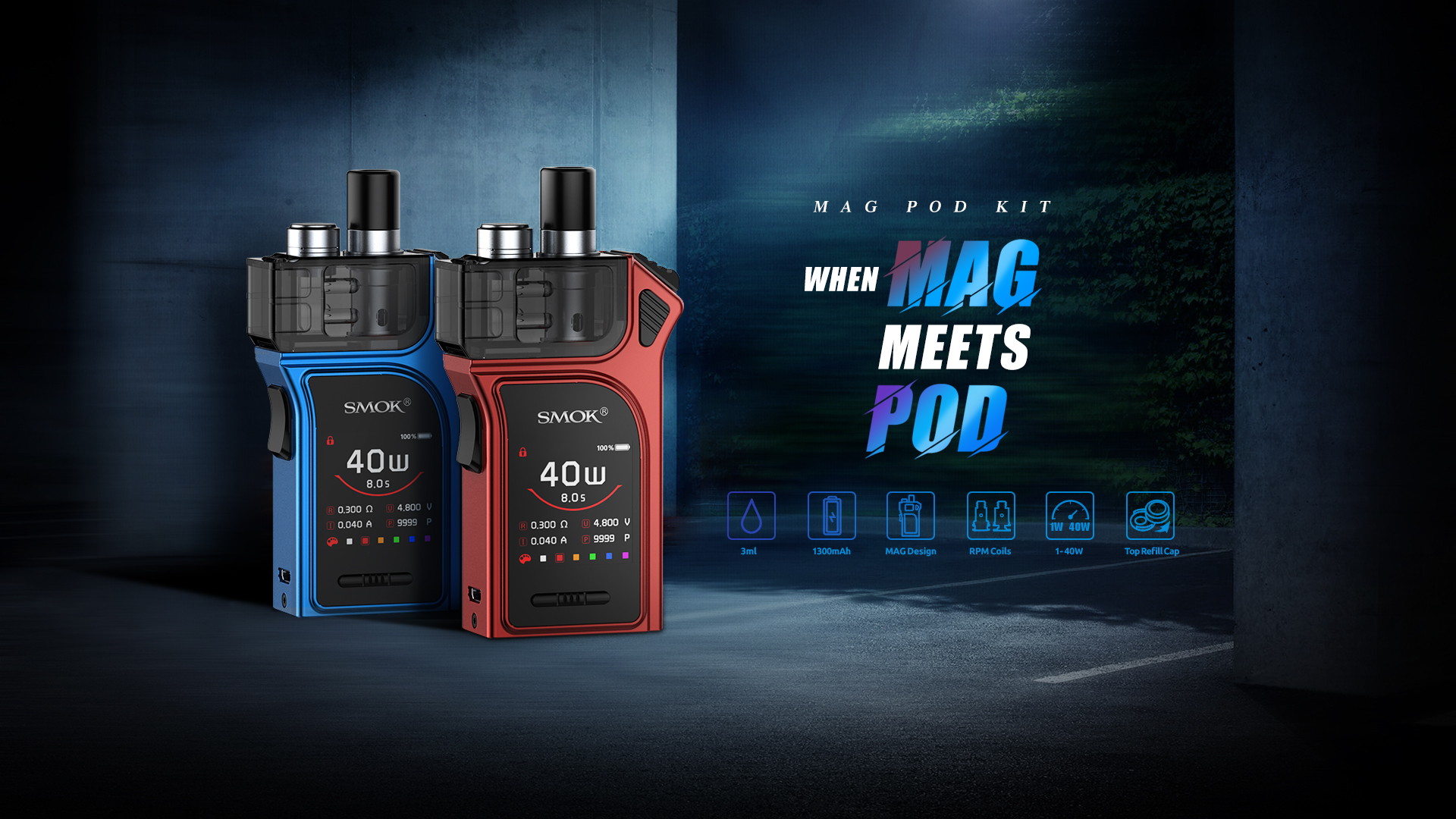 The magic combo of Mag and Pod Mod that brings more experiences you want. From its elegant facade to its classic MAG DNA,
the MAG POD selects the best traits of the MAG series and refines it into this superb pod mod. It is equipped with a built-in
1300mAh battery and comes standard with two RPM coils offering the best flavor and excellent vapor production. With the
ingenious childproof top refill cap adopted in the top-filling system, MAG POD simplifies the filling process and ensures a safe,
long-lasting daily vaping. Innovation keeps changing the vaping experience!
5 COLORS AVAILABLE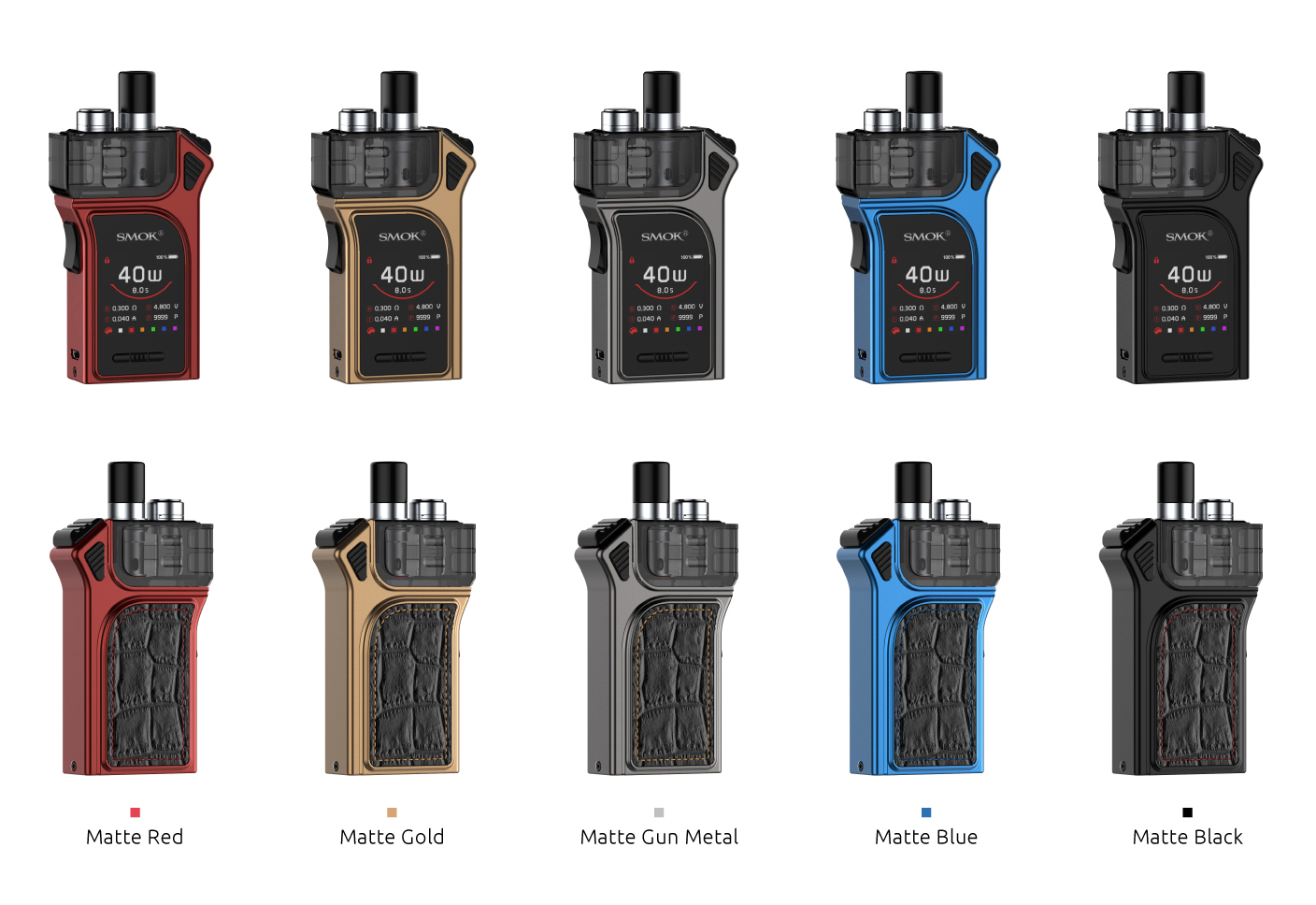 THE KIT INCLUDES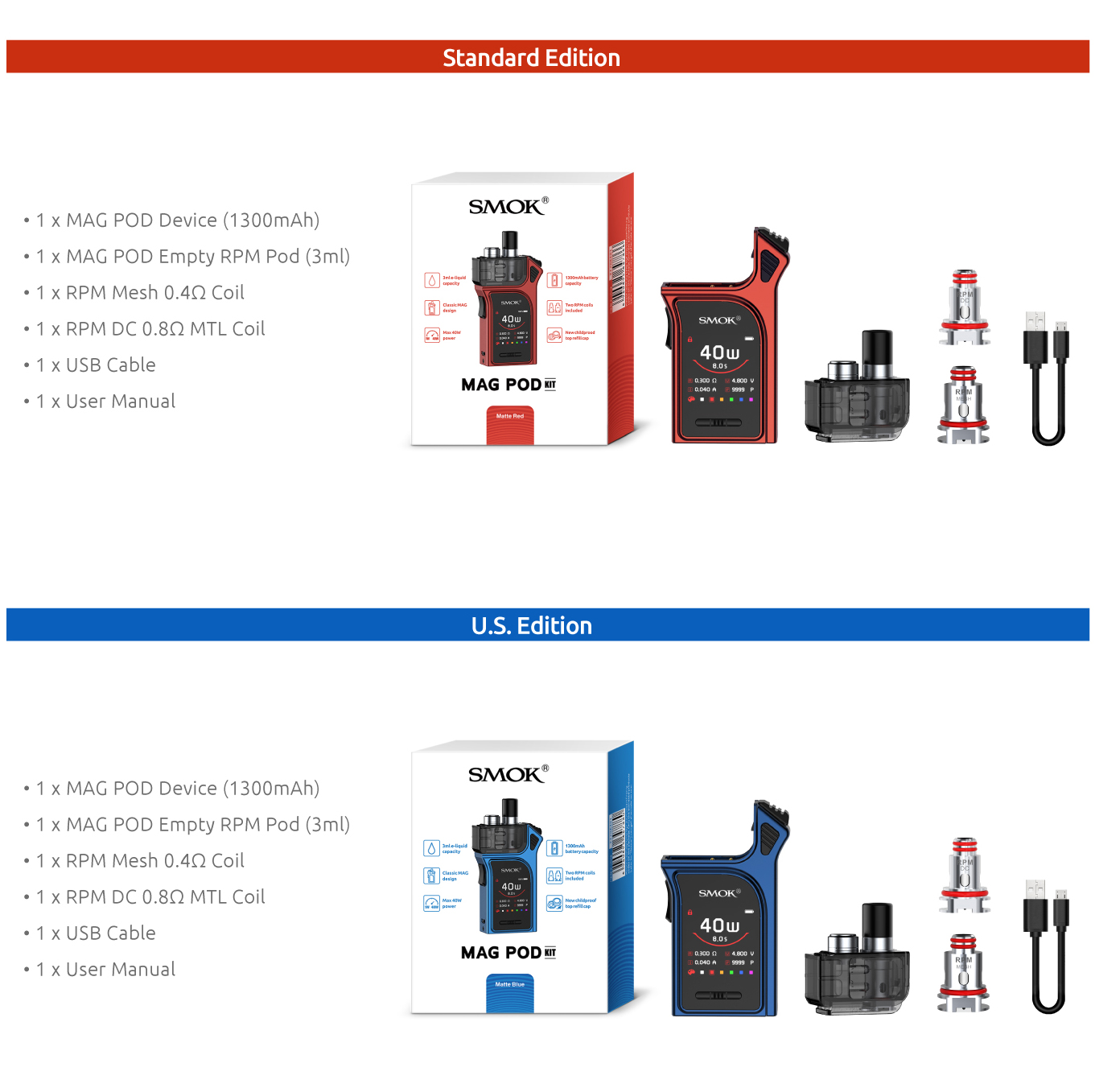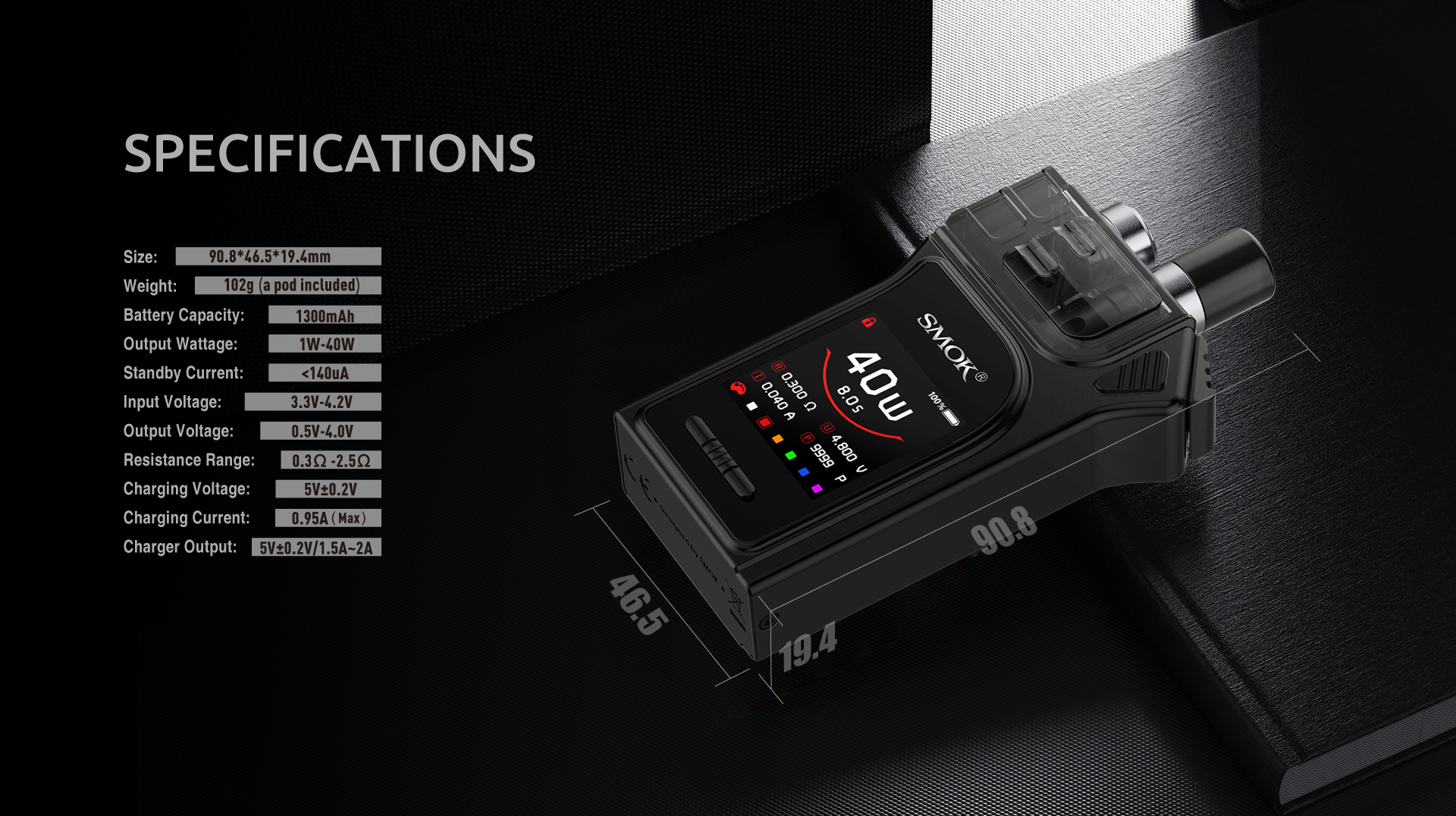 SEIZE THE POWER IN DEPTH
Paying tribute to the MAG series, MAG Pod absorbs the essence of classic MAG, making it recognizable at a glance.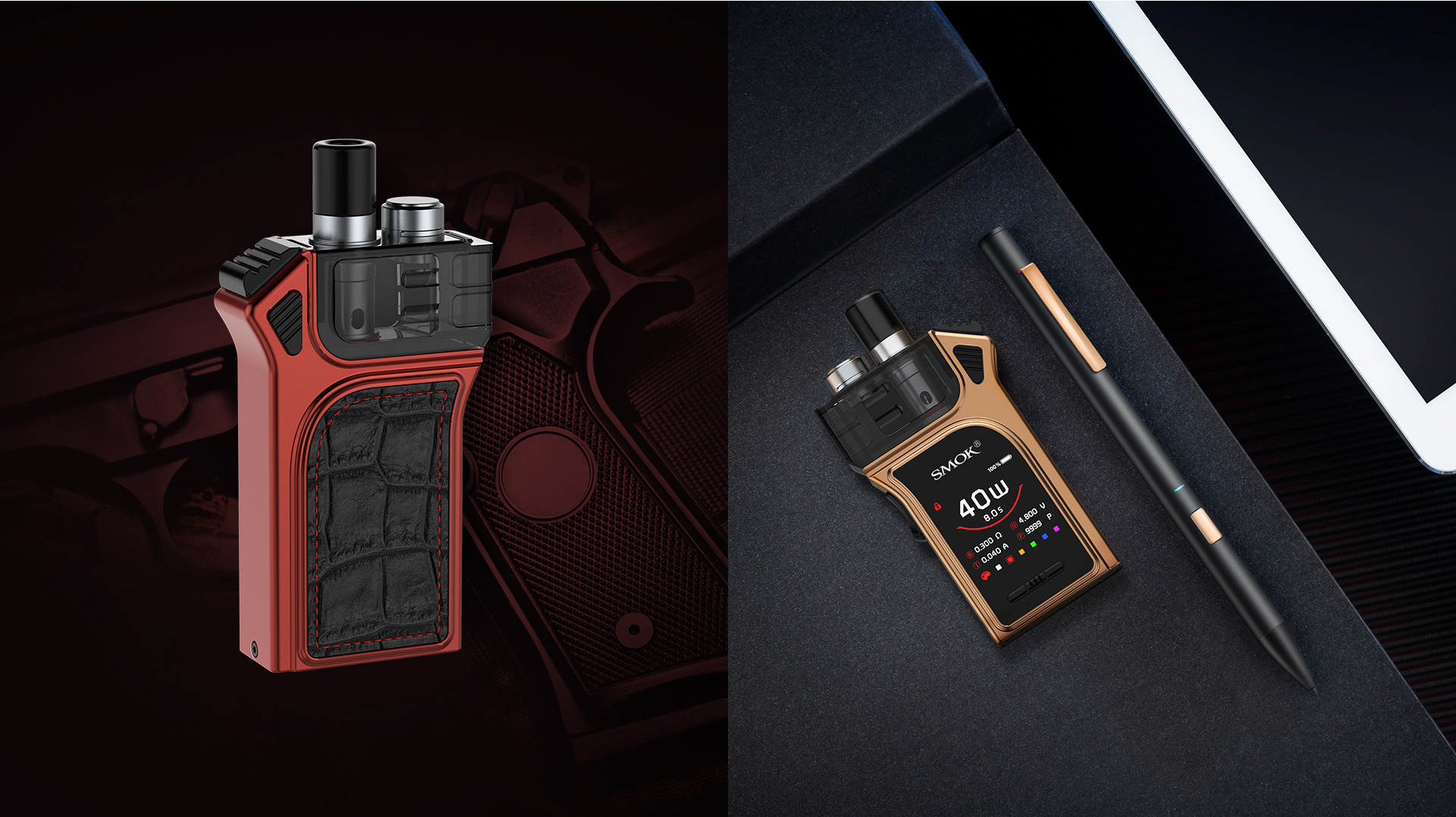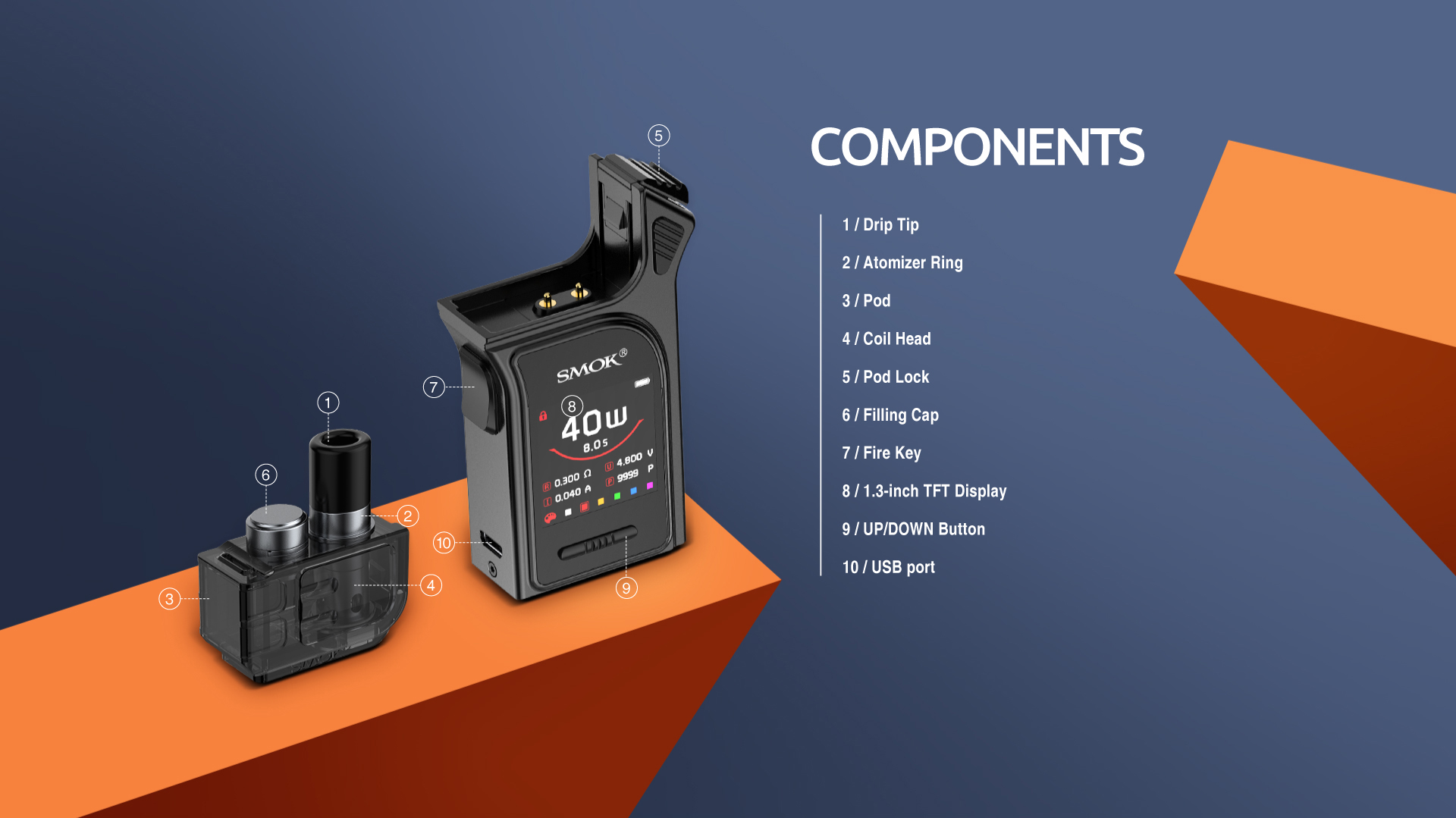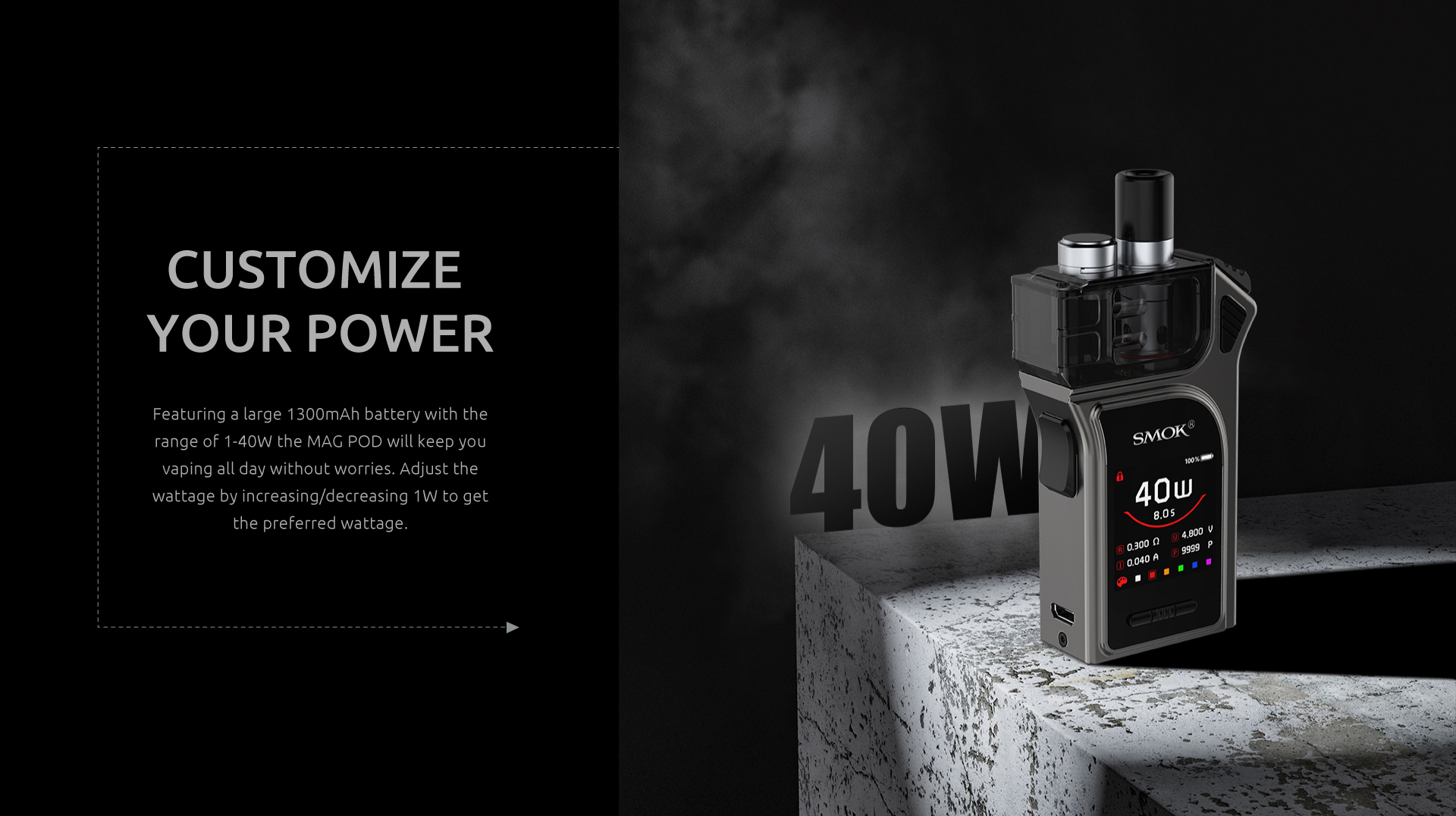 SECURE LOCK BUTTON FOR POD FIXATION
Adopt a lock button to fifix the pod for the sake of security. So you can easily achieve the pod detachment by pushing this lock button.
Note: When attaching the pod, you need to double check whether the pod is attached in place (proper attachment: press down the
pod with a crispy click sound), for loose attachment will cause pod to fall down.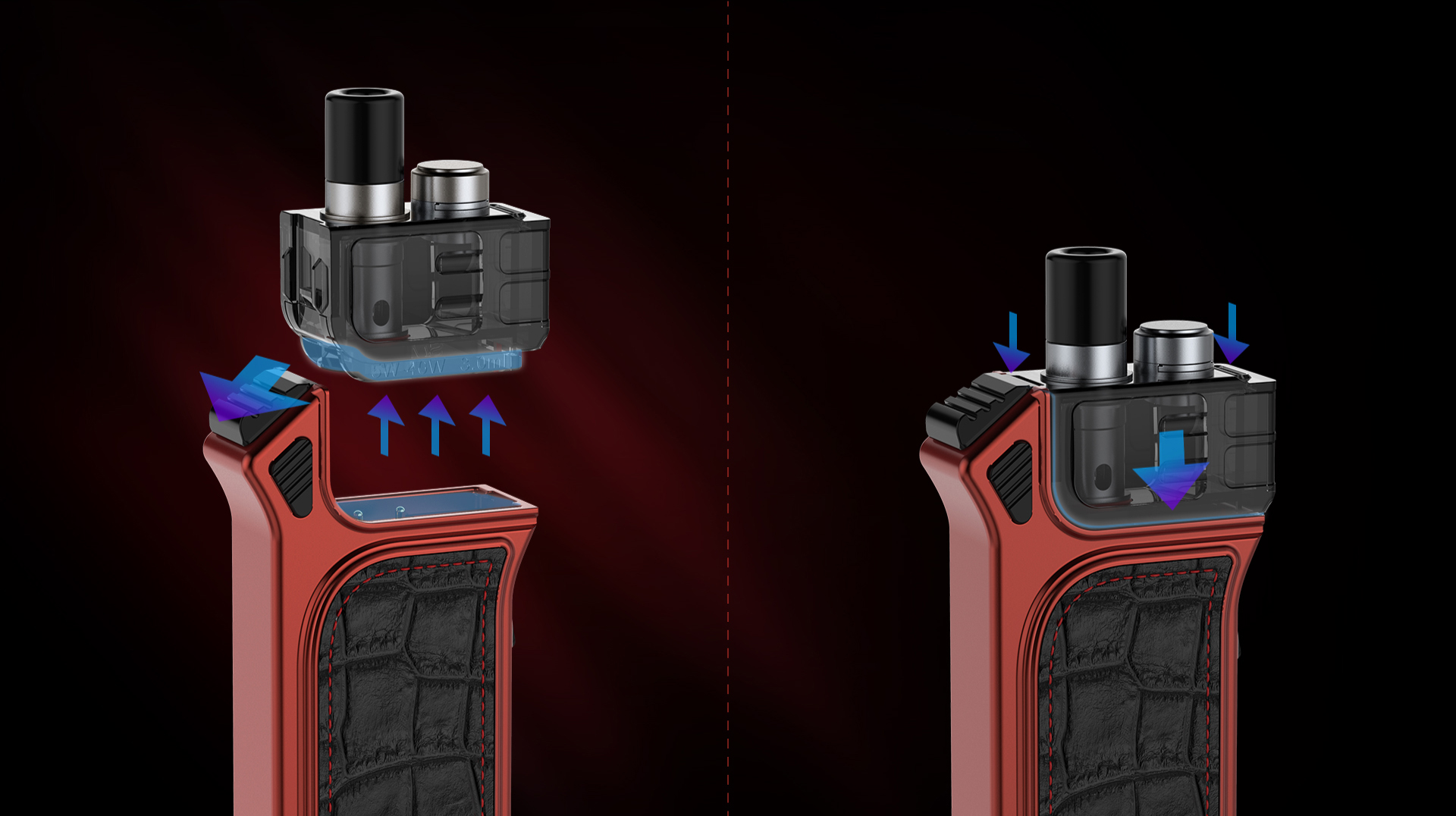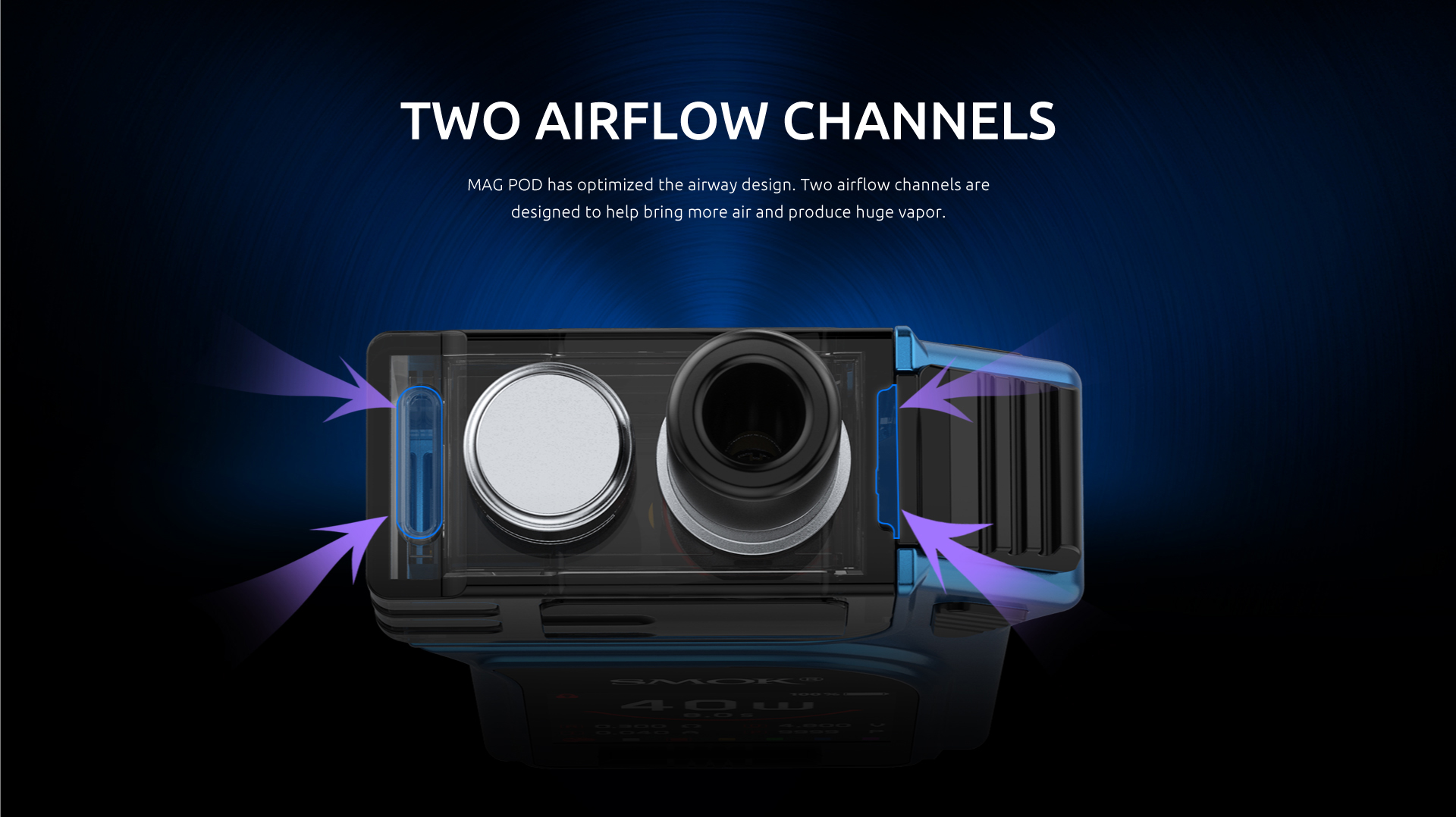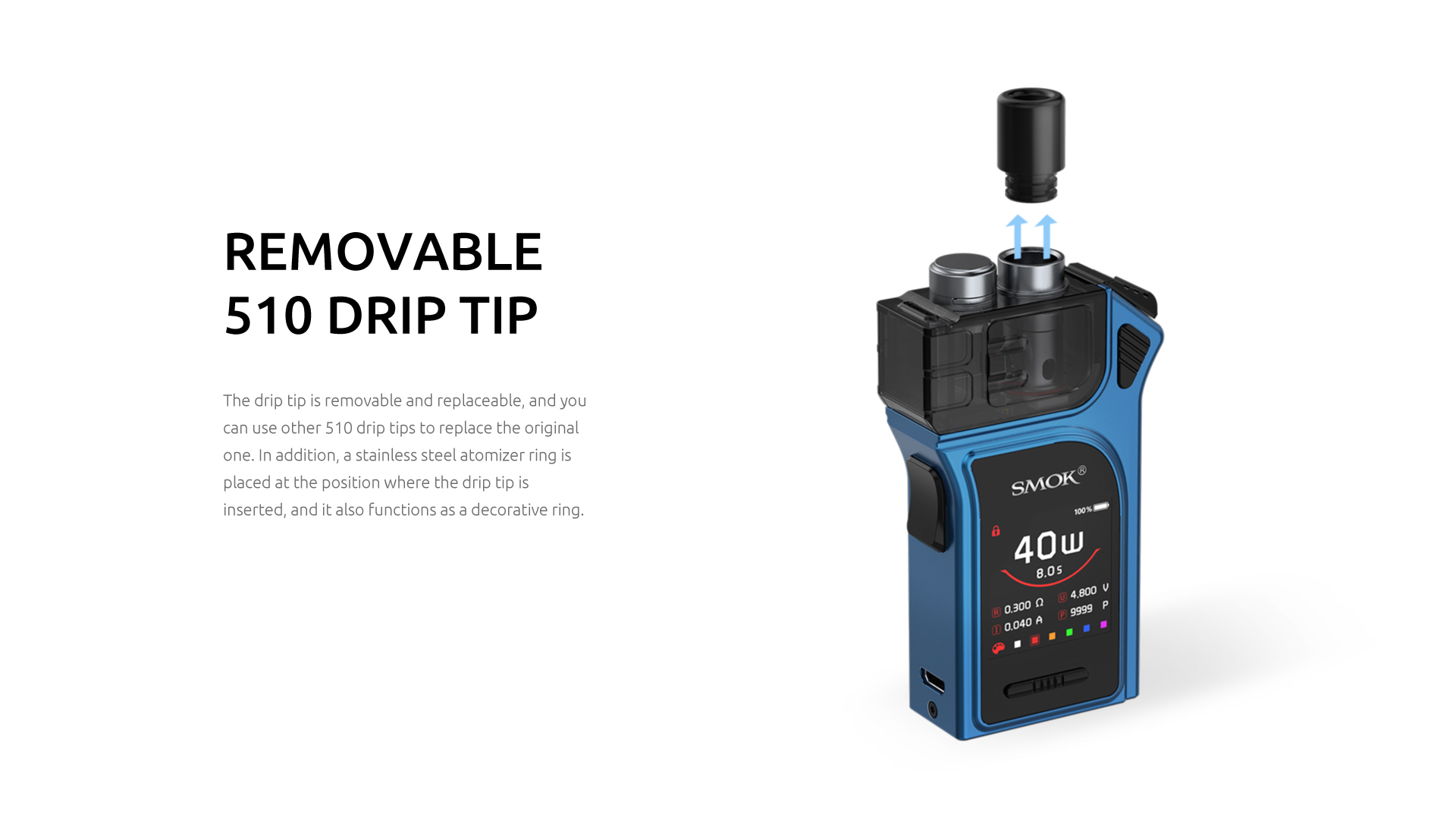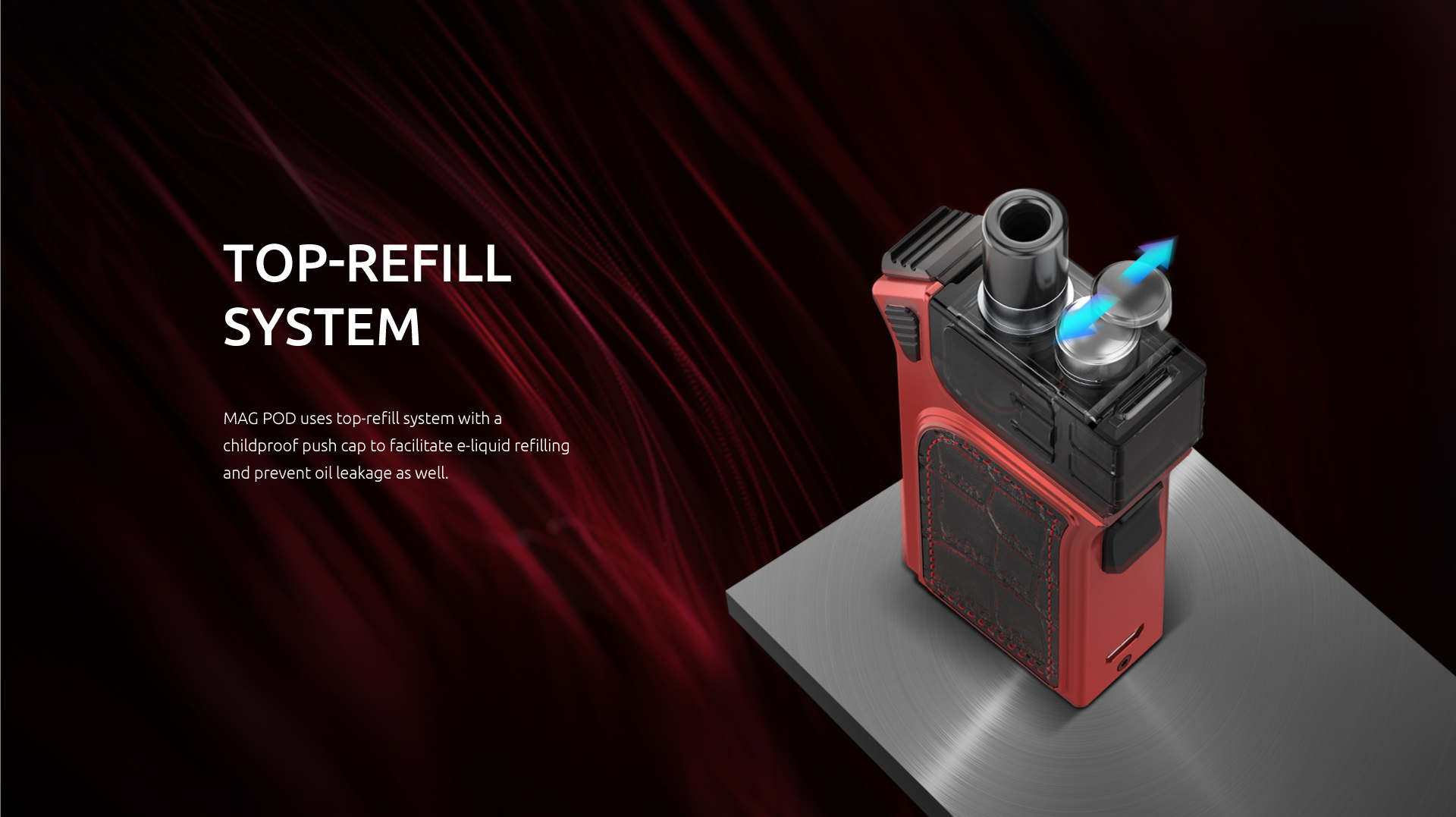 VISIBLE OIL LEVEL WINDOW
Two translucent oil level windows are designed to better view the consumption of e-liquid. Through the
visible oil level window, you can clearly see the e-liquid level.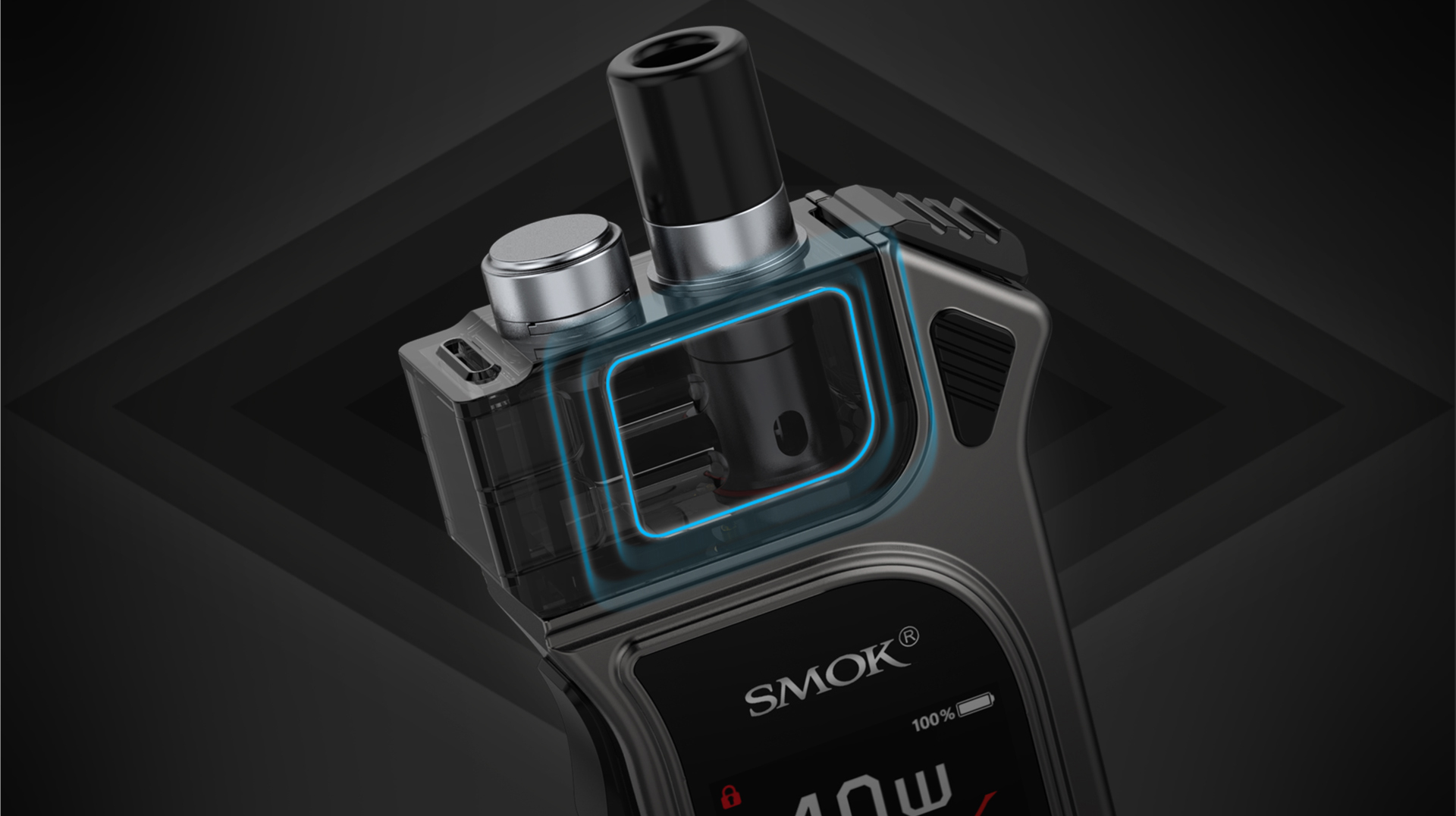 RPM COIL FAMILY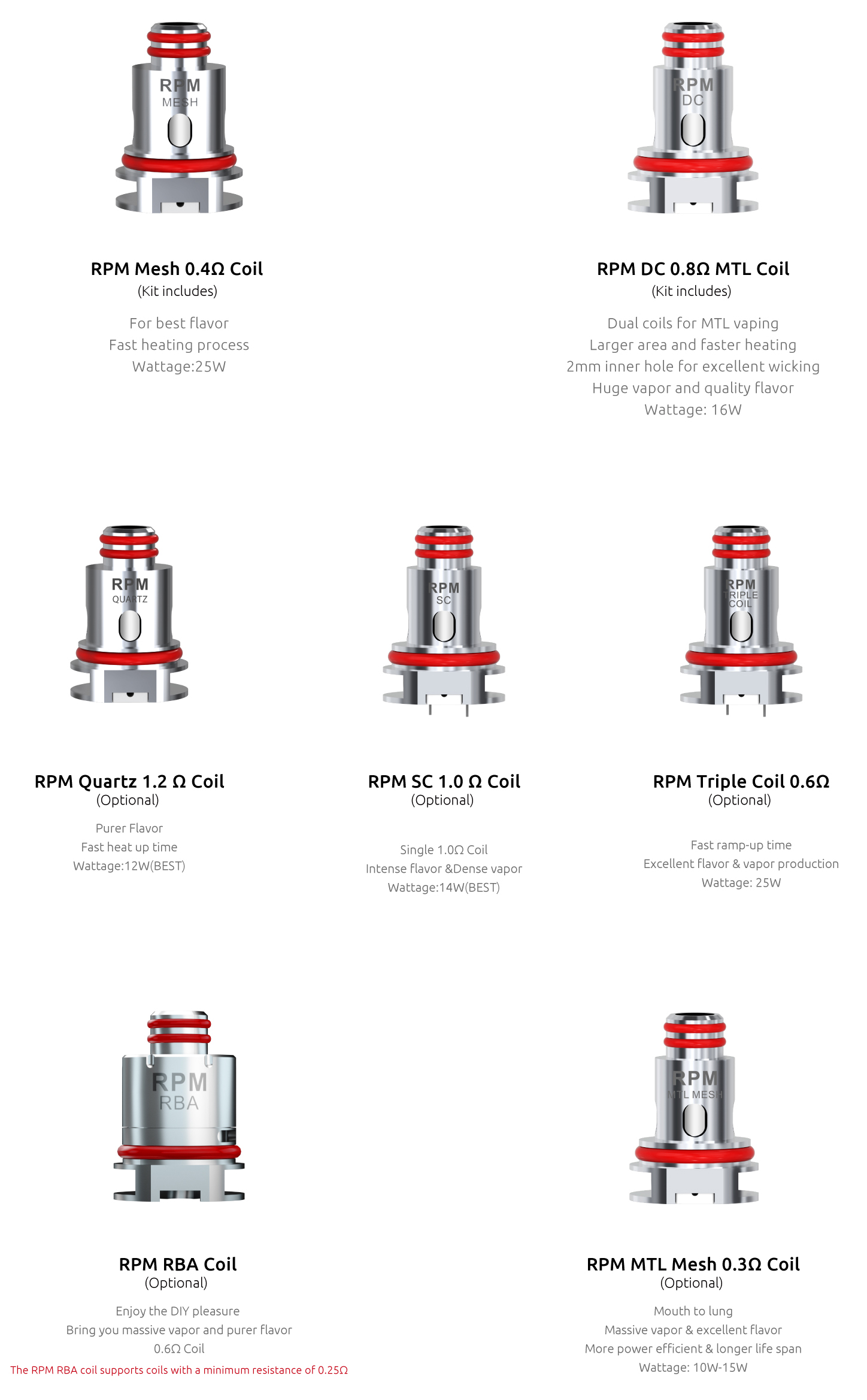 SAFETY IS ALWAYS OUR FIRST CONCERN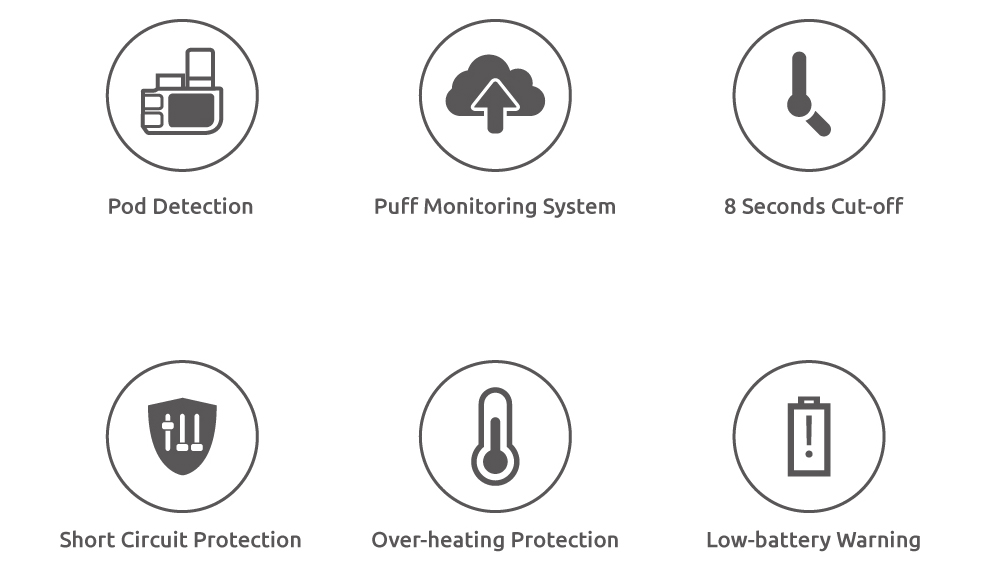 HOW TO FILL WITH E-LIQUID
Do not vape immediately after full filling the pod, and let the device stand for 2-3 minutes to get its cotton completely saturated.