SMOK - X-PRIV KIT
Dhs. 238.10 Dhs. 250.00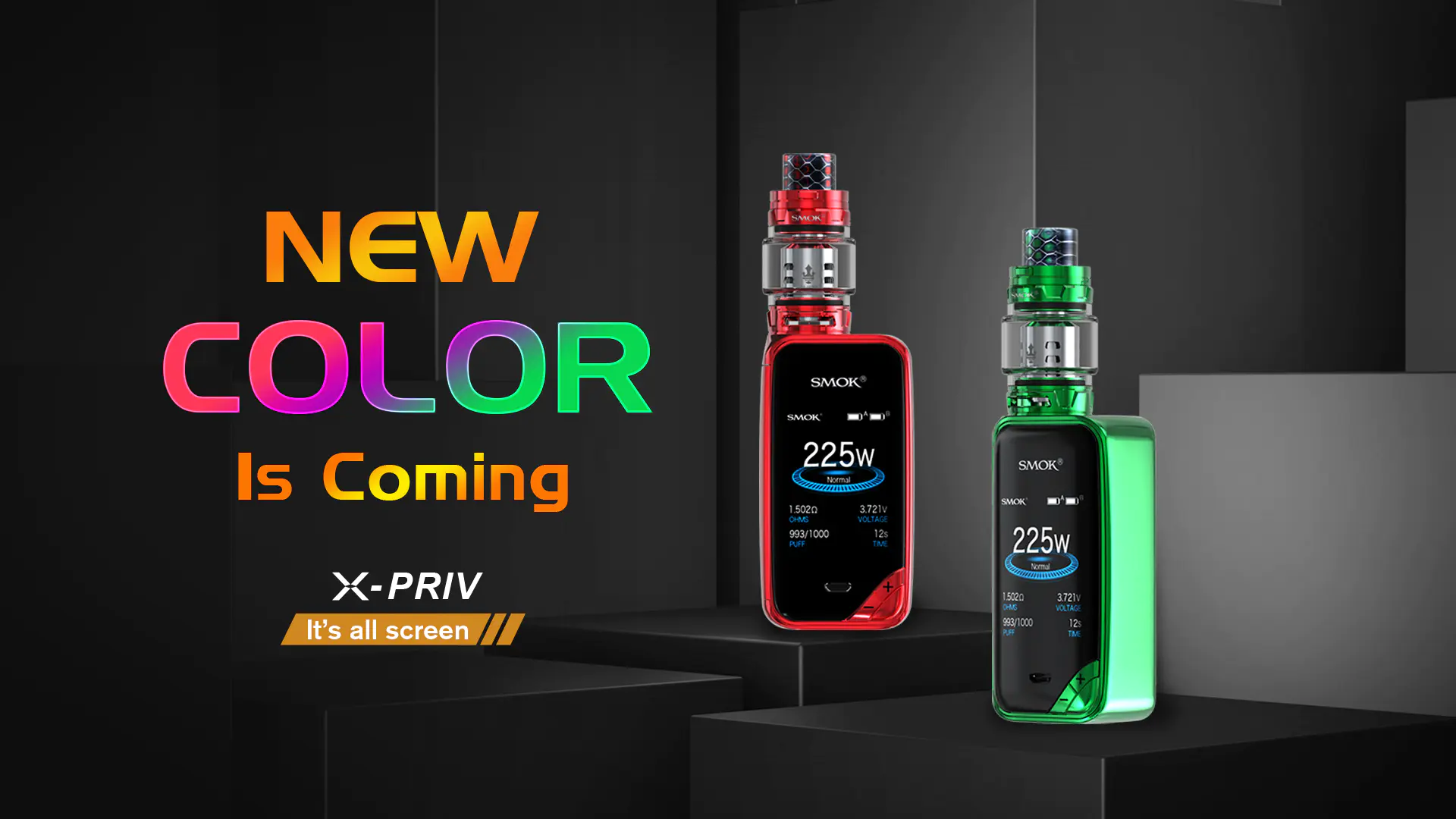 X-Priv, a perfect combination of power and beauty.
It is covered with glassy material at front, which can offer you a deluxe appearance and a high-definition screen.
It employs newly designed UI, more simple and intuitive than other products. And its output power can up to 225W, which can
meet different demands of vapor chasers. The fire key of X-Priv is creatively designed on the left side, much easier to operate than
before. Moreover, it uses TFV12 Prince tank, with powerful V12 Prince cores you can fully enjoy the massive vapor. 
Powerful function, fancy appearance, X-Priv is here to conquer you! Innovation keeps changing the vaping experience!
9 COLORS AVAILABLE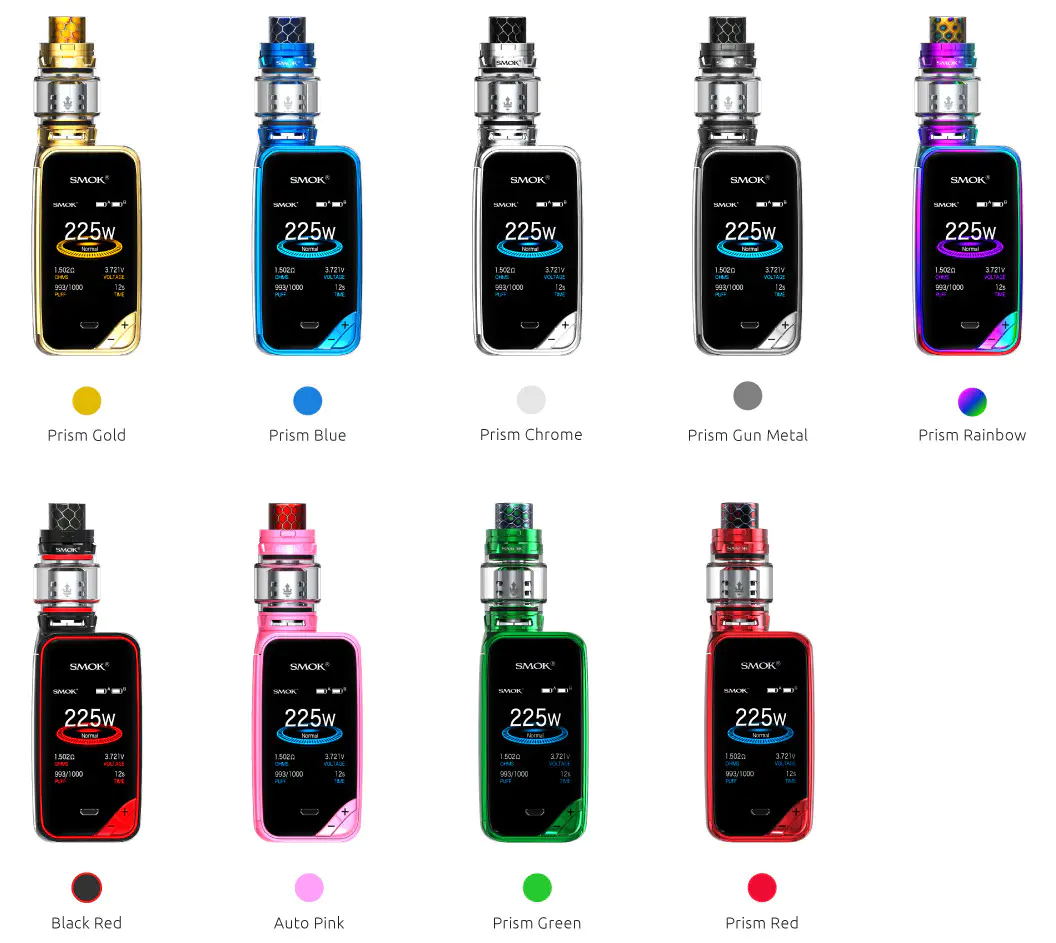 THE KIT INCLUDES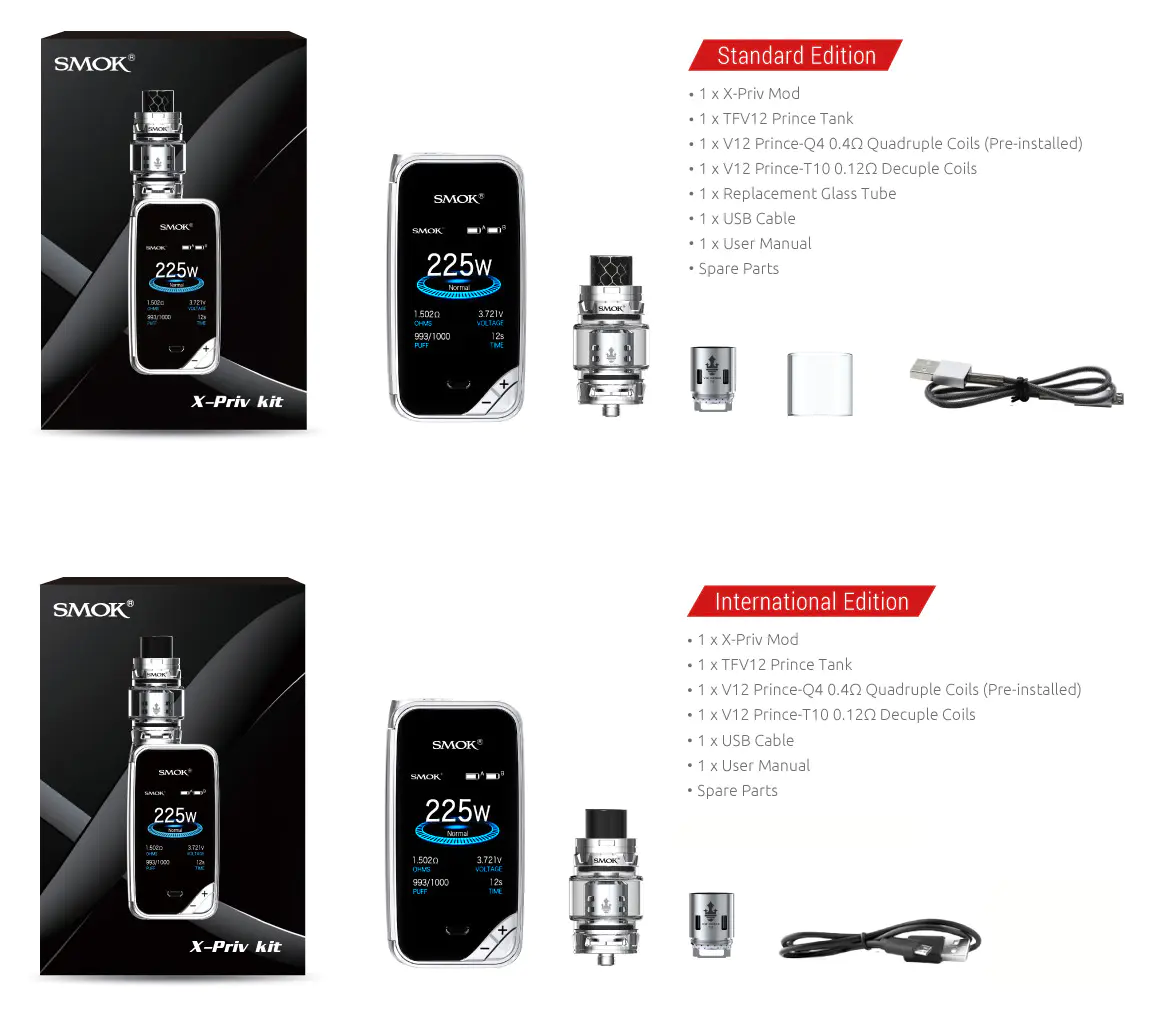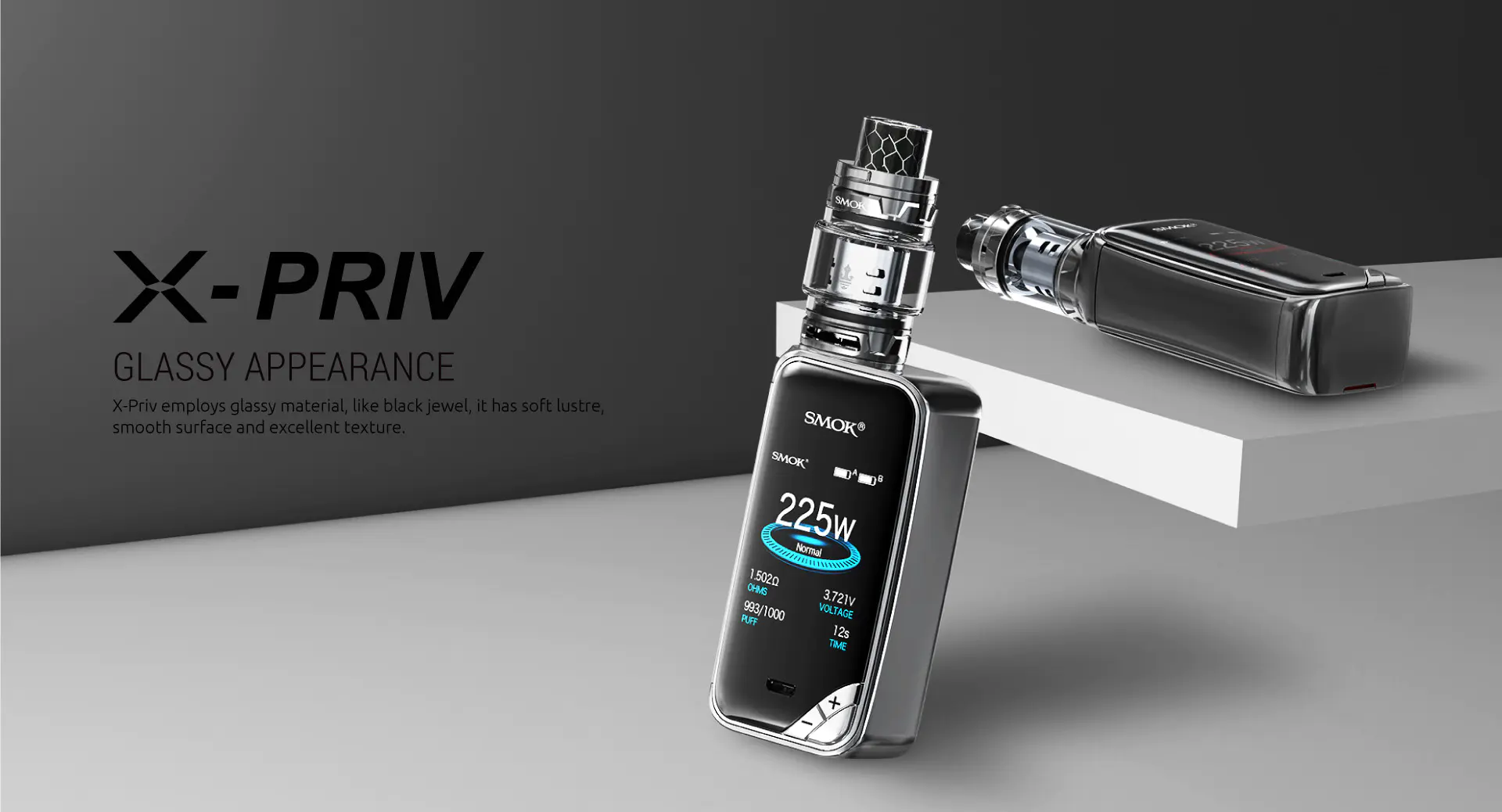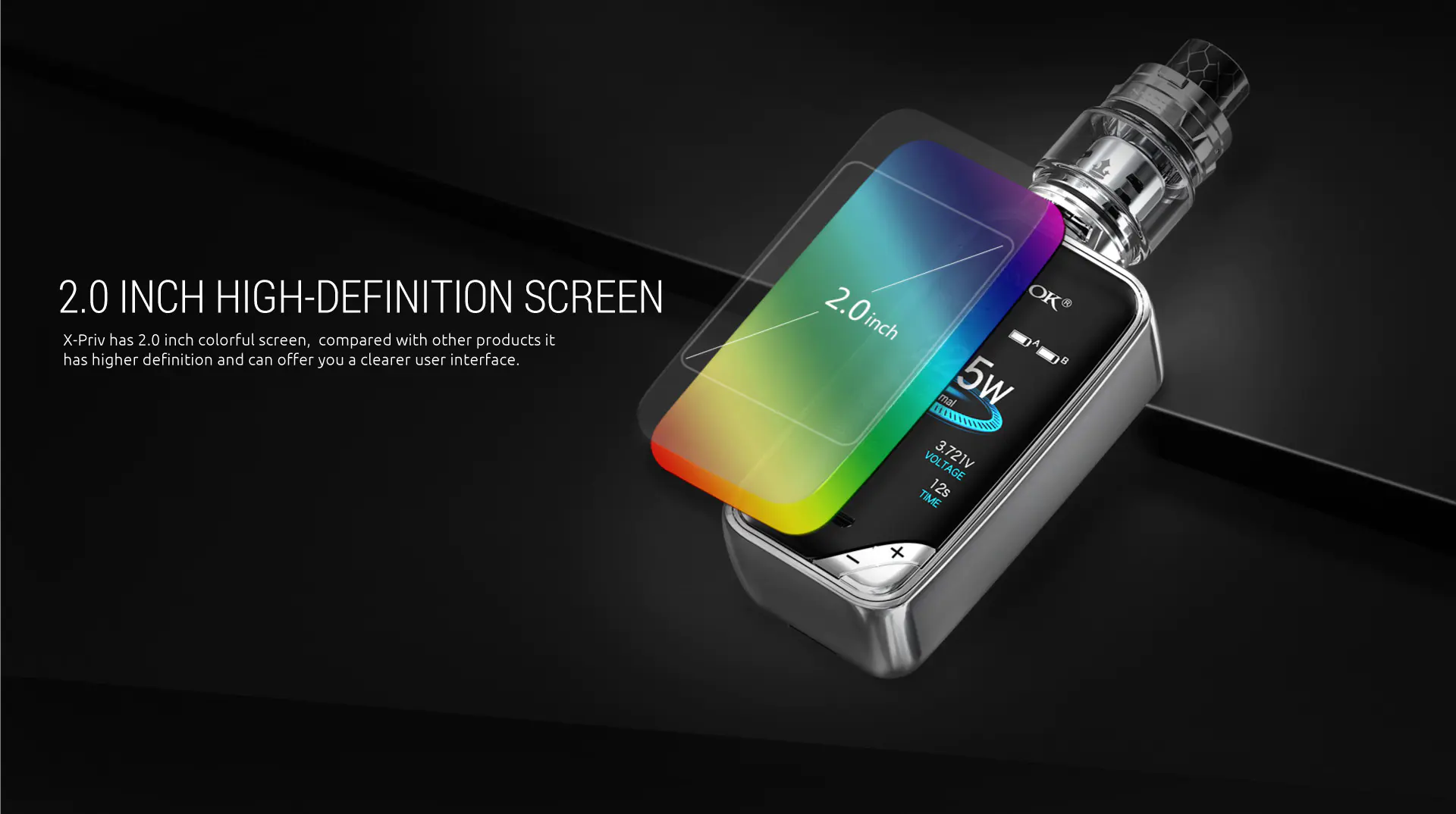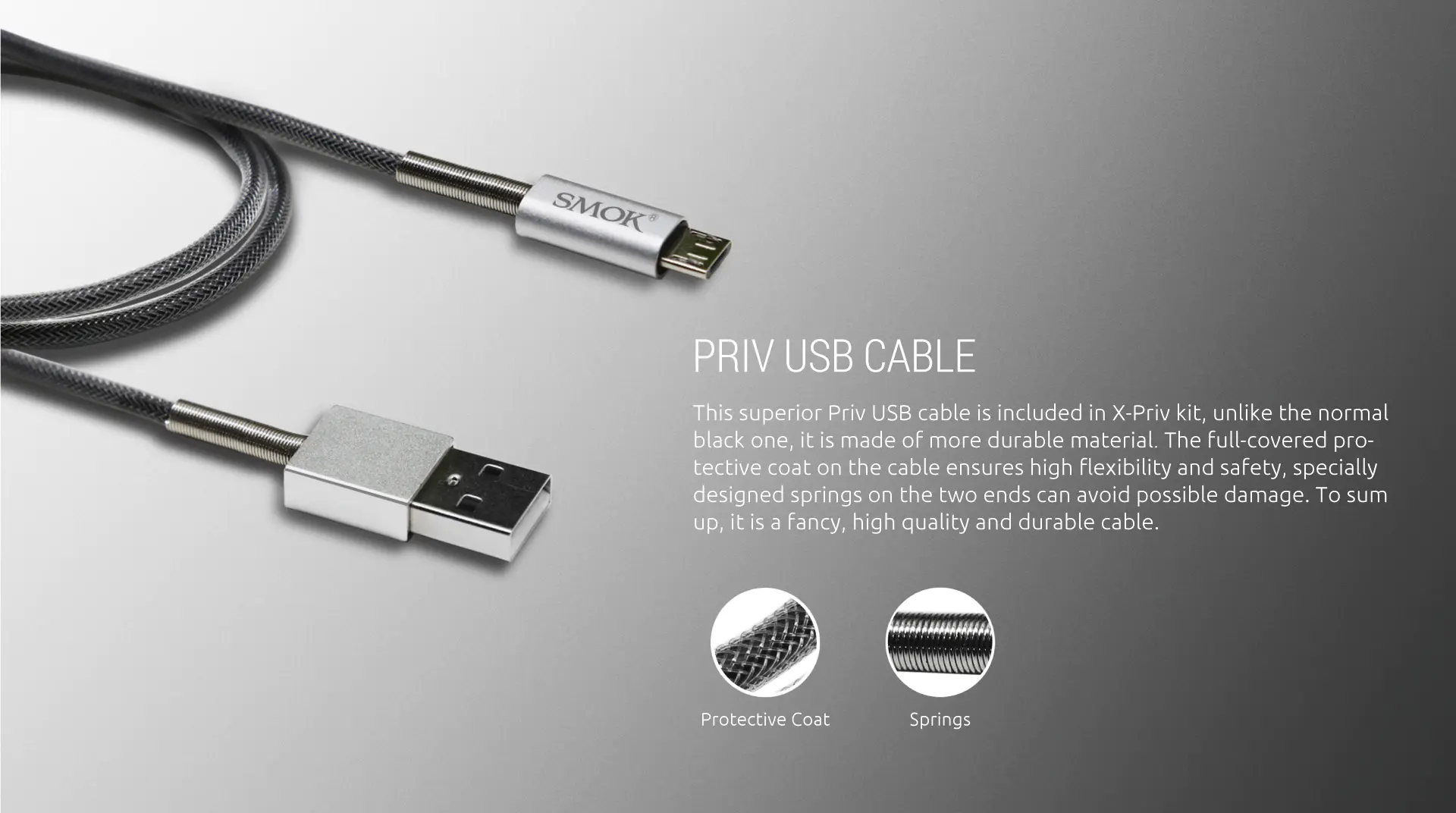 SPECIFICATIONS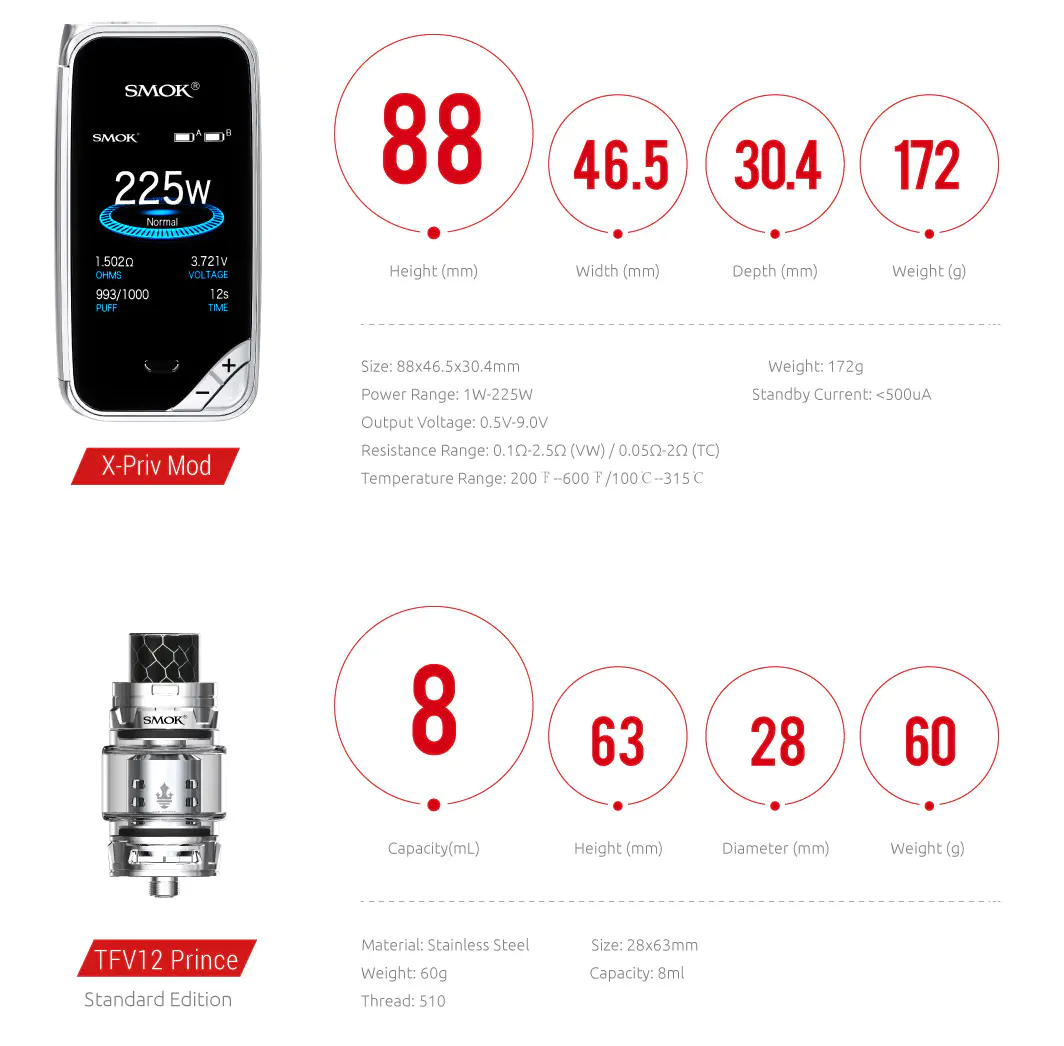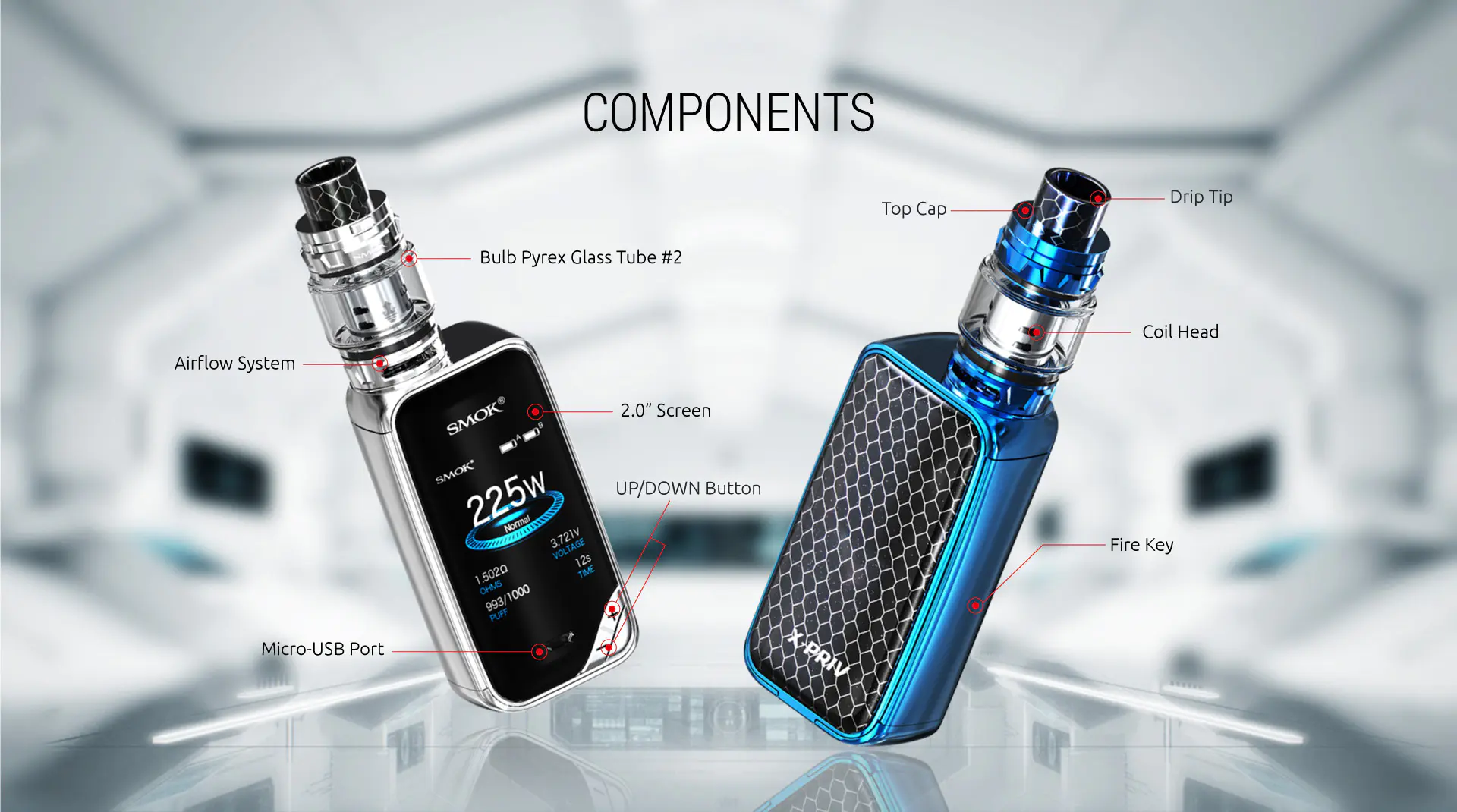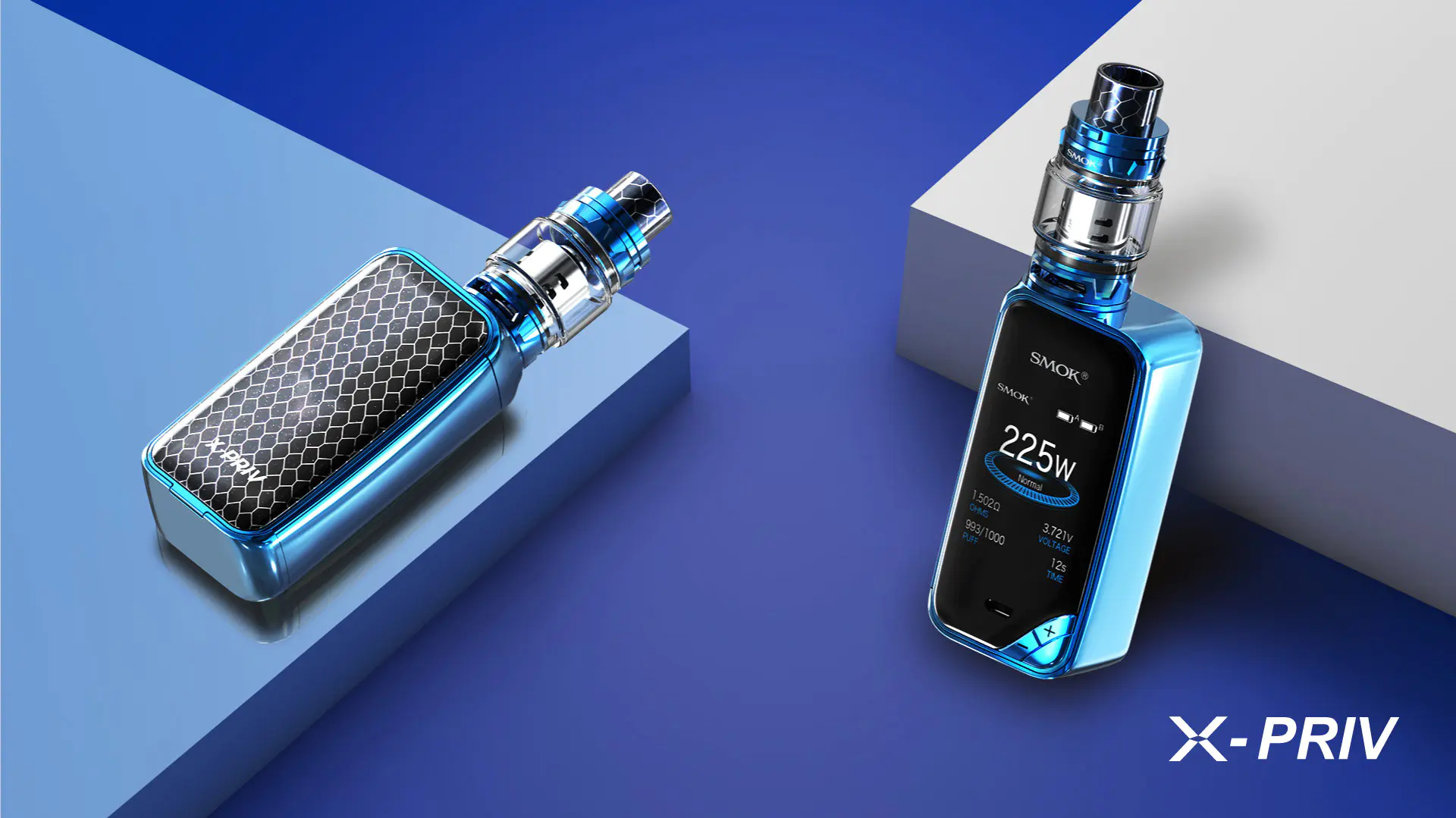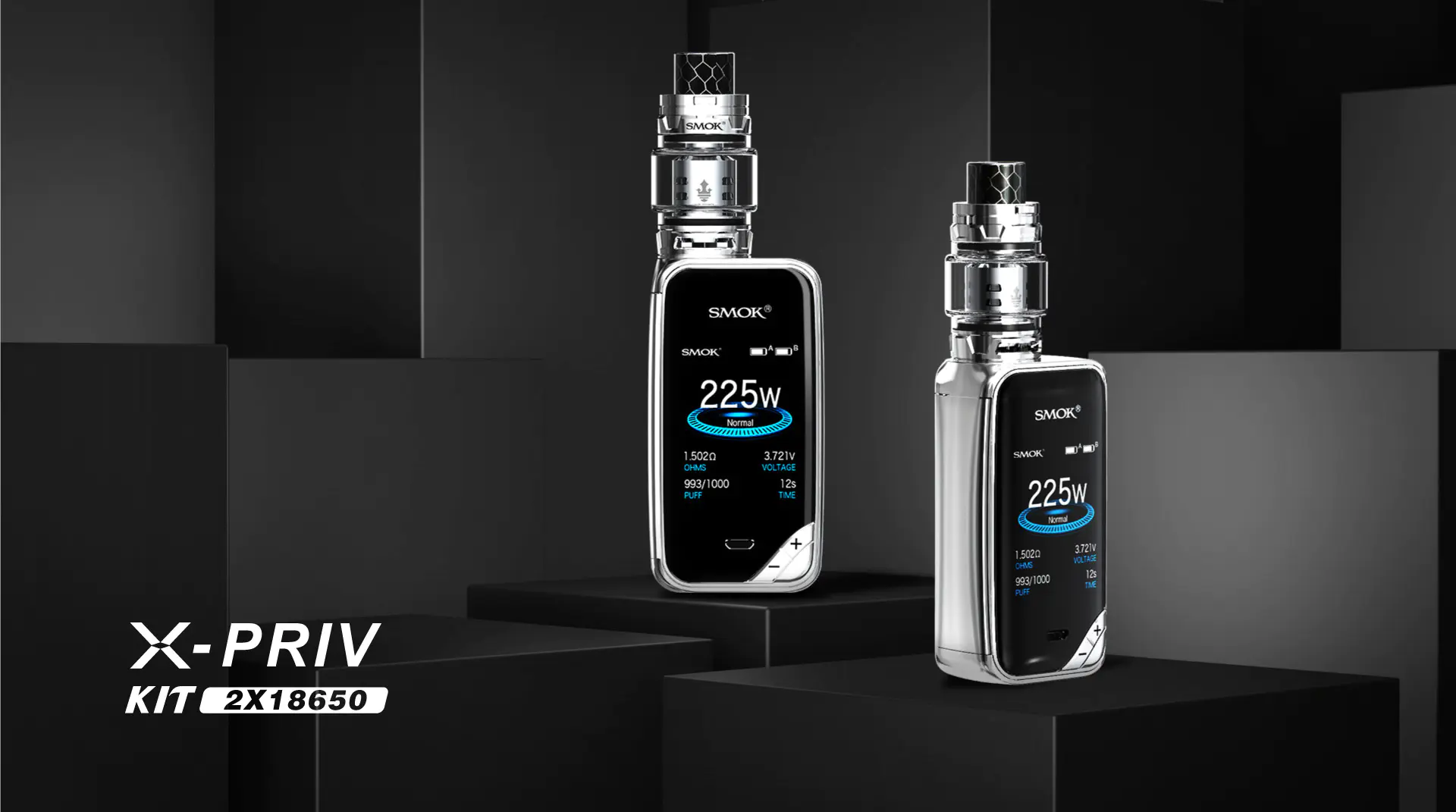 225W OUTPUT
The max output power of X-Priv is 225W, and there are three modes for you to choose from.
Temp Mode can enhance consistency and taste of every puff.
Watt Mode is perfect for cloud chasing. Memory Mode can DIY your personal preferences.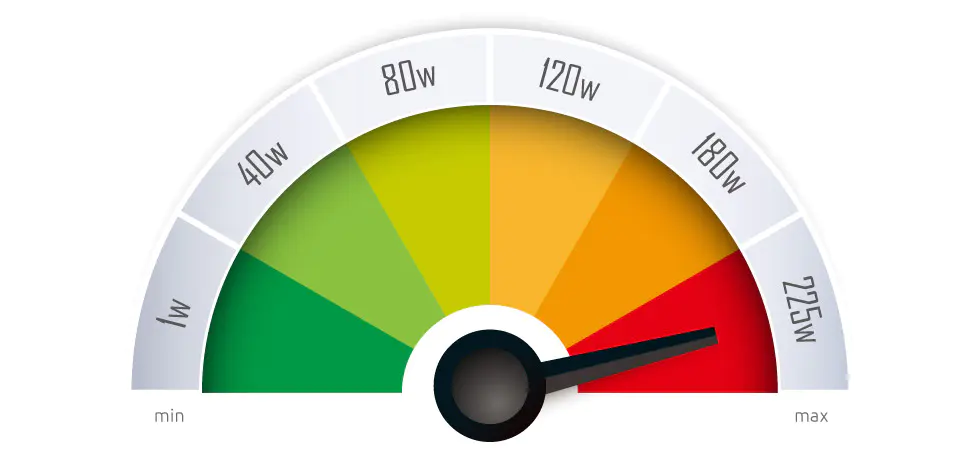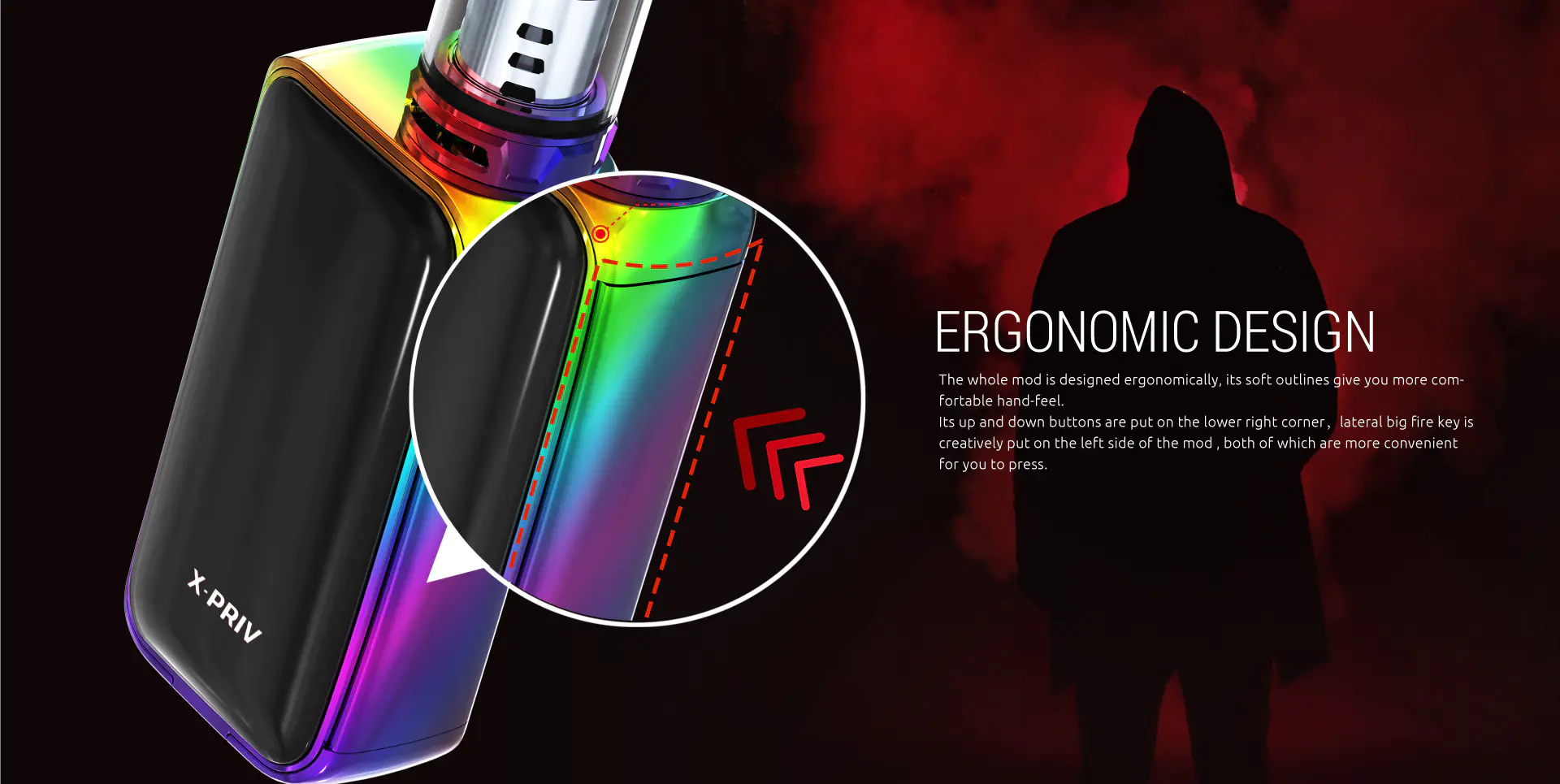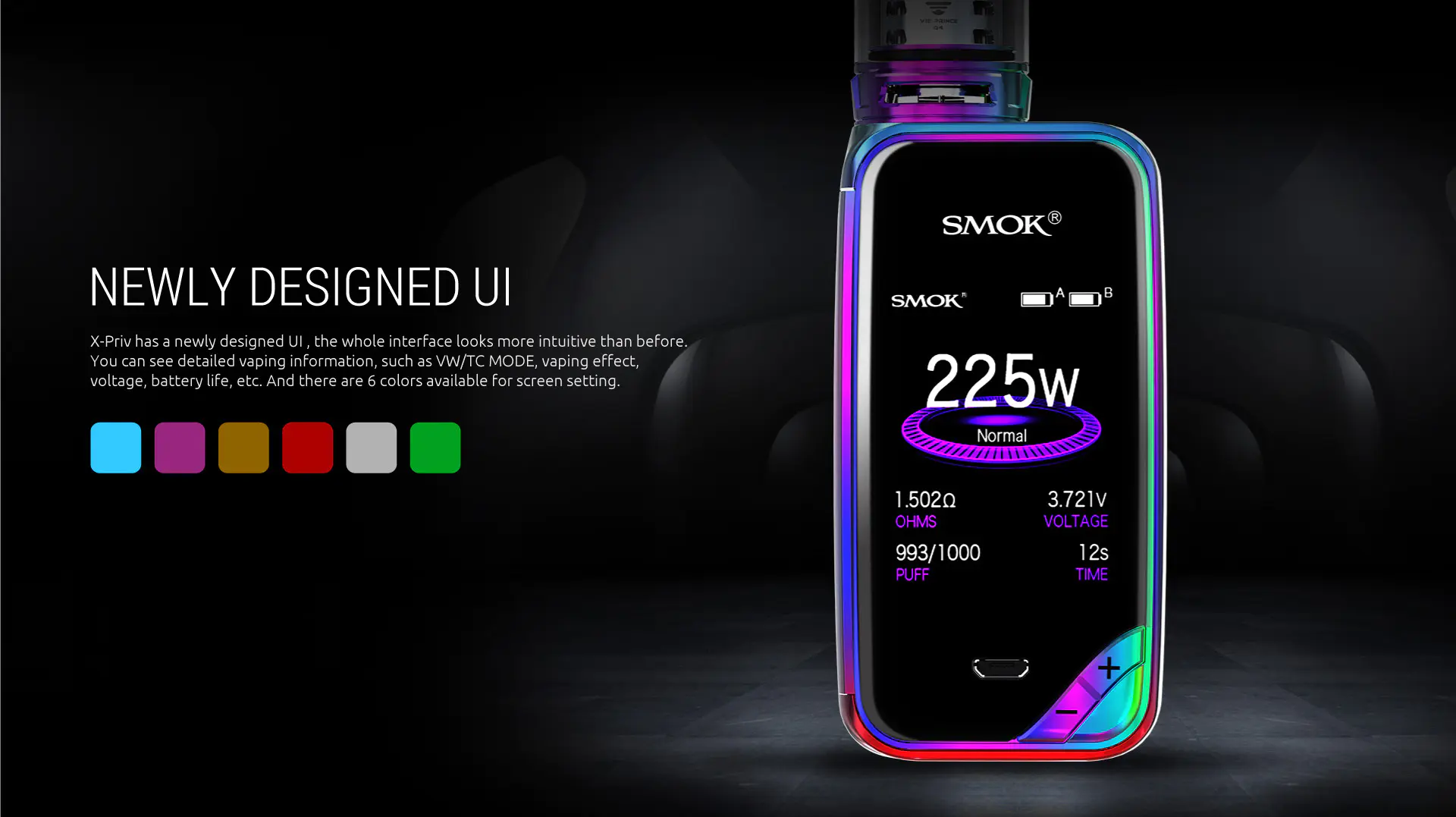 EASY- TO- READ MENU
The main menu and sub-menu are easy to read and operate, you can easily manage the vaping data.

 MULTIPLE PROTECTIONS
X-Priv provides multiple types of protections to avoid potential risks.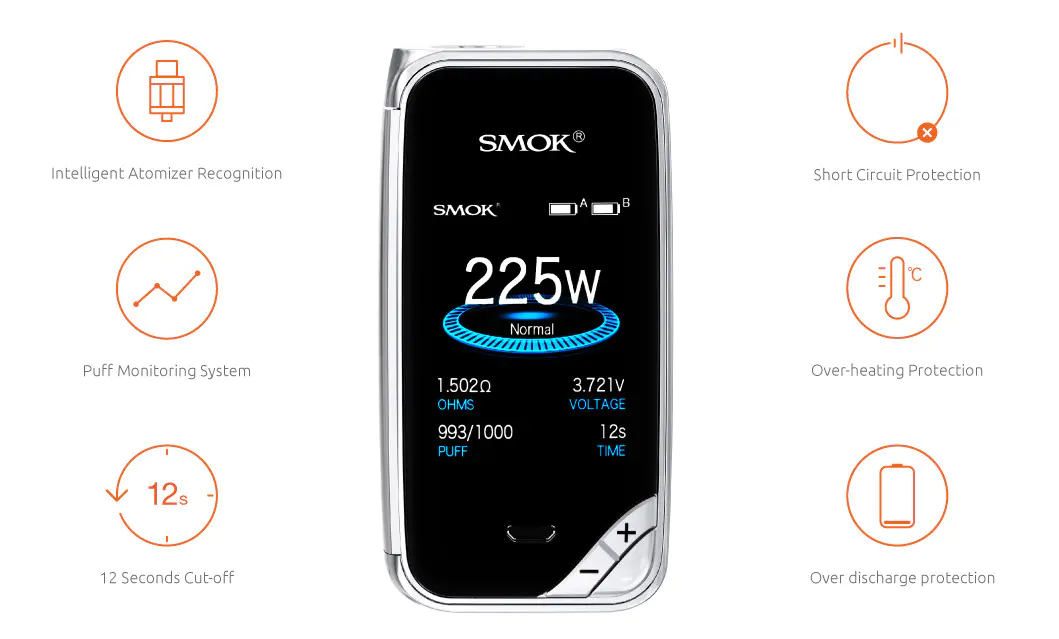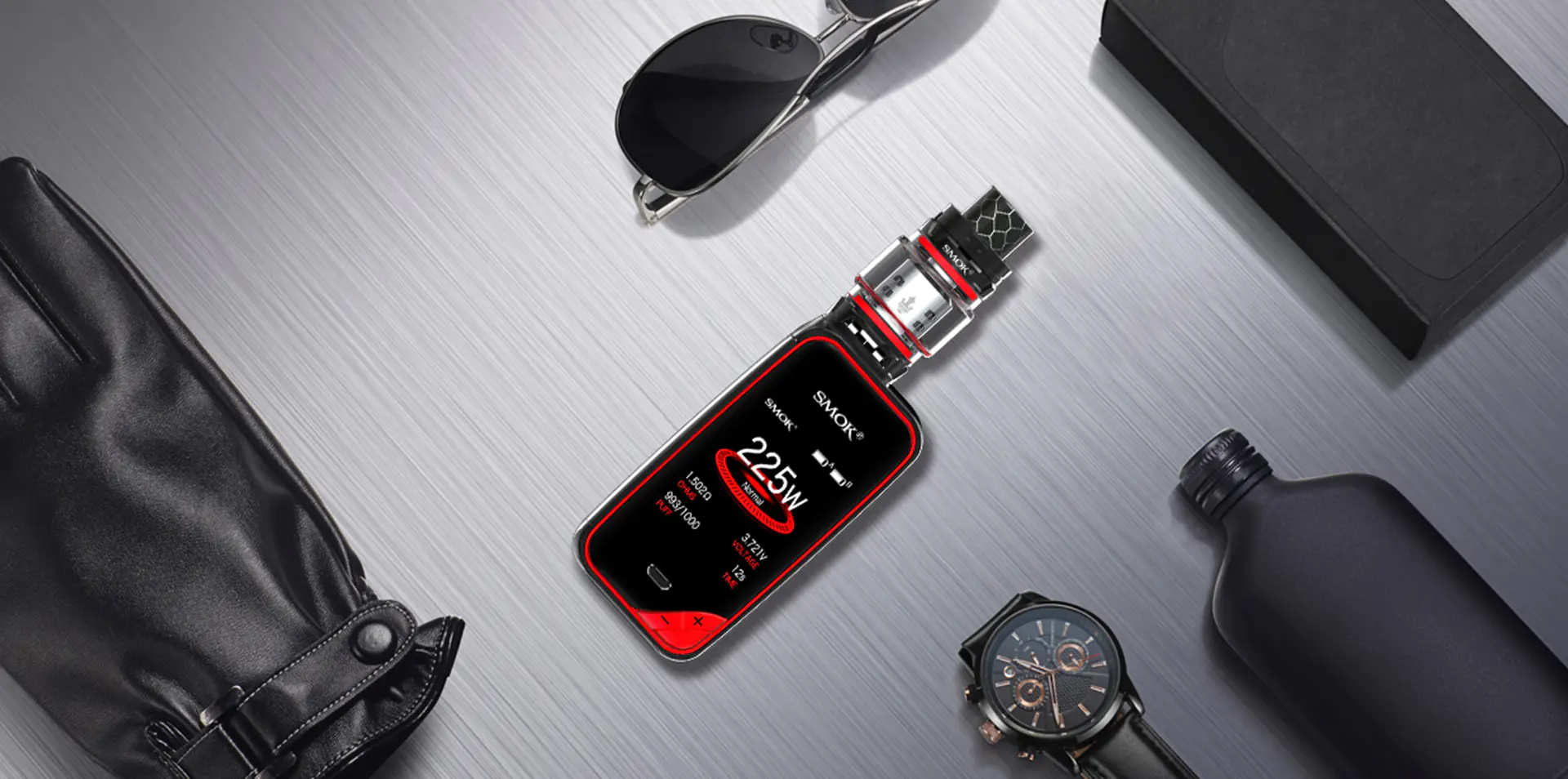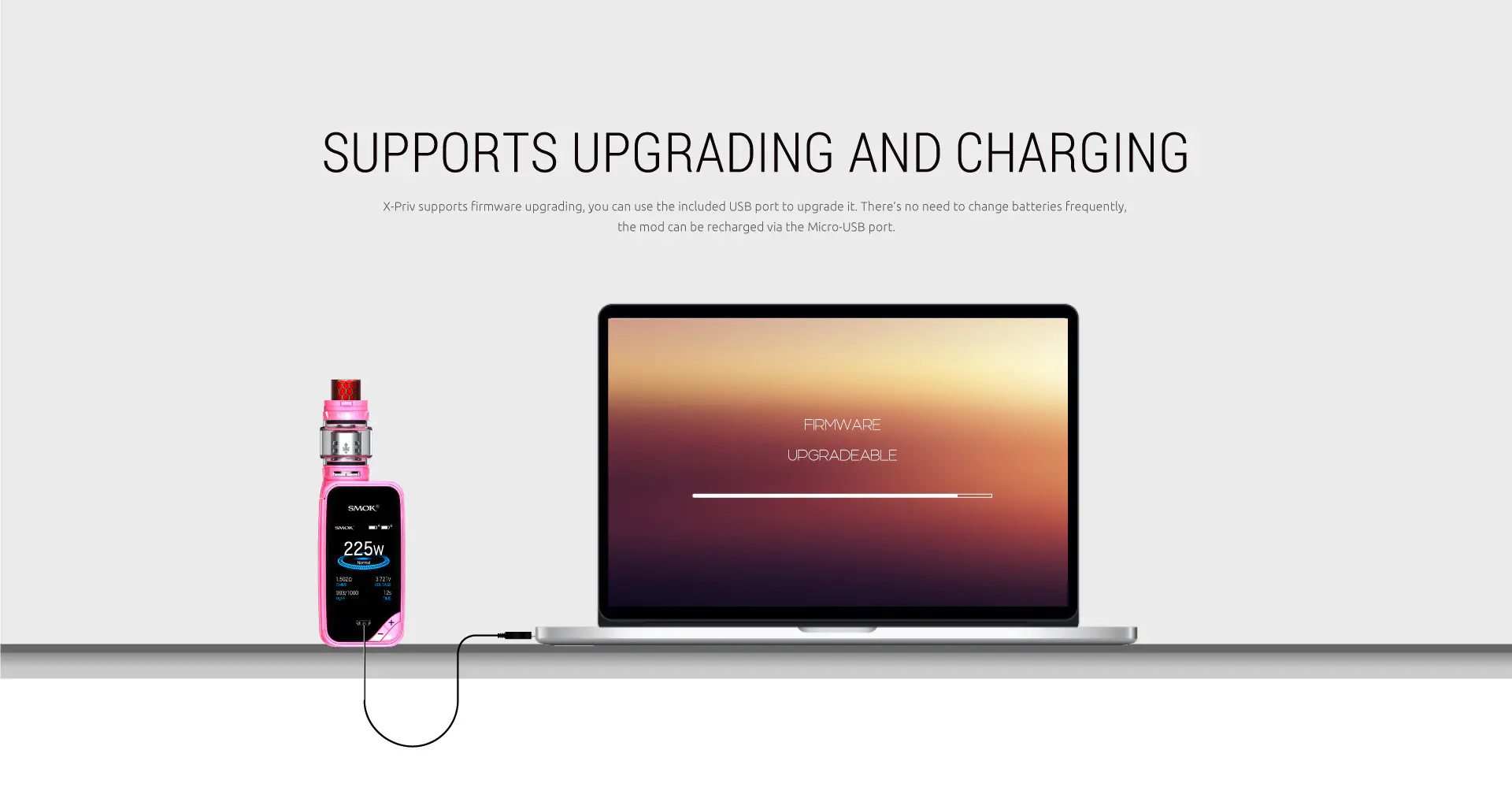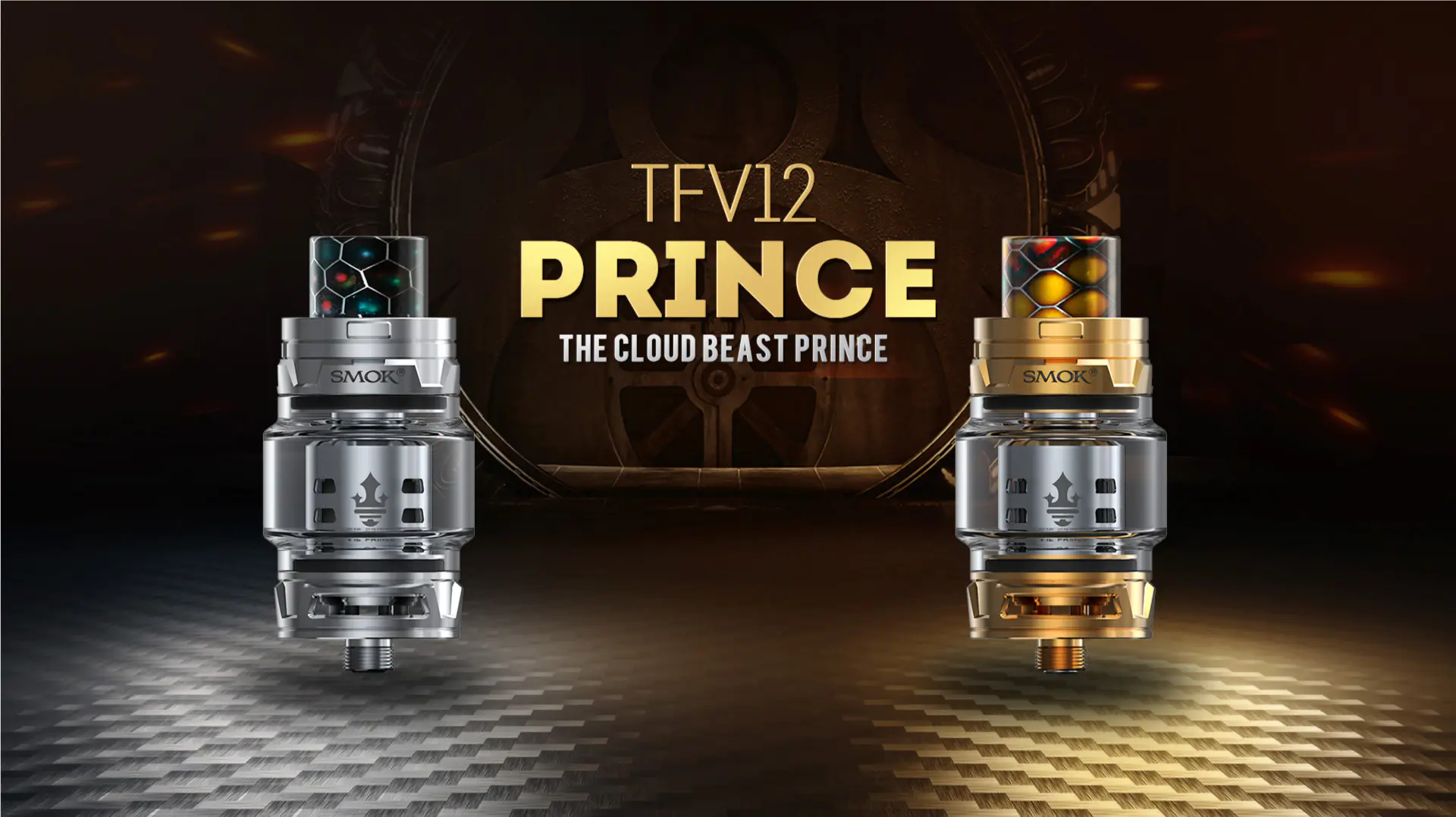 TFV12 PRINCE CORES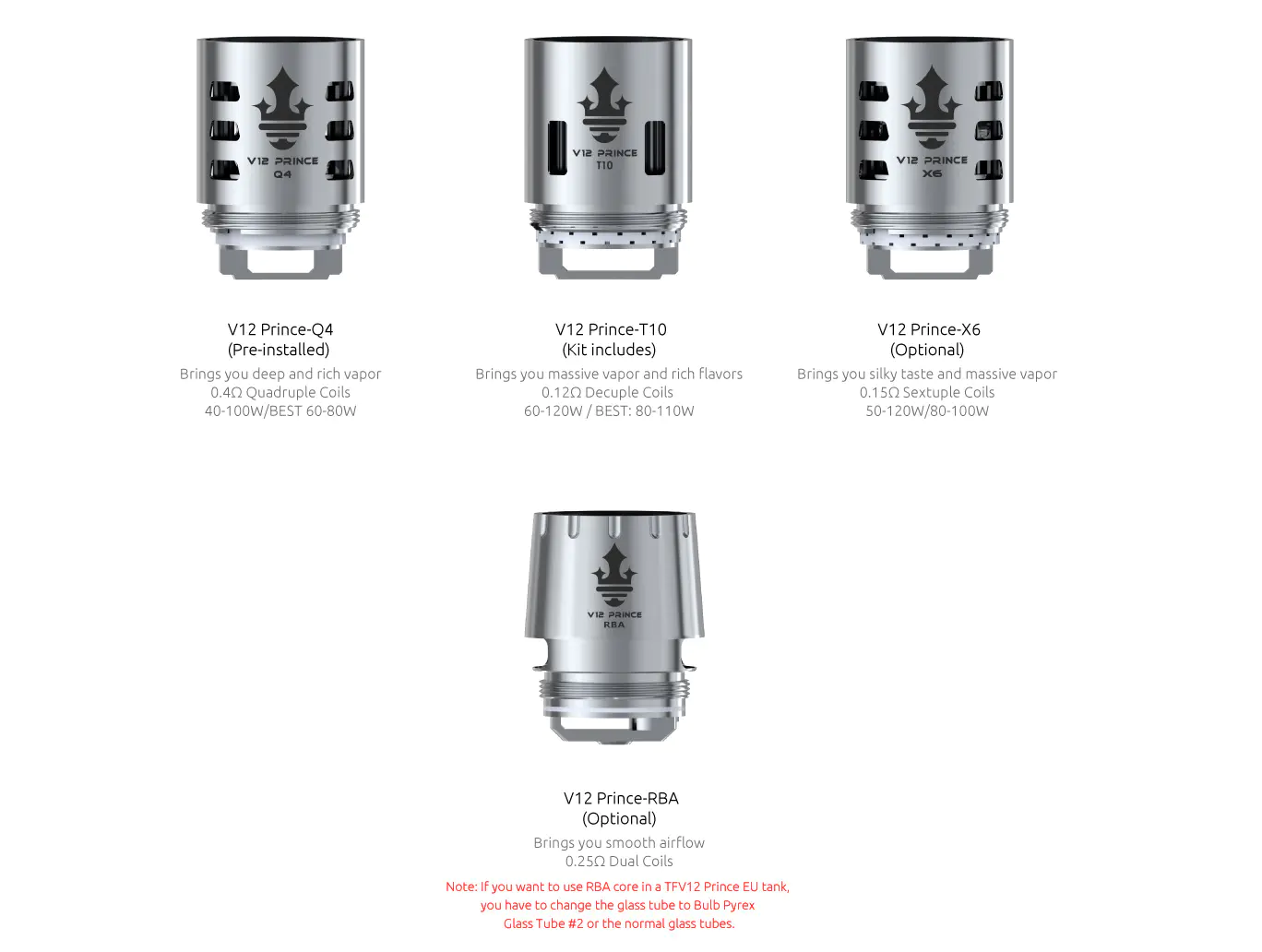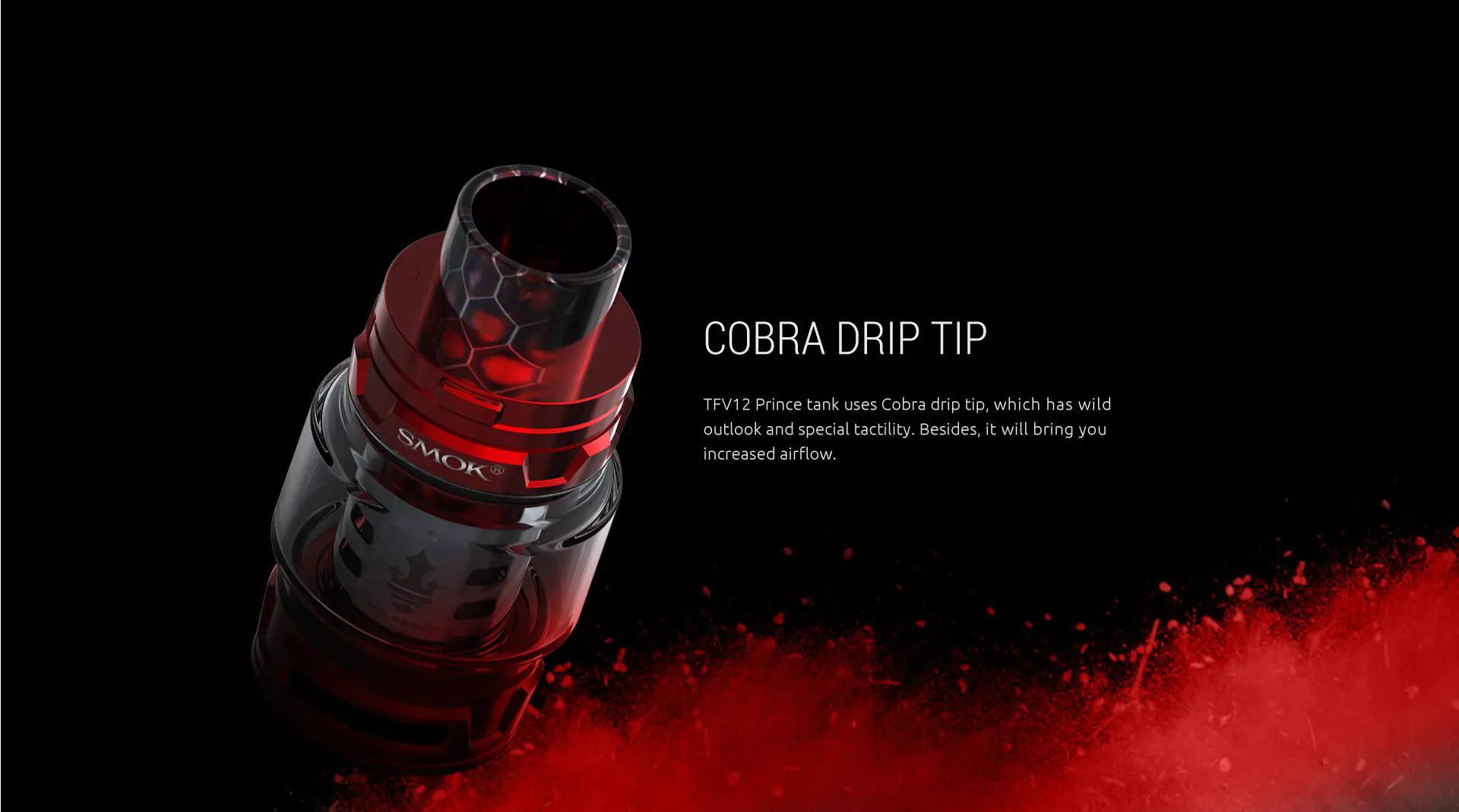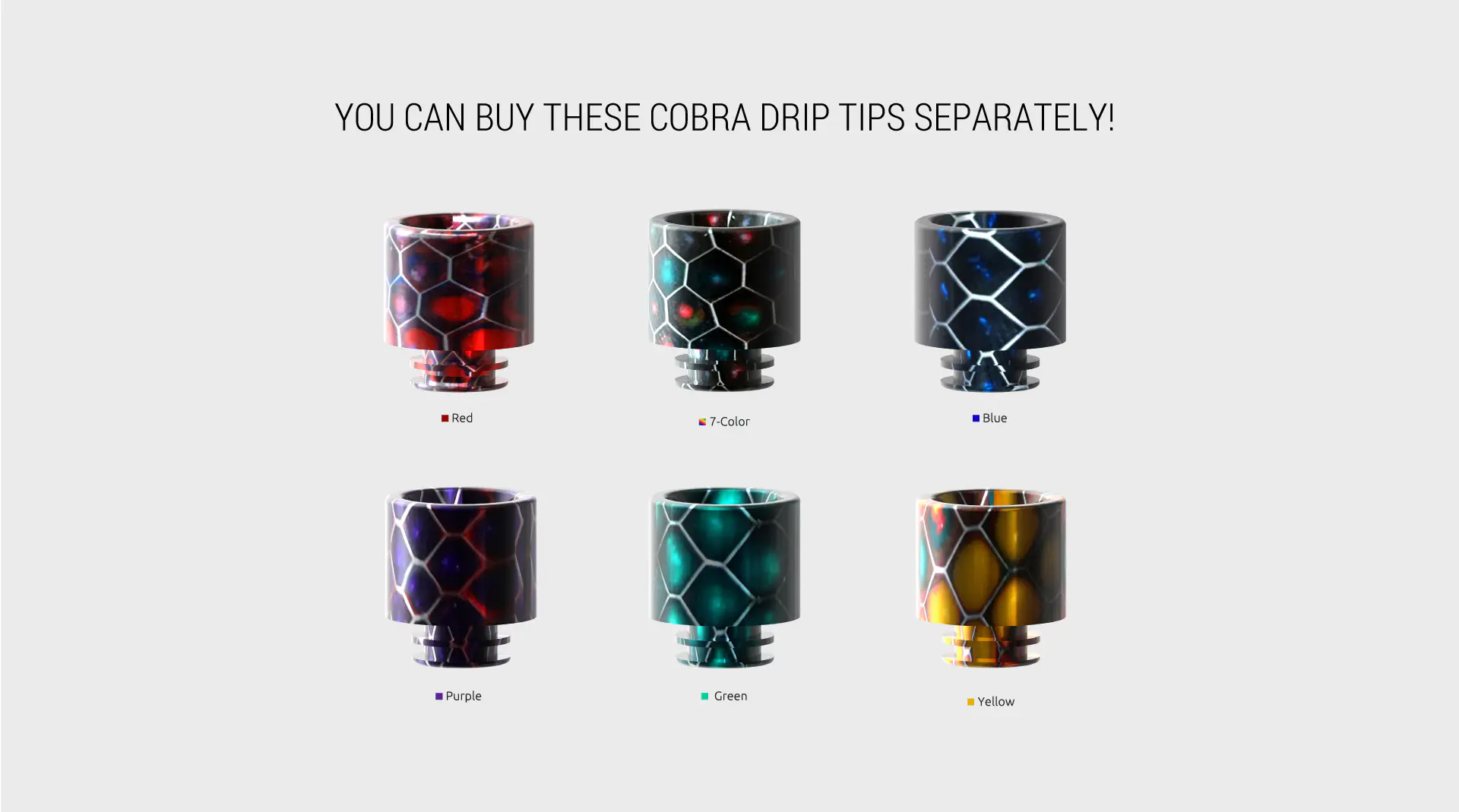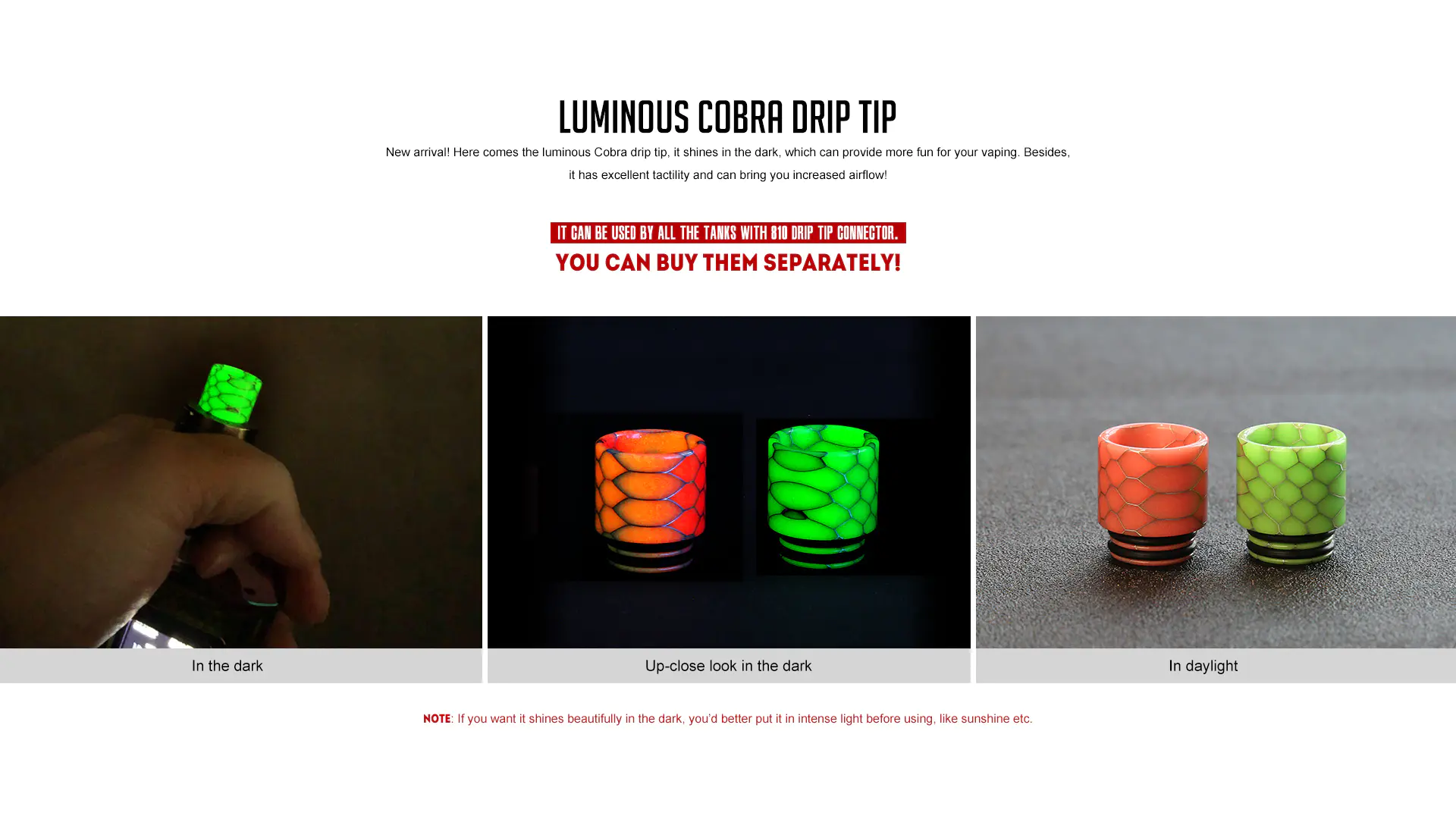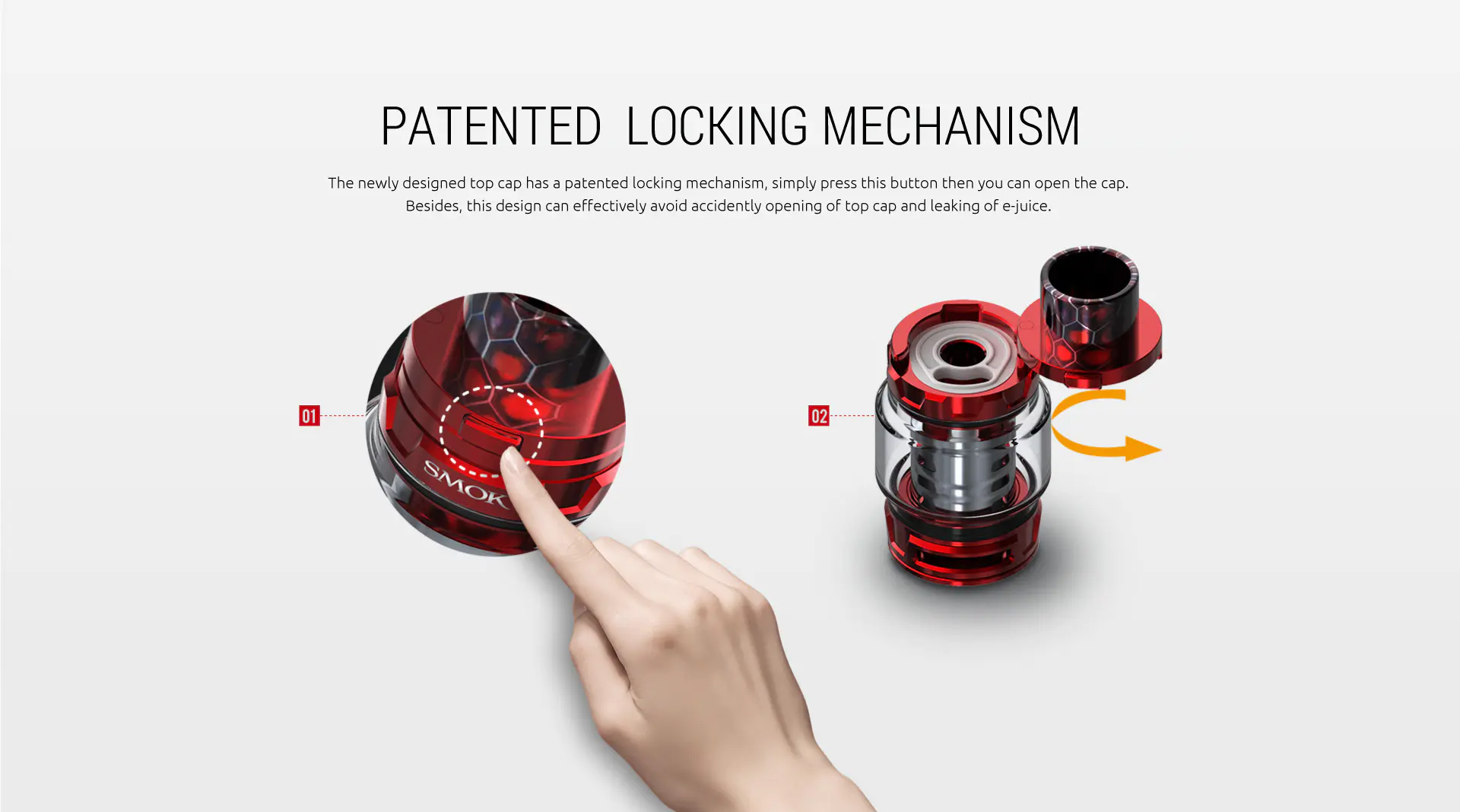 TOP REFILL SYSTEM
Top rotary refill makes filling a easy thing. Leak proof slot can significantly solve leaking problem.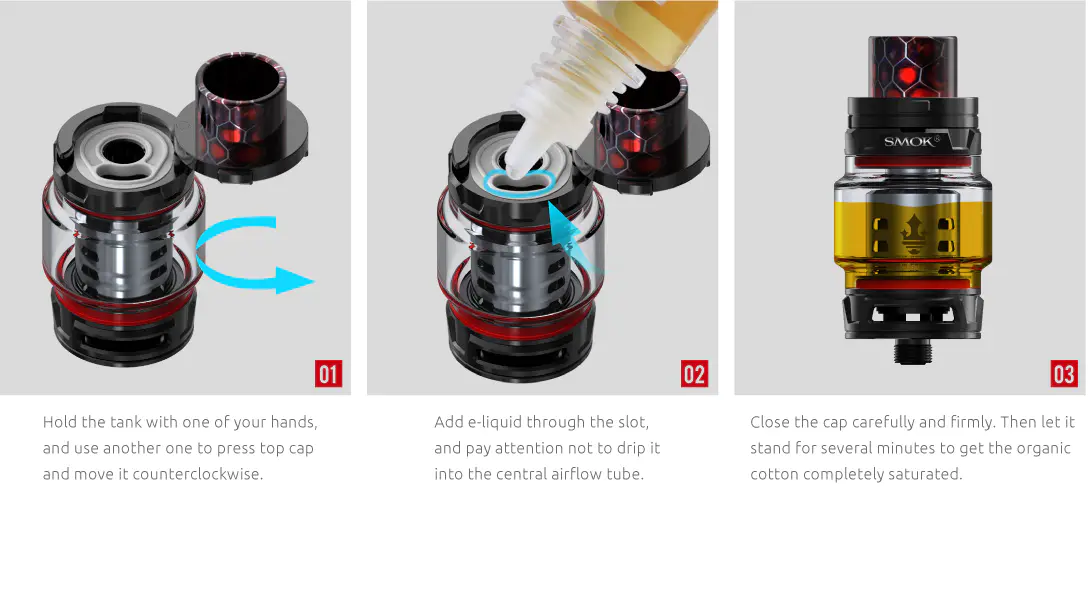 HOW TO BUILD THE RBA