SMOK - FETCH PRO KIT
Dhs. 119.05 Dhs. 150.00
An all-in-one pod system that adds amazing features without being complicated. It's Fetch Pro, your professional vape partner supporting the power as high as 80watts. It employs the sought-after composite material to provide you with highest quality. Benefit from the chipset's enhanced overall performance and power efficiency to present you a powerful Fetch. This kit includes two Fetch Pro pods, Fetch Pro RPM pod and Fetch Pro RGC pod, which are born for the vapor and flavor. Welcome to this Fetch kit powerful enough to be called Pro! Innovation keeps changing the vaping experience!
SIX COLORS AVAILABLE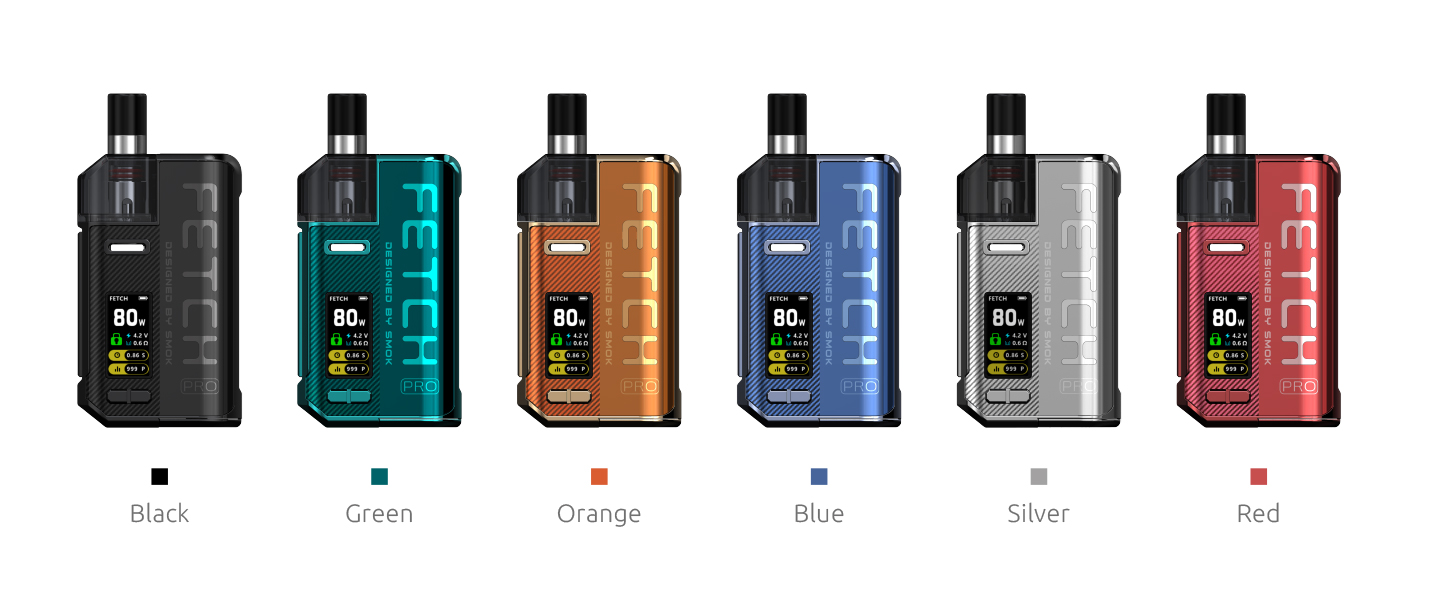 THE KIT INCLUDES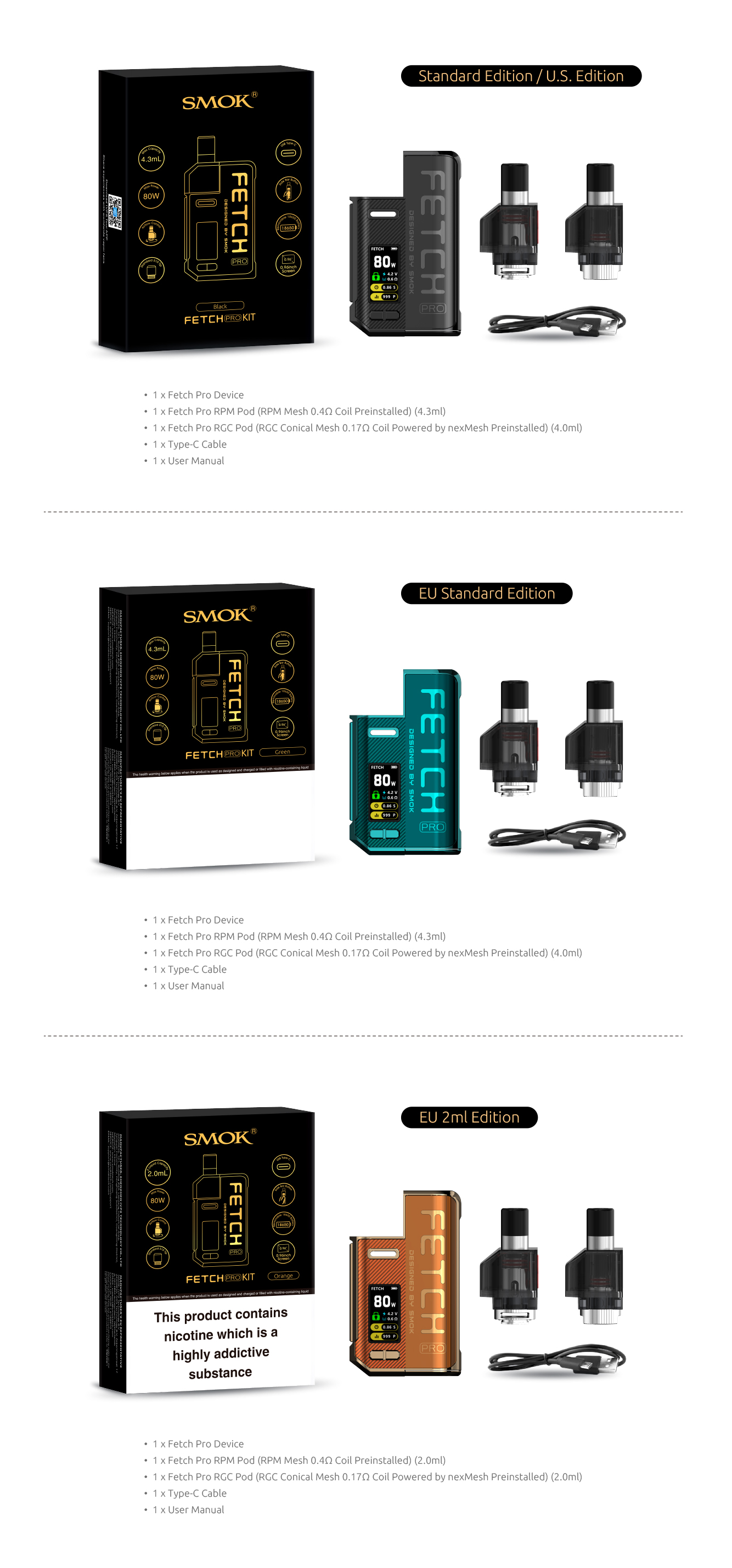 EXCELLENCE COMES FROM PRO 
Broaden the imagination of a new-level vape design. Fetch Pro uses the well received composite material to pres-
ent the ultimate exquisiteness, with unique texture and lustre finish, reflecting the perfect fusion of aestheticsand professionalism.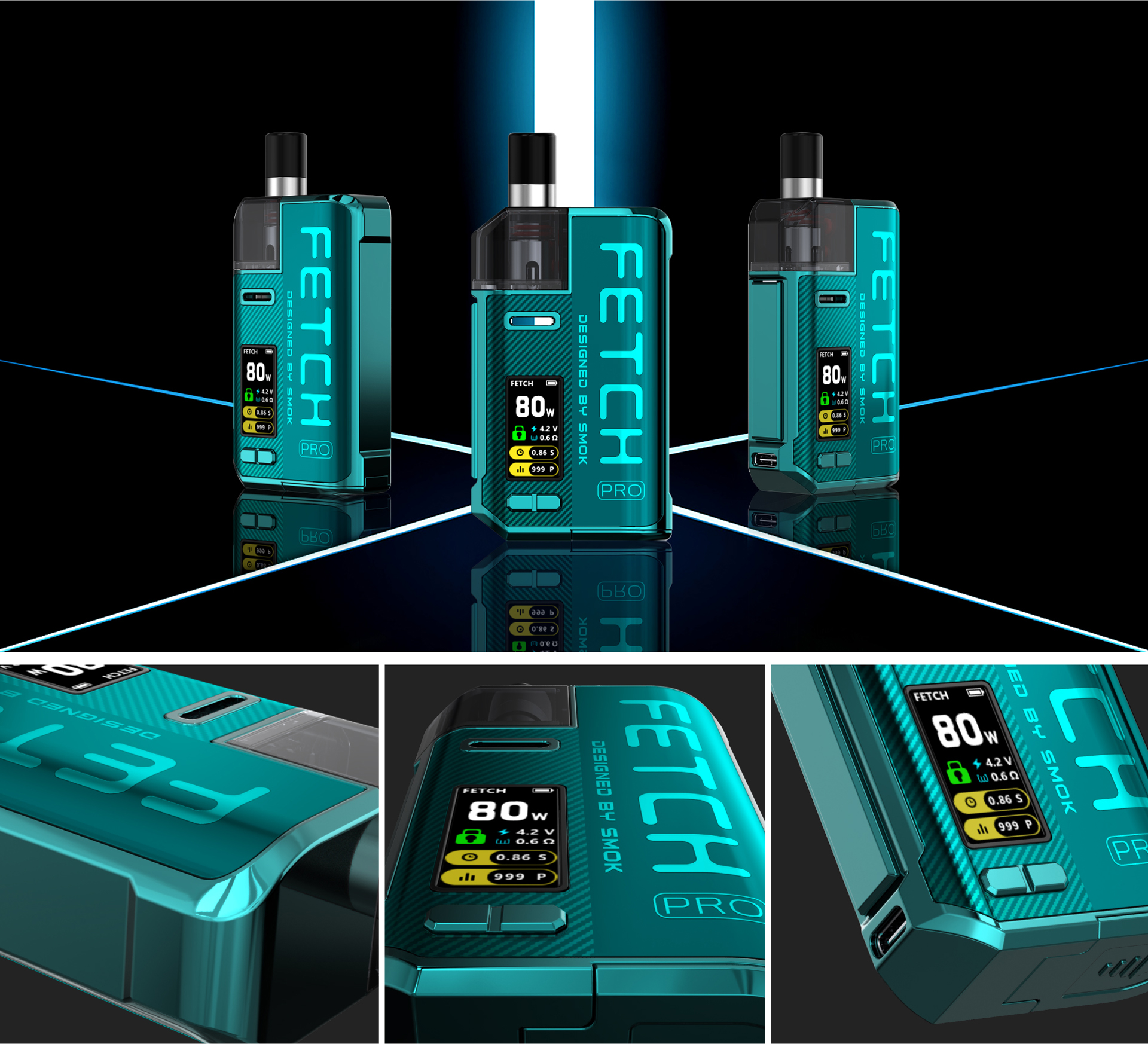 SPECIFICATIONS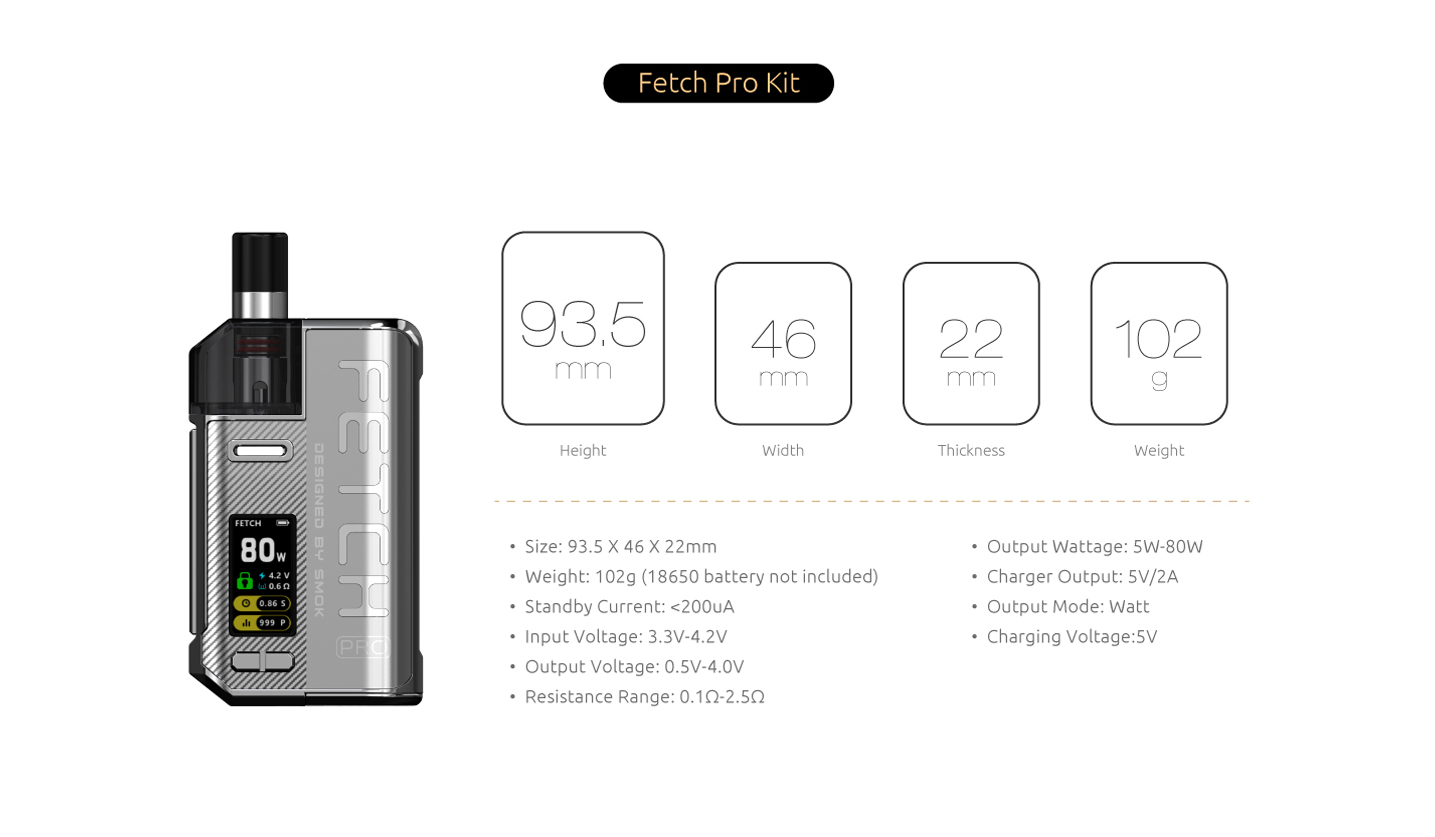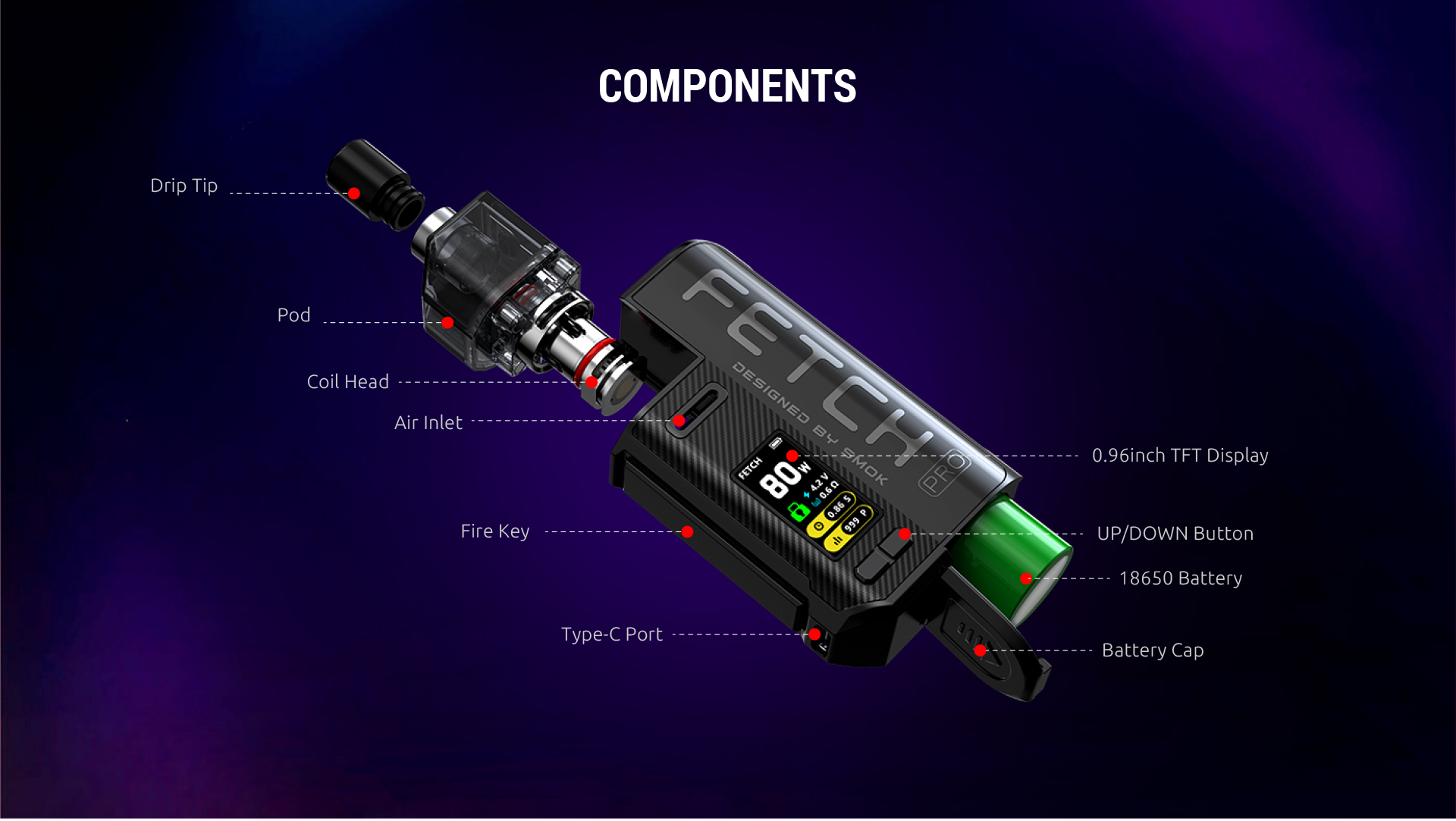 DIRECT AIRFLOW TO MAXIMIZE FLAVOR 
The pod adopts a dual-channel direct airflow design. The air enters from both sides of the top, forming a two-way
vertical airflow channel without other airflow loss. The direct-to-coil airflow can provide flawless flavor and effort-
less vapor production even at high power of 80 watts.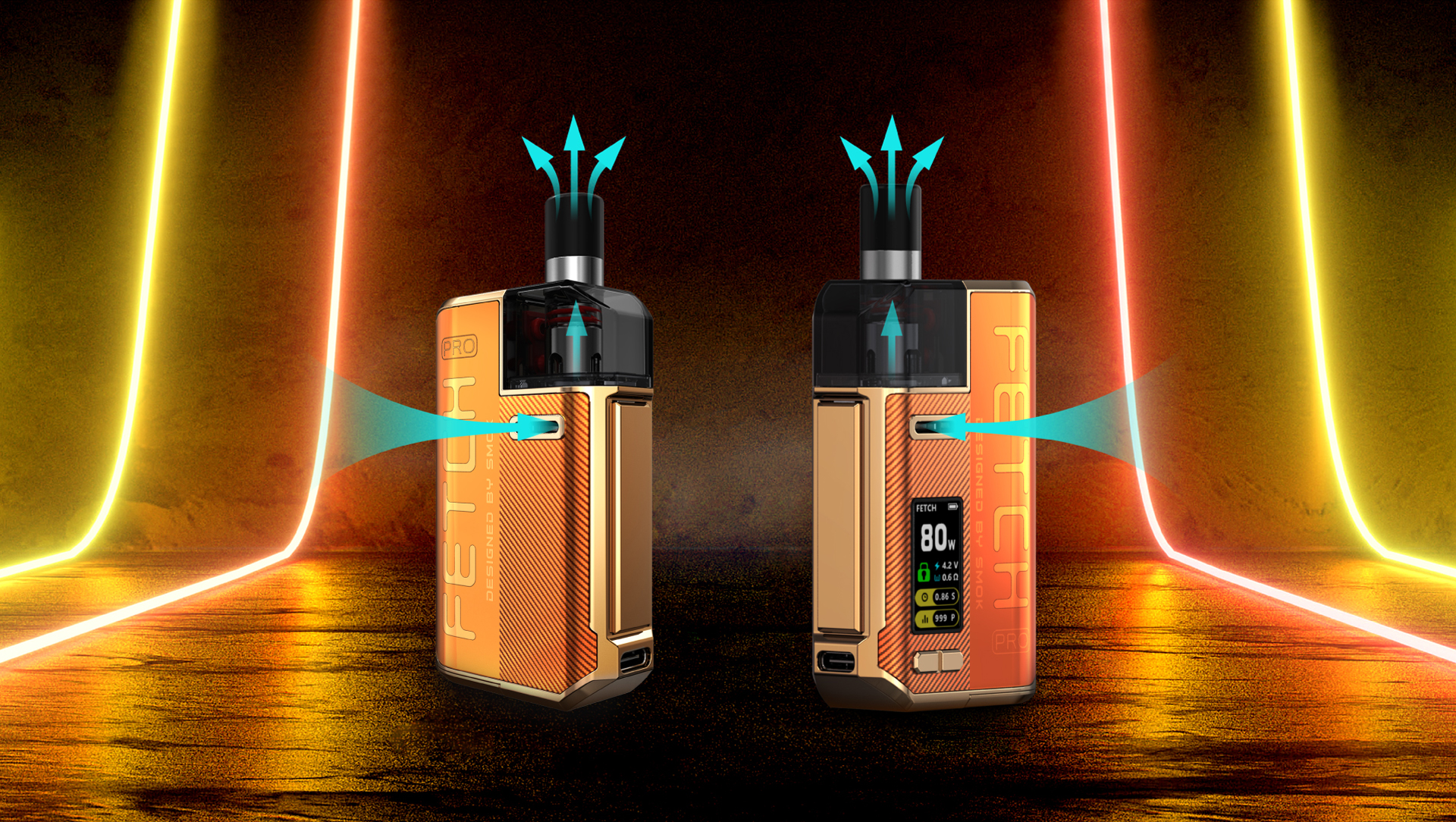 YOUR POWERFUL FETCH
Inherited by the powerful DNA of Fetch Mini, the Fetch Pro has achieved significant enhancement in overall per
formance. The brand new user interface and the core processing unit greatly improve operation capability for
your intelligent vaping.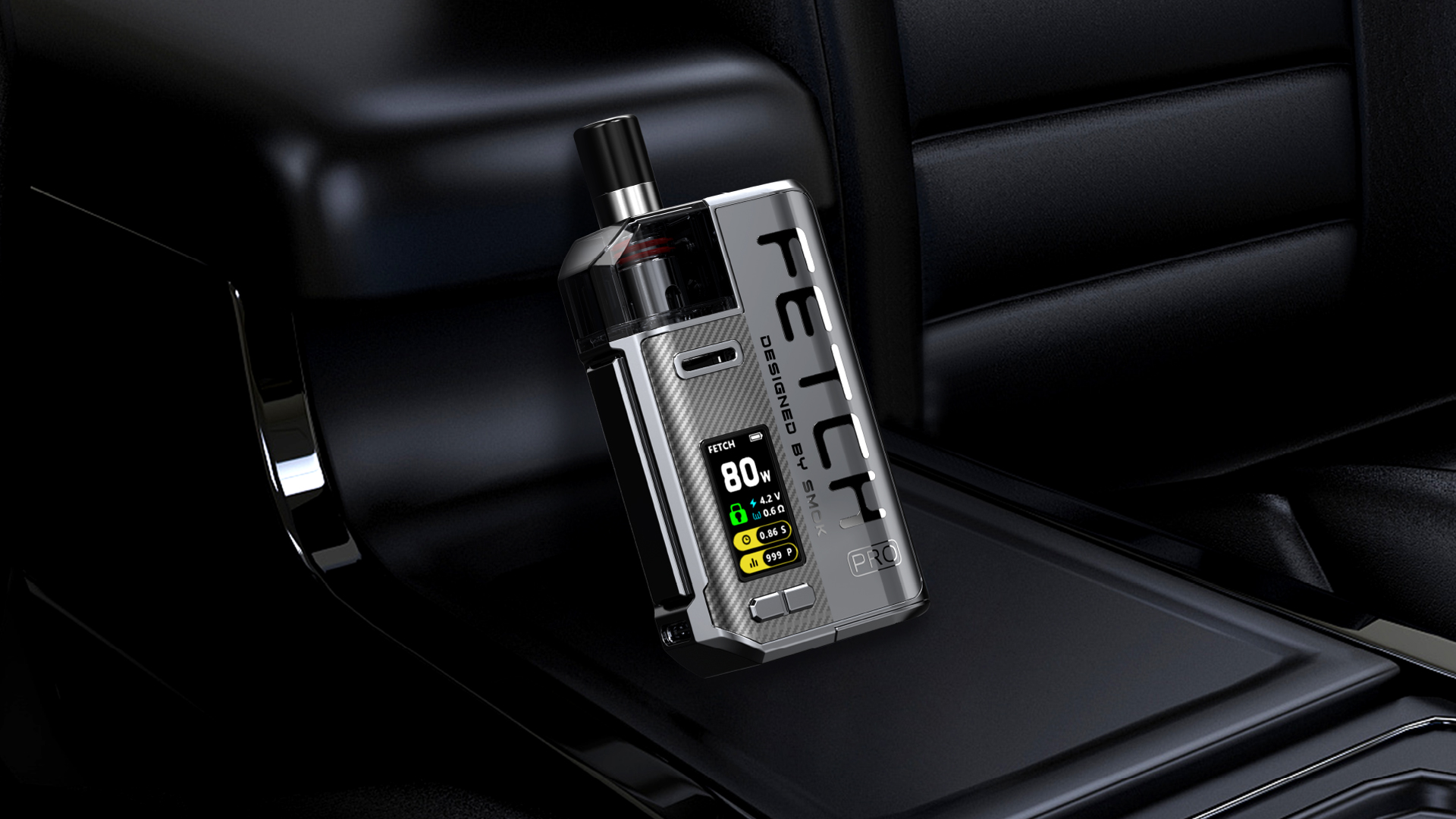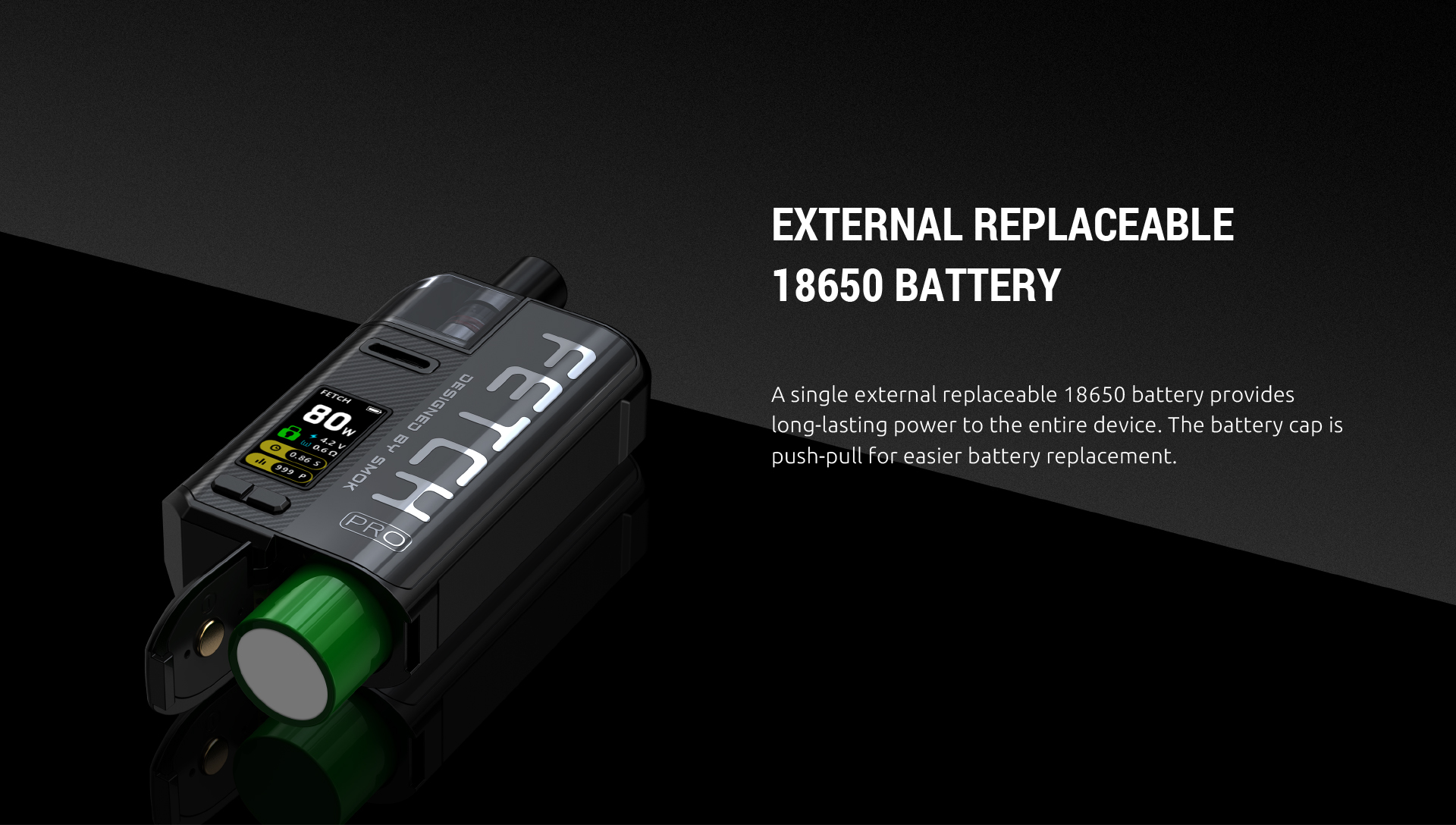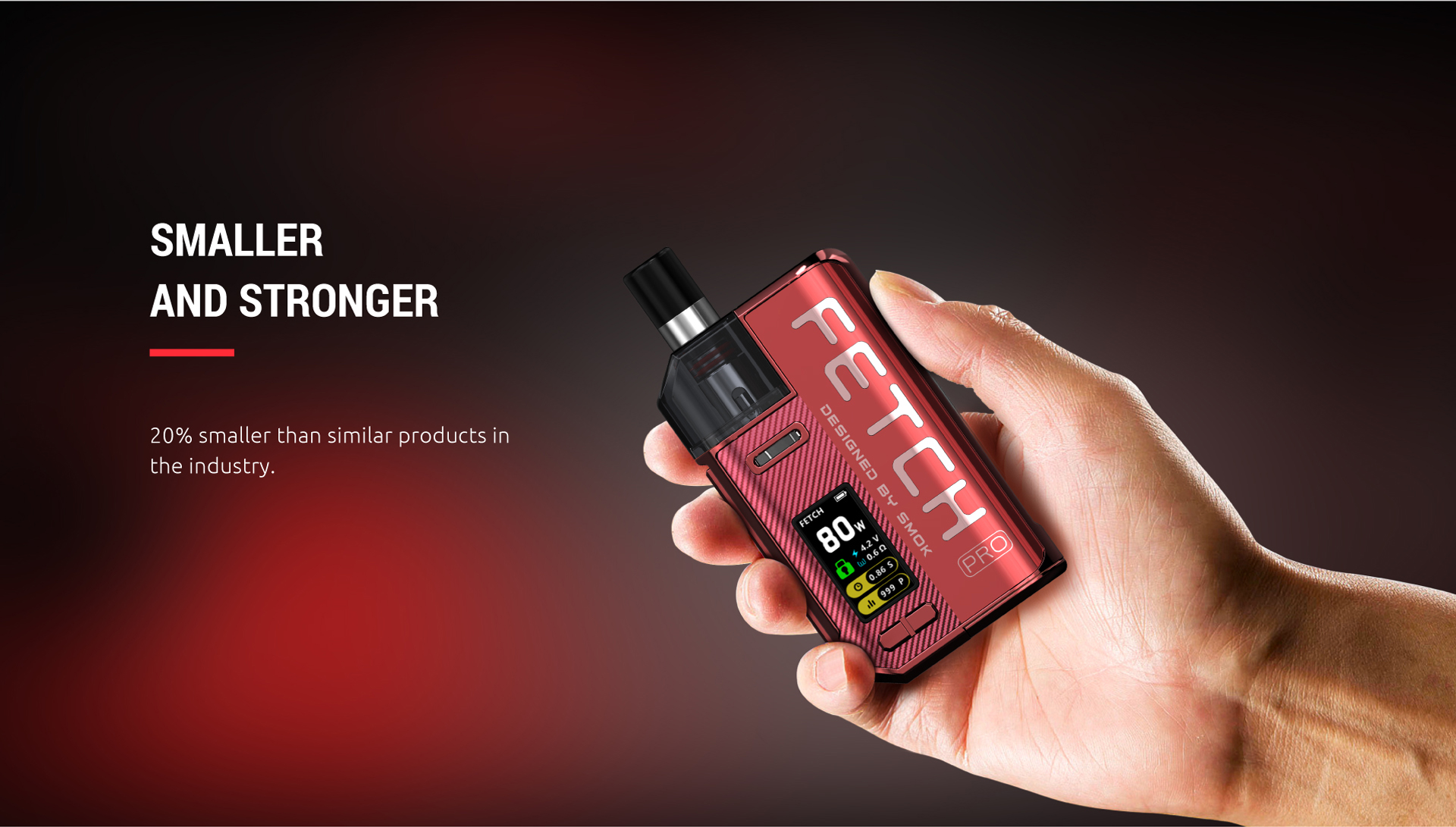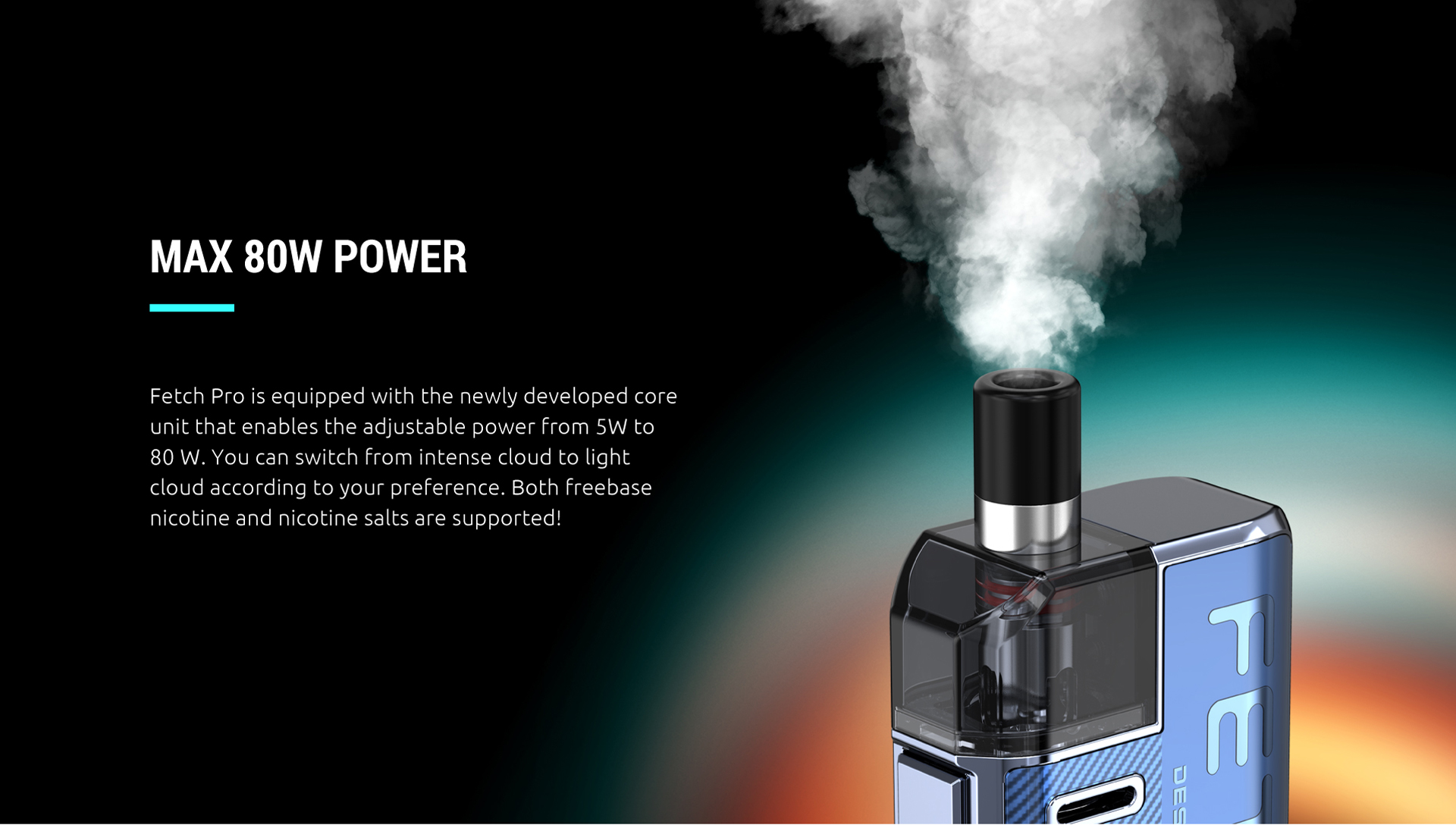 MAGNET MAKES PERFECT MATCH 
In order to reduce friction between the device and the pod, a large-area strong magnetic adsorption is used at the
connection. The magnet perfectly matches the device with the pod so that no matter how hard you shake the
device, no friction sound will be produced.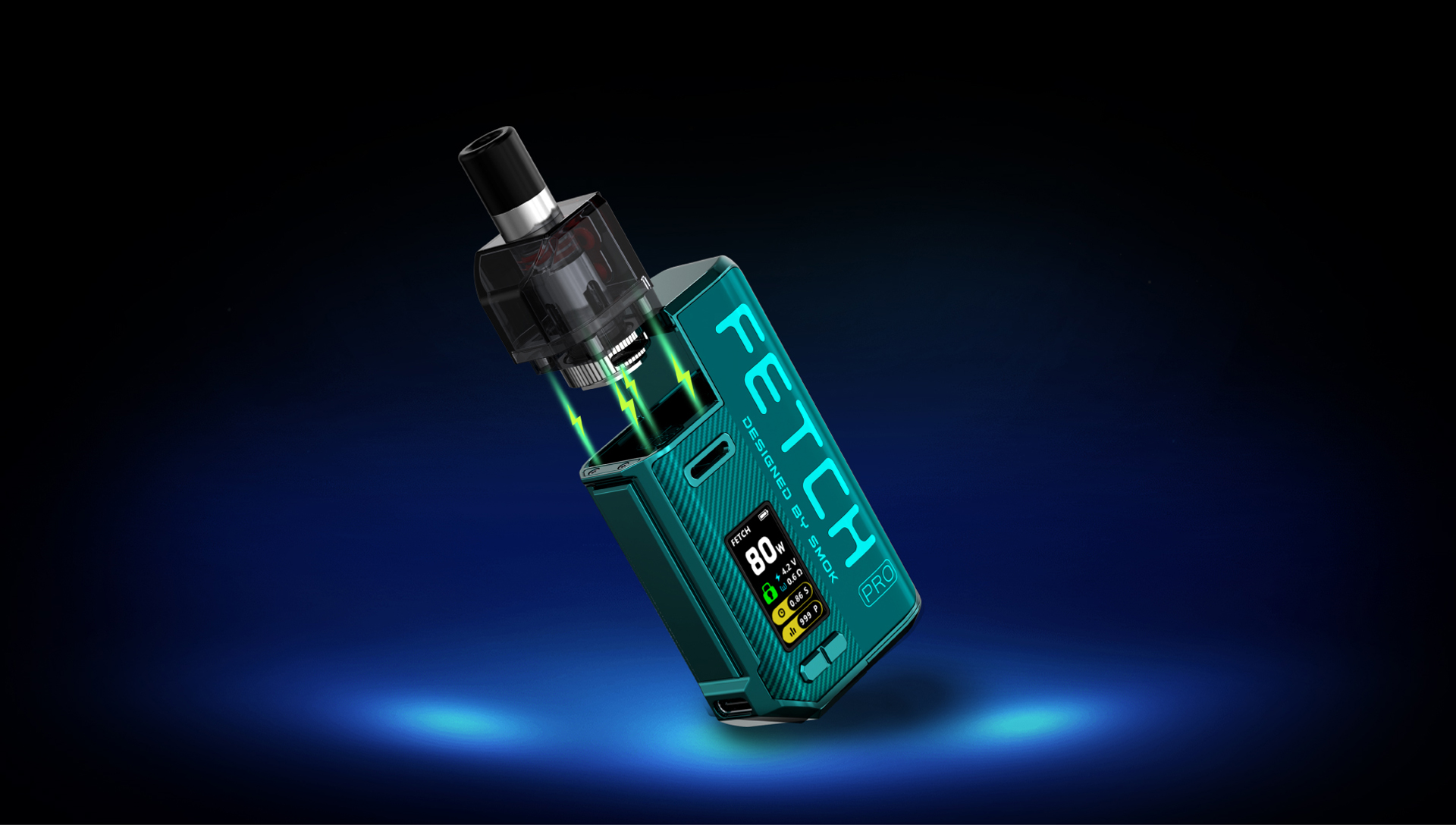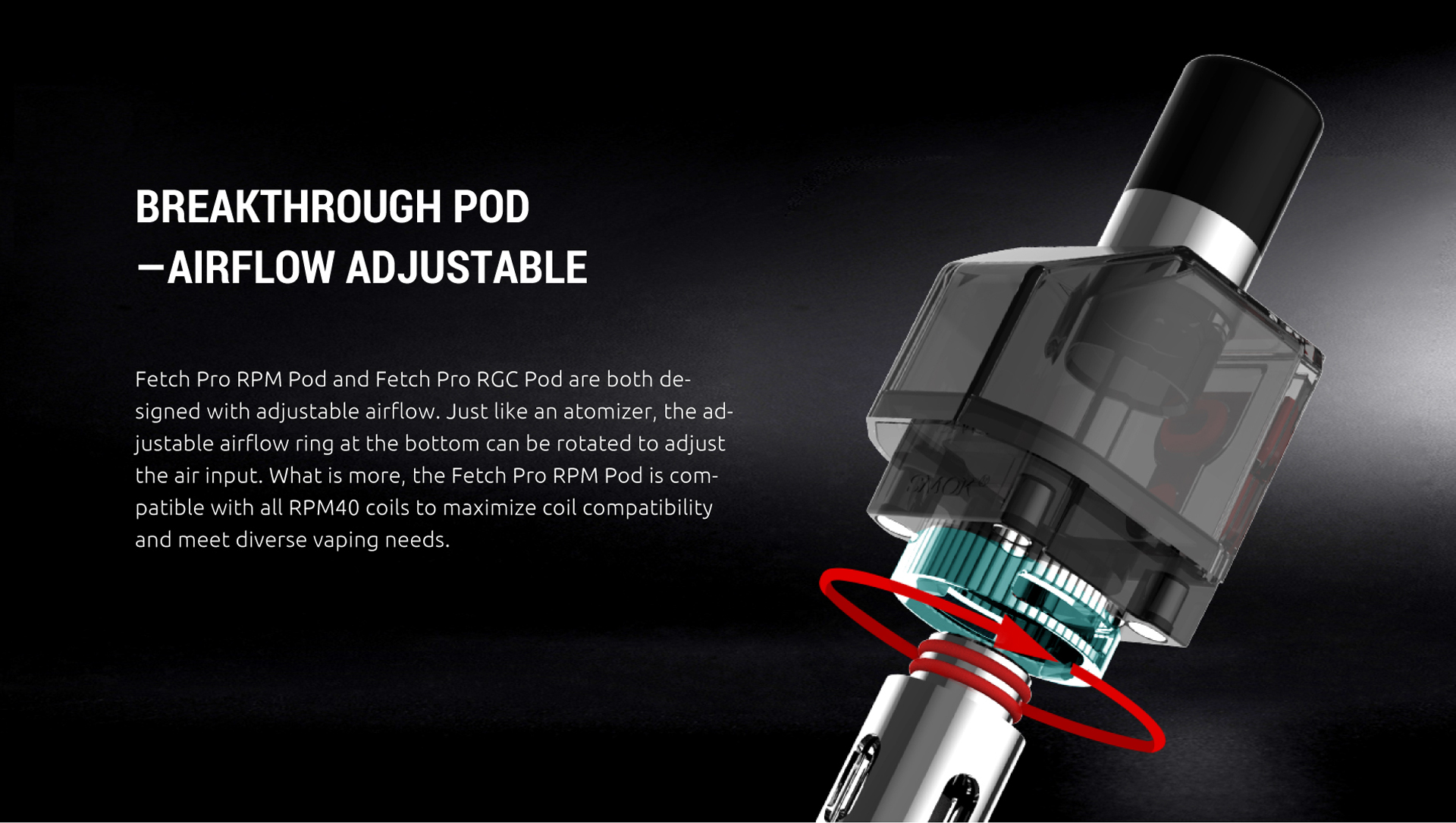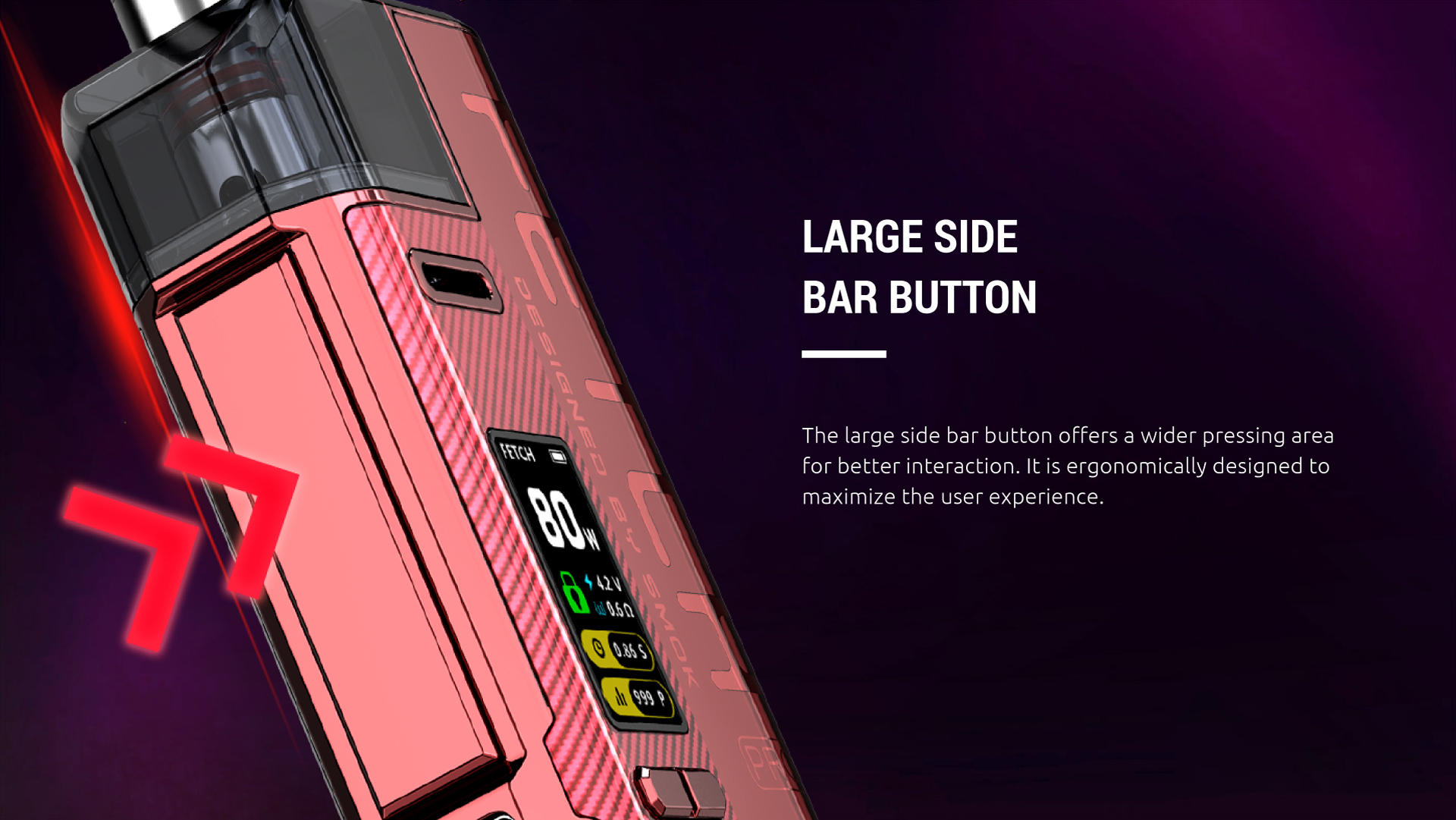 FULLY UPGRADED COIL
The RPM coil has been completely upgraded with bigger volume, thicker cotton and larger airway. It also has almost the same huge vapor
like the TF series and ultimate taste of the NORD coils. Better material brings you a brand new vaping experience.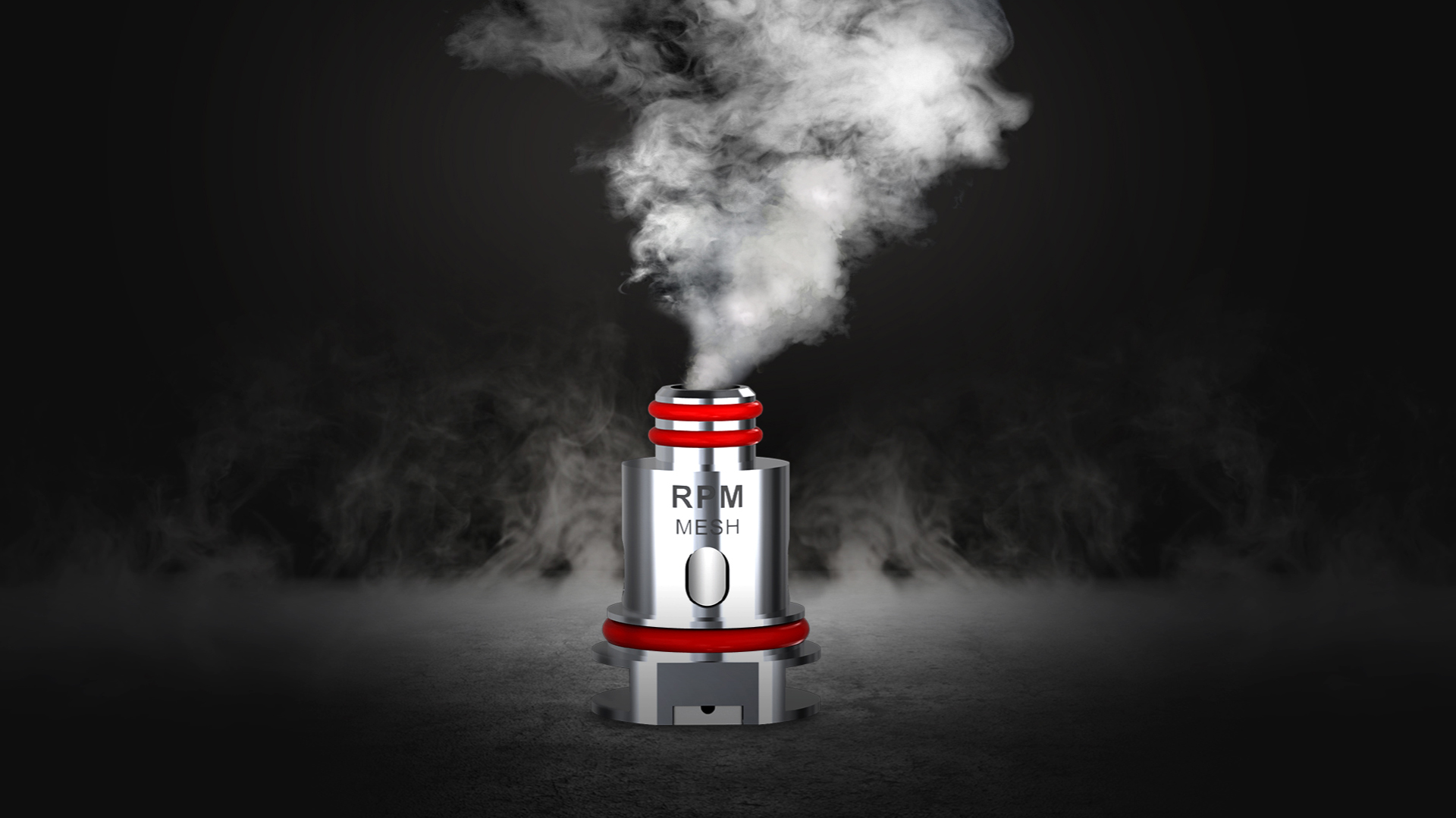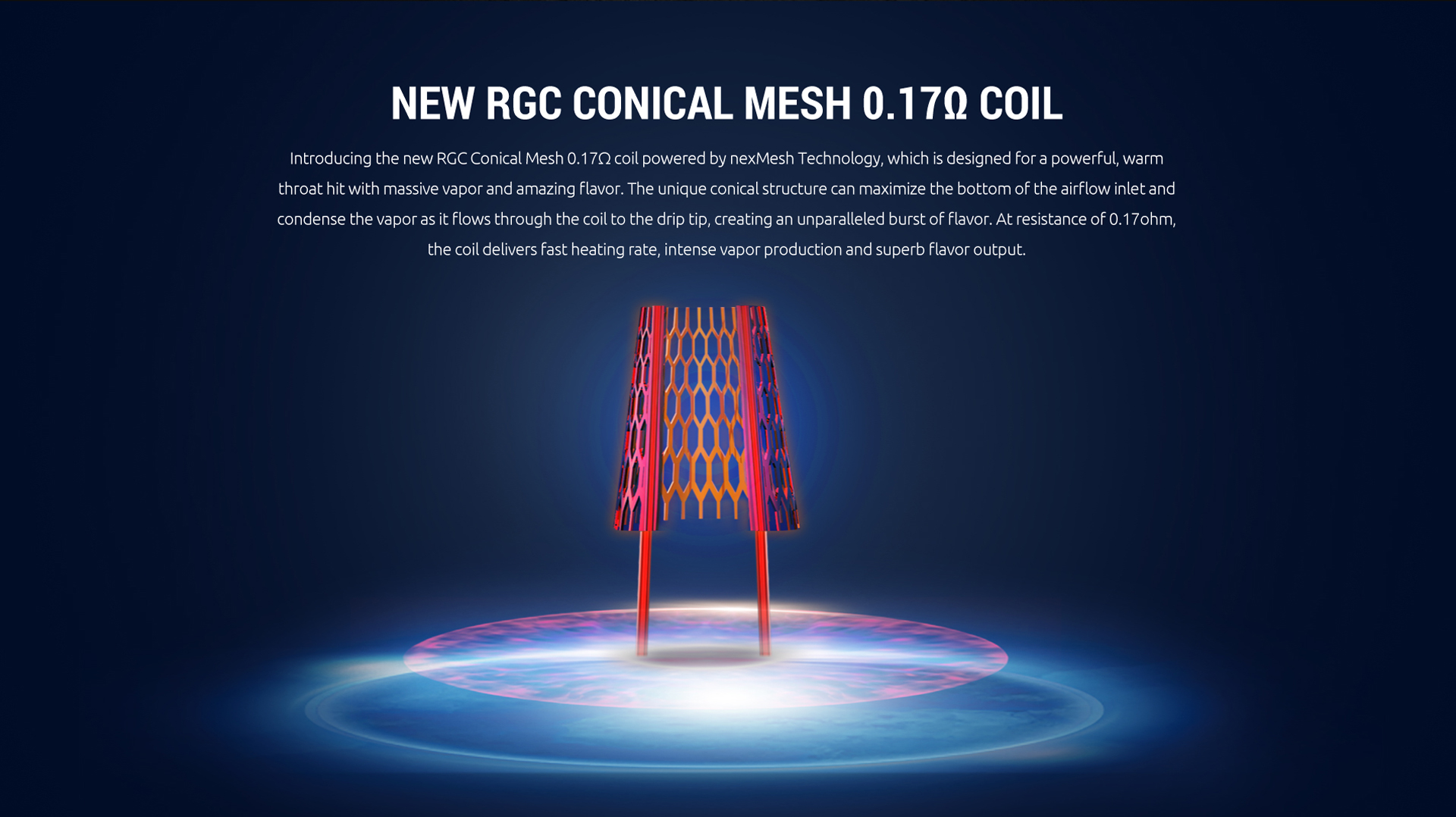 Value Your Device Security 
Fetch Pro provides you with fundamental and integrated safety protections.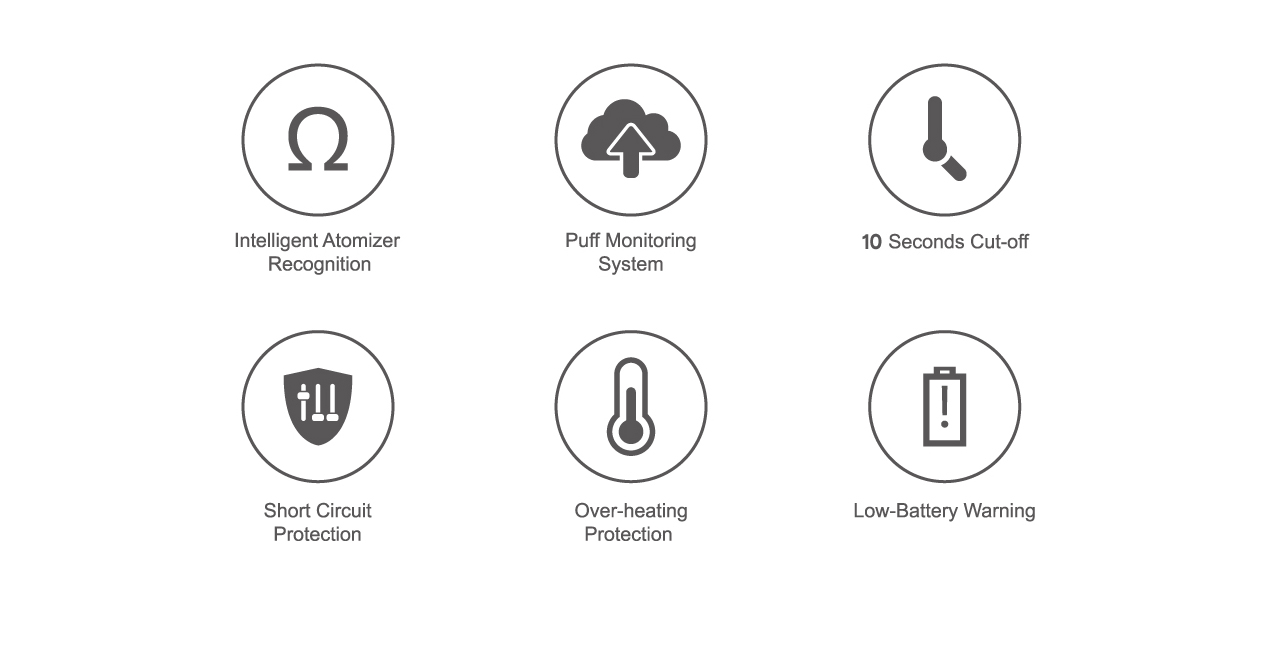 How to fill with E-liquid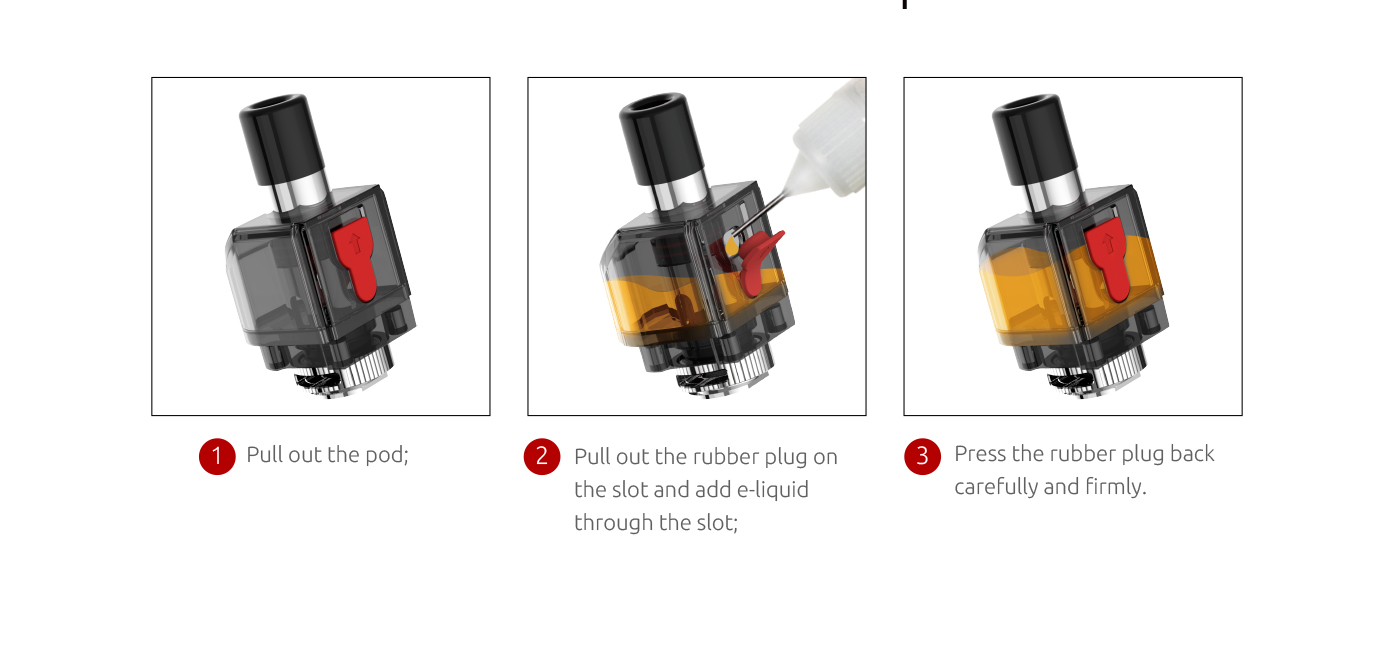 RPM COIL INTRODUCTION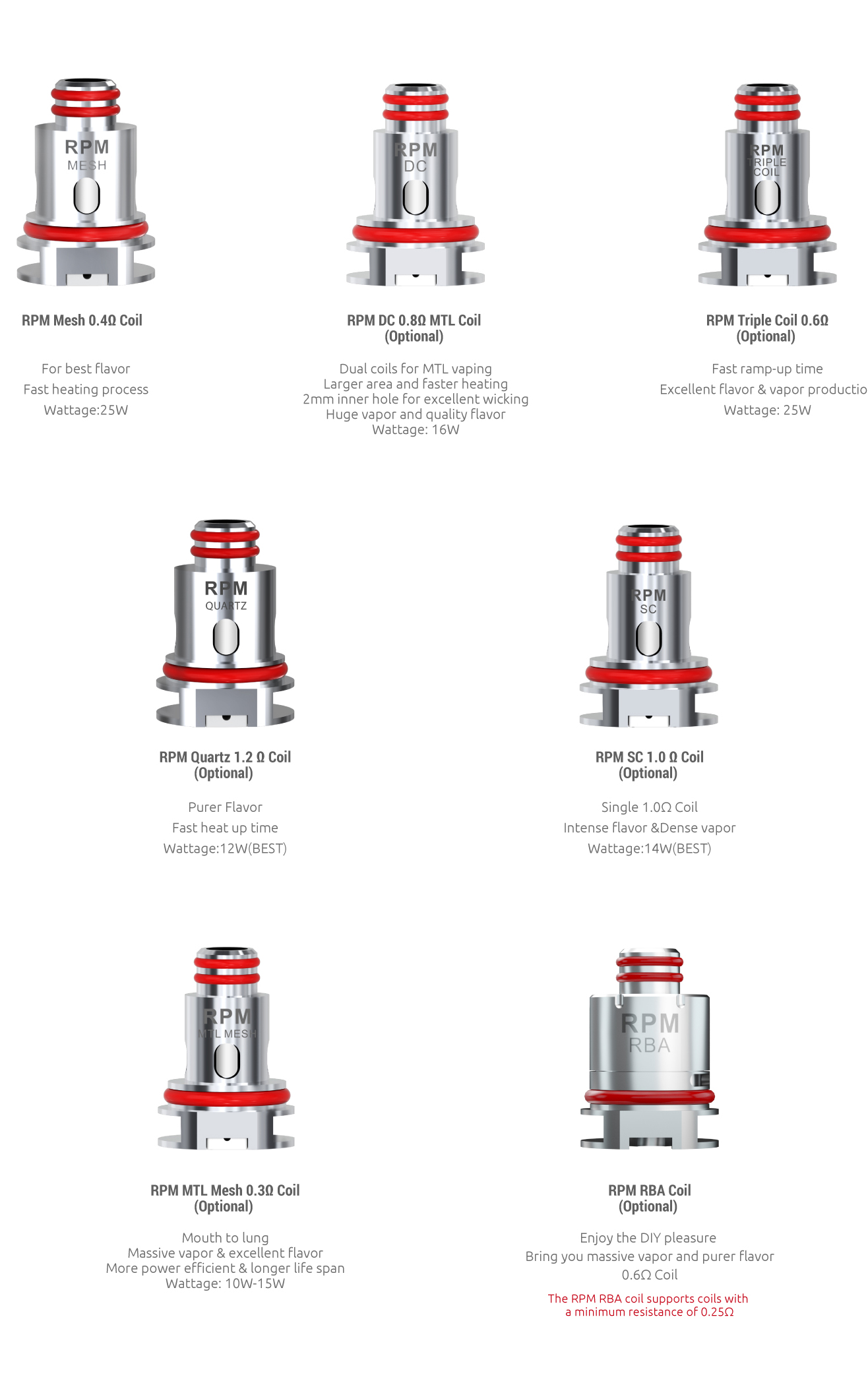 RGC COIL INTRODUCTION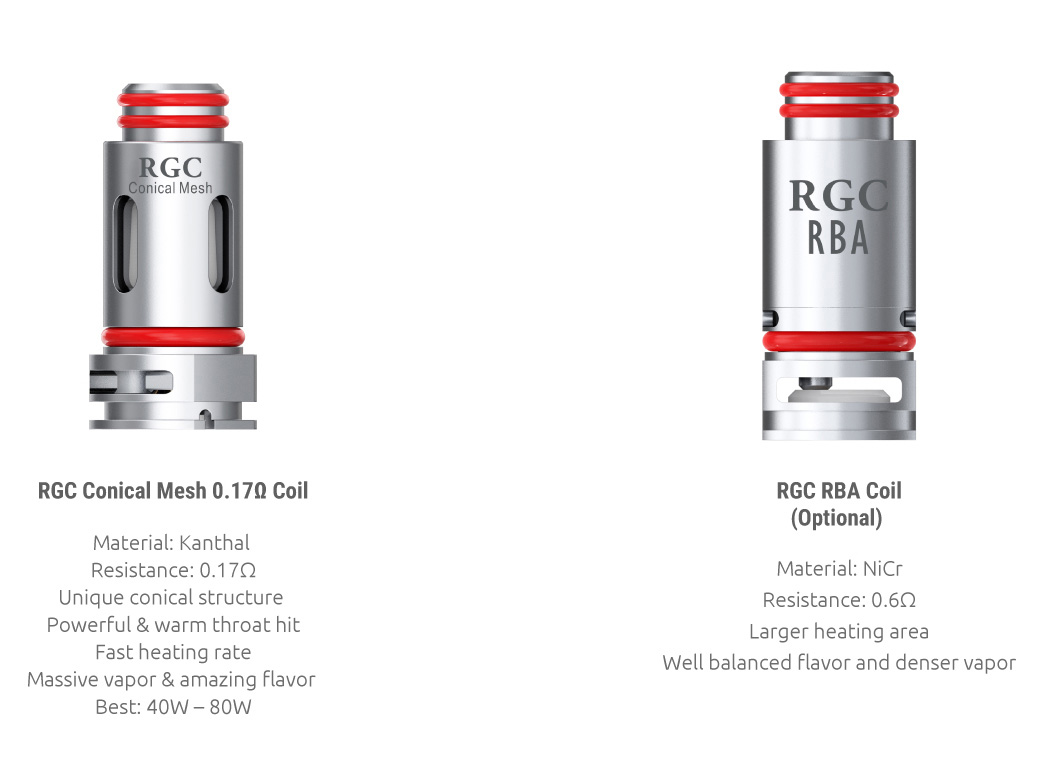 SPECIAL RBA COIL. UNIQUE VAPING PLEASURE.
RPM RBA Coil and RGC RBA Coil are specially designed by SMOK engineers to help you find your individual vaping
style. In addition, the RBA package contains a screwdriver that makes it easy and convenient to rebuild the coil.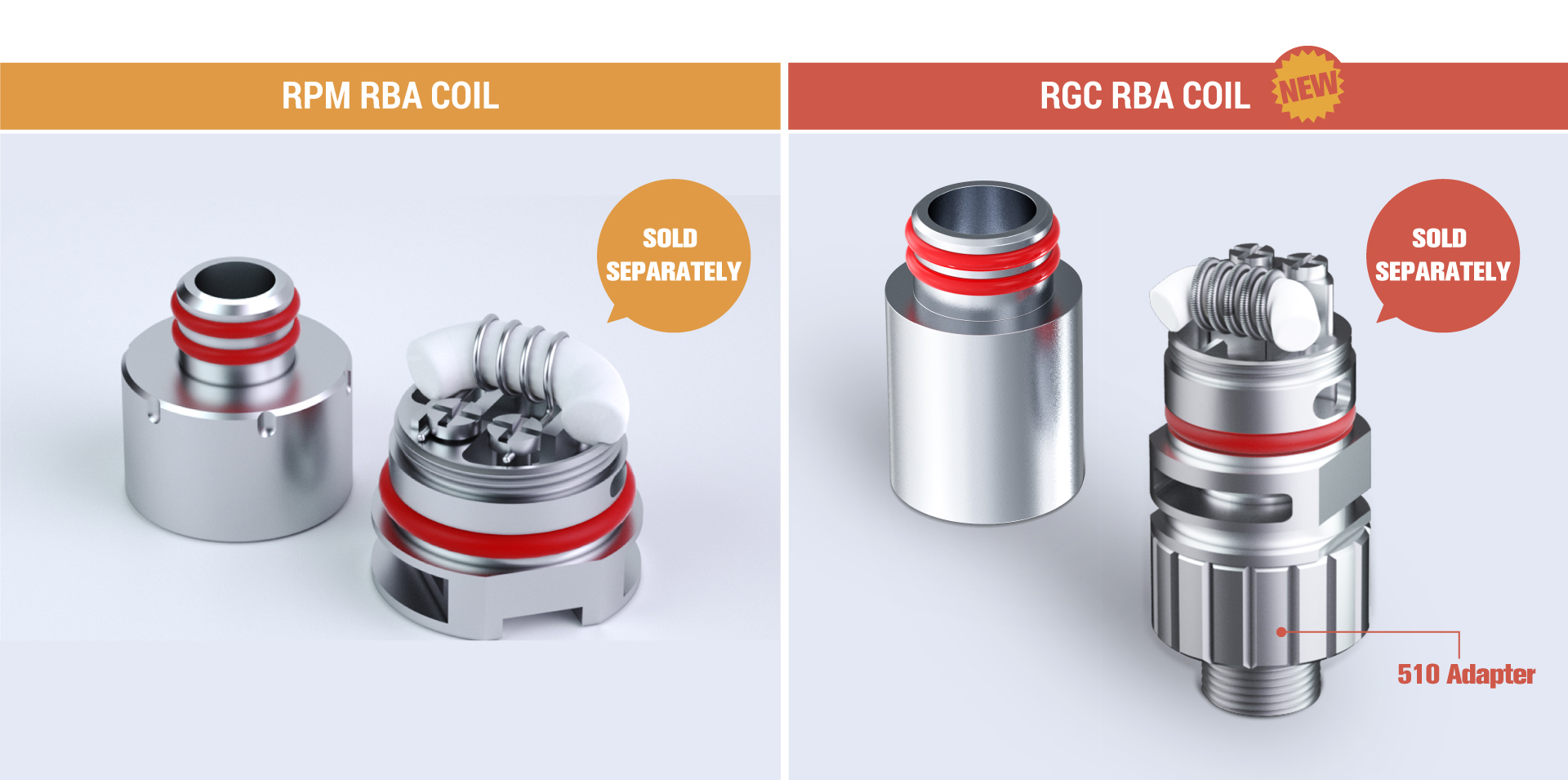 HOW TO BUILD THE RBA.