SMOK - ACRO KIT ( BLUE PURPLE )
Dhs. 95.24 Dhs. 120.00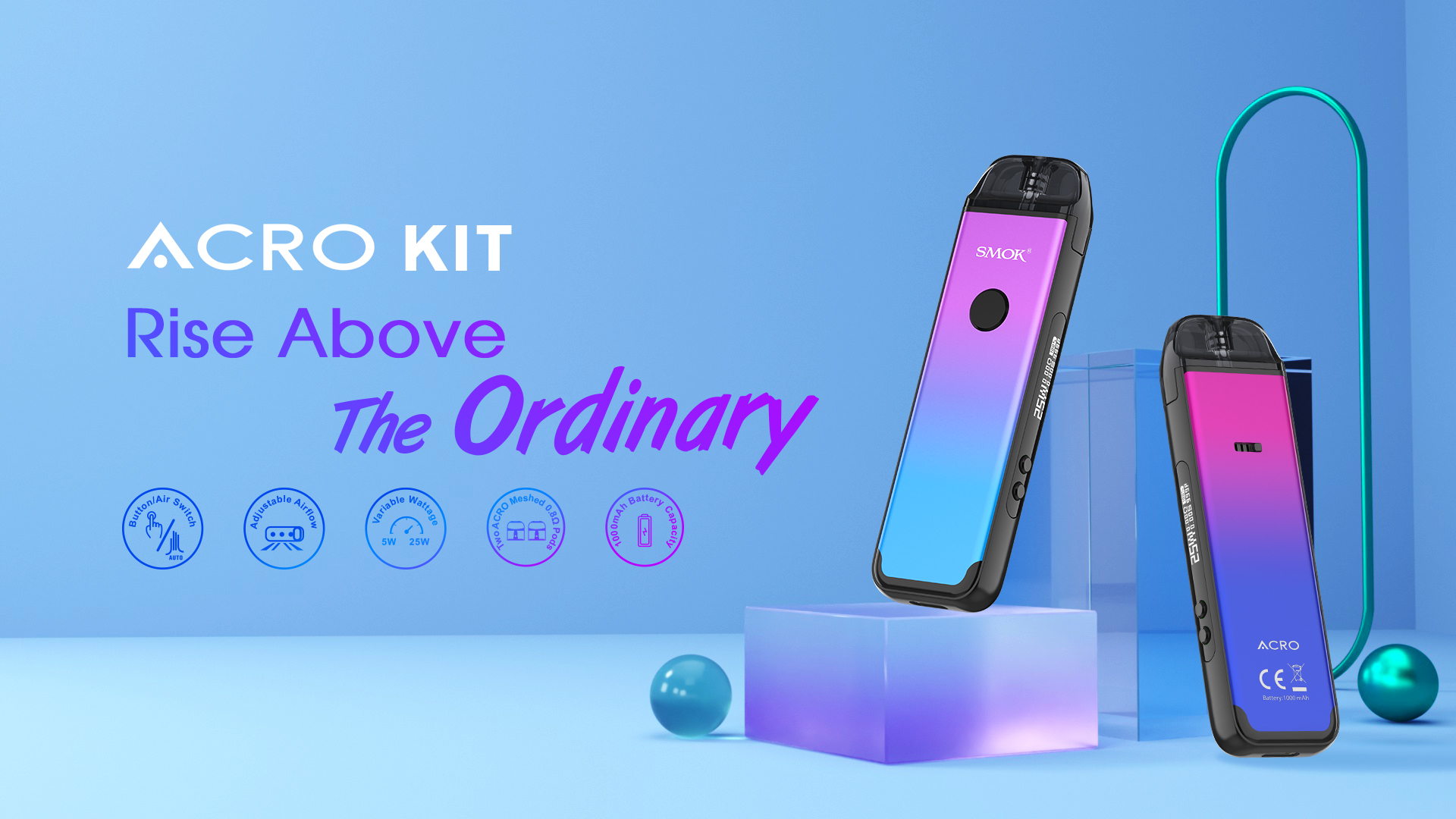 Breaking through itself to explore more possibilities, the ACRO elevates the pod system to the next level of performance, 
functionality, and portability. It perfectly combines draw-activation and button triggering to provide you with
 a more preferred starting mode. This max 25W pod device comes with two meshed pods, which work in conjunction
 with adjustable air inlets, allowing you to obtain satisfying flavor and vapor at will. Innovation keeps changing the vaping experience!
SEVEN COLORS AVAILABLE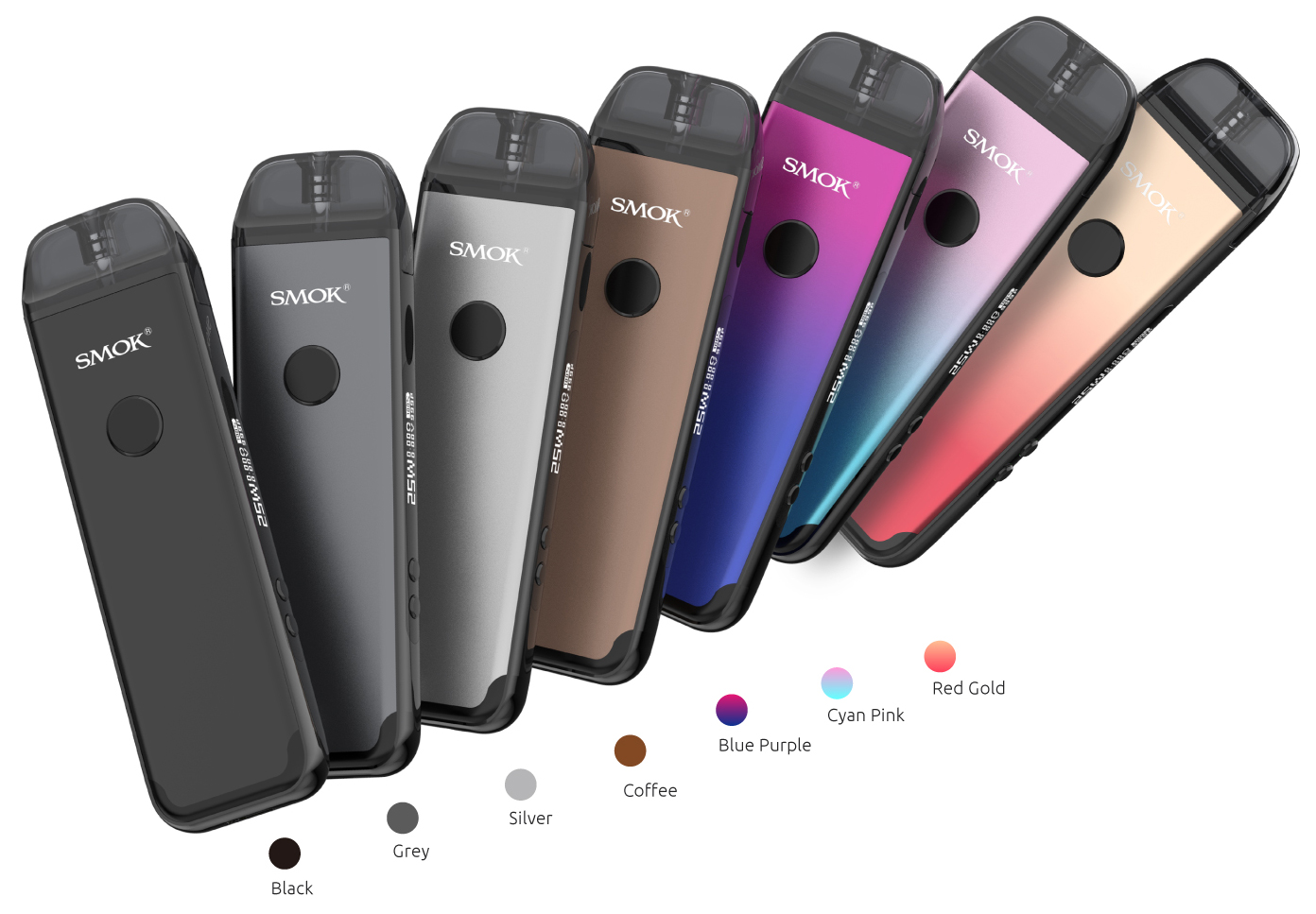 THE KIT INCLUDES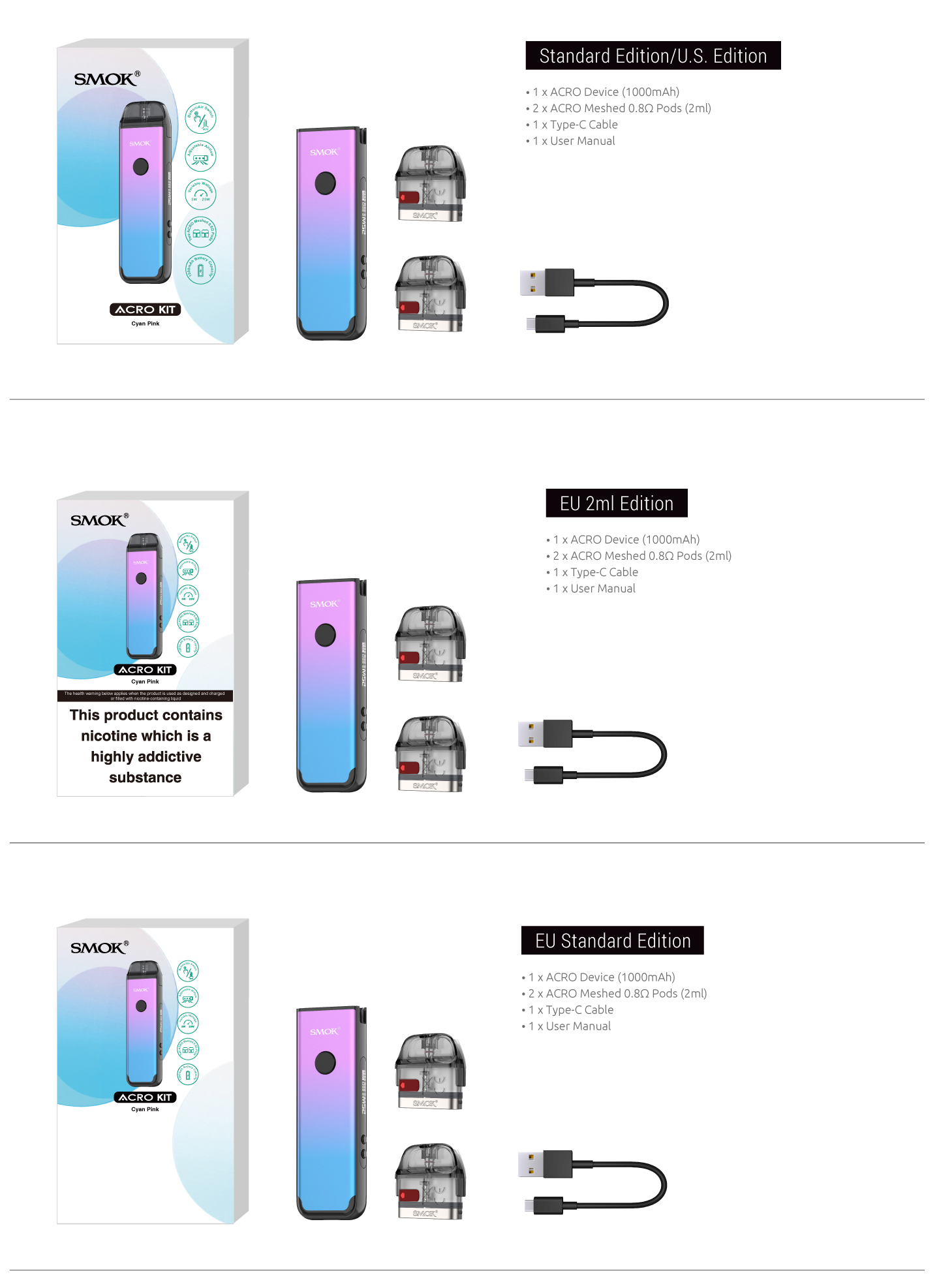 A FULL VAPE EXPERIENCE ANYWHERE
Ultra-light and portable, superior materials, and a choice of must-have colors will make ACRO your go-to device.
It is specially designed for novices to get started with a splendid vaping experience,
witnessing an amazing leap from fresh to senior.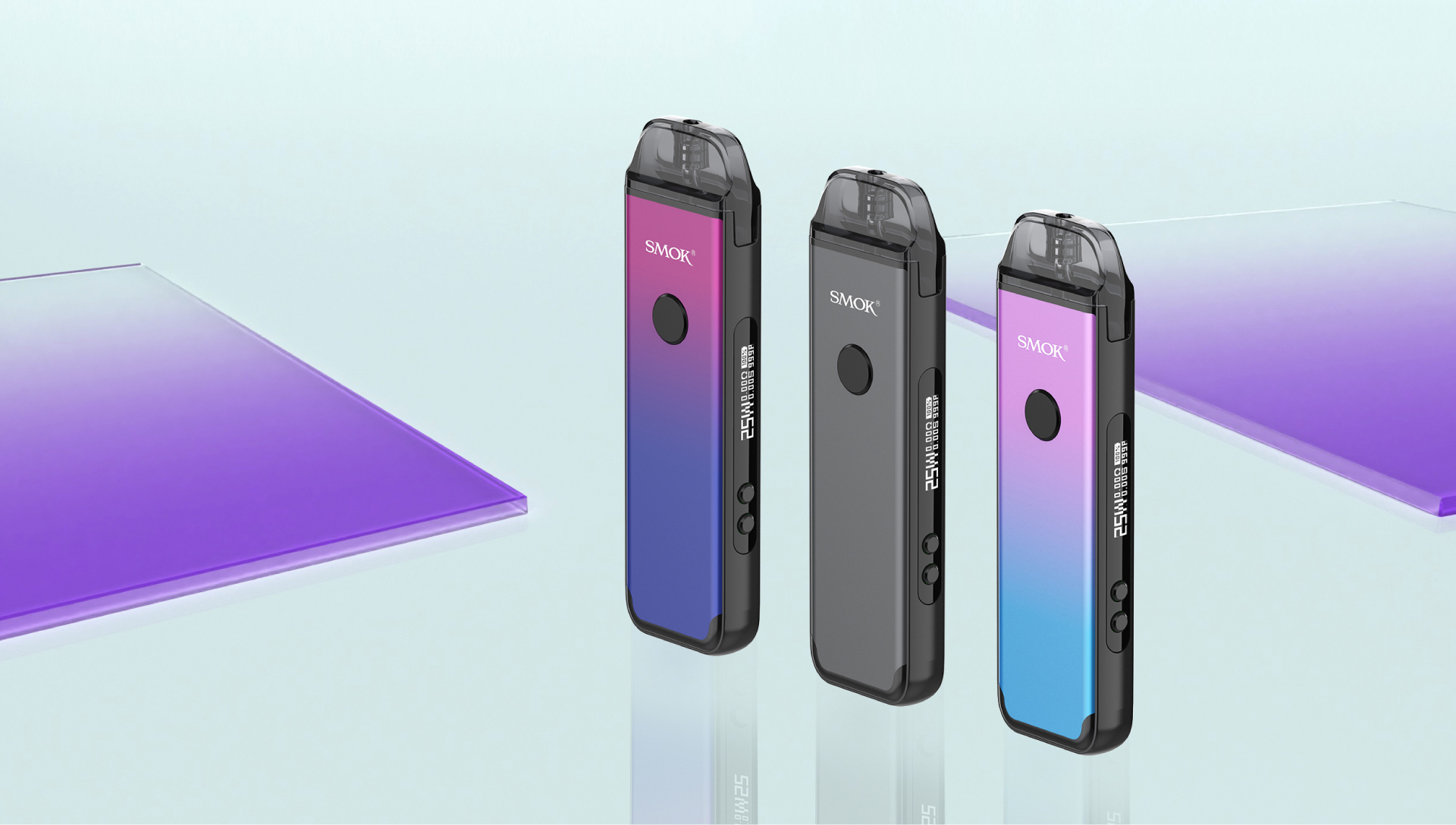 SPECIFICATIONS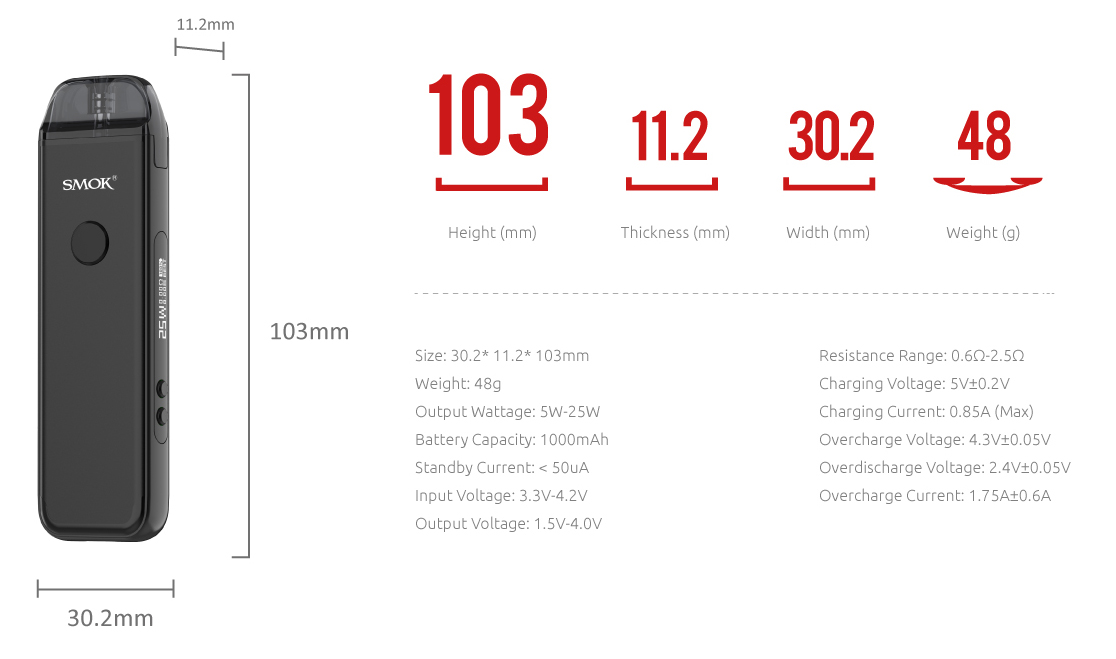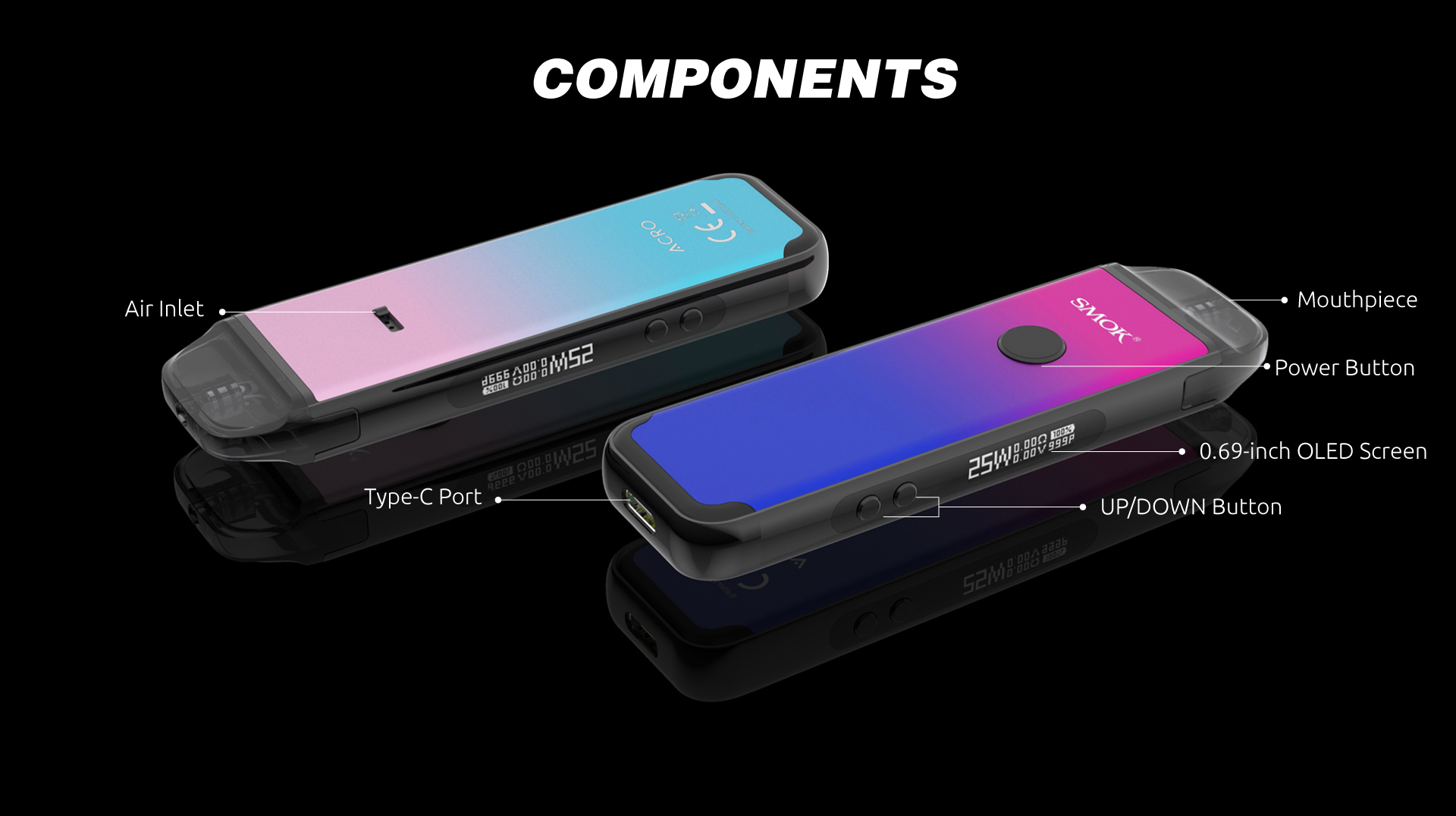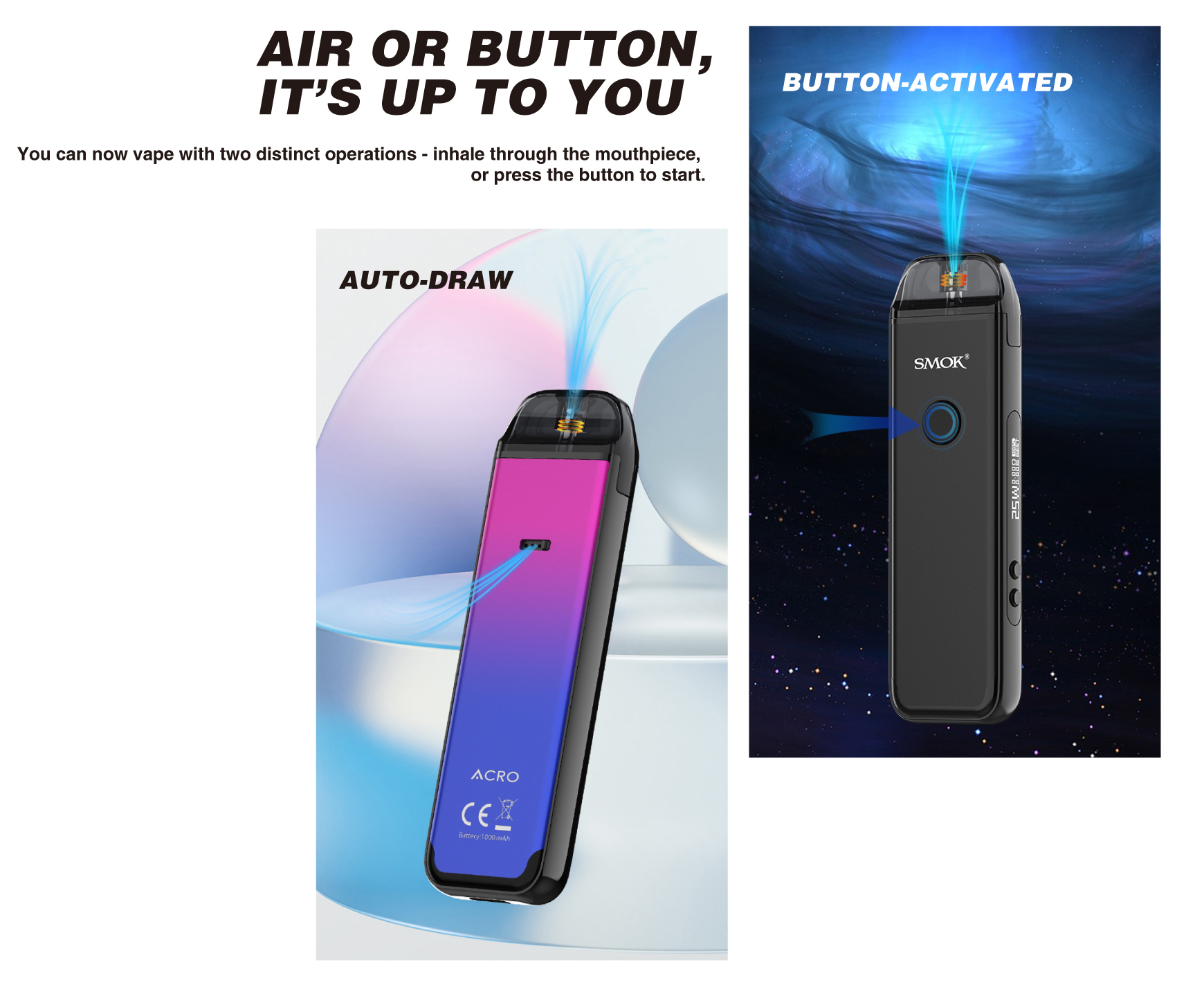 NEVER MISS A TERRIFIC PUFF
With an internal 1000mAh capacity, ACRO delivers effortless, all-day vaping on the go.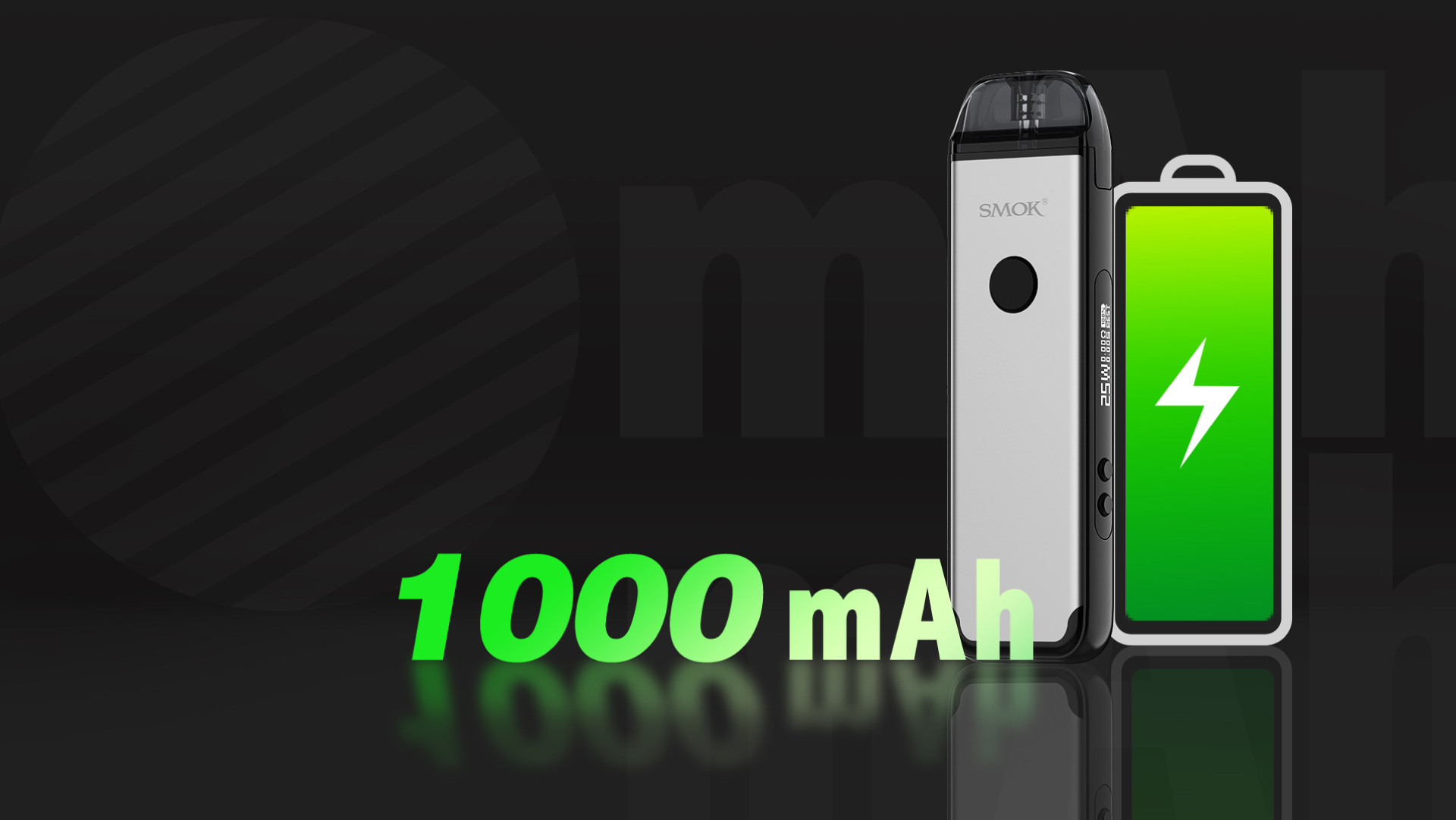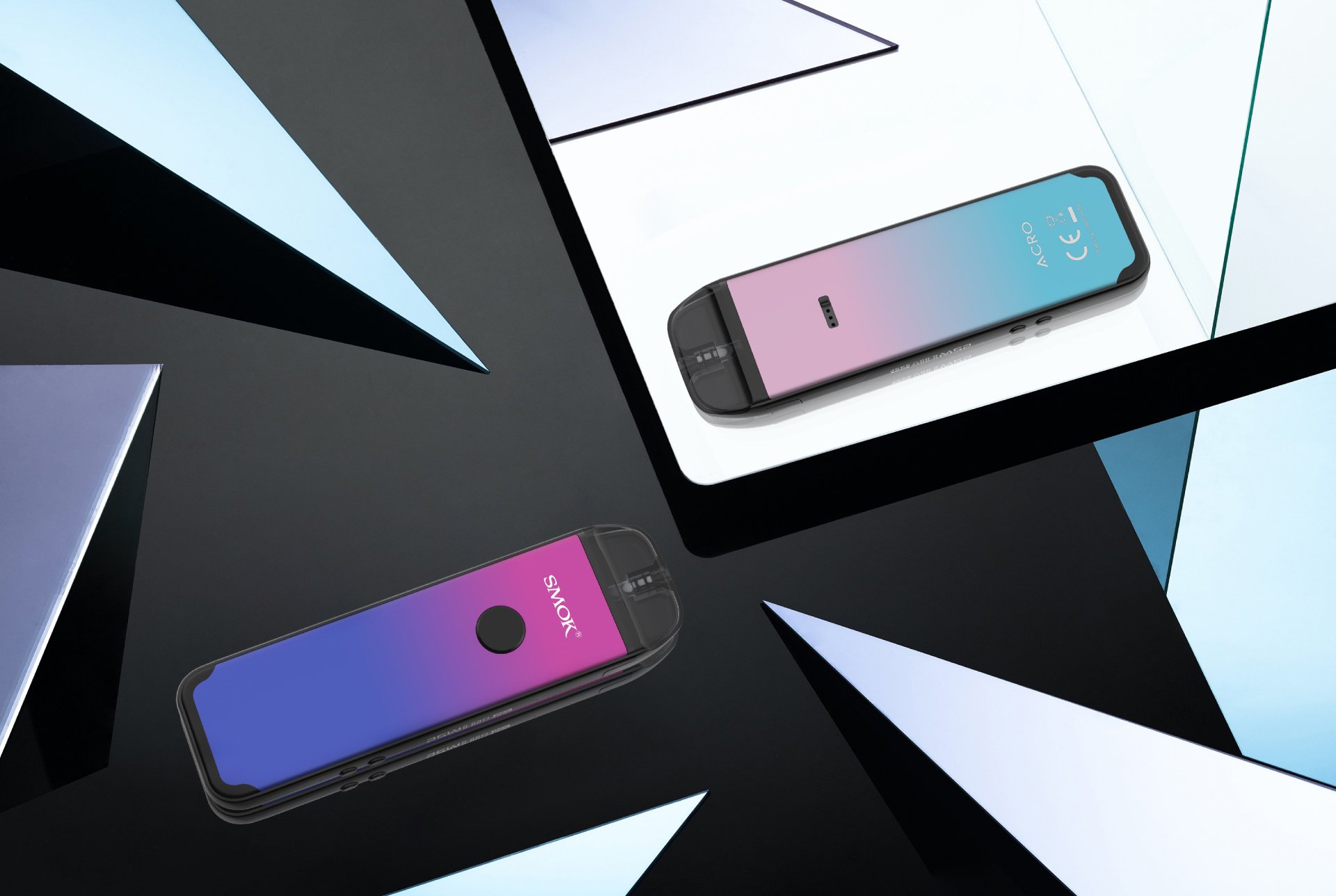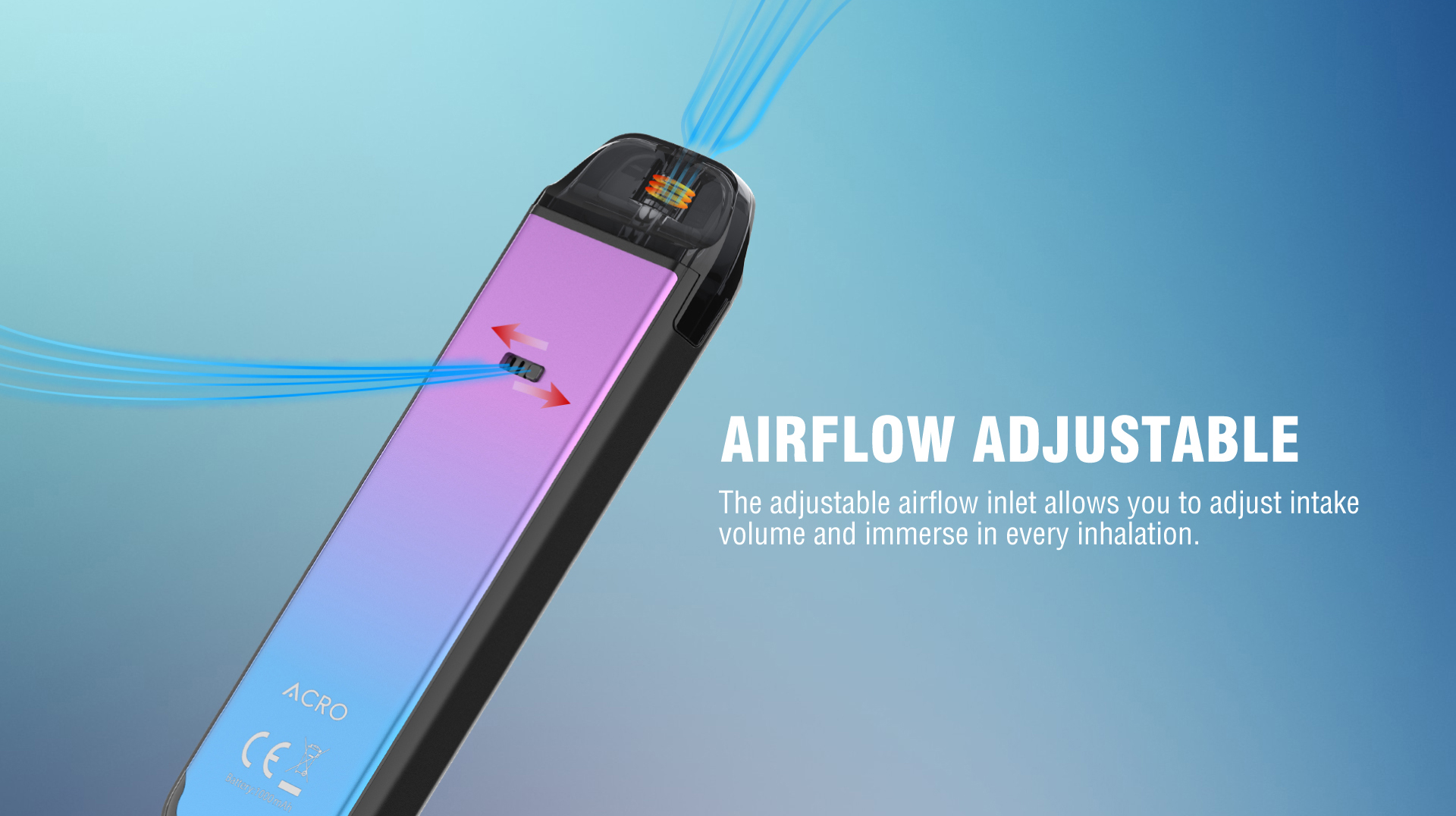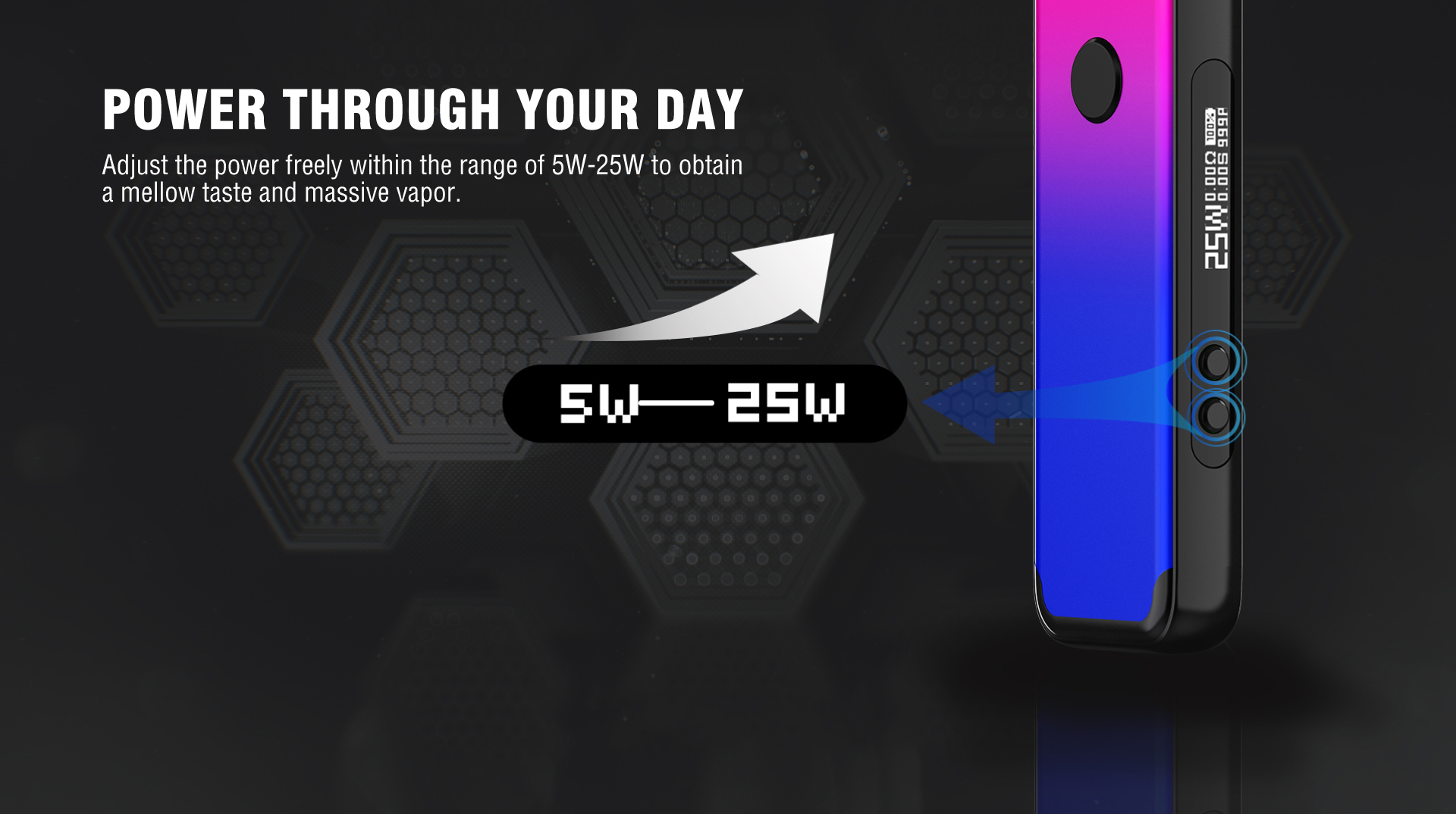 TAKE CHARGE OF YOUR TIME
ACRO adopts USB Type-C, which can provide reliable power and faster transfer speed to achieve smooth charging.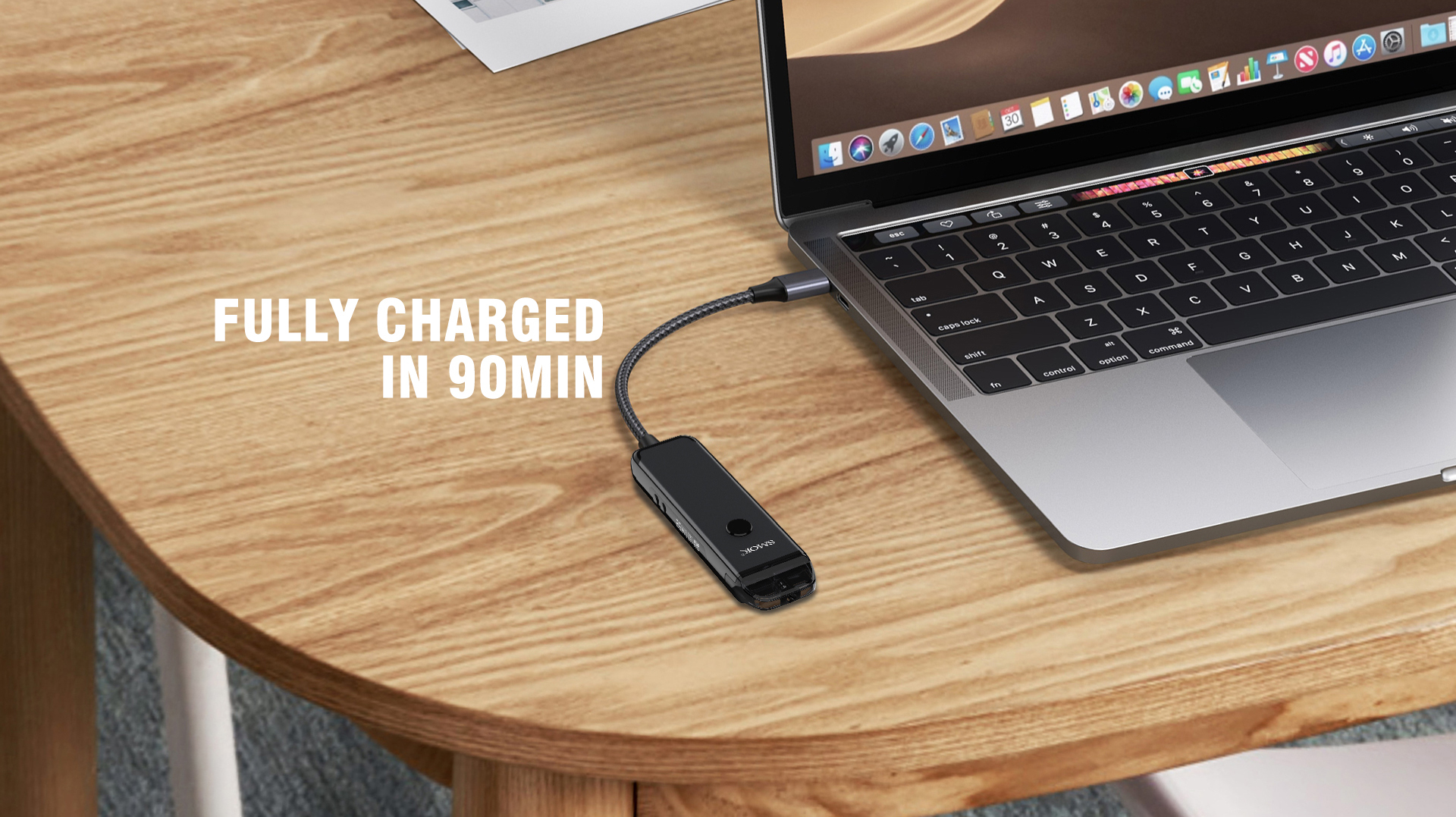 INTELLIGENT DETECTION
Smart detection helps to better understand the device status.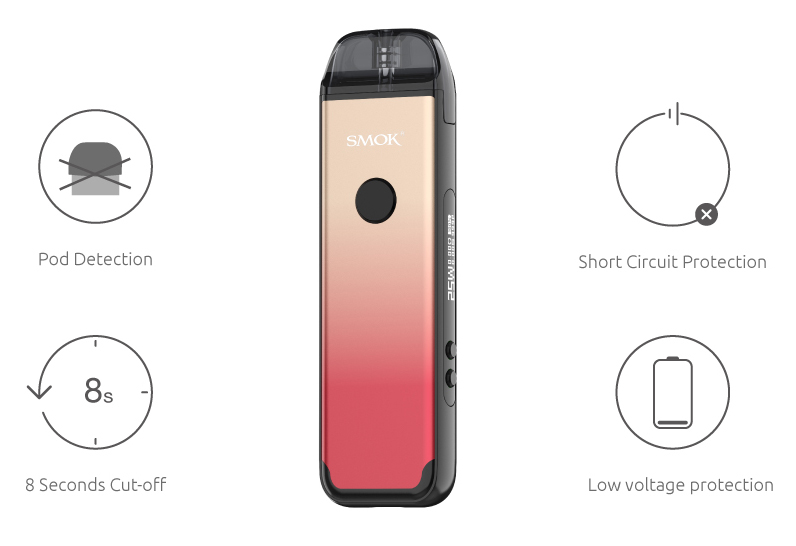 HOW TO FILL WITH E-LIQUID
Do not inhale immediately after filling the pod. Let it stand for several minutes to get the cotton completely saturated.
1. Open the slot on the pod by pulling back the rubber plug.
2. Inject up to 2ml/ 0.07 fl oz of e-liquid into the slot and press the rubber plug back carefully and firmly.
3. Firmly push the pod back into the ACRO device.
4. Wait 2-3 minutes before vaping.